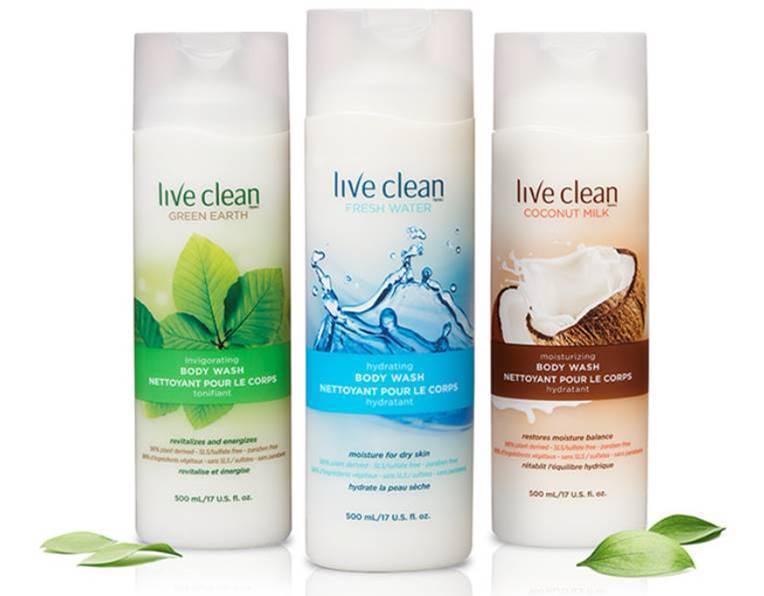 Hello beautiful friends! A few weeks ago, I hosted a Live Clean Shampoo & Conditioner giveaway on my Instagram which generated thousands of entries so I figured I'd do another one on the blog for all of you who may not follow me there. And, who doesn't love freebies or the brand Live Clean!! Instagram is where I post a lot more fashion, lifestyle and beauty content, especially when I don't get around to doing a full review here. I've also been doing a lot of IG stories and event coverage on Instagram so you should totally follow me there if you want to see what I've been up to. 
With our first snow fall upon us in Canada and the season starting to change, its becoming even more important that we hydrate and soothe our skin. Our bodies need moisture! Live Cleans' range of luxurious, non-greasy body lotions leave skin feeling soft and smooth. They are hypoallergenic, dermatologist tested, free of any petroleums and are plant based. My recent favourite is the Bali Oil Nourishing Body Lotion but I've always adored the Coconut Milk one as well. All Live Clean products have the most exotic and delicious scents and are also eco-friendly/cruelty-free. The body lotions absorb quickly into the skin, leaving behind no slippery, greasy mess. I just love 'em!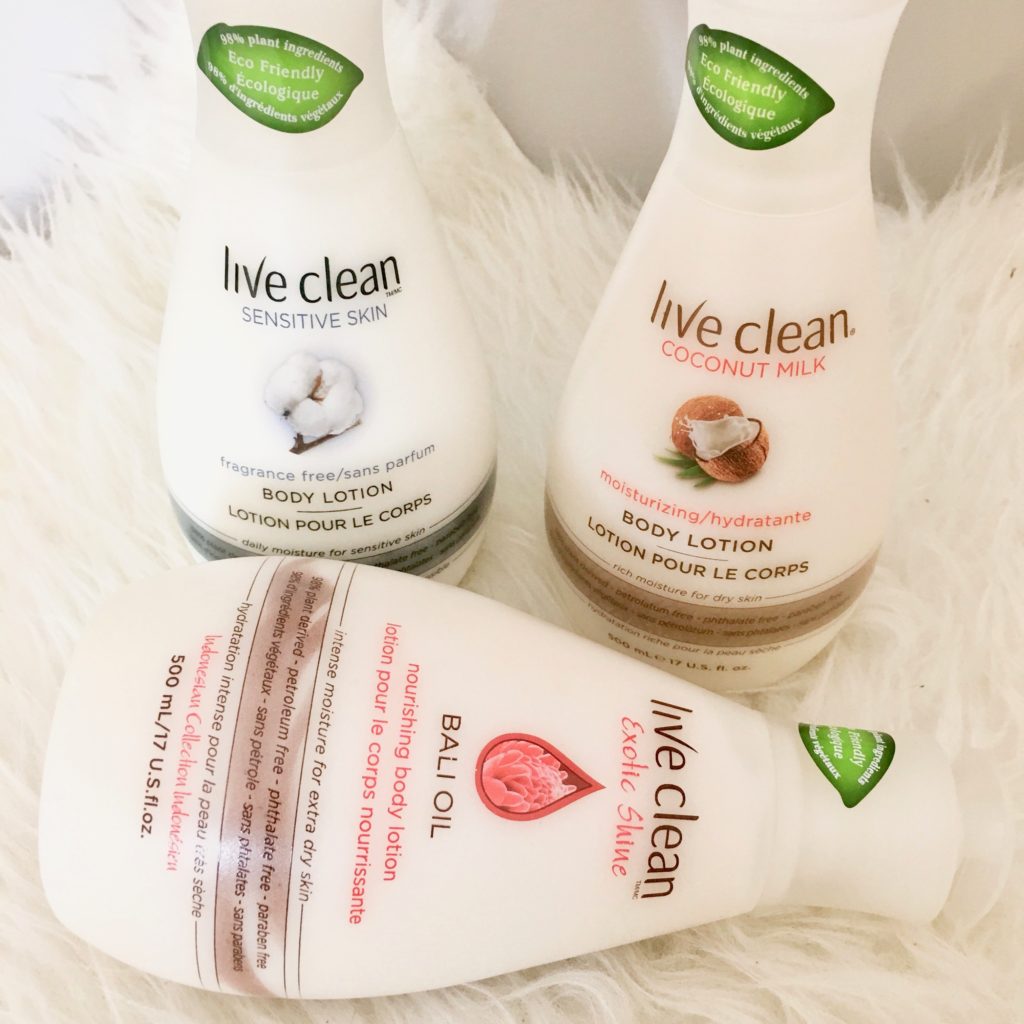 Another must-have for Winter is a nourishing body wash. Look for one that not only cleanses the skin but also leaves it feeling hydrated and doesn't strip it of essential moisture. Too many on the market today just don't measure up and leave skin feeling dry and itchy (a sign of dehydration!). Live Clean's Body Washes gently cleanse while restoring skin's moisture balance and are formulated with purified water, certified organic botanicals, natural emollients and moisturizers. The kids and I love how soft, smooth and fresh we feel after using it!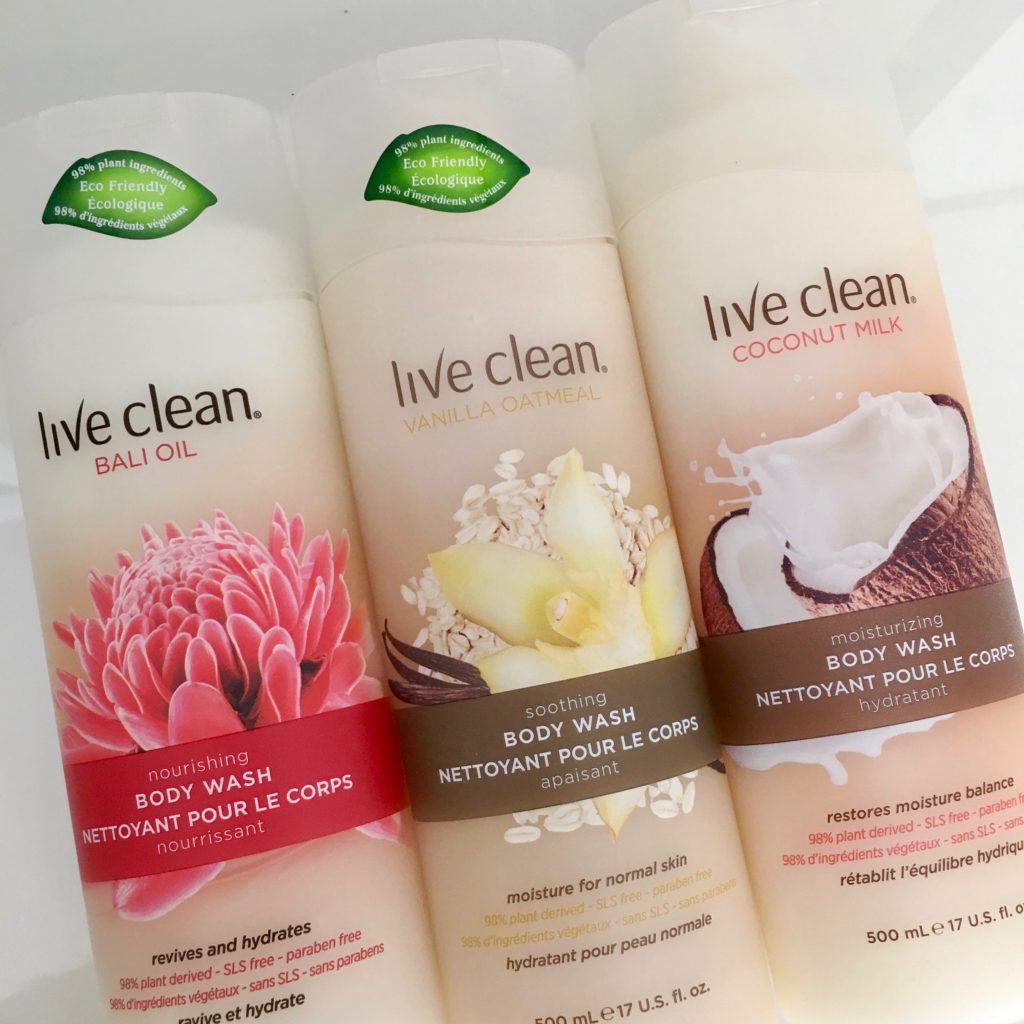 Ok, now for the giveaway! One lucky MomsMakeupStash reader will win their choice of 3 Body Washes and 3 Body Lotions. Some of my favourites are shown above in case you're wondering. Pick your favourites, try something new, mix'n match…. the choice is all yours! All you have to do to enter is follow the Rafflecopter instructions below! Good luck!