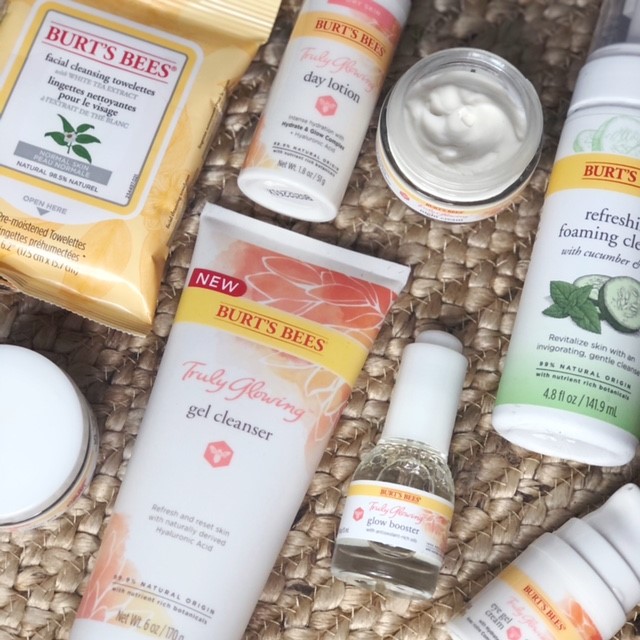 Skincare that makes you glow? Yes please! Not too long ago, I spoke about products that helped keep skin looking its best during Winter but with this recent heat wave, now is as good a time as any to update you all on my Burt's Bees journey. If you follow me on Instagram, you may remember a post and some stories introducing their new Truly Glowing skincare range? I want to start off by saying that this review is in no way sponsored and as always, only my honest opinion will be shared on this site. I was sent these products for consideration and also invited to a virtual event to learn more about this range from skincare experts themselves.
Changes in climate and other environmental stress disrupt our skin's moisture barrier which leaves skin looking and feeling dry. Humidity can also play a role in leading your skin down a drab and dehydrated path. Burt's Bees Truly Glowing range is a clean, vegan range formulated with naturally derived hyaluronic acid. The Day Lotion for Dry Skin pairs hyaluronic acid and the brands illuminating Hydrate and Glow Complex – an intentional blend of proteins, humectants and oils – to hydrate dry skin and keep skin cells plump and healthy. The complex also enables the skin to reflect more light, which gives off a radiant glow. This right here, is what sets the range apart from others for me.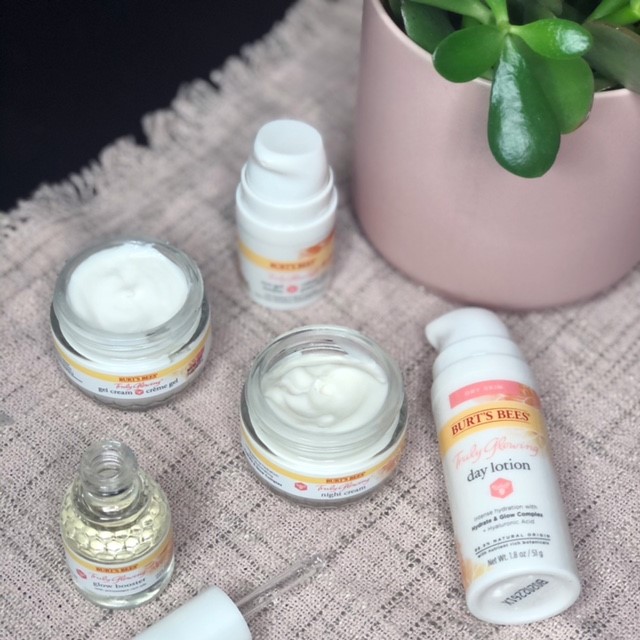 The moisturizer contains 98.9% natural origin ingredients, including responsibly sourced jojoba oil from Israel and it is formulated without parabens, phthalates or petrolatum. If you prefer a gel texture, they also offer the Truly Glowing Replenishing Gel Cream. This formula, designed for normal/combination skin comes in a glass jar (as opposed to a pump bottle) and absorbs quickly to soothe and nourish skin. The texture of the gel is unique and it looks more like a lightweight cream, despite being marketed as a gel. If oils are something you prefer, the Truly Glowing Glow Booster will give your skin a glow-worthy head start. The serum, which is packed with antioxidant-rich oils "brings brilliance back to your everyday" and packs quite the punch with just a few drops. To work some night time magic, the Truly Glowing Night Cream and Truly Glowing Eye Gel are also wonderful and keep skin looking rested and radiant.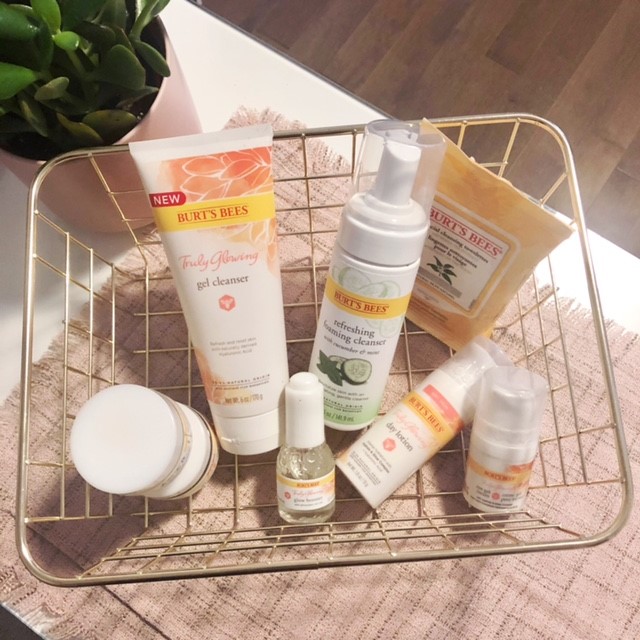 Makeup, environmental pollutants, dirt and oil pile up on our skin every day, which weakens our moisture barrier and prevents our natural brilliance from shining through. The Truly Glowing Refreshing Gel Cleanser was designed to nourish, refresh and reset the skin. I wanted to love this product as much as I did the rest of the range, but the formula felt a bit drying on my skin after continued use. For that reason I'm going to stick with their Royal Jelly or Cucumber & Mint cleansing formulas that I've loved for quite some time. *update – I'm hearing that these OG cleansers may have been discontinued 🙁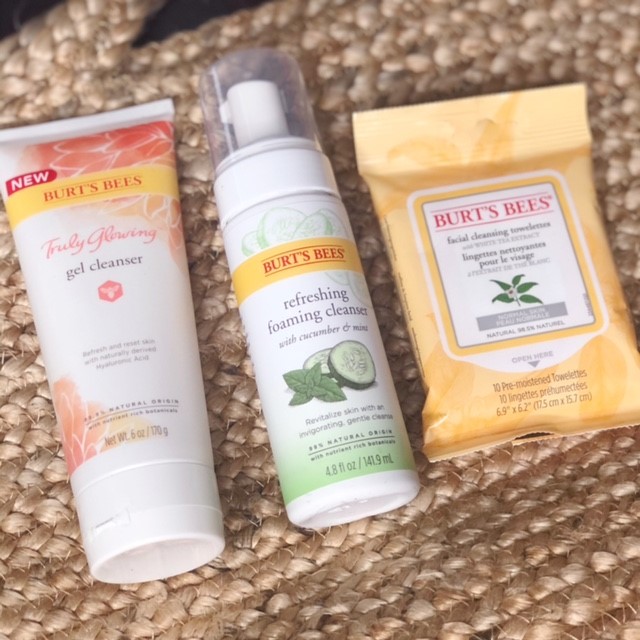 Burt's Bees is an accessible and affordable, ingredient conscious brand that makes some incredible skincare.
Are you ready to glow?
Sandra ~