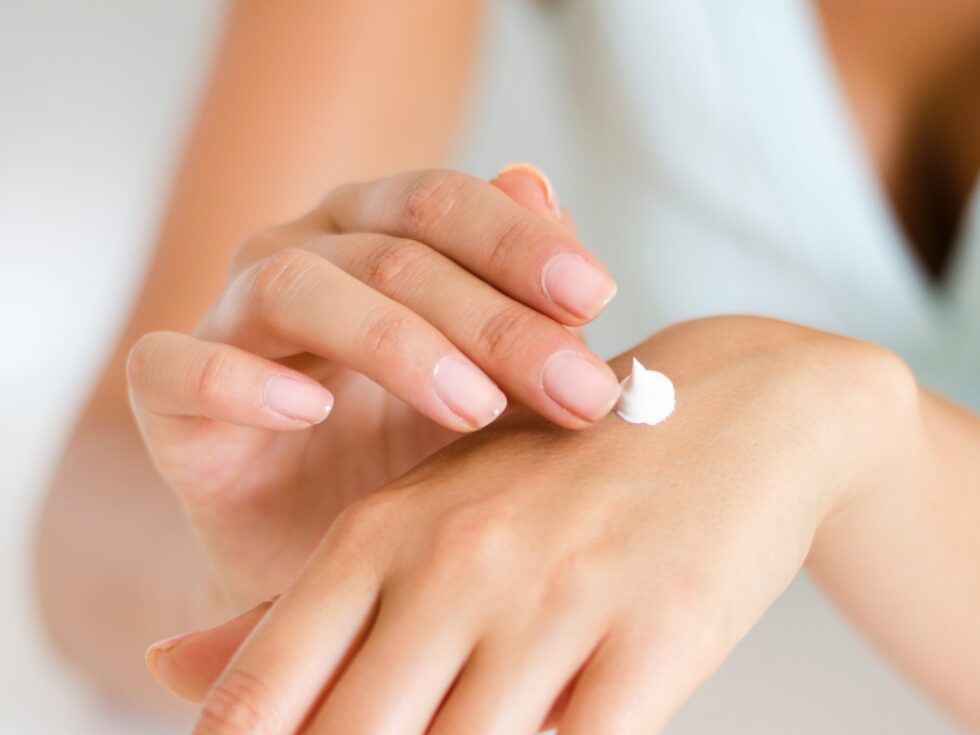 Winter months can be very hard on your skin, especially if your skin is generally dry or sensitive. Awhile back, I dedicated an entire skincare series solely on products that stood up well to our Canadian Winter. If you missed it, you can read one of those posts here. While moisturizer plays an important part of any great skincare routine, certain ingredients like hyaluronic acid, squalane and retinol are becoming critical after we reach a certain age. Below are 5 skincare products you need if you're looking to jump start your skincare routine this Winter.
Cleanser
La Maison Clayton Shagal is a new-to-me brand that I am so happy I discovered! Based out of Montreal, the Canadian family business has been around for 35 years but was never on my radar. The brand works with estheticians and dermatologists to create face and body products sold exclusively in beauty salons, spas or online. I have been loving many of the products recommended for my dehydrated skin but today, I want to highlight their Milk Cleanser ($39/200ml)! The nourishing formula soothes sensitive skin and provides maximum comfort to dehydrated skin like mine. Many cleansers on the market strip dry skin of essential moisture, but this one "respects and maintains the hydrolipidic film of the epidermis". It works by actually preventing dehydration! I can't say enough good things about the formula (ingredients include Vitamin E, Cacao Seed Butter and Glycerin) and really love its creamy texture. It also rinses easily, leaves skin feeling velvety smooth and is gentle enough to use around the eye contour. 
Face Mask / Exfoliator
Another Winter saviour is the Squalane + Glycolic Renewal Mask by Biossance, available at Sephora. ($63/75ml). This vegan, all-in-one peel, exfoliator and mask visibly reduces fine lines, discoloration, and pores. It also leaves skin looking radiant and feeling very hydrated after use. This "mask" can be used on any skin type and claims to improve fine lines and overall skin texture with continued use, making it great for anyone who is struggling with dullness or the unavoidable effects of aging. I prefer to use it as an exfoliator once a week. I leave it on for 10 minutes, then gently massage the product on my skin in circular motions before rinsing it off with lukewarm water. It is very gentle, doesn't irritate my skin and supports natural cell turnover by helping to shed dead skin cells.
Moisturizer
Hailing from all the way across the pond, The Beauty of Eczema finally makes its international debut in Canada. The launch includes two new products available at Shoppers Drug Mart stores and online. The Moisturizing Cream ($31.99/200ml) accompanies their Skin Wash, a self-help book, a cookbook and daily affirmation cards to help drive home the brand's H-O-P-E principles (more on those below). The moisturizer is a standout to me but it is more of a pampering product for dry, sensitive skin. While it protects the skin's moisture barrier and boosts hydration, it is not meant to replace any prescribed topical creams used for Eczema flare ups. I personally don't have Eczema, but I do have incredibly dry skin which can get itchy in the Winter. I love the hydration that this cream provides. It has the most subtle rosy peach fragrance and is loaded with shea butter, mango butter and oat lipids to keep skin feeling itch free and moisturized throughout the day.
HOPE Principles for Managing Eczema
H = Home (decluttering your environment & clearing your mind)
O = Optimism (having an attitude for gratitude)
P = Purpose and Pampering
E = Eating Well, Exercise & Eco Therapy
Serum
2021 also brought us a new innovative product from Vichy Laboratories. The LiftActiv H.A Wrinkle Filler Serum ($62.95/30ml) for face and eyes is the brands solution to combat epidermal hyaluronic acid loss, which according to experts occurs every single day. The wrinkle-filler serum contains 1.5% pure hyaluronic acid, vitamin C, neuro-peptides and Vichy's volcanic mineral water to "reduce wrinkles by 47% and fine lines by 60% after 6 weeks of usage". I've been using this product since it launched back in January and I love it! Its ultra-fluid texture absorbs quickly and layers really well with other serums and creams. What makes this product even more desirable (aside from its anti-wrinkle efficacy of course!), is its hygienic packaging which offers a no contact application. 2-3 drops is all you need to help smooth out wrinkles on the forehead, under the eyes and around the lip line.
Night Treatment
And finally, the Clinical Solutions Retinol 0.5 Set ($135) by Mary Kay is a must have night time skin care routine for Winter parched, aging skin. Powered by pure retinol which stimulates surface skin renewal and supports natural collagen and elastin, the Retinol 0.5 serum ($85 on its own) combats a trifecta of age-related issues: wrinkles, discoloration and loss of facial firmness (and of course that Winter dryness!). The accompanying Calm + Restore Facial Milk claims to deliver instant hydration and soothe any irritation. First time retinol users should gradually establish skin tolerance by following a gentle retinization process which Mary Kay lays out very clearly for you on their website. The 8 week process involves dilution and slowly increasing usage frequency before using the retinol on its own 3-5 times per week. Retinol is important as it helps prevent signs of aging that you can not see yet, and works to reverse advanced signs of aging. It also improves the overall appearance of collagen-depleted skin.
Have you been using any new skincare products this Winter?
Drop them in the comments below.