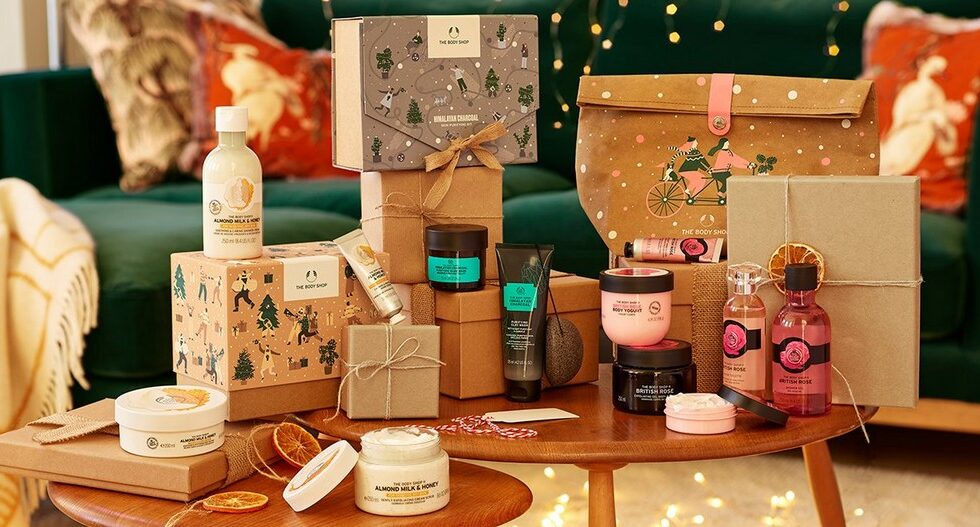 If you are a regular follower of this site, then you already know the drill – every year around the Holidays, The Body Shop releases products and gift sets for every budget and donates a portion of those sales to a great cause! This year, The Body Shop has teamed up with the Canadian Women's Foundation to help end gender-based violence in Canada. According to the World Economic Forum, we are still 257 years away from achieving gender equality. "That's 3 human lifetimes before women and girls will earn equal pay and gain the right to control their own bodies". $1 from every seasonal gift purchased this year will support Out of Violence Programs to ensure women and girls get the help they need including emergency shelter, counselling and legal support. What a great reason to stock up on body-loving Christmas gifts!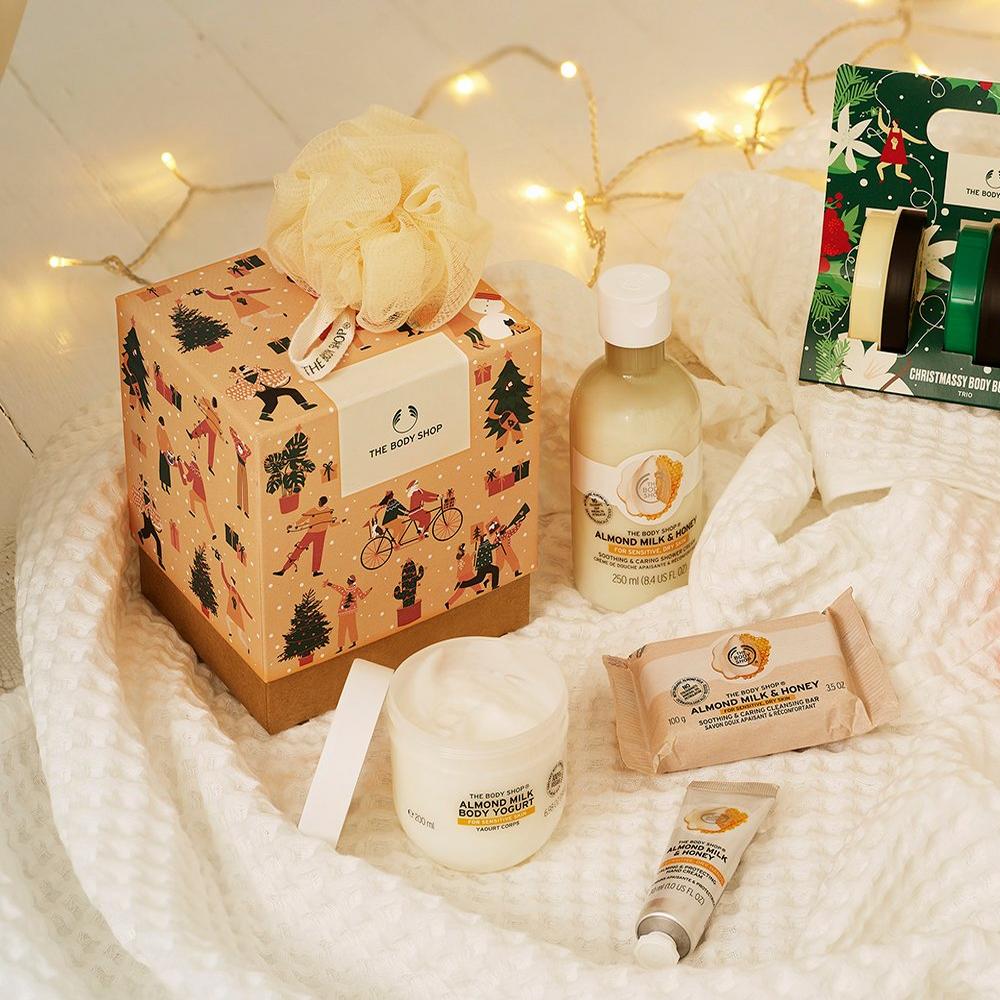 Whether you're a last minute shopper or the "wrapped-and-ready" type, The Body Shop has everyone covered from head to toe! Many of their gifts also come conveniently packaged and ready to give, taking the stress out of Holiday wrapping for friends and family. There are stocking stuffers, bath and body sets, men's grooming kits, skincare sets and advent calendars – all at incredible prices. Here are just a few of the gifting options and personal treats available at The Body Shop this year.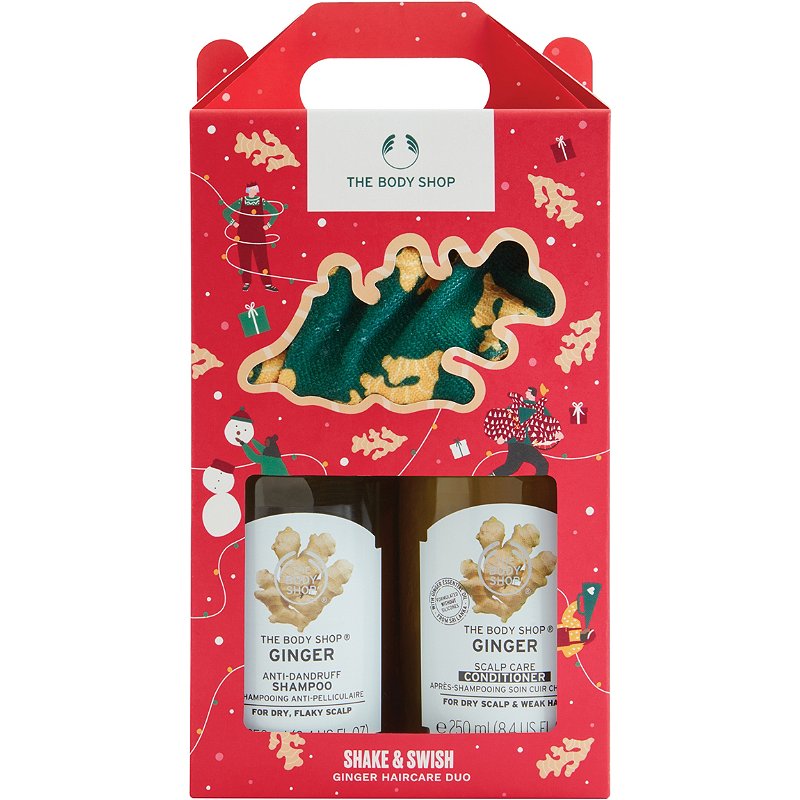 The Shake It, Don't Flake It Haircare Duo ($25 CAD) is a great gift for anyone whose hair could use a little TLC this time of year. It's also a must-have if being in quarantine and making fewer trips to the hair salon has taken its toll on your hair? This set gives any scalp the royal treatment and includes a Ginger Anti-Dandruff Shampoo (250ml) and a Ginger Scalp-Care Conditioner (250ml), both made from potent ginger essential oil, white willow and birch bark extracts. The duo also comes with a handy hair wrap!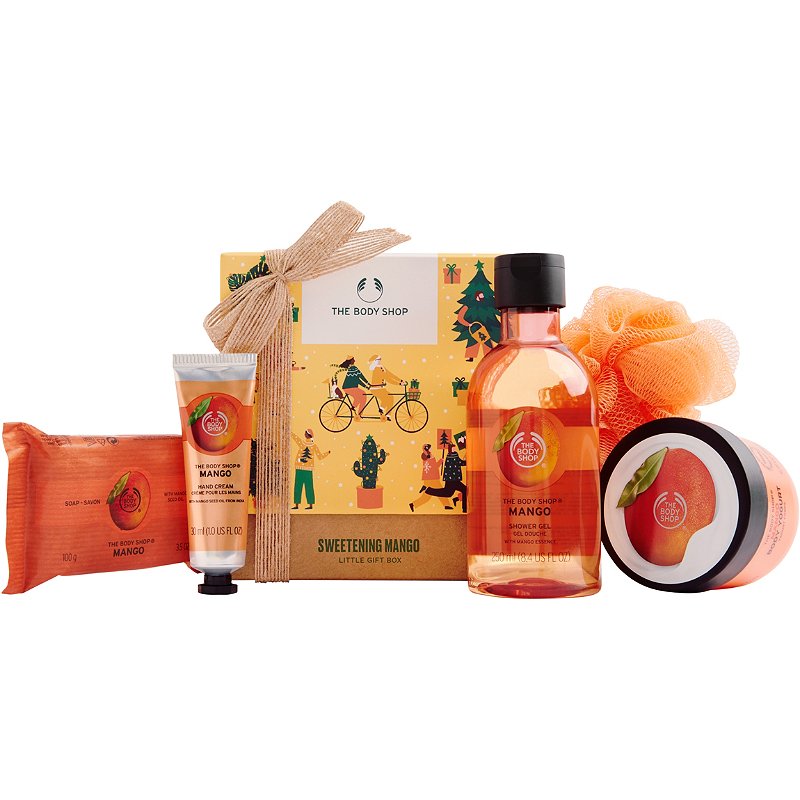 The Sweetening Mango Little Gift Box ($30 CAD), includes a shower gel (250ml), hand cream (30ml), loofah, body yogurt (200ml) and soap (100g). The lightweight body moisturizer is a real treat and provides 48hrs of moisture, and who couldn't use a hand cream with all the sanitizer we've been using during the pandemic? Not into Mango? Don't stress, The Body Shop also has all of your favorite scents (Shea, Warm Vanilla, Festive Berry, Moringa, Coconut and more!) all wrapped up and ready to gift at every price point!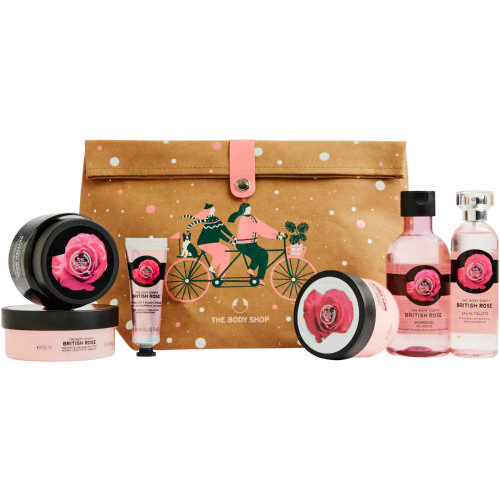 Since travelling to the English countryside is not exactly an option right now, the  Glowing British Rose Ultimate Gift Bag ($60 CAD) is a pretty good stay-at-home consolation. It includes a shower gel (250ml), body scrub (250ml), body yogurt (200ml), body butter (50ml), hand cream (30ml) and Eau de Toilette (100ml) all in The Body Shop's delectable rose scent.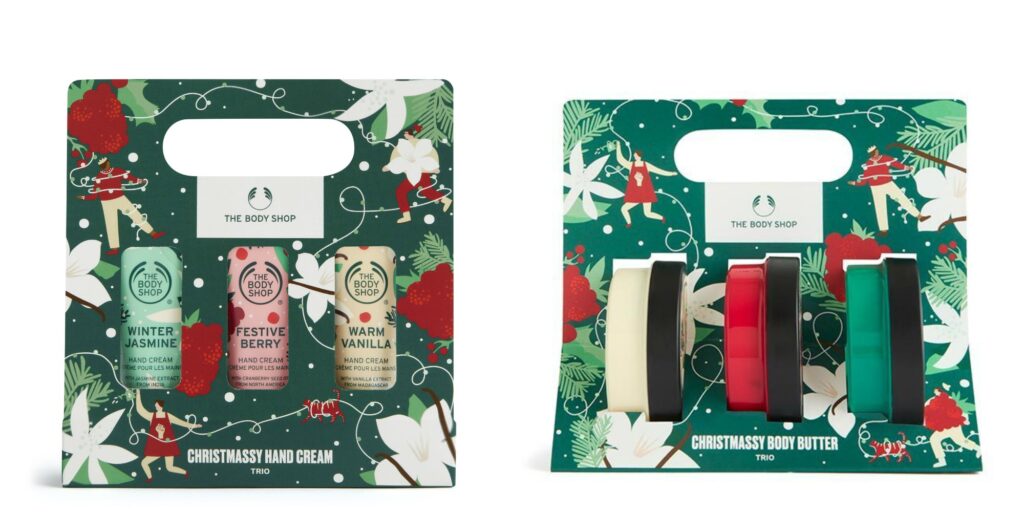 If you're looking for filler gifts or items that you can break apart for individual gift giving or stockings, The Body Shop also has a lot of mini sets available as well. Their Christmassy Hand Cream and Christmassy Body Butter each come with three hand creams and/or body butters in Winter Jasmine, Festive Berry and Warm Vanilla that can be gifted separately or together making them perfect for friends, teachers and Kris Kringle budgets.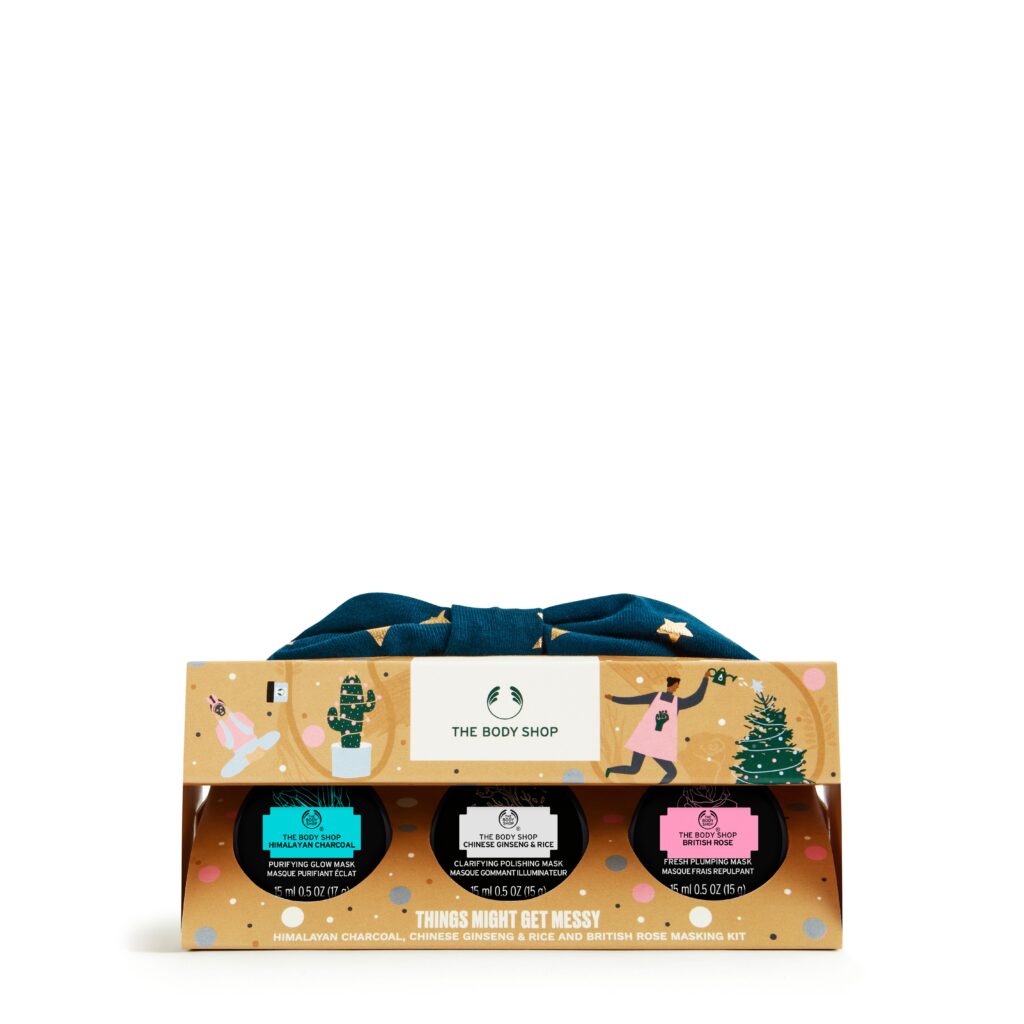 In addition to The Body Shop Drops of Youth skincare range, we are also super obsessed with The Body Shop's naturally inspired expert facial masks. The Things Might Get Messy set ($20 CAD) includes a 15ml size of three of their signature masks (Himalayan Charcoal Purifying Glow, Chinese Ginseng & Rice Clarifying Polishing and British Rose Fresh Plumping) and a star headband. Treat someone special to this ultimate at-home facial experience!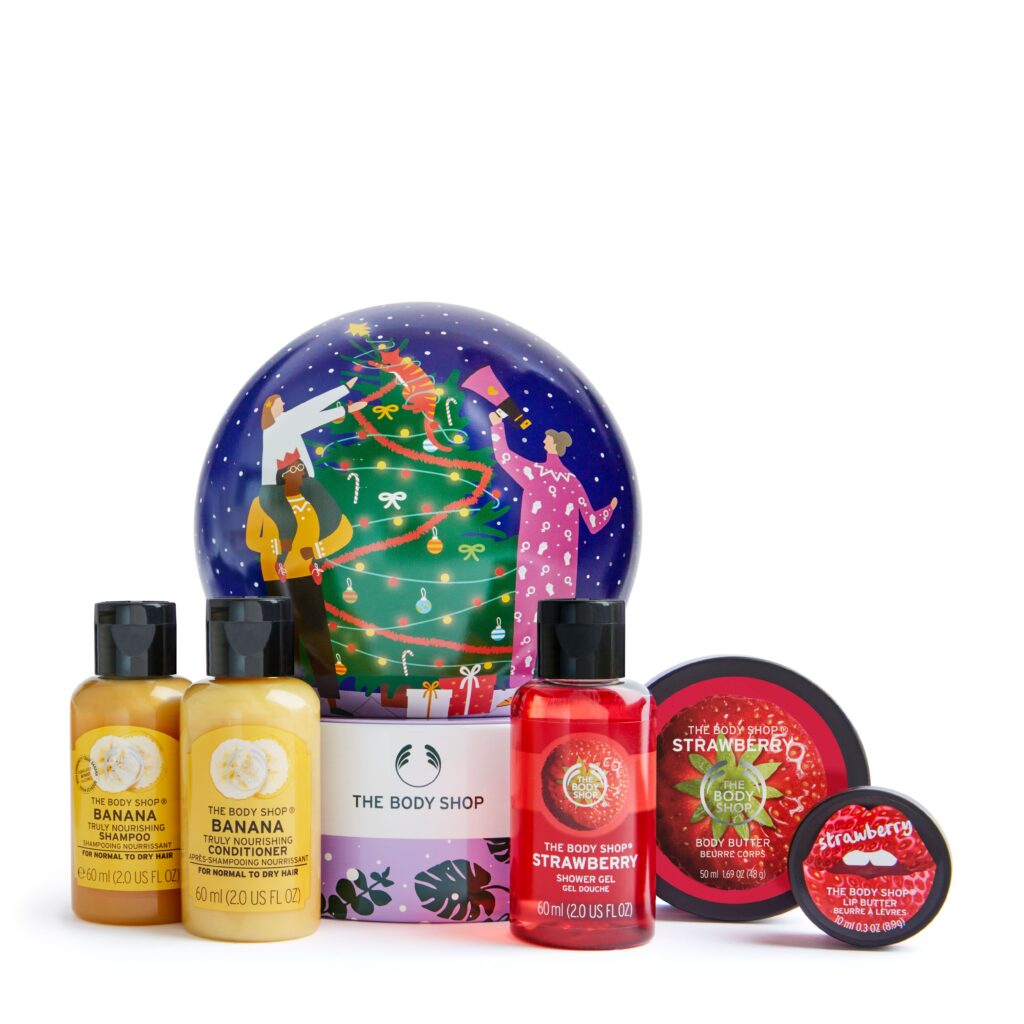 And finally, if you're having a hard time deciding, the Lather & Smooth Snow Globe ($30 CAD) is a fun way to cover your bases since it has a bit of everything. It comes with mini sizes (50-60ml) of the Strawberry Body Butter & Shower Gel, the Banana Shampoo & Conditioner and a 10ml tub of Lip Butter to enjoy! 
What is your favorite The Body Shop scent and which of these gift ideas will you be picking up this year?