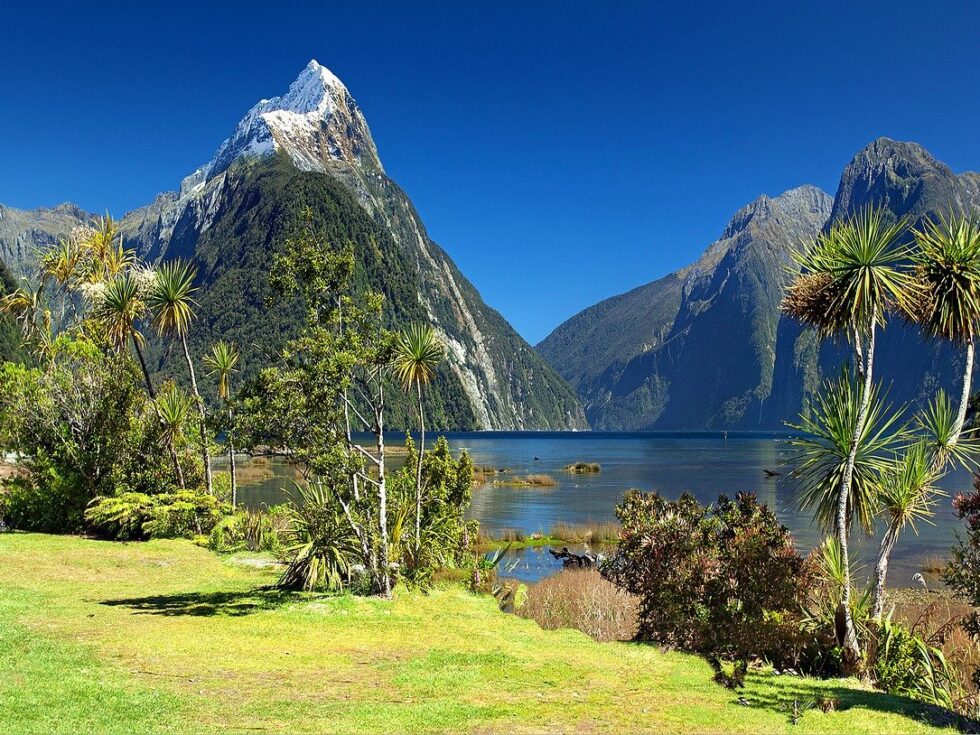 To be considered "vegan" a product must contain no animal by-products or animal-derived ingredients like beeswax or squalene. Vegan products can be cruelty free however being Leaping Bunny Certified does not necessarily mean that a brand is also vegan. Nowadays, more and more brands are offering vegan products so we thought it would be fun to highlight a few of our standouts in this Best Vegan Skincare of 2020 compilation. We used the following criteria to identify our top picks:
The brand offers a wide range of vegan products (more than 90% of products must be vegan)

The product(s) deliver on their efficacy claims (trials occurred over a 1-2 month period)

Only natural and/or plant based ingredients were used in the formulas mentioned   
Lets start this love fest off with New Zealand brand Antipodes (pronounced An-tip-o-deez). The brand uses native New Zealand, carefully sourced ingredients in its certified organic, premium skincare range. Many of these ingredients like Vinanza Grape, nutrient-rich Avocado & Kiwi Seed oils and their world famous Manuka Honey have skin enhancing and antioxidant properties and all must pass rigorous scientific testing. Antipodes products help retain moisture, increase hydration levels, stimulate collagen production and protect your skin from environmental pollutants. One of our favourites is the Hosanna H2O Intensive Skin-Plumping Serum. The water-charged and oil-free vegan serum absorbs quickly without any stickiness and works to plump skin and improve skin radiance over time.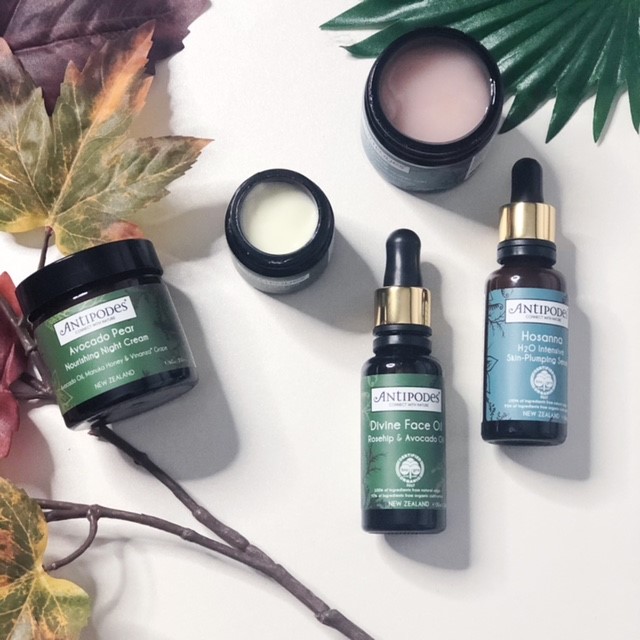 Zero by Skin Academy (a well known manufacturer in the UK) launched their products in Canada this past August. "ZERO by Skin Academy takes its cues from millennial consumers who are increasingly seeking beauty products that are both efficacious and socially responsible". The brand offers 100% natural, vegan and plant-based formulas as well as sustainable packaging which appeals to younger consumers. Key ingredients in the range are Shea Butter, Coconut Oil, Sacha Inchi Seed Oil and Sweet Almond Oil which can be found in most (if not all) of their products while other ingredients like Green Tea extract and ground Apricot Seeds show up in the Night Cream and Facial Scrub. All Zero products are gentle enough for daily use and can be found at Shoppers Drug Mart.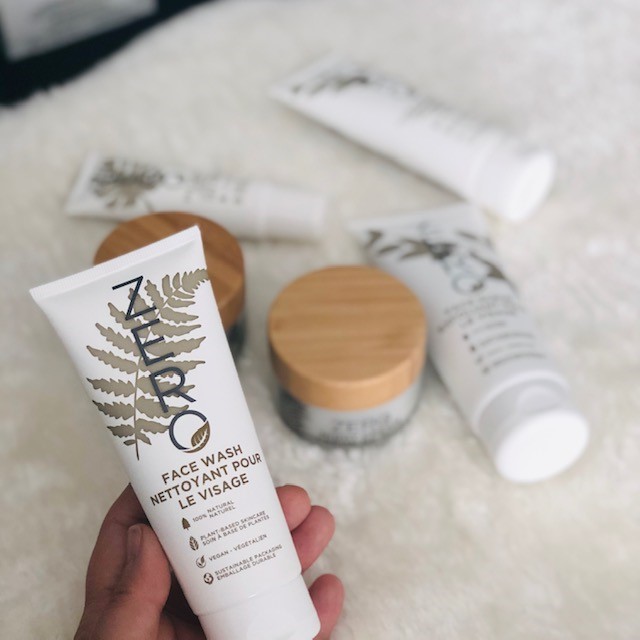 We might be slightly cheating with this one, but only because we're not entirely sure just how much of this brand range is vegan? We could only confirm it to be vegetarian, cruelty-free and eco-friendly. Needless to say, 7th Heaven's 24 Hour Hydration Sheet Masks are incredible and they are 100% vegan. We especially love the Anti-Pollution Bamboo Mask for Dull & Tired Skin and their mask tailored specifically for Sensitive Skin. The masks are made from biodegradable bamboo and packed full with Vitamin E, leaving skin feeling hydrated and protected.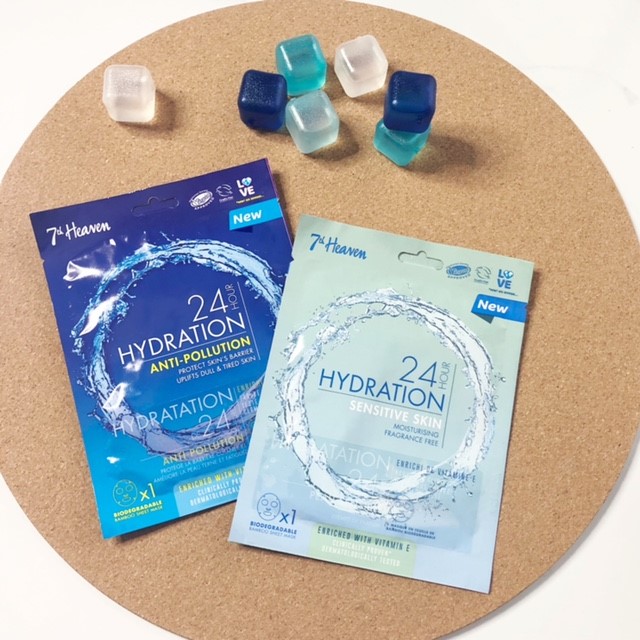 Australian skincare brand, Alya Skin is another deserving vegan brand that deserves a spot on this list. Best known for their hero product, the Pink Clay Mask, Alya recently expanded its range to include a Foaming Micellar Cleanser! They also offer a Pomegranate Exfoliating Facial Scrub and a Moisturizer made from Australian native berries to Canadian consumers and a Vitamin C Supercharged Serum which just launched in Australia. Alya Skin uses ethically sourced, native ingredients like watermelon seed oil to deeply cleanse and hydrate the skin. Other ingredients work to detoxify, brighten and protect skin without the addition of parabens or other harsh chemicals, These pink powerhouses can be found online at amazon.ca or at freshglow.ca but look out for them at Canadian drugstores in February 2021!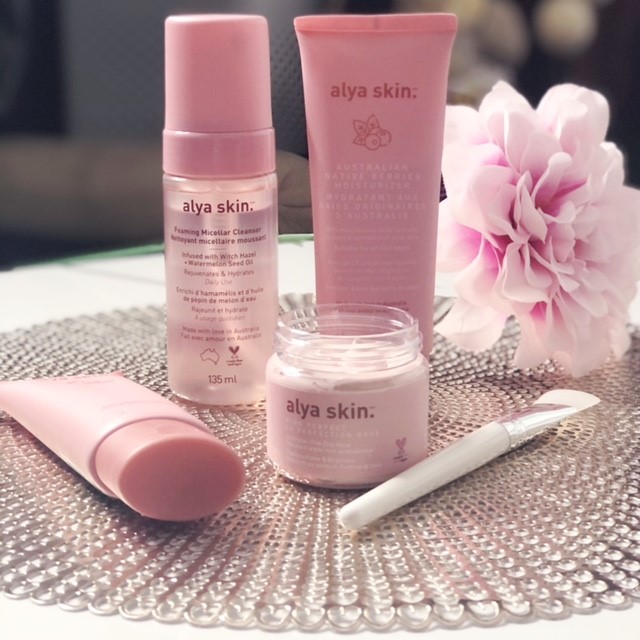 Another local standout is Canadian skincare brand G.M Collin – a little pricier but totally worth the investment! They recently launched their new Vital C15 Serum which is garnering a lot of attention right now and the brand also won 3 Elle Beauty Grand Prix Awards in 2020 alone for their best-selling Marine Collagen Revitalizing Cream (not vegan), Daily Ceramide Comfort capsules & Instant Radiance Anti-Aging Eye Patches. We've been loving their Glow Mask, formulated with all natural Camu Camu extract and a vitamin A, C, B3, B5 & E cocktail, perfect for tired looking skin and colder temperatures.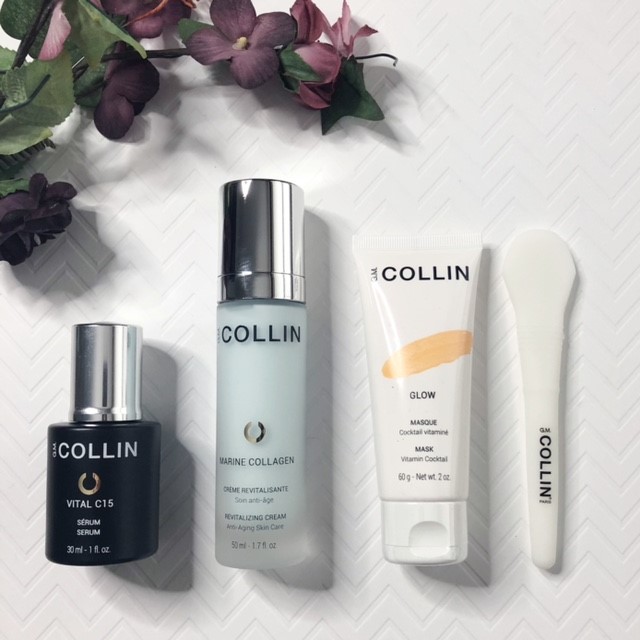 aN-hydra is re-inventing skincare with their water-activated vegan formulas. The brands philosophy is that "less does more for the world" so they are focused on reducing our water footprint, waste and consumerism by simplifying skincare. Made with ethically produced ingredients and sustainable packaging, aN-hydra offers a 3-step routine including a cleanser, moisturizer and serum – each sold separately. The Microbiome Cleanser removes impurities and makeup, renews skin cells and reveals calmer, more radiant skin while the Hyaluronic Hydrator (a powder-in-oil), hydrates, balances, nourishes and preps skin for make-up. The latter has also been called "the skincare essential you didn't know you needed". an-Hydra's Powder-C Brightener is a water-activated powder-to-serum that delivers an unprecedented stable concentration of 80% Vitamin C and 2% light-diffusing Lumiral.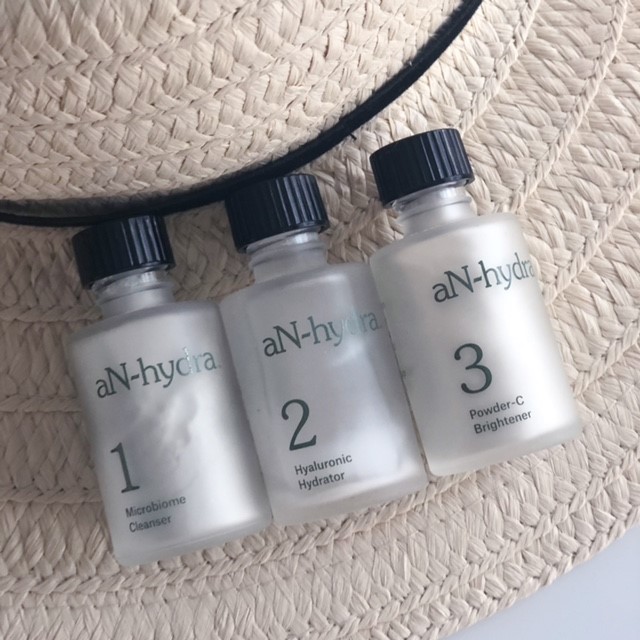 Although only one of the brands below classifies as actual skincare, we thought that each of them deserved honorable mentions, mainly because of the hype surrounding these brands but also because of the support that they are receiving from the medicinal community (i.e. Nutritionists, Naturopaths etc.).
Lithe Lashes makes beautiful, natural lashes that are cruelty free and vegan. They are committed to eco-consciousness and use mink alternatives made from high grade synthetics and cotton bands to produce their reusable lashes – designed to worn over and over again. We especially love their Everyday Winged lash but they are all equally lightweight & comfortable and great for everyday or special occasion wear.
HerbaLand, a local Canadian vegan company produces some of the world's cleanest and most delicious vitamin gummies out there! Their vitamins are all vegan, sugar-free, dairy-free, soy-free, palm oil derivative free, nut-free, halal and kosher! We have tried and love them all but their Vegan Collagen Booster gummies are packed with Alma Fruit, L-Lysine, Vitamin A and C to boost our body's collagen production, the protein we need for healthy hair, nails, joints and skin radiance. Find Herbaland Vitamins at Healthy Planet, Whole Foods or online.
Skin Essence Organics is a brand that caught our attention because they use amber bottles and make their products in small batches to ensure ingredient purity and freshness. We haven't tried any of their products yet but the brand testimonials continue to speak for themselves and we are now officially intrigued.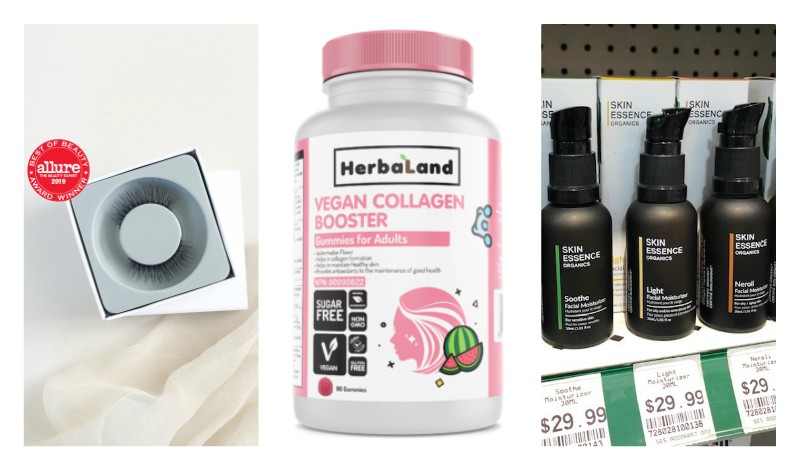 What are some of your go-to vegan products?