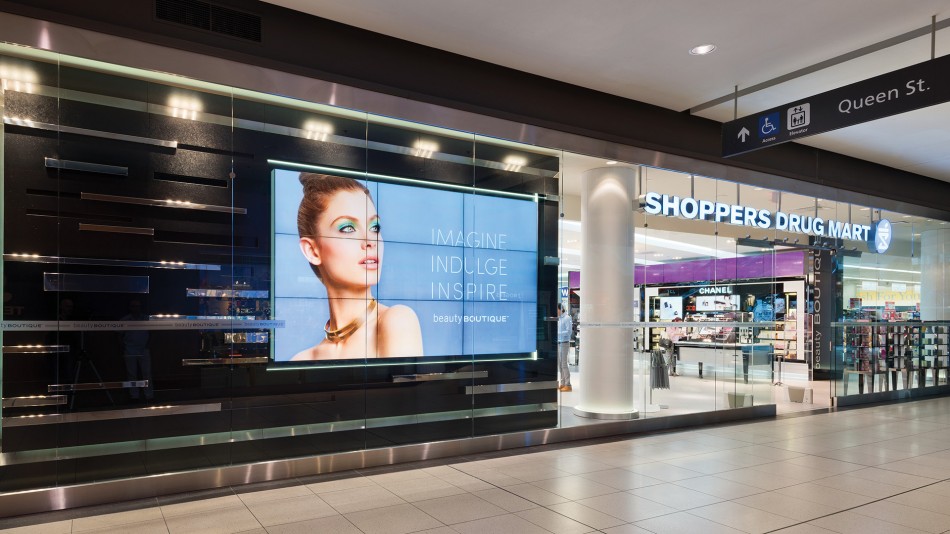 December has always been one of the busiest times of the year for my family. From birthdays to Holiday gatherings, we're always on the go and balancing multiple priorities. In the blink of an eye, the month comes and goes and the New Year becomes our new norm. So, it's not surprising that my Holiday shopping doesn't even start until the tree is up. Even then, it's usually a three week mad scramble leading up to Christmas.
Every year, my shopping starts with a trip to Shoppers Drug Mart. I've picked up fragrances, video games, gift cards and so much more for family and friends while collecting PC Optimum points. Most locations also have an incredible Beauty Boutique where you can stock up on everything you need to look fierce and fabulous for the Holidays. Check out my 2020 gift guide here in case you missed it and keep reading for some amazing gift ideas for every budget and anyone on your Holiday list.
For the makeup enthusiast on your list, the limited edition QUO Brush Sets are always a great idea. The brushes are amazing quality and the kits come in different price points. This year, the "All the Glam" Brush Set really caught my eye and is already wrapped and sitting under my tree for that special someone. It's a great set that includes six synthetic brushes and a portable tin for only $20-25.
Another great gift find this year was the Head to Toe Glow Masking Kit ($18) by Life Brand. The mask collection is formulated to provide ultimate indulgence and is great for men and women of any age! It includes seven revitalizing mask treatments that leave skin feeling refreshed, rejuvenated and restored while providing a brighter, more glowing complexion. This would make such a great unisex Secret Santa gift!
I love recommending the Fragrance Discovery Collection & Certificate that Shoppers Drug Mart launches every year because it allows you to try multiple mini-sized fragrances, and use the certificate included to cash in for a full size of your favourite scent. If you know your loved ones' signature scent or what they're hoping to see under the tree though, Shoppers has a wide assortment of scent options at every price point. Pictured below is Very Good Girl by Carolina Herrera ($168), a popular EDP for 2021 but if my family is reading this Yves Saint Laurent Black Opium is my all-time favourite 😉
From chocolate to lip balm, costume jewelry and even toiletries, the stocking stuffer selection at Shoppers Drug Mart is endless. Just get your loved ones what they use and love everyday! I've been loving the Remedy Masks ($34) by Pixi Beauty. These masks have single handedly revitalized and helped to calm my winter parched skin and deserve a special shout out because I don't see them getting enough hype online. Available in three different varieties (Rose, Milky & Vitamin C), each generously sized tub comes with its own spoon-style spatula and is an absolute treat for anyone looking to kick start their skincare routine in the New Year.
Shoppers Drug Mart also has wonderful gadgets to give and get! Things like the Nintendo Switch, Philips Sonicare One Electric Toothbrush, Beats Wireless Headphones and the Double Barrel Total Body Massager ($140) pictured below.
Happy Shopping & Happy Holidays!