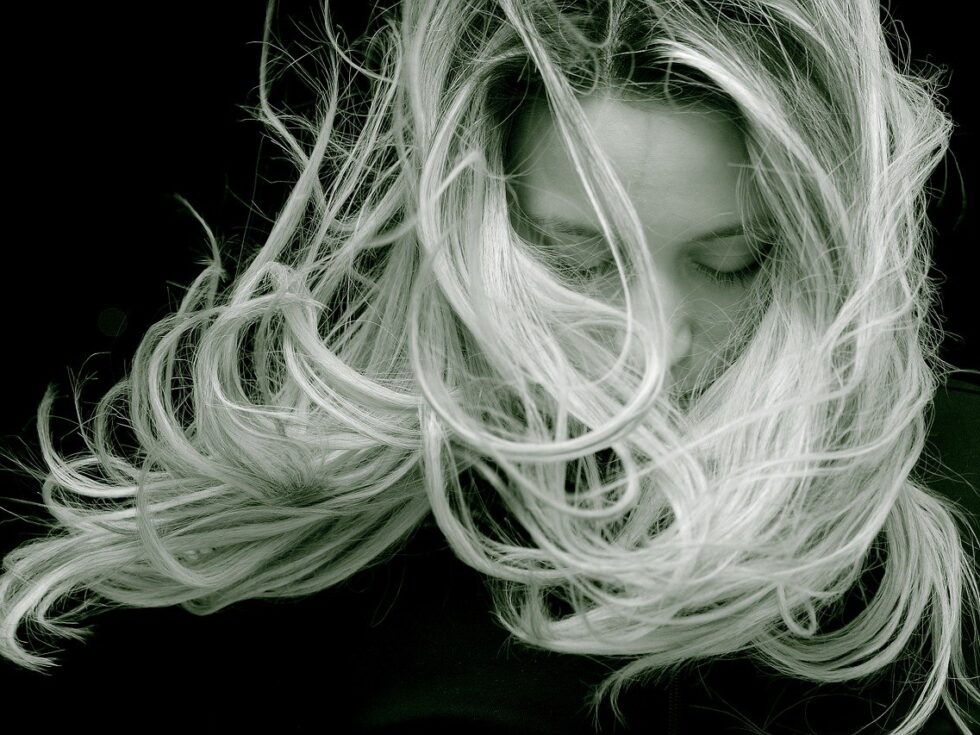 A good dry shampoo can be a real lifesaver when you have no time to wash your hair the good old fashioned way! They've been around since the mid 20th century but really only became popular in the last decade or so. If you've never used a dry shampoo or don't know how one works, they are meant to be used in-between washes to reduce hair greasiness and prevent over-washing the hair which in itself has its own disadvantages. Unlike regular shampoos, dry shampoos do not need to be rinsed out of your hair. They are made from dry powder ingredients like corn or rice starch and stay in your hair to absorb excess oils on your scalp. The oil and dry shampoo powders remain on your scalp until you actually wash your hair but until then your hair will appear to be clean but not necessarily feel that way. Nonetheless, its a great quick fix when you are in a pinch or want to extend your wash frequency. Here are "13 Reasons Why" (no reference to using dry shampoos was made in the Netflix series lol) you and everyone you know should be using a Dry Shampoo:
Makes your unwashed hair feel refreshed

Adds extra body & volume to your hair

Controls unwanted sebum (aka your scalp's natural oil)

Protects hair colour from fading due to over washing  

Prevents hair from heat damage from over styling

Makes hair look clean in a pinch (without water)

Gives hair a break in-between traditional shampoos

Makes your hairstyles last longer

Controls grease, dirt and impurities 

Easy to bring with you just about anywhere!

Makes your hair smell amazing when its had better days

Cools down an itchy, sweaty scalp

New and improved formulas don't dry out your hair 
PRO TIP: Spray evenly onto scalp from 6-8″ away and brush through hair.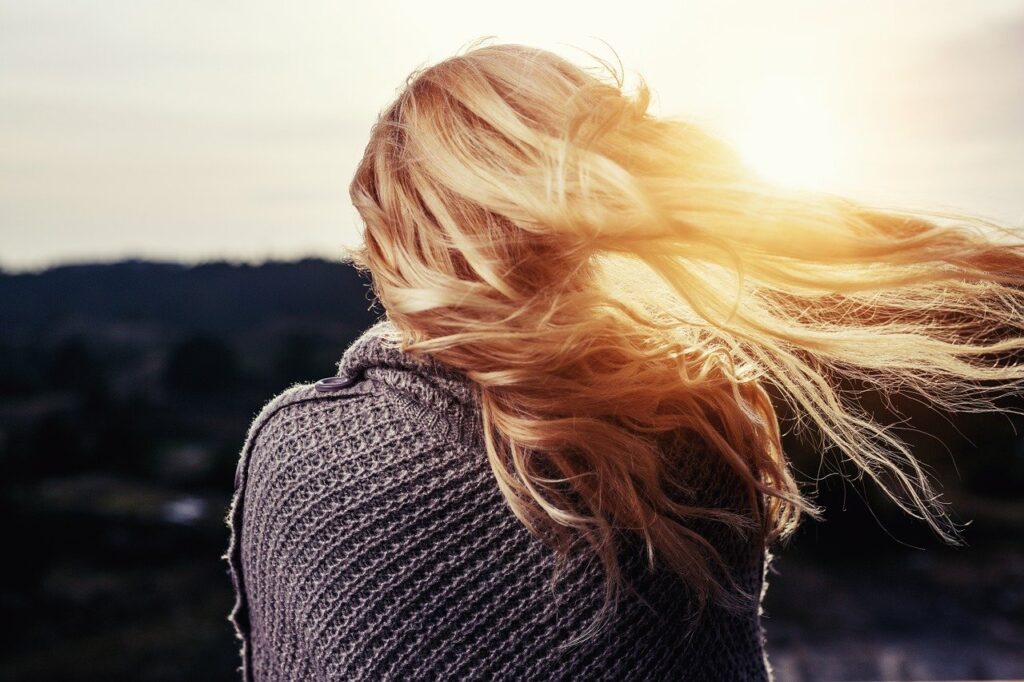 Here's a roundup of our Top 5 Dry Shampoos:
Live Clean Dry Mist Shampoo
Just about everything Live Clean makes gets a gold star from us but their new 2nd Day Hair Refresher Dry Mist Shampoo is absolutely wonderful. The air-powered mist absorbs quickly and (our favorite scent) smells like tropical coconuts! It doesn't leave behind that icky white residue and also adds great volume to oily, flat or unwashed hair. We also love that this formula is Leaping Bunny Certified and made from ingredients that are all-naturally derived.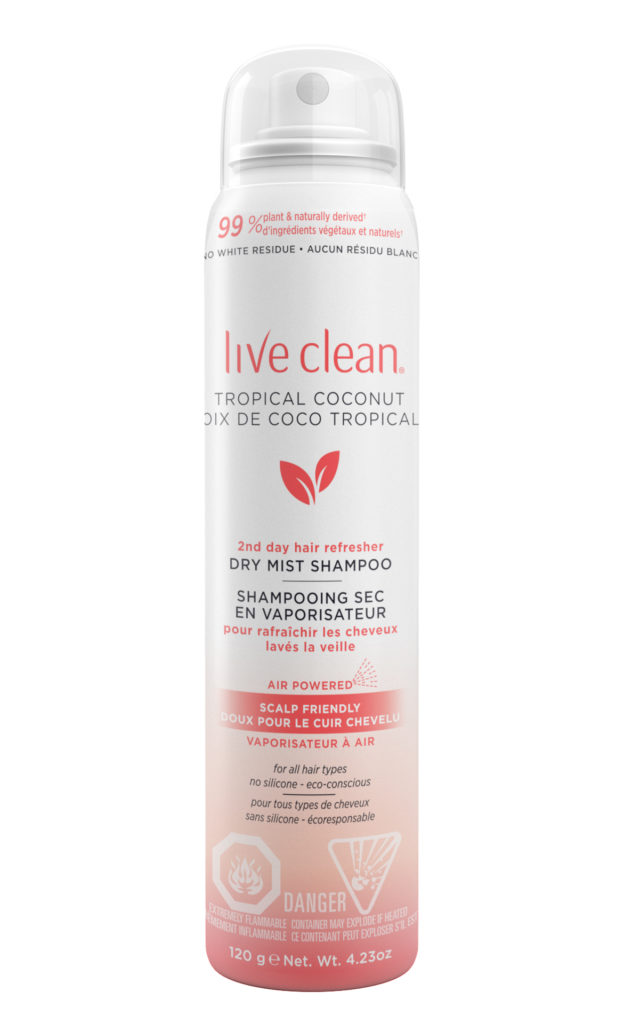 Garnier Fructis Invisible Dry Shampoo
Another great dry shampoo that smashed our oily hair test drive is the Invisible Dry Shampoo from Garnier Fructis! The silicone free formula keeps hair volumized in between washes and freshens hair with a burst of invigorating mint (pictured below), sweet watermelon, fruity yuzu or coconut scent! We love that it leaves behind no visible residue (a huge deterrent with many dry shampoo formulas) and how affordable it is – proving you don't need to spend a fortune on something wonderful that works!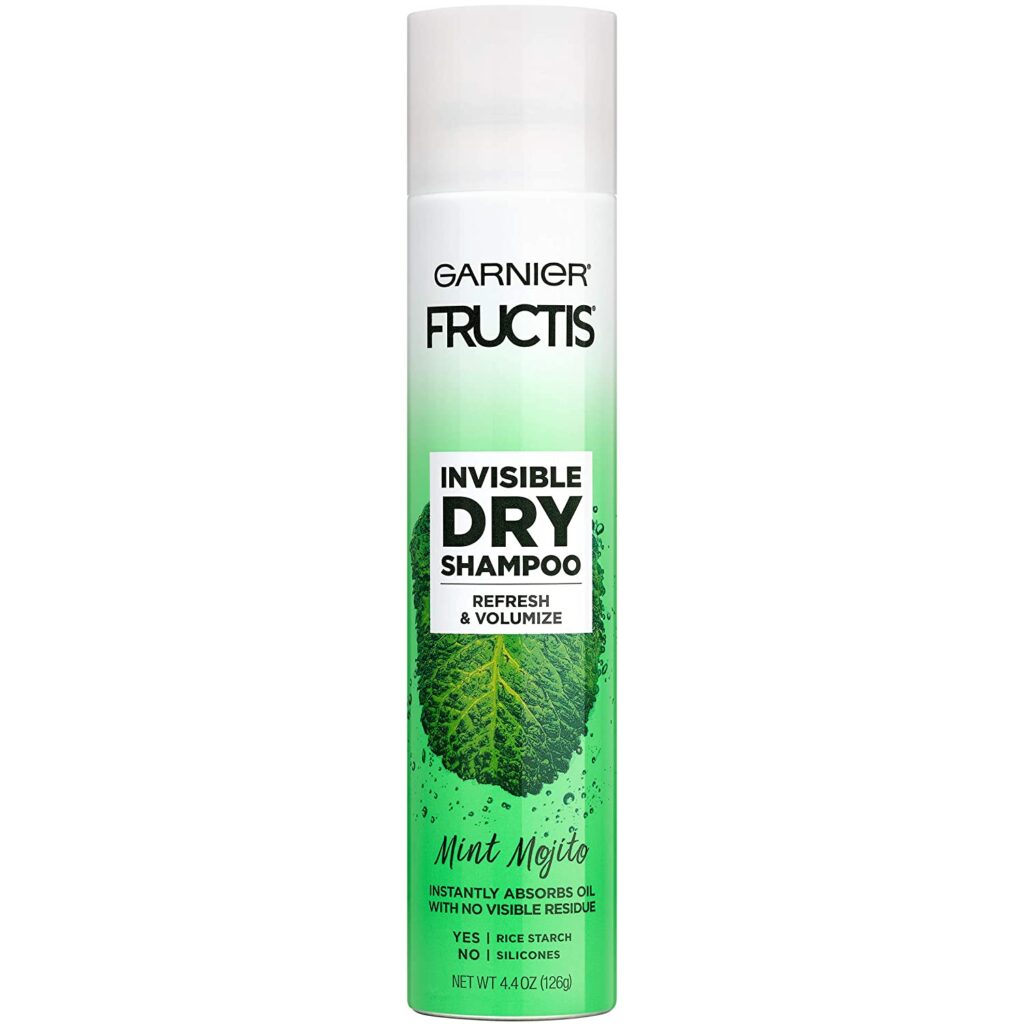 Pantene Never Tell Dry Shampoo
We love Pantene's Never Tell Dry Shampoo because it does a great job staying invisible! In addition to leaving behind no white residue, it is also one of our top picks because it is loaded with pro-vitamin B5 which is amazing for your hair! The fragrance is wild mint which provides a refreshing and invigorating sensation and tapioca (one of the main ingredients) refreshes roots, soaks up grease and adds volume.   

COLAB Original Dry Shampoo
Made in the UK with love, the Original Dry Shampoo from COLAB effectively absorbs oil and instantly refreshes roots with its sheer, lightweight and fresh formula. This award winning dry shampoo was created by a team of beauty insiders and we absolutely LOVE how soft it makes our hair feel and its Bergamot and Rose scented formula. Check it out here.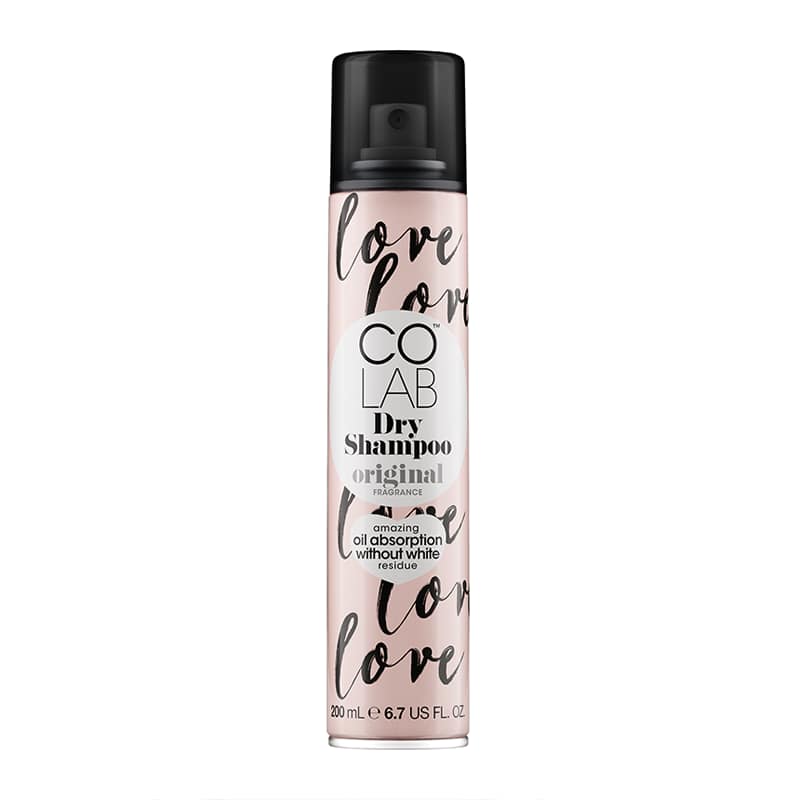 Klorane Dry Shampoo with Oat Milk
The OG of dry shampoos, at least for us is the Klorane Dry Shampoo with Oat Milk. This product was one of the very first dry shampoos we ever got hooked on and it is STILL one of our top choices for good reason! Despite testing out dozens of other formulas, this ultra-gentle one for brunettes, boasts plant-based ingredients, eliminates oil, dirt & odor while adding volume and texture to your hair. When it ain't broke, don't fix it! 🙂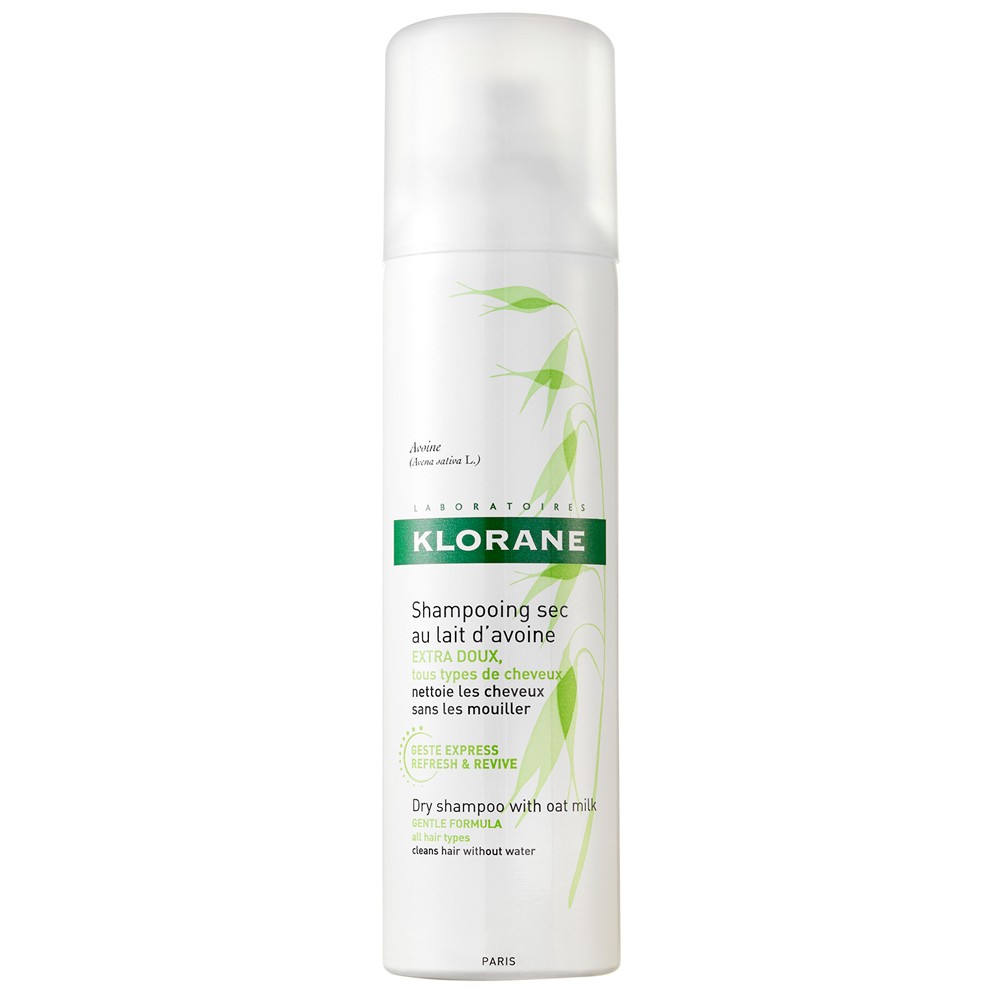 Have you tried any of these? How do your favorite dry shampoos measure up? We're always looking for great products that live up to their claims, so leave us your favorites down below.