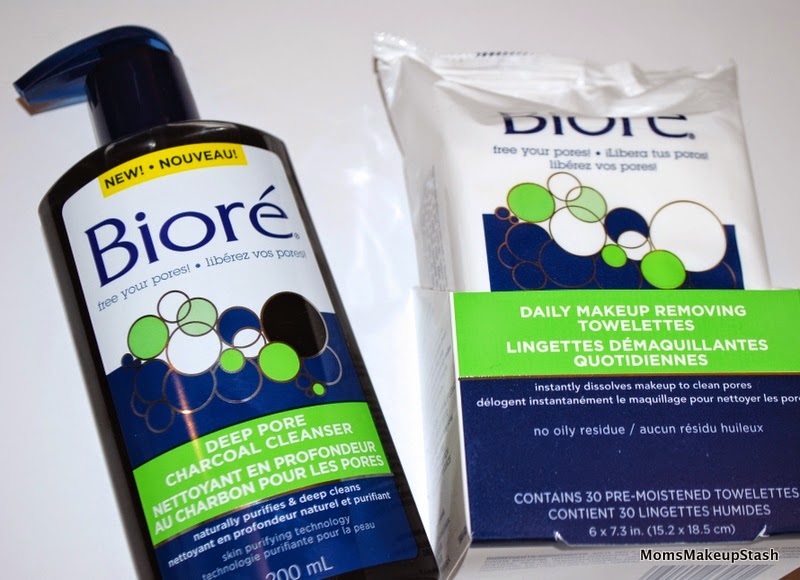 Ridding your skin of impurities is easy when you use products that contain 
charcoal. Charcoal is a 
"secret weapon
"
 ingredient that works like a magnet to remove dirt and oil. It leaves skin looking radiant and feeling clean. 
Biore
 recently introduced 
a new range of products that are infused with natural charcoal. The thought of slathering charcoal on your face may sound gross but it actually feels pretty cool. Biore's new 
Self-Heating One-Minute Mask 
heats
 up when it comes into contact with water. It opens pores and draws out pore-clogging dirt and oil, then cools to leave skin tingly smooth and feeling refreshed. And…this thermal mask only takes one minute! 
How to Use the Self-Heating Mask:
1) Wet your face. (do not dry it)
2) Tear open a single use packet. Dispense the contents of the packet into the palm of your hand and apply the product to your face. (you can add a little water to your fingers to help spread the 
mask and activate warming)
3) Massage the product into your skin for approximately one minute. This step will help the mask heat up. (note: it will not dry or harden)
4) Wait one minute, then rinse thoroughly with cool water
Biore Individual Mask Packettes 
Biore Deep Pore Charcoal Cleanser
The Deep Pore Charcoal Cleanser (shown above) helps purify skin and removes 2X more dirt and oil than regular cleansers. This
black cleanser foams white, rinses clean and is infused with Japanese Skin Purifying Technology, to 
purify pores in just one use. Your skin will feel deeply cleaned and tingly-smooth.
Biore Daily Makeup Removing Towelettes
Biore Makeup Removing Towelettes 
The 
Daily Makeup Removing Towelettes
are gentle enough to use daily and work very well to instantly dissolve makeup, dirt and oil.  Even though these wipes also claim to work well on waterproof mascara, I still prefer to use the
Clarins Instant Eye Makeup Remover
 to remove waterproof mascara or heavier makeup. 
These are perfect however to toss in your gym bag, purse or pack for travel. I like that these don't leave behind an oily residue and that they don't irritate or burn the eyes. There is nothing worse than an abrasive wipe! The t
owelettes are made from 100% renewable resources like cotton. Each package contains either 10, 30 or 60 wipes.