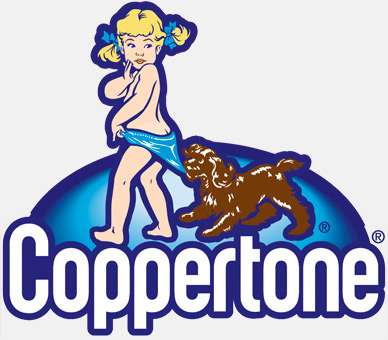 Every year around this time I wish that I was enjoying the sun somewhere far away from the chaos that I call 'everyday life'. With the kids off school during March Break, next week would provide the perfect time to escape with the family and relax. The problem is, March is also the last month of the fiscal year at work and it isn't exactly the most ideal time for me to be away. So unfortunately for me, I never end up going anywhere for March Break. For those of you that are lucky enough to break free from this dreadful Canada climate, be sure to protect your skin and play safe in the sun. Photo-aging isn't pretty and protecting yourself early can improve the texture and elasticity of your skin, minimize wrinkles and even out your complexion. Even more important than protecting yourself is protecting your little ones from excessive UV sun exposure. Their skin is naturally thinner than ours and a lot of adult sun damage noticed later in life occurred back when we were kids. Using a high SPF sunscreen is key!
The sun care brand that I keep going back to is Coppertone. They have everything I need for my entire family…. children formulas, water-resistant/active sunscreens for me and even a sensitive skin range for my husband! The sensitive skin range ($8.99-10.99 CAD), which includes both a face and body option, was specifically developed for those with sensitive skin. The acnegenic formula won't your clog pores or cause breakouts + it's free of potential irritants (i.e. fragrances, oils, dyes, etc.). Both sunscreens are gentle and hypoallergenic while still providing impressive broad-spectrum UVA/UVB protection (SPF 50). The range also includes the highest concentration of zinc oxide (14.5%) of any sunscreen in the brand's 70 year history!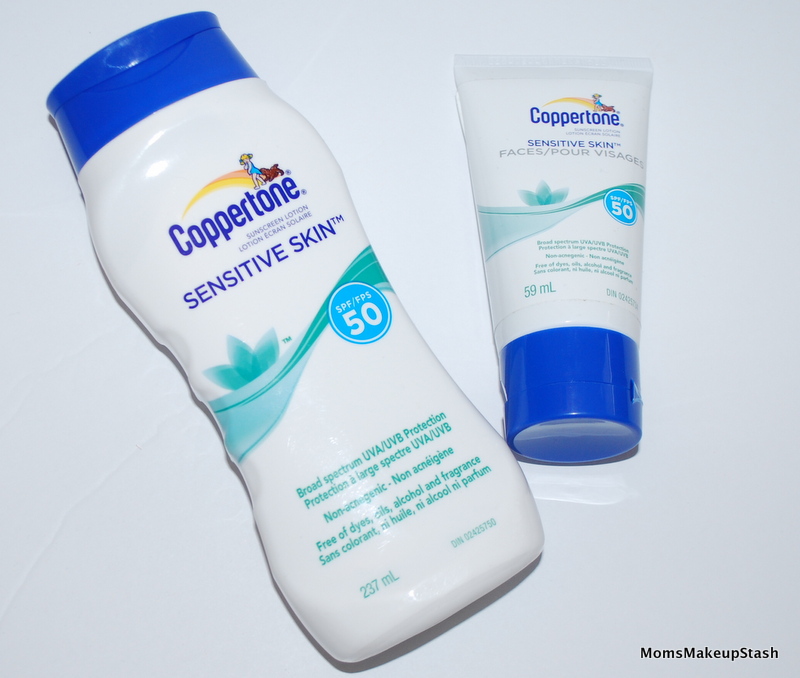 Coppertone also launched its new AccuSpray™ technology in 2015. The brand has always been on the cutting edge…it pioneered its Continuous Spray application way back in 2005. AccuSpray™ optimizes Continuous Spray with a nozzle that provides a more targeted and thorough application. The new design helps reduce overspray while delivering sun protection with greater control! Look out for the new nozzle on the following Coppertone products:
> Coppertone Sport® AccuSpray™ Sunscreen SPF 30 or SPF 50+ ($11.99 CAD)
> Coppertone® Oil Free AccuSpray™ Sunscreen SPF 50 ($11.99 CAD)
> Coppertone® AccuSpray™ Sunscreen SPF 30 or SPF 60 (SPF 30 $10.99 CAD/ SPF 60 $11.99 CAD)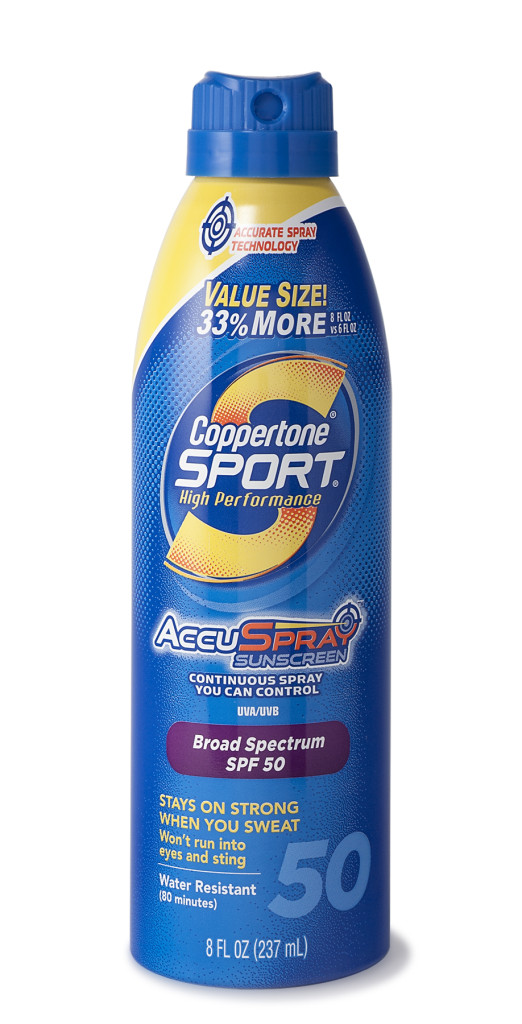 Sun Tips:
1. Wear a sunscreen if you are going to be outdoors. It can easily be found in moisturizer, foundation and other beauty products so there is really no excuse.
2. Re-apply sunscreen every 2 hours (regardless of how high the SPF is) and even more frequently if you sweat or exit water.
3. Avoid direct sun exposure between the hours of 10am-2pm; Wear protective clothing (i.e. long sleeves, hats, sunglasses) or use shades/umbrellas while outside.
4. Check your product expiration dates and replace seasonal purchases as needed. 
5. Use approximately 1 shot glass of lotion to cover your entire body.
For more sun care tips, check out a previous post I did here. 
Wearing sunscreen is definitely important. The safer thing to do however, is stay out of the sun all together. Easier said than done I know…..but nowadays, it's pretty easy to look like a golden goddess without stepping foot outside. Self-tanning products are becoming much more luxurious (and less orange looking!) every day and brands are really figuring out how to improve them. Stay tuned for more details on sunless beauty options later this week!