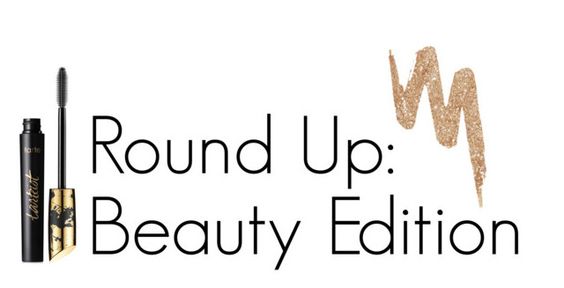 Hello lovelies! I wanted to start something a little more structured on the blog for those of you wanting to know more about the products I've been loving lately so I'll be uploading a weekly round-up of my beauty staples and favourites OR a holiday gift guide every week until the end of the year. Sound like a plan? Let's get started….
This week I've been experimenting with the "baking" trend – a technique that uses non-shimmery powder to highlight your complexion and set your makeup. Baking involves applying a thick coat of powder with a damp sponge to areas of your face that you want to look brighter (for example: under your eyes). The powder gets applied after foundation and concealer and sits for 10 minutes before you are supposed to dust it off with a fluffy brush. The age-old technique (done properly) really works and makes your skin look flawless. If you're not into "baking" or are intimidated by the sheer thought of "cooking your face", don't sweat it. Dermablend Professional's Setting Powder works well as a regular setting powder as well! Apply with a fluffy round brush for best results.
Looking for a makeup remover that is gentle on your skin yet effective? I've been using Chanel's Le Bi-Phase Visage Anti-Pollution Face Makeup Remover – a dual-phase formula that works wonders to remove everyday makeup (even the waterproof variety!). It doesn't leave behind an oily film and is really gentle on your lashes too!
If you've ever wondered how old someone was, just take a look at their hands! Hands can reveal a lot about us, especially our age and it's because they're always exposed to the elements. Investing in a good hand cream with an SPF is as important as applying it daily! I have a tube of Vichy's Hand & Nail Cream in my handbag right now and make sure to use it 1-2 times a day.
Did you know that the brand Tweezerman also made makeup brushes? Their synthetic Brush IQ range ($17-45) is absolutely phenomenal. I recently tested out their Brow, Contour, Blush and Flat Foundation brushes and was blown away by their quality and effectiveness. The foundation brush above is great for buffing and blending concealer, foundation and/or BB cream. Another great option is their brow brush – great for filling in, shaping and defining the perfect brows.
You all know how much I like to experiment with skincare. I'm always changing up a product or 2 in my daily routine in hopes of finding the perfect skin cocktail that works best for me. Lierac Paris' Magnificence Night is a gel-in-balm night cream that promises an instant "beautiful skin" effect by detoxifying, smoothing and refreshing skin while it sleeps. So far, I've really been enjoying it and have found my skin to feel hydrated and supple!!
Another product I've been loving lately is the Phyto's PhytoVolume Actif Volumizing Spray. I use it when I'm going for a more tousled, voluminous, beach wave look but this spray works great on straight hair that needs a bit of volume as well. I've gone back to curling my hair with a clampless curling iron and this product helps keep my roots lifted while the rest of my hair remains touchable and voluminous.  
Have you tried any rave-worthy products lately?
I'd love to hear what your favourites are!