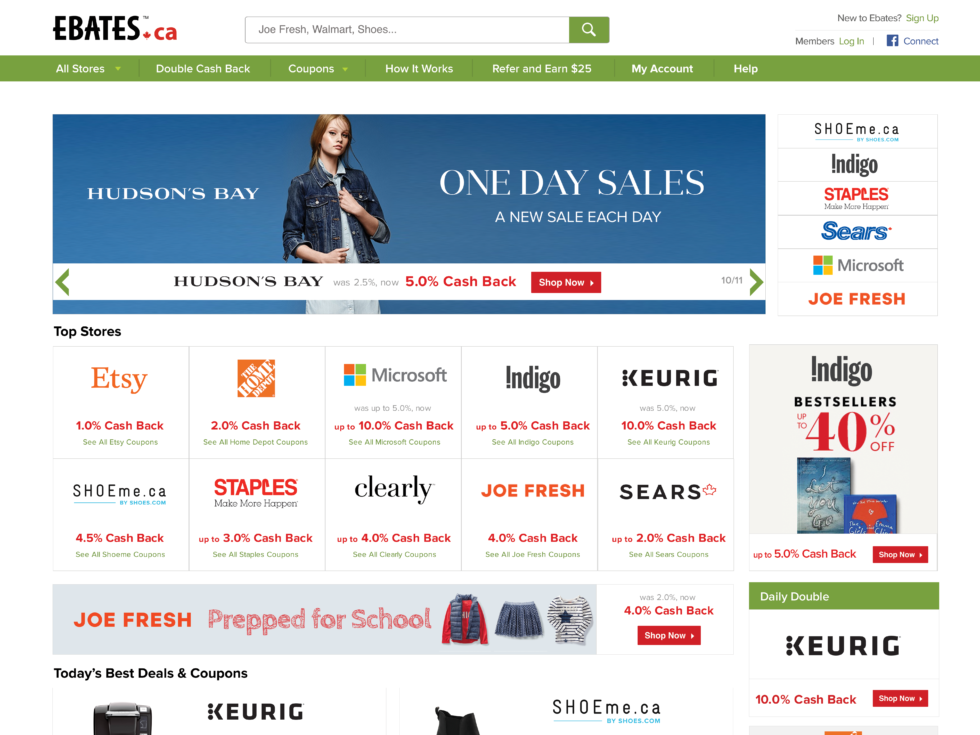 Who doesn't like to save money? I know I do. While it is no secret that I like splurging on fashion and beauty items, what I enjoy even more than shopping is a good sale. What if I told you that you could easily get money back on your online purchases just by clicking through a link? Sounds easy, right? That's because it is! 
With Black Friday and Cyber Monday deals fast approaching, now is the perfect time to let you all in on a little secret of mine. When I shop online, I do so through Ebates.ca. Ebates is Canada's biggest Cash Back shopping site that allows shoppers to earn Cash Back on their purchases. With over 700 online stores to choose from, there is no reasonable excuse for placing an order directly from a store's website when you could earn back up to 30% Cash Back when you use Ebates Canada. (most stores offer between 1-10% of your purchase in Cash Back). Pretty amazing right?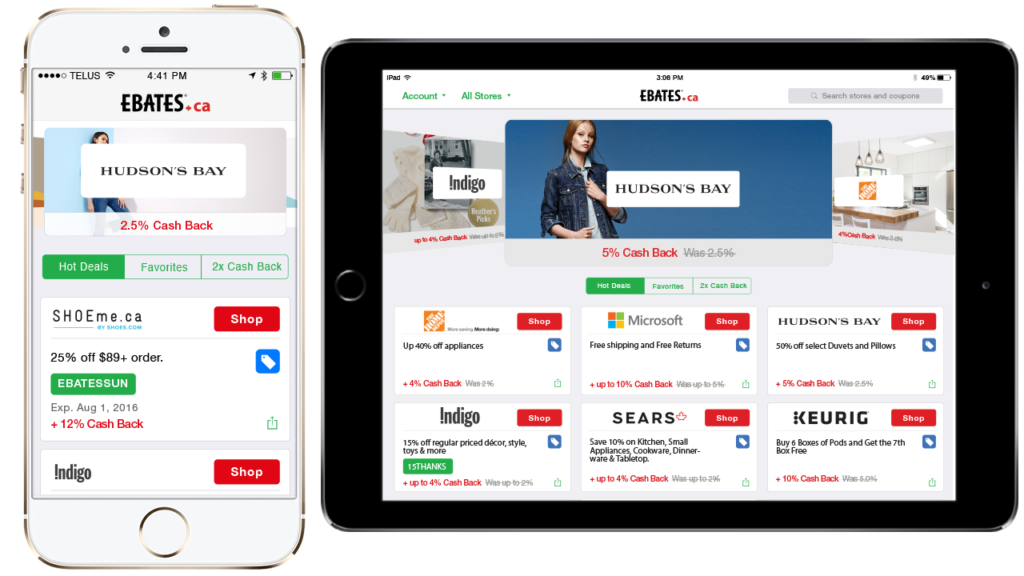 "Ebates Canada gets a commission from stores when you make a purchase. Instead of keeping that money, they share it with you!"
How does shopping from Ebates.ca work?
Sign up for a free Ebates.ca account

(all you need is an email address!)

Log in to Ebates.ca, choose the store you want to shop at & click

"SHOP"

Ebates Canada will automatically redirect you to that site

Shop and check out as you normally would

Ebates Canada will track your purchase and deposit the "Cash Back" amount that you've earned into your account within a few days

Get a "Big Fat Payment" in the mail, choose to have your money deposited into your Paypal account or send it to a friend or charity. It's completely up to you!

I recently placed a Sephora.ca order when Ebates Canada was offering their Double Cash Back incentive. The Cash Back on Sephora is usually 4% but since Ebates.ca was offering 8%, I quickly scooped up the six items below. If I had ordered directly from the Sephora website and not through Ebates.ca I would not have earned 8% back, and that my friends is $20 back in my shopping pocket! It really is effortless. If you're going to be shopping anyways, why not earn yourself some money back while you're at it? There are no points to collect/redeem & no gimmicks…..just CASH BACK!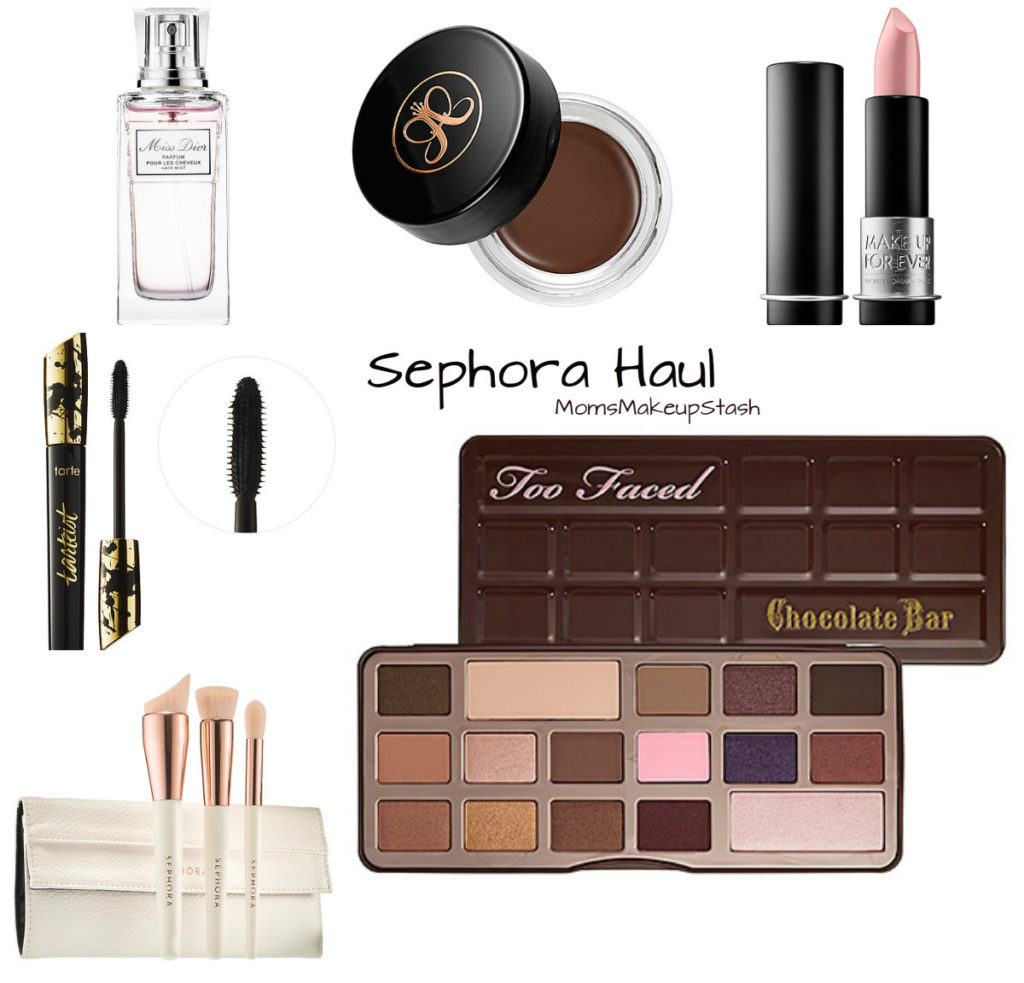 Ebates.ca has quickly become my one-stop destination for all of my online shopping! I've already stocked my Amazon.ca cart with products and am just waiting on the cyber deals this weekend before I proceed to checkout. Ebates Canada is also hosting an #EbatesCABlackFriday Facebook Shop-a-Thon Party and giving away over $1000 in prizes today between 10-5pm. Be sure to also check out Ebates Canada on CityLine and CBC's The Goods on Monday November 28th!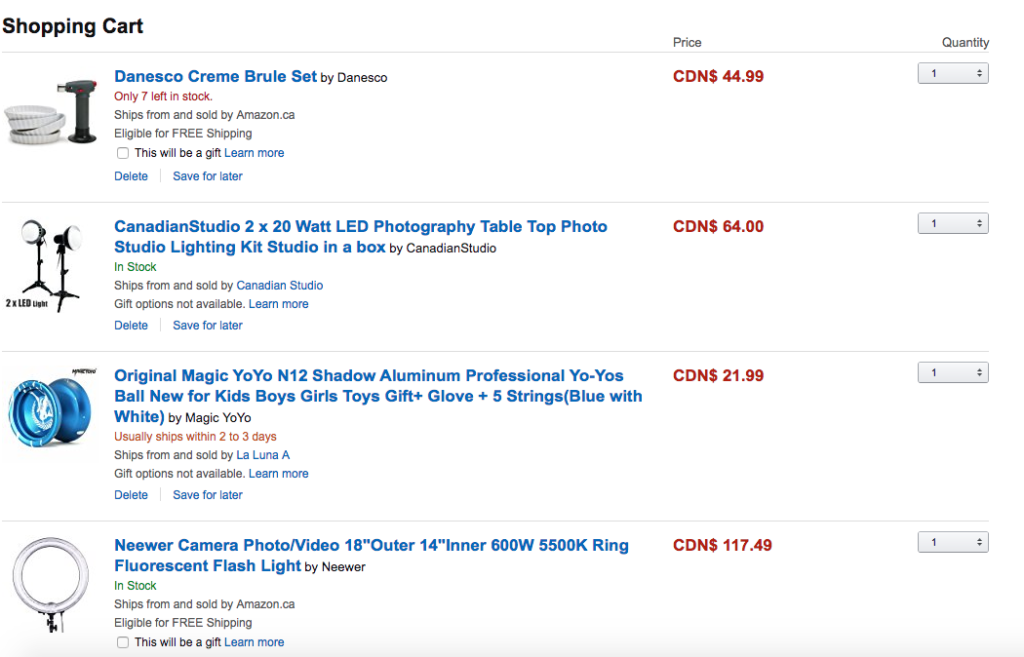 If you're interested in setting up a free account, you can use this referral link to sign up and start earning CASH BACK! For everyone who signs up using my link that also makes a minimum $25 purchase, I receive a $5 kick back but I'm not telling you this because I need the $5. I love saving money! And want you to benefit as well!! When you sign up you'll receive a $5 bonus when you make your first qualifying $25 purchase too! My favourite shops are Sephora (obviously!!), Amazon, Chapters/Indigo, Old Navy & Groupon but there are SO many other stores to choose from! Happy shopping friends!!