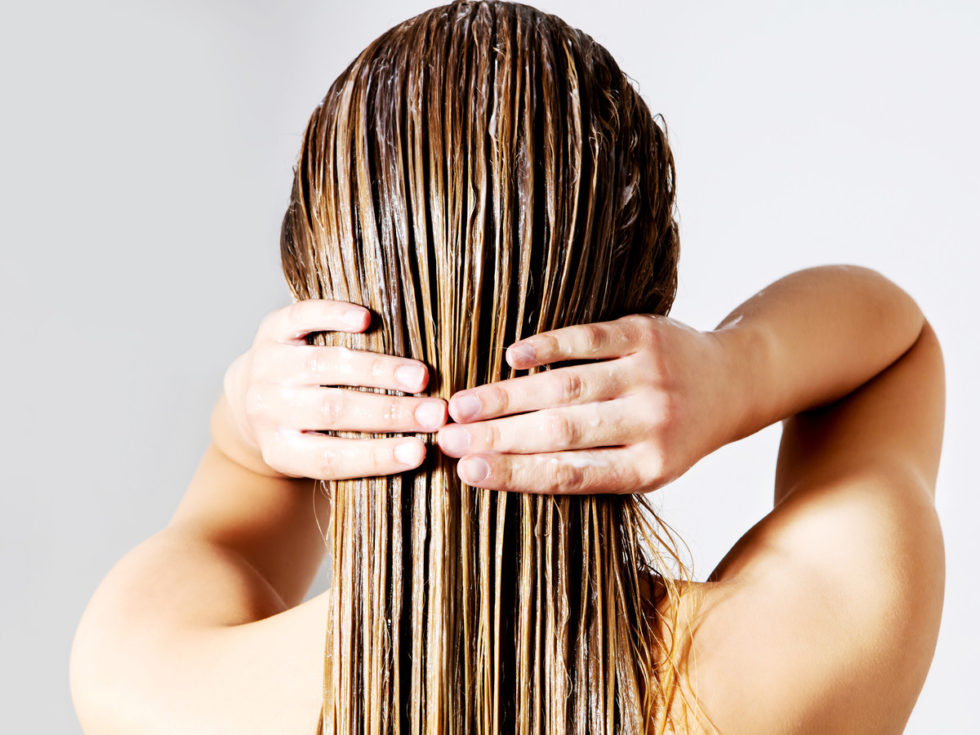 The snow plows are out today and it is freezing outside! Ugh, why does this Winter insist on sticking around? I'm over it. Anyways, after months of frigid, cold temperatures, my hair could definietly benefit from some TLC and likely so could yours. Garnier Fructis' recently launched their 1-Minute Hair Masks ($3.49 USD/$5.49 CAD) that come in 5 different varieties – each targeting a specific hair concern. The nutrient-rich formulas are also 98% natural, vegan and free of parabens, silicones and artificial colorants. If your hair has been damaged by the elements or could use a little extra love, keep reading!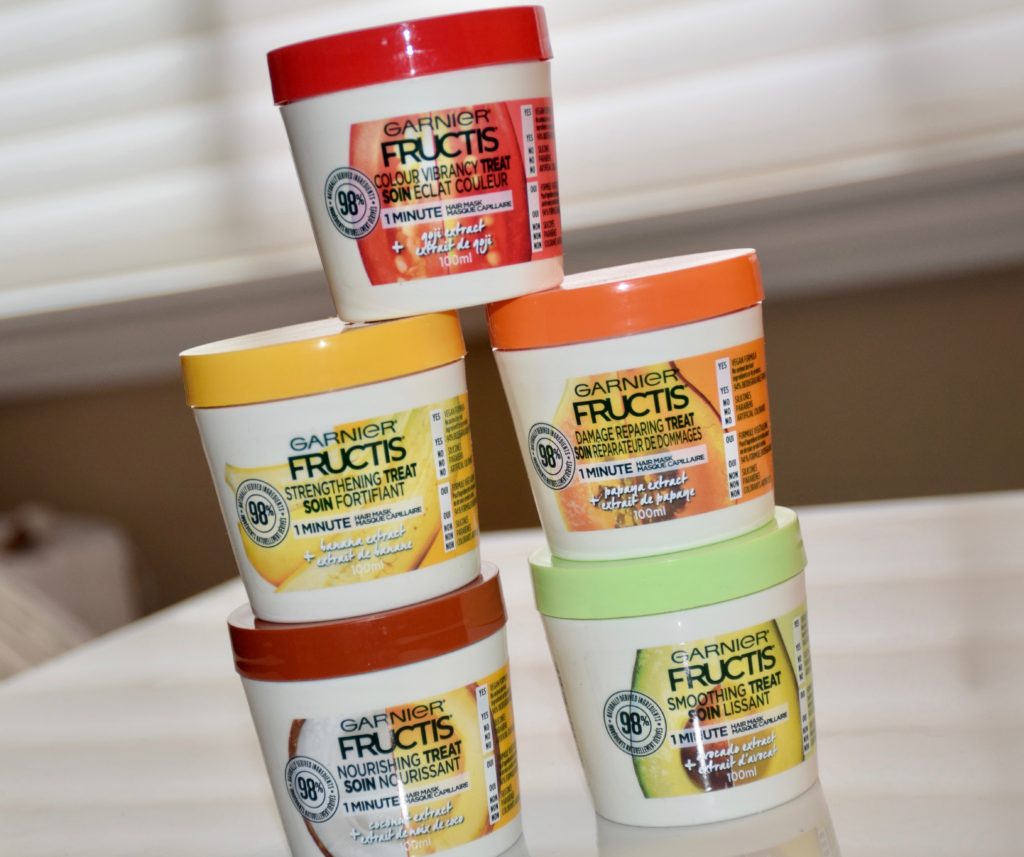 Garnier recommends using these 1-minute hair masks after your regular shampoo as a conditioner, as a mask (I leave them in for 3-5 minutes) or as a leave-in treatment to combat frizz and heal dry ends. You could even mix and match and use a few of them together to deeply nourish and pamper your hair. Hair masks in general are great for hydrating your hair. They usually contain oils, butters and other nourishing ingredients and are more effective and more concentrated than conditioners. These ones are bursting with super fruits and easy on the wallet too.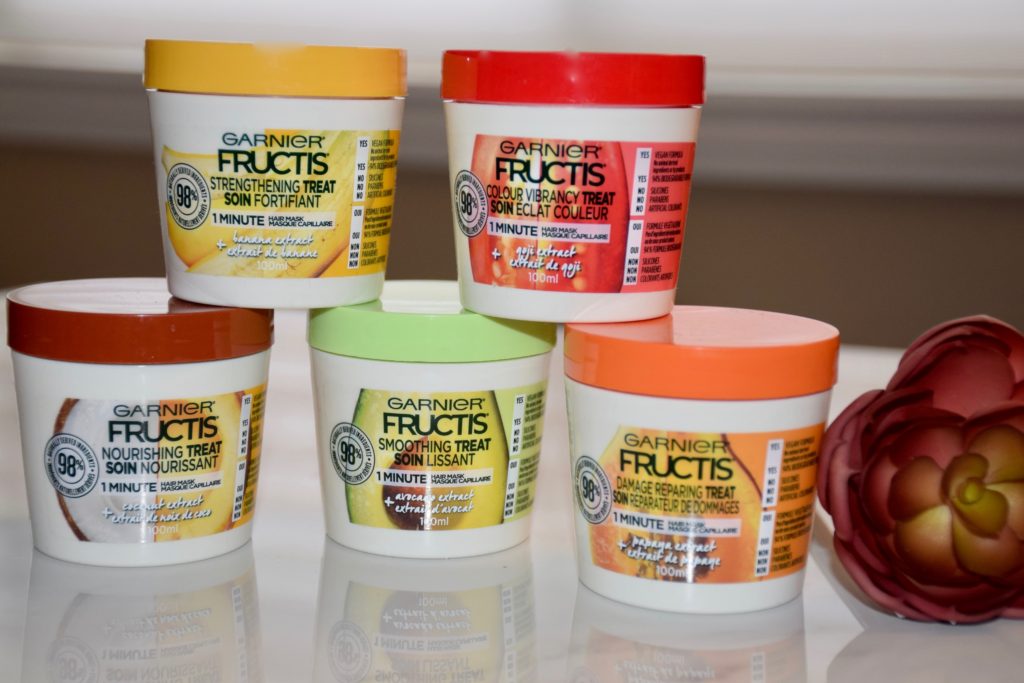 Colour Vibrancy Treat with Goji Extract
Softens and makes colour-treated hair more vibrant. 
Strengthening Treat with Banana Extract
Strengthens weak, delicate hair and protects it from heat styling. 
Damage Repairing Treat with Papaya Extract
Antioxidant rich papaya hydrates and repairs damaged hair + improves texture. 
Nourishing Treat with Coconut Extract
Helps moisturize and soften hair, making it more manageable.
Smoothing Treat with Avocado Extract
Detangles, smoothes and de-frizzes hair.
These masks are all very nourishing and smell absolutely fabulous!