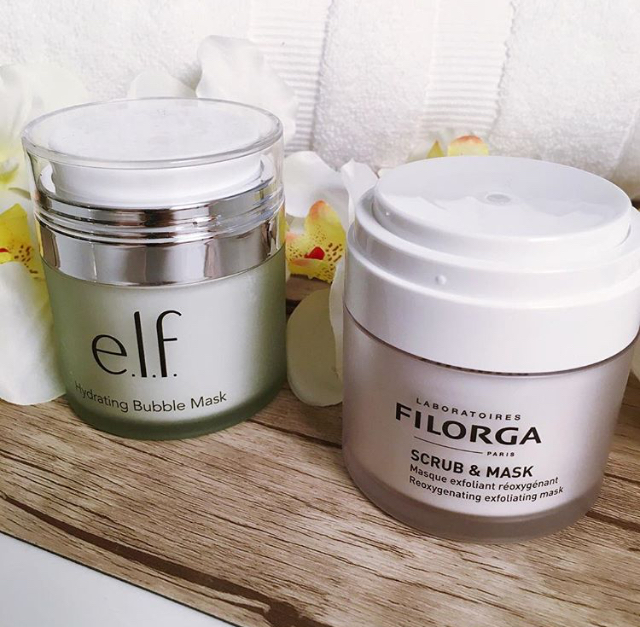 Once upon a time the beauty world was introduced to sheet masks. Remember those? Soon after, we met and fell in love with charcoal-infused skincare and who can forget the multi-masking trend that's still going strong today? A recent picture that I posted on Instagram featuring some bubble masks generated a lot of questions, so I thought why not dedicate an entire post to the new mask trend that has everyone talking? Bubble masks first popped up in Korea and contrary to what you may be thinking, they are not just some gimmicky skin care product. Well known beauty brands like bliss and e.l.f have released their own version of the fizzy, foaming mask but what exactly does it do for the skin?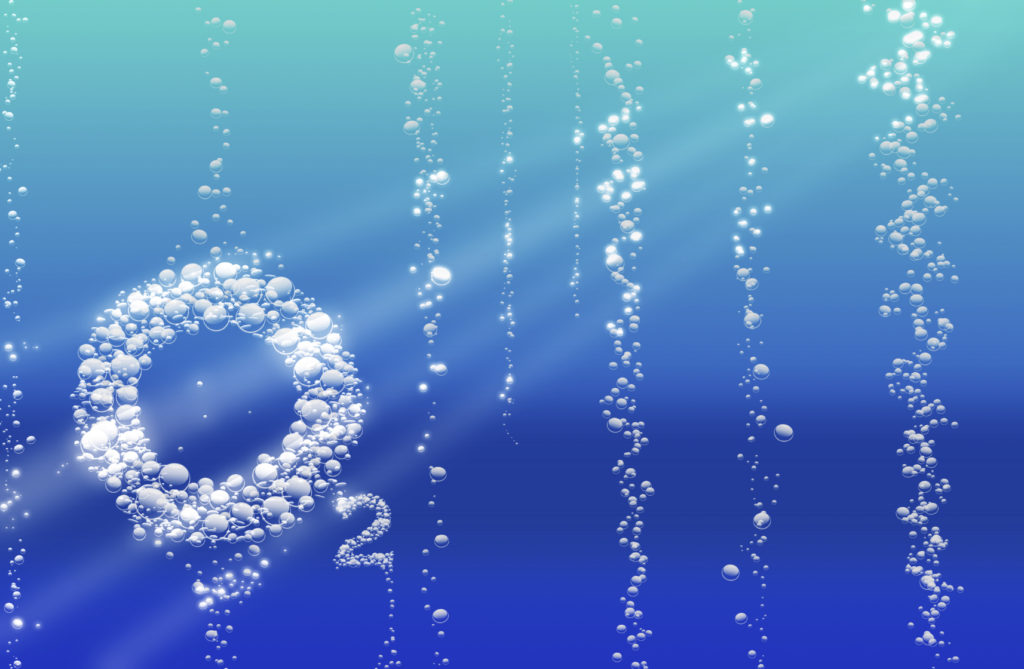 In a nutshell, bubble masks work by bubbling up or oxygenating on the skin surface, thoroughly cleansing the skin and prepping it for product penetration. And while they provide a super deep clean, removing every last bit of dirt and oil – they also improve circulation and hydrate really well too! As soon as these mask formulations are exposed to the oxygen in the air, they begin to bubble up, going deep into your pores to clean everything in sight. Dirt, oil and impurities are obliterated and skin is left squeaky clean. I get personal satisfaction when I can actually feel a product working and you can definietly feel these masks going to town on your skin. It's so gratifying! Here are a few bubble masks (from the most economical to the most luxurious) to check out the next time you're looking for a new skincare treat:
bliss Triple Oxygen Instant Energizing Mask ($56 CAD)
Despite the fact that "bubble masks" gained popularity this year, this bliss Triple Oxygen Foaming Mask has actually been around for awhile. Marketed as a super quick fix for dull, tired, sallow skin, this bubbling mask delivers a shot of oxygen, a dose of Vitamin C, ant-free radicals and moisture to dry, dehydrated skin.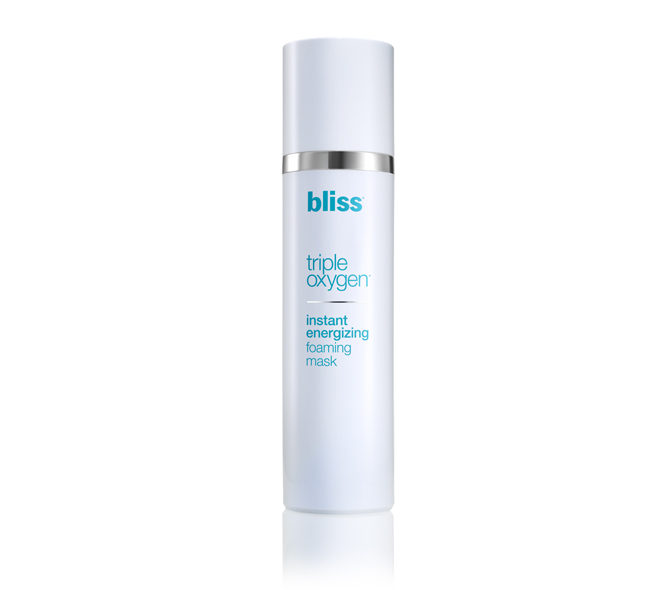 Filorga Scrub & Mask ReOxygenating Exfoliating Mask ($65 CAD)
Filorga's Scrub & Mask is perfection! It leaves my skin feeling like butter. Soft, supple and squeaky clean. Ok, maybe butter is not the best analogy because my skin is not the least bit greasy afterwards, but this stuff is really fabulous! Trust me. Petite spheres gently shed the dead layers of skin while an exfoliating enzyme works to reveal youthful, clean skin! Just rinse it off when the bubbles disappear!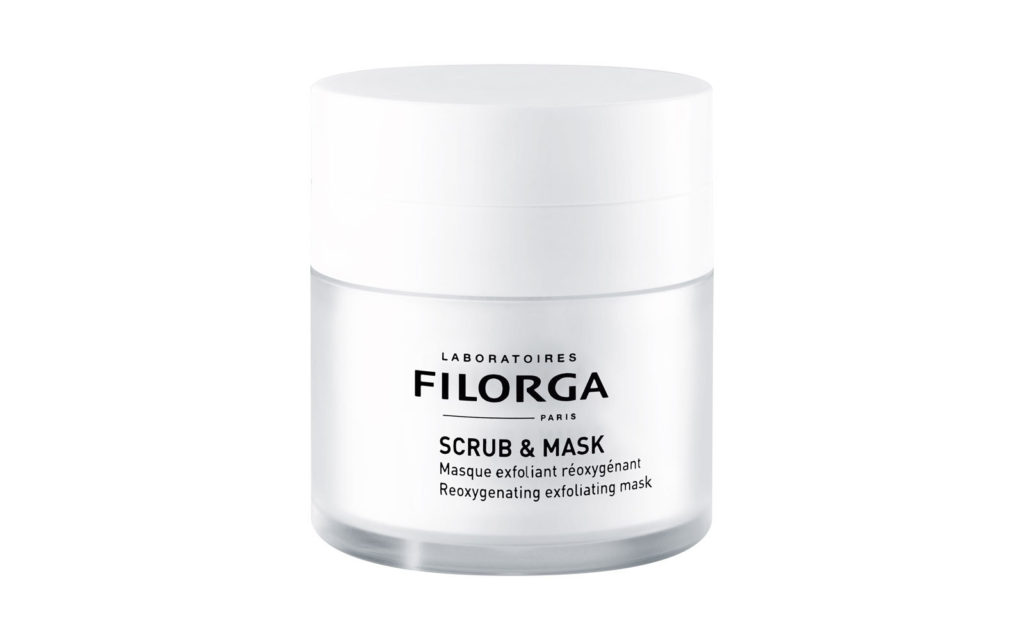 StriVectin Oxygen Infusion Soothing Mask ($68 CAD)
StriVectin's version of the infamous bubble mask energizes skin with infused oxygen while ingredients like orange peel oil, ginger root  and lime rid your skin of blackheads and improve its tone. This mask is a good option for oilier skin types as it can be quite drying but I love its skin brightening effect!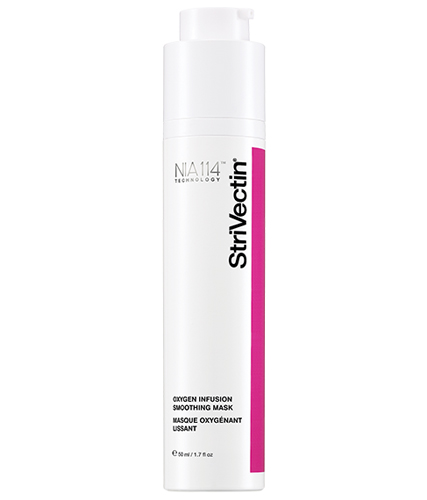 GlamGlow Bubblesheet Oxygenating Deep Cleanse Mask ($12 CAD)
This carbonated fizzy foam mask removes dirt, excess oil and makeup buildup in minutes. The black bamboo charcoal mask comes in sheet mask form and immediately begins to oxygenate on the skin, leaving behind a tingling sensation and a cocktail of invigorating ingredients that wakes up the skin and refreshes the complexion. Great for dull, uneven skin tones (one-time use).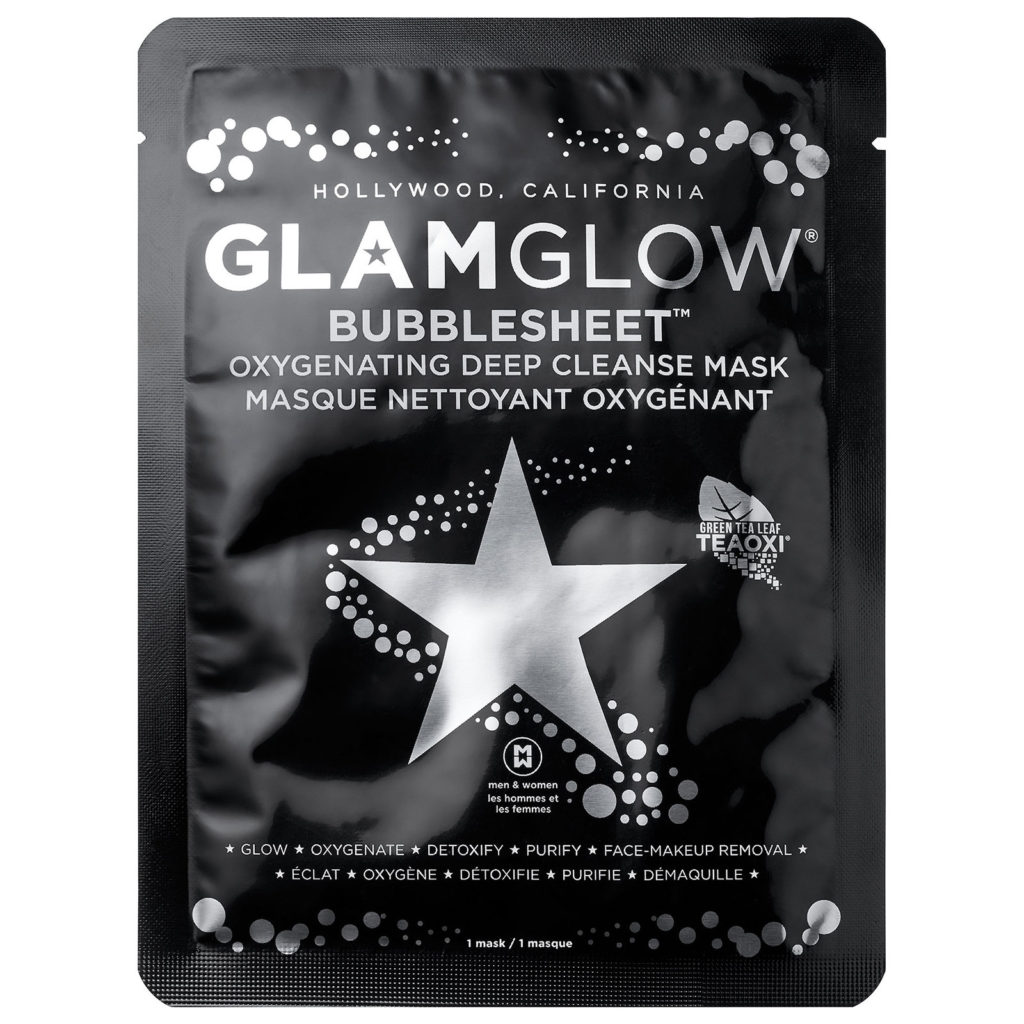 elf Hydrating Bubble Mask ($14 USD)
You guys know how much I love my elf! The super inexpensive beauty brand's hydrating gel mask cleanses and moisturizes skin as thousands of tiny bubbles gently wash away dirt and deep cleanses your pores. My skin looks well hydrated and has an immediate glow after rinsing!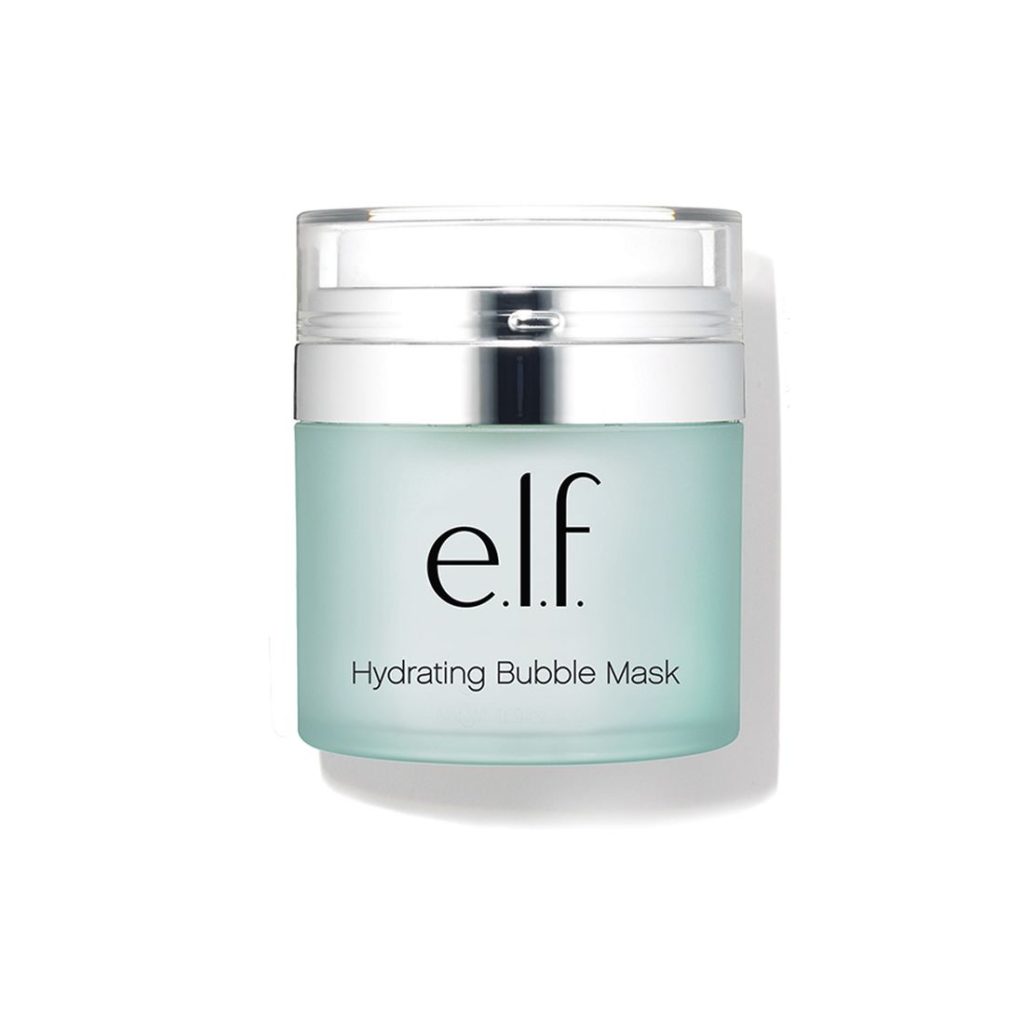 Milky Piggy Carbonated Bubble Clay Mask ($10-15 CAD on Amazon)
The mask made "insta-famous" by selfies taken around the world is the Carbonated Bubble Clay Mask by Elizavecca Milky Piggy. I haven't tried this mask out yet but it claims to have beautifying benefits like firming skin and reducing inflammation.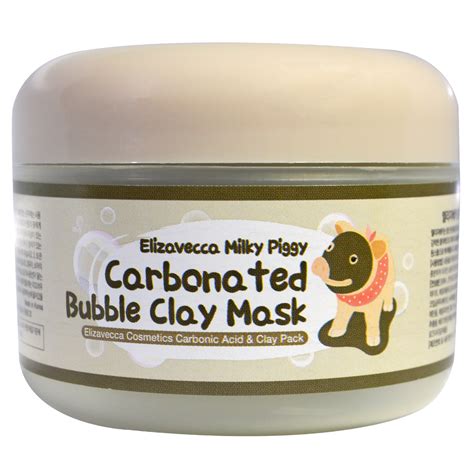 Dr. Brandt Oxygen Facial Flash Recovery Mask ($79 CAD)
Dr. Brandt's mask was designed to boost luminosity and reinvigorate skin in just 3 minutes and was inspired by his most popular facial. While I would agree that my skin appeared re-energized and revitalized after using this, I did get similar results with some of the more economical options above so this would be more of a splurge for anyone with deep pockets.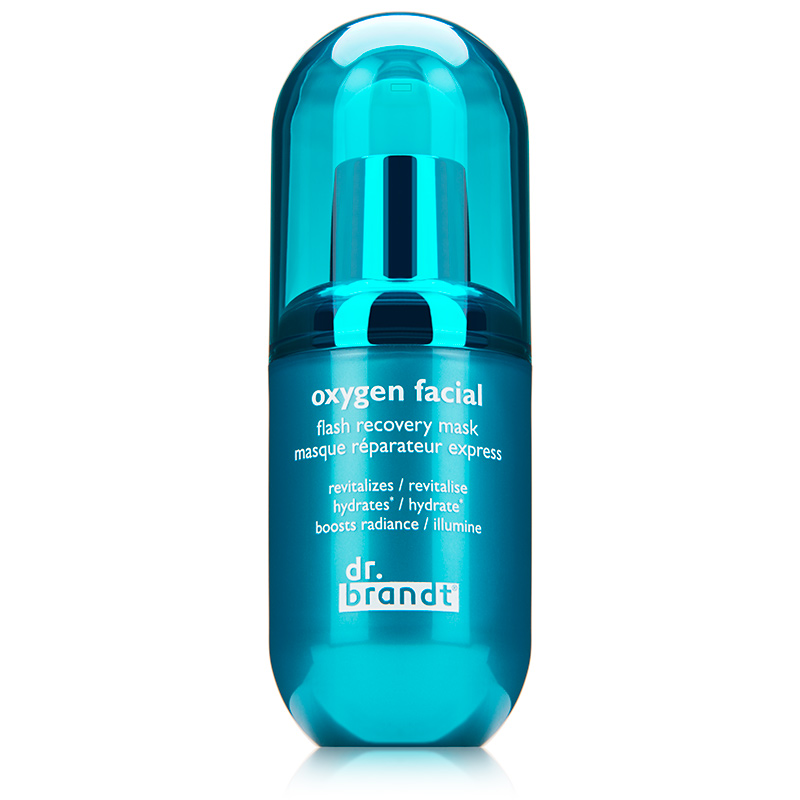 Have you tried bubble masks before?