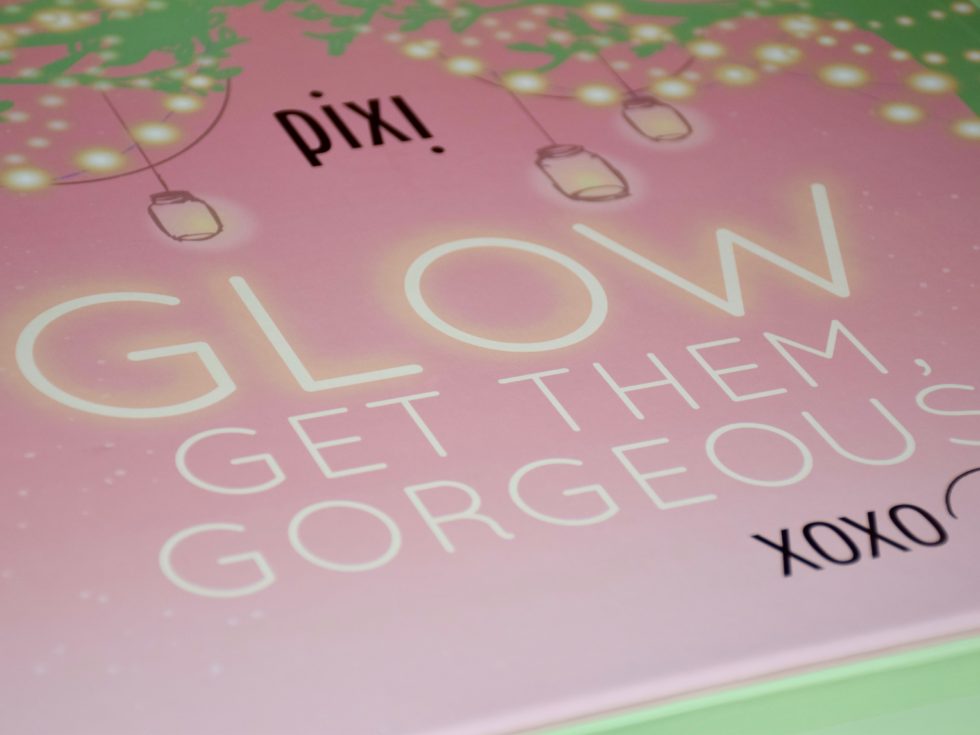 There is no magic pill for healthy-looking, glowing skin. Staying out of the sun, eating a well-balanced diet and drinking lots of water can help your skin look great. Many of us also invest time and money into skin care routines to ensure our biggest organ is set up for success however makeup can also give us the illusion of that coveted glow.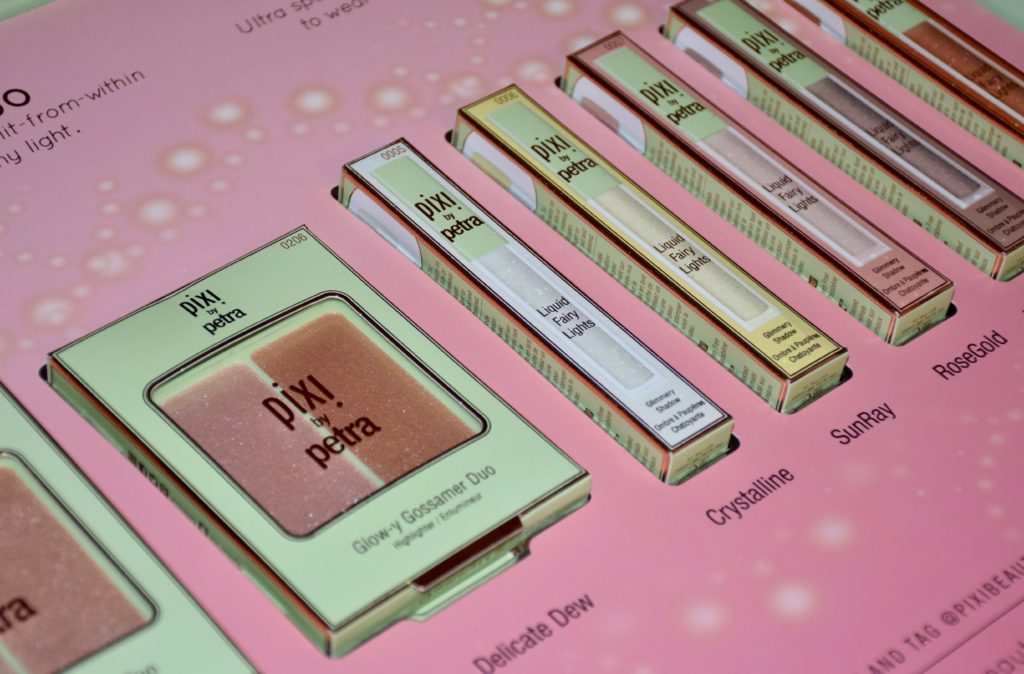 "What's in a name? That which we call a rose. By any other name would smell as sweet" – W. Shakespeare. For centuries, the rose has been a symbol of love. It has also been used for its beautifying properties. I recently made my own makeup setting mist using rose water and some other ingredients. These days, seeing rose water, rose extract, rose hip and/or rose flower oils in different beauty products is not at all uncommon. Pixi by Petra has taken this wonderful ingredient and infused some of their makeup and skin care products with it and the results couldn't be more exciting – especially to those of us looking to achieve that radiant glow.
Pixi's Rose Caviar Essence was designed to brighten, hydrate and soften skin. It contains encapsulated flower oils, which have been suspended in a weightless moisture serum. Its formula also includes fresh botanicals and anti-oxidants that melt and penetrate quickly into the skin. I've been using this in the AM and PM on freshly cleansed and toned skin. I like patting it into my skin as a last step in my skincare routine and find that it gives my skin a brightening, well-rested look. Pixi's Rose Flash Balm is one of those products that comes around that you keep going back to over and over again no matter what other new product comes out! Its that good! The multi-purpose balm contains rose water and olive leaf extracts and can be used as a moisturizer, primer or treatment mask. Rose Flash Balm is a saviour in the morning if you have dull, fatigued, lack-lustre skin or if you are looking for a quick pick-me up. It is very hydrating and just boosts your skin's natural radiance factor! This can also be used under foundation as a lovely rose-scented primer or as a hydrating mask.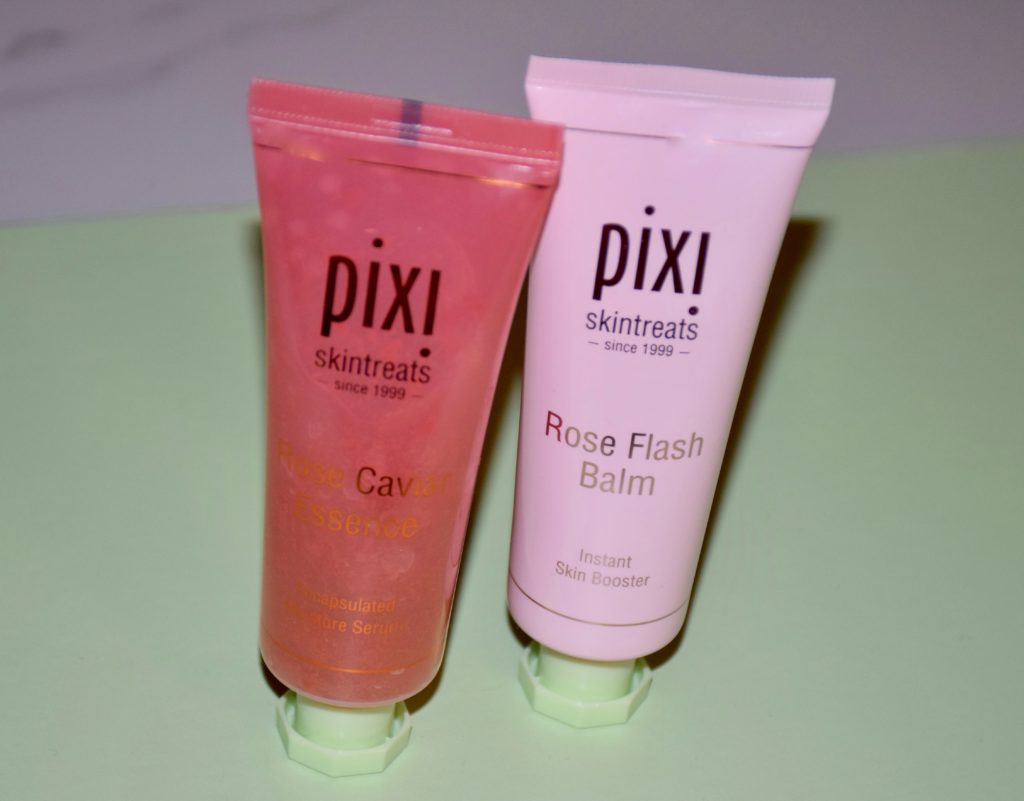 Once your skin is hydrated and your makeup is done for the day, a few sprays of Pixi's Makeup Fixing Mist locks your look into place, extending its wear and preventing it from melting or moving throughout the day. This primer or setting mist is similar to the one that I made myself but adds a beautiful soft-focus finish to the skin and isn't as sticky. It also doesn't settle into any fine lines/pores (this is important for anyone over the age of 35!) and has a lovely rose water and green tea formula which comforts my skin all day long.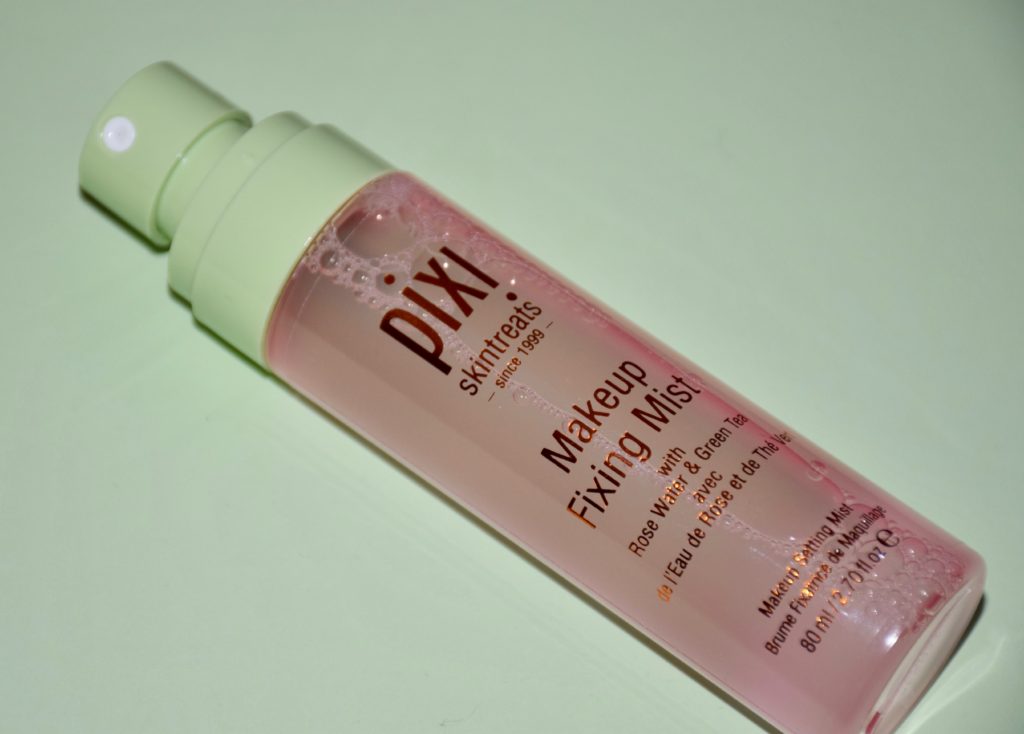 Another "glowing" recommendation that I have from Pixi is one of their most iconic products – Glow Tonic. Formulated with 5% Glycolic Acid, aloe vera, ginseng and botanical extracts, this alcohol free toner helps brighten the complexion by exfoliating and smoothing out skin. It also claims to gently accelerate cell renewal for the perfect #pixiGlow. Take it from me though, it really is an instant glow enhancer!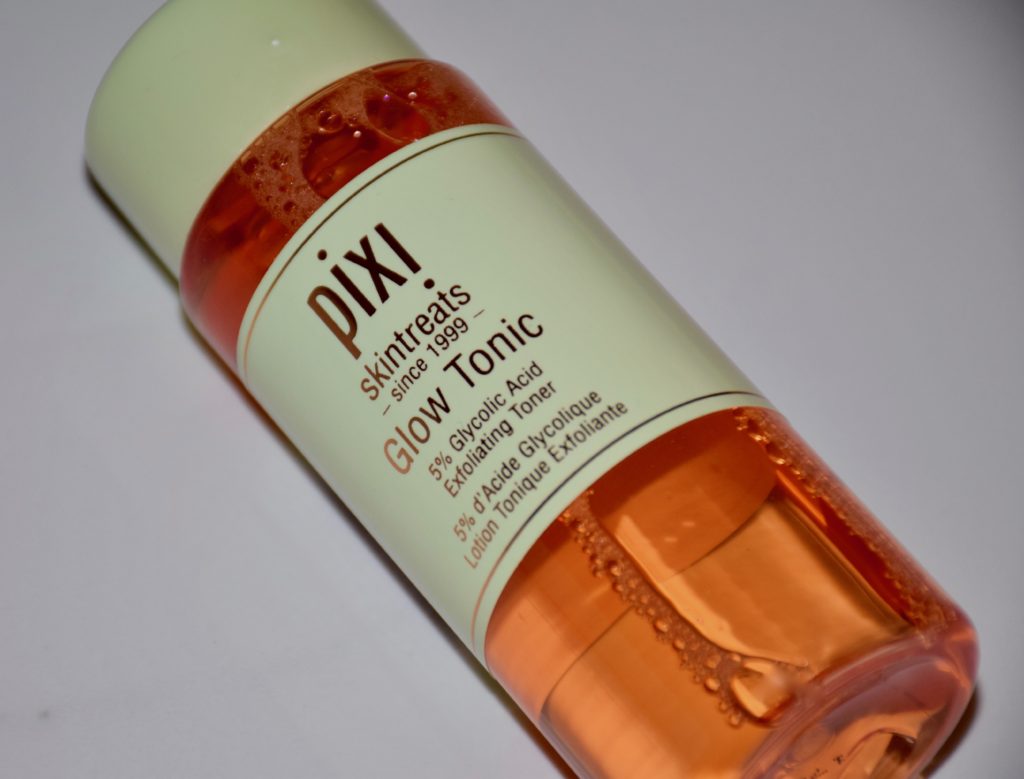 And now onto the makeup. As I mentioned, makeup like highlighters and techniques like adding a shimmery eye shadow to your brow bone or to the corners of your eyes can give off the illusion of a more radiant complexion. One of my favourite Pixi highlighters is actually a duo (seen below) called Glow-y Gossamer in "Delicate Dew". Also available in "Subtle Sunrise" (not shown).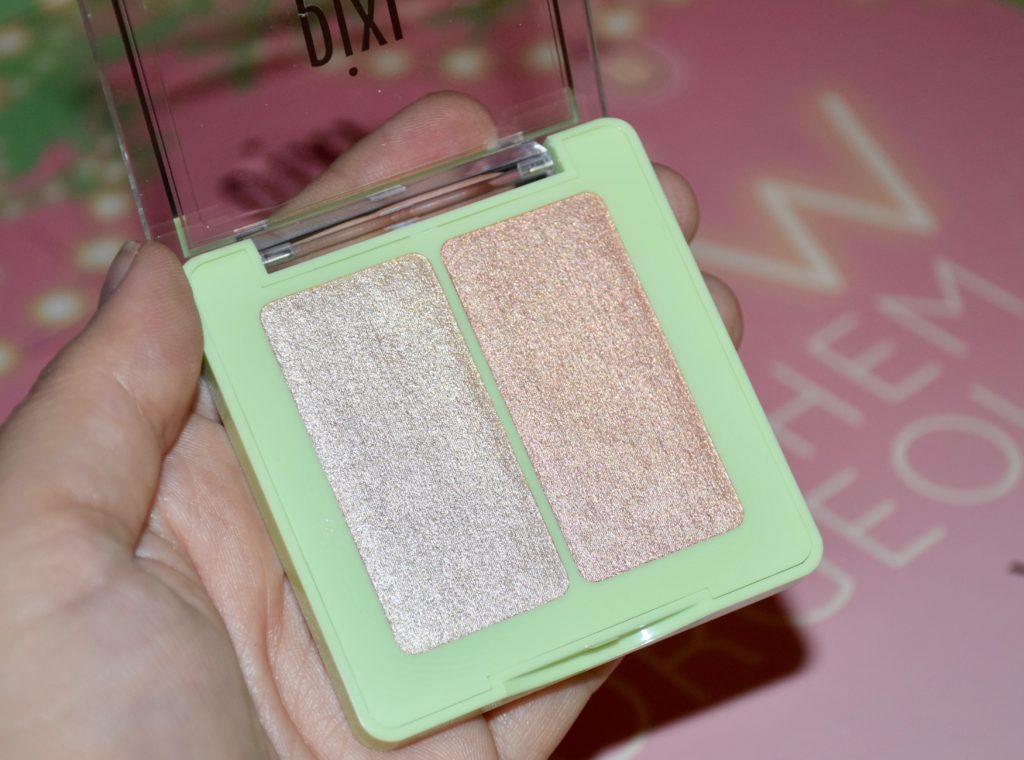 The right lip products can also make your skin look radiant. Pixi's MatteLast Liquid Lip come in a variety of shades and provide full colour payoff and long wear. The formula is also quick drying and very hydrating because each lippie contains rose hip seed oil. Shown and swatched below in Matte Beige, Pastel Petal, Au Naturelle, Really Rose & Evening Rose.
And lastly, a little shimmer can add radiance to any look. As you may know however, shimmery, shiny eyelids aren't really my thing but if you do enjoy that look, then you'll love Pixi's Liquid Fairy Lights. The liquid eyeshadows come in five oh-so-pretty, long-wearing shades that deliver light-reflecting colour pigments to the skin around your eyes. The shadows (shown and swatched below) can be used on their own or as a topper to any shadow for extra glam. Available in Crystalline, SunRay, RoseGold, BareBrilliance and PassionLight.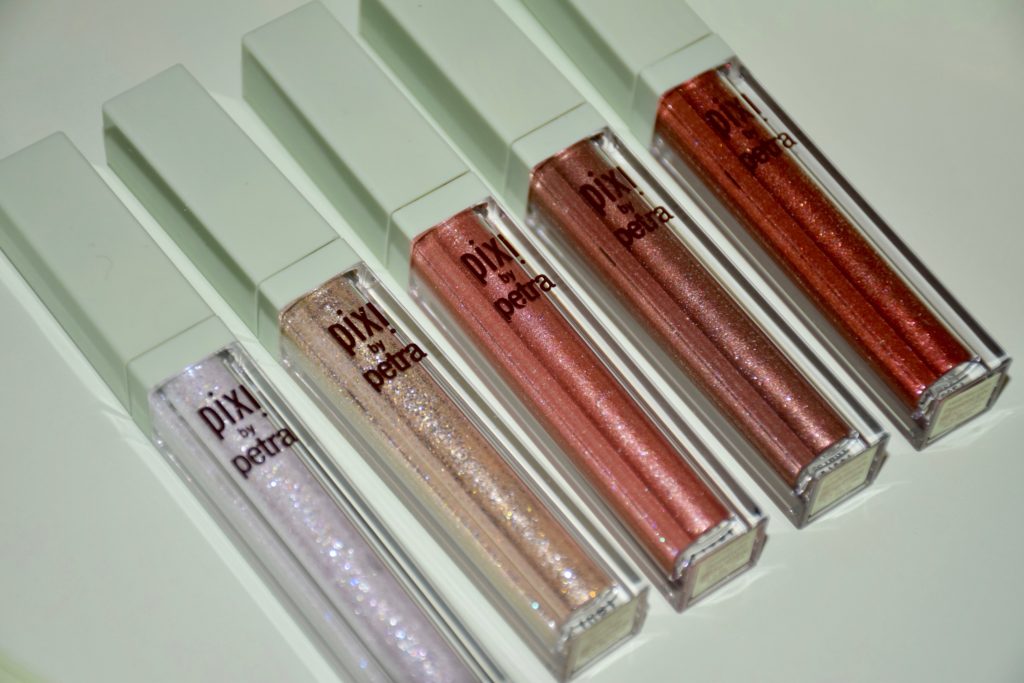 Pixi's Liquid Fairy Lights doe-foot applicator below for reference.
Disclaimer. I received many of these items for review consideration but have not been compensated to provide my opinion – which as always remains honest and unbiased.