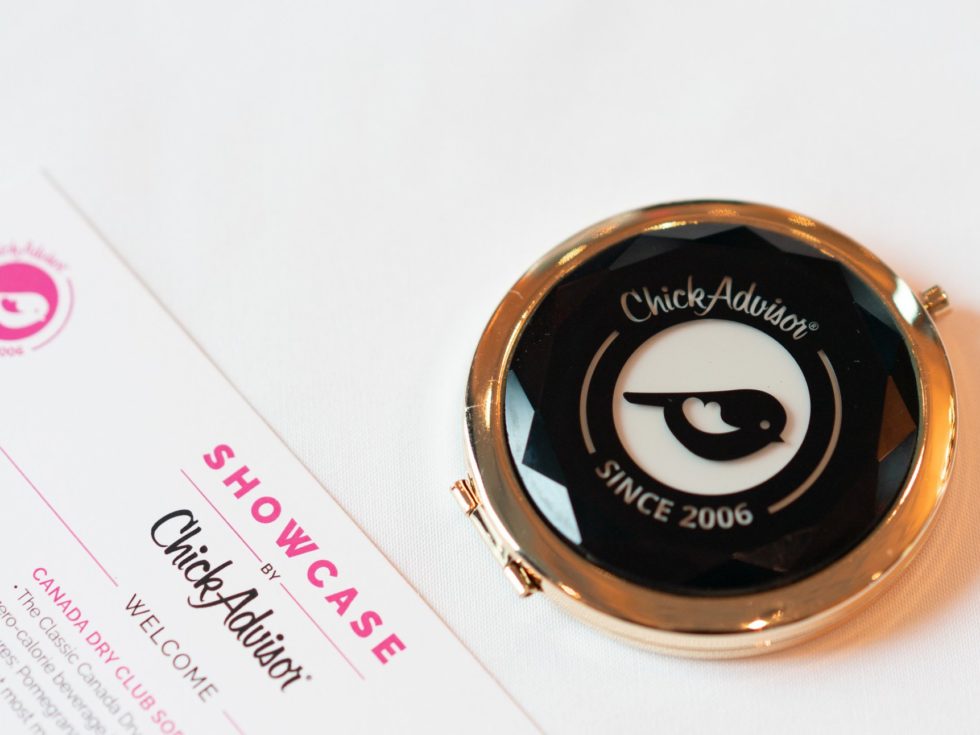 A few weekends ago, I attended the ChickAdvisor Showcase in Toronto. ChickAdvisor, for those of you who don't know is a product review site where you can apply to try products out for free. To participate in their Product Review Club, members must first register for a free account, then independently review 5 products on their own before getting notified about upcoming influencer programs. The annual Showcase is a live event where influencers, Youtubers, bloggers and beauty lovers from all around the city get together to participate in a review session in real time. There is a ticket price to attend however the value of the products that you take home and the food make it more than worthwhile. This year, reviewers at the live event tested out and took home everything shown below (a $300 value!) while members with pre-mailed "at-home kits" reviewed a smaller selection of the same products. It was a really great afternoon!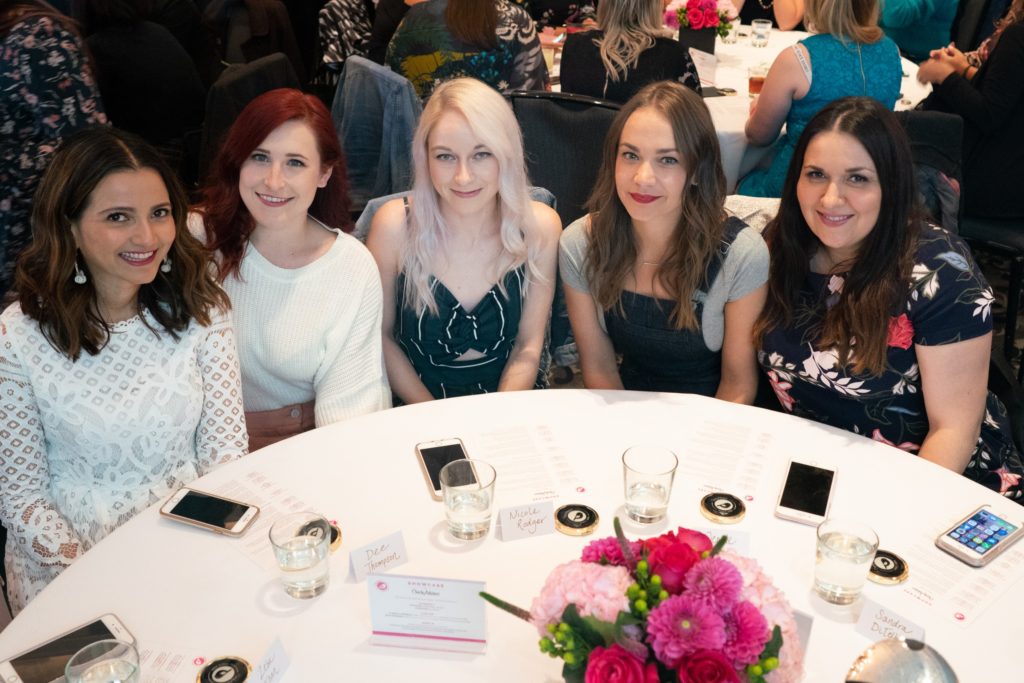 Zeba, Dee, Nicole, Jenelle, & Moi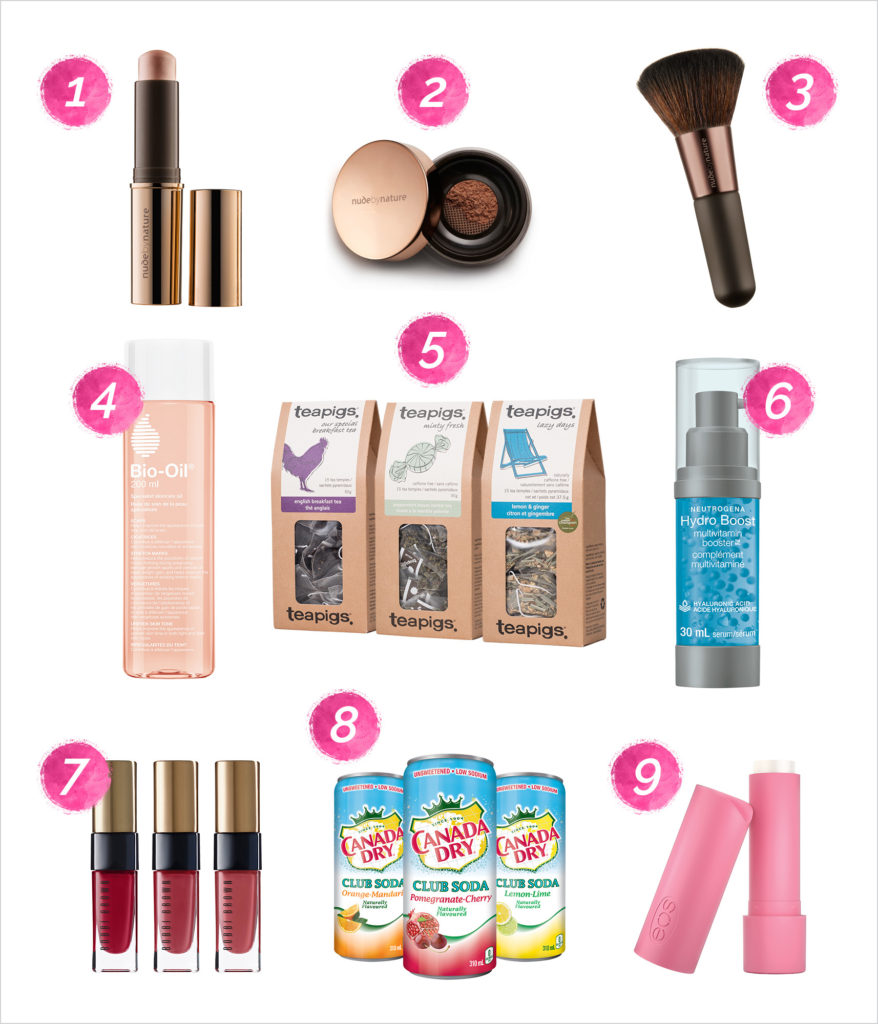 After a nice lunch and some afternoon tea, the testing portion of the Showcase began with three products from mineral makeup brand Nude by Nature.  Nude by Nature launched in Canada back in April of this year. Ever since then, I've been experimenting with some of their products but the ChickAdvisor Showcase introduced me to a few new ones! I've really been liking their Flawless Brush to apply pressed or loose powder. It has tightly-packed, dense bristles that deliver just the right amount of product to the face. Unfortunately, the Natural Glow Loose Bronzer looked muddy on my skin tone and was too pigmented for my liking but it did appear to have a decent formulation. The Touch of Glow Highlight Stick on the other hand was absolutely delightful!
I was so excited to see Bio Oil at the Showcase. It's the only product that I've been using on my surgery scar since 2013 and it has dramatically improved its texture and appearance. Bio Oil also claims to improve the appearance of stretch marks, dehydrated skin and uneven skin. Anyone else try it?
We also tried a few different drinks at the event. Canada Dry introduced three new flavours of their zero-calorie Club Soda (my favourite was Pomegranate-Cherry) and it was also the first time I had ever tried teapig's English Breakfast Tea. I've seen the brand teapig at Shoppers Drug Mart before but never picked it up. I can't wait to give their Lemon & Ginger tea a try!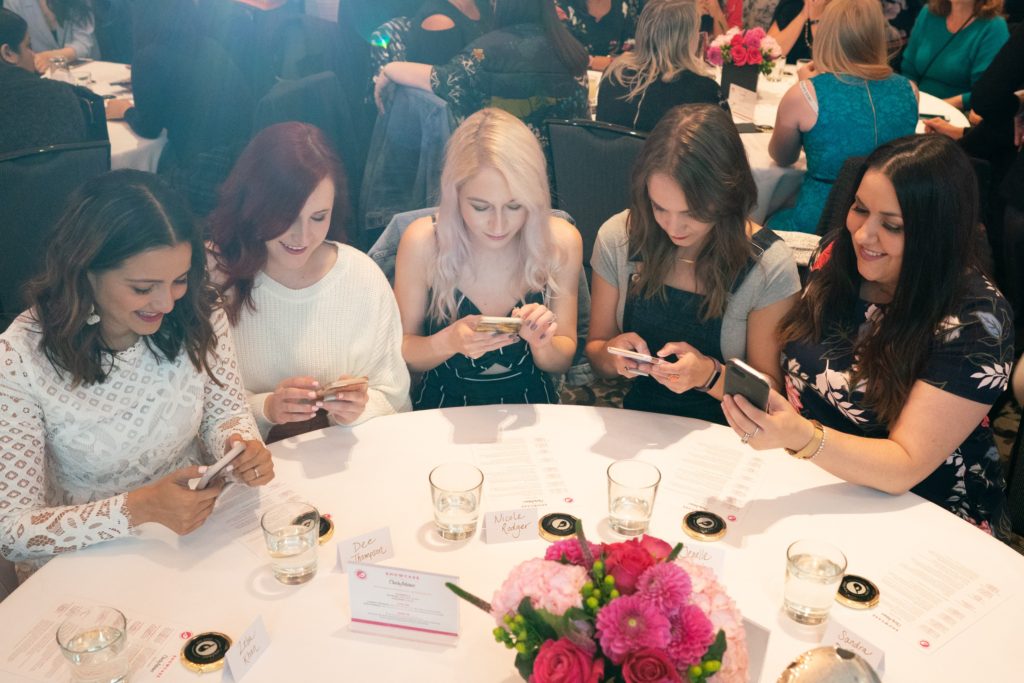 I may not have a sweet tooth but skincare is like candy to me. Neutrogena's Hydro Boost MultiVitamin Booster contains Hyaluronic Acid and a MultiVitamin Complex serum which claims to instantly quench skin and improve skin's moisture barrier. I may actually do a full review of this product in the coming months, so stay tuned!
Next up was Bobbi Brown's Luxe Liquid Lip High Shine liquid lipsticks. The formula of these were very plumping and hydrating. Oddly enough however, the same shade looked completely different on all of us. Regardless, the liquid lipstick was easy to apply, delivered high shine and lasted 6-8 hours.
And finally, the eos Organic Smooth Stick Lip Balm in Strawberry Sorbet. This product REALLY surprised me. I've always steered clear of eos balms (except for the domes with the swirl packaging) because they have been so drying on my lips. This antioxidant-rich lip balm has totally converted me. Great job eos!
GIVEAWAY TIME!!
My friends at ChickAdvisor and I would like to gift one lucky reader an assortment of the products mentioned above! I don't know exactly what will be included in the prize pack but I would imagine it be valued at approximately $200. The winner will receive some or all of the items reviewed above. Pretty amazing right? To enter, simply follow me on Instagram and fill out the form below to earn yourself extra entries. Good luck!