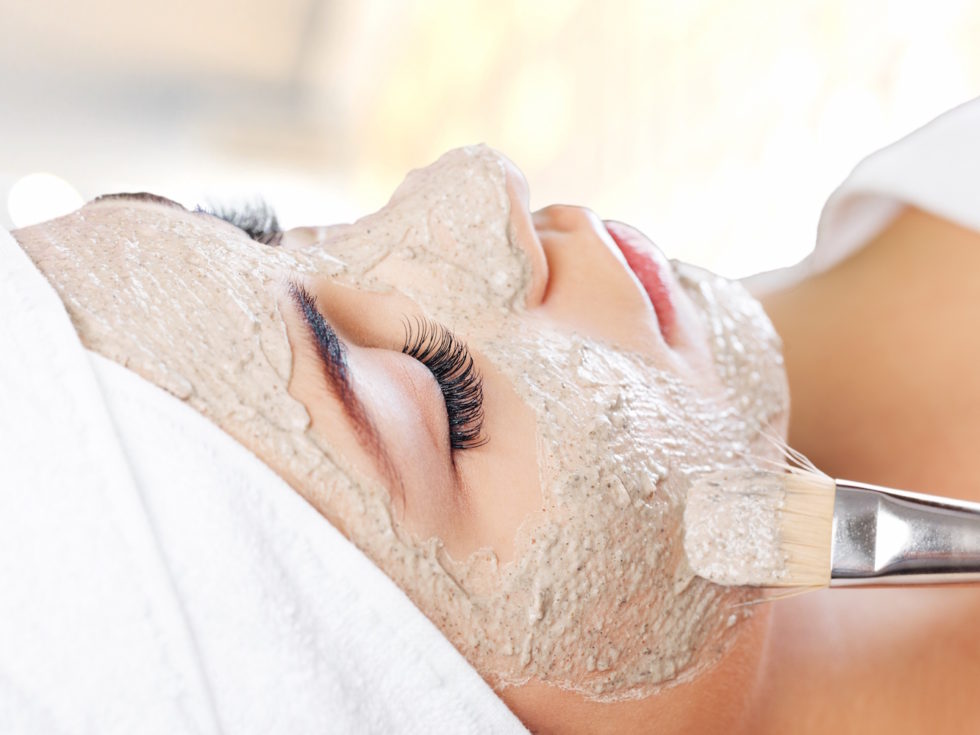 Last month I launched a skincare series to showcase some of the best products I've come across to hydrate and protect Winter-parched skin. My first post, linked here focused specifically on cleansers, toners and facial mists. Make sure to check it out if you are looking to change up your cleansing routine, or need some extra moisture throughout the day! Today I'll be highlighting some pretty amazing masks and moisturizers that I've come to really love in recent months.
Face masks can give dull, dry skin an almost immediate burst of hydration. In most cases 15-20 minutes is all you need to replenish, invigorate or soothe skin but if your skin is severely dry or dehydrated then an overnight treatment is a better option. Here are a few must-try masks including some regular, overnight and sheet masks.
My Clarins Re-Charge Relaxing Night Mask ($29 CAD/50ml) is a really nice cream-based mask for all skin types that you apply before bed. It claims to refresh, replenish, plump and "recharge" skin while you sleep. While I don't exactly know what's happening to my skin on a cellular level while asleep, I do know that my skin feels hydrated and looks soft and supple when I wake up in the morning. And because of this, Re-Charge gets my first vote.
Another amazing overnight mask is the Water Sleeping Mask ($33 CAD/70ml) by Laneige. I've raved about their Lip Mask before and this product is also up there for me. The moisture-recharging gel is formulated with highly concentrated Hydro Ionized Mineral Water to target dehydrated skin overnight. Orange flower, rose and sandalwood, relaxes and comforts while apricot and evening primrose extracts brighten and purify fatigued skin, revealing more radiant, less tired-looking skin in the morning.
Laline's Thermal Mask ($40 CAD) is a luxurious mask that heats upon contact with the skin. This mask is technically a cleansing treatment (rather than a moisturizing mask) and works to unclog pores and thoroughly clean the skin.
I've made no secret about my love for Aveeno's Positively Radiant range and this year they've created another game changer. Aveeno's MaxGlow No-Mess Sleep Mask ($32 CAD) intensely hydrates skin overnight for a more radiant, dewy complexion. The formula (soy & kiwi complex) is also easy to apply because of its built-in paddle applicator. My only tip… a little of this product does go a long way. So spread thinly to avoid product pooling and wake up looking refreshed!
I've also been loving the First Aid Transforming Peel-Off Mask ($34 CAD/50ml) by belif. It's formulated with lemon balm and white willow bark to remove skin debris while tightening pores and skin. After keeping this mask on for 15 minutes, add water to transform the dried mask into a thin layer of gel, ready for peeling!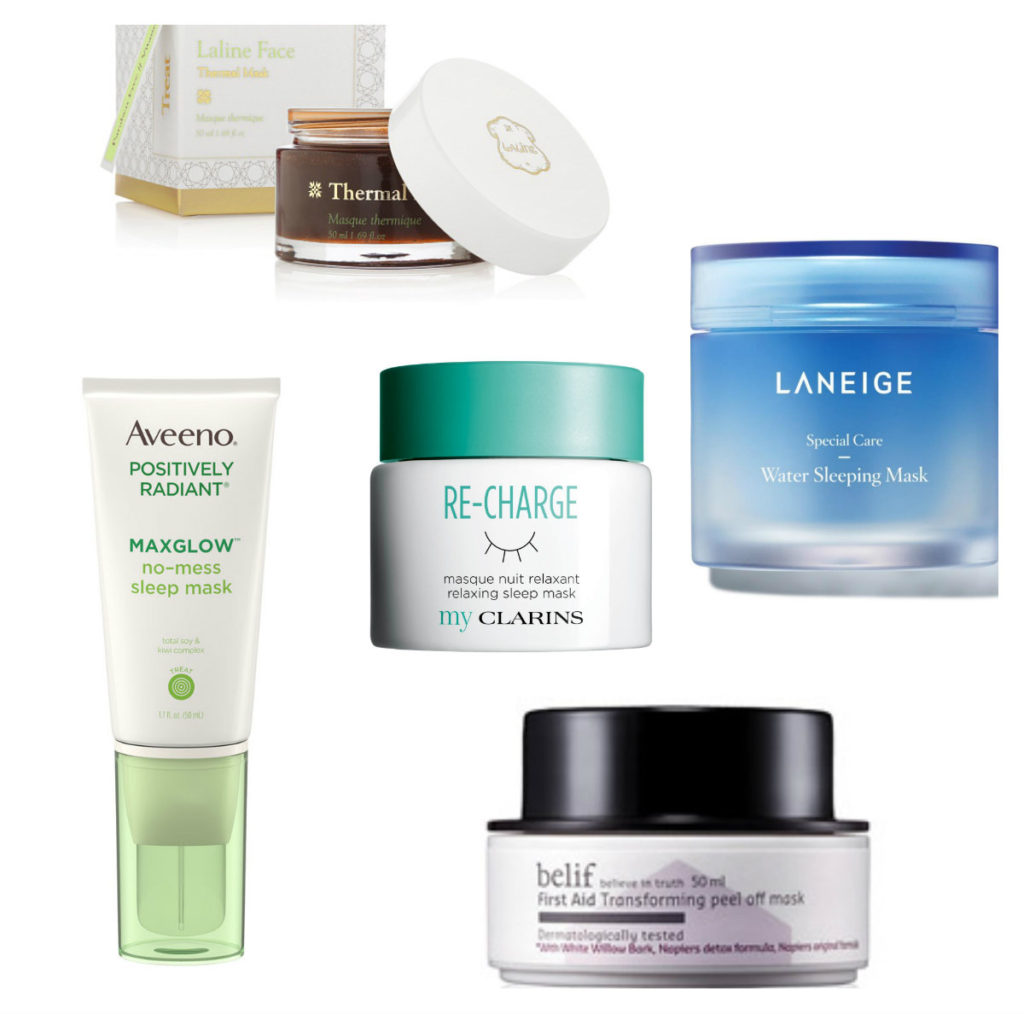 "One time use" masks are a great way to pamper yourself, while targeting specific skin concerns. They are usually infused with an impressive cocktail of hydrating ingredients and are fast and easy to use! Here are a few of my personal favourites:
Burt's Bees Purifying, Detoxifying & Hydrating Sheet Masks
Neutrogena Pink Grapefruit Peel-Off & Clay Masks

(great for acne-prone skin!)

e.l.f Moisturizing, Brightening & Primer Masks
Garnier Moisture Bomb

(all of them!)

& Super Purifying Charcoal Masks
Maskeraide's Beaut Rest'ore & Detox Diva Sheet Masks
Pixi Beauty Glow Glycolic Boost
Masque Bar Rose Gold Foil

Sheet Mask

7th Heaven Charcoal Detox Bubble Mask

(only $5!)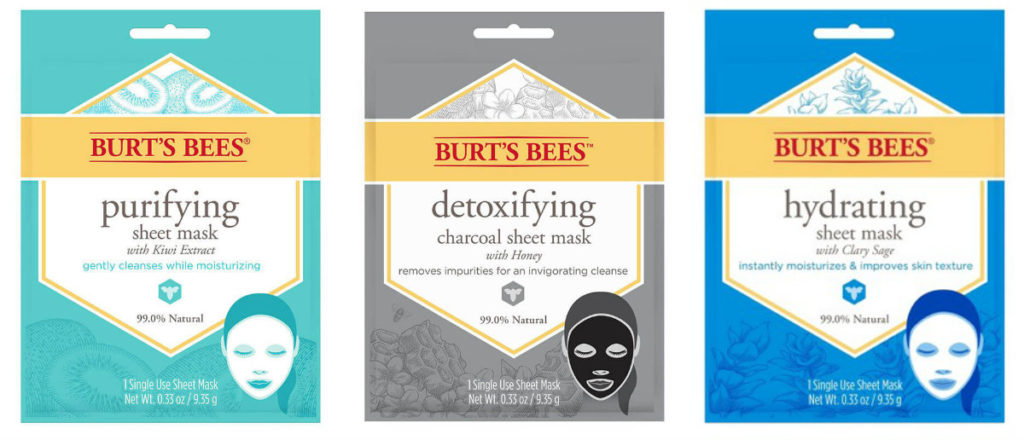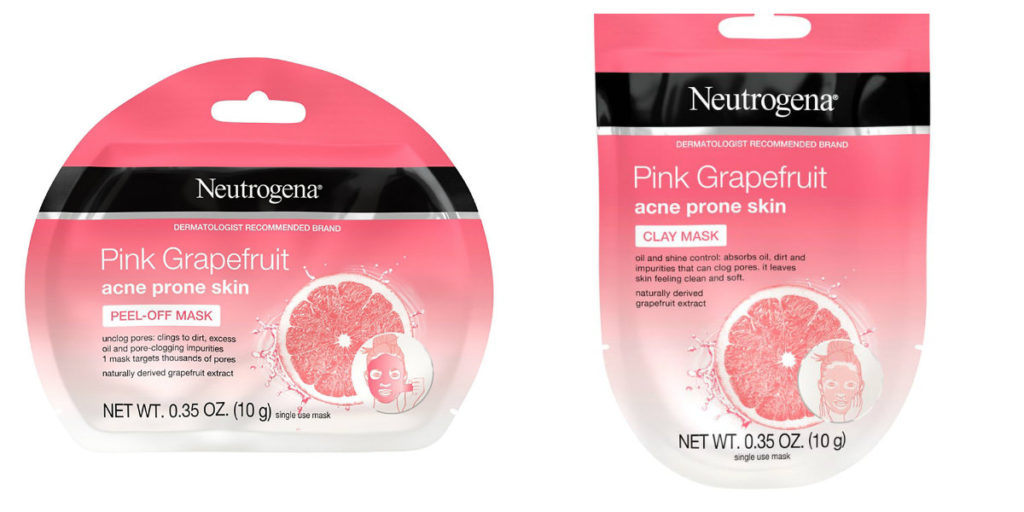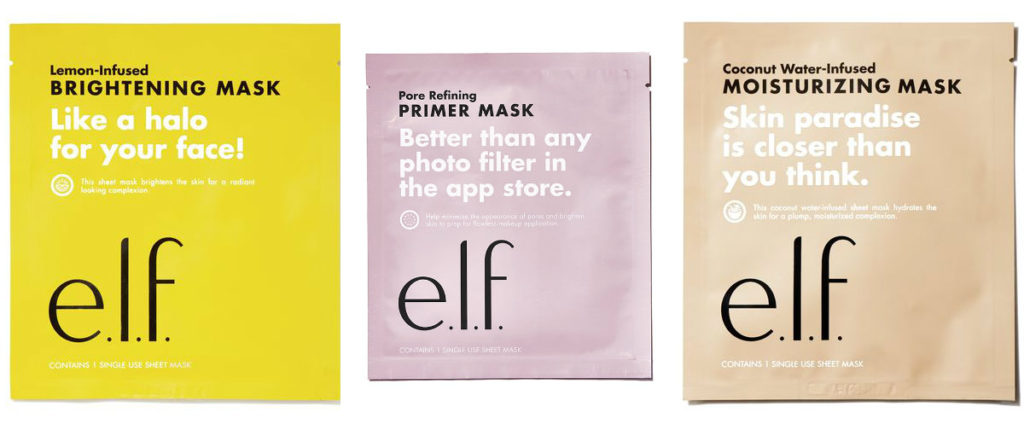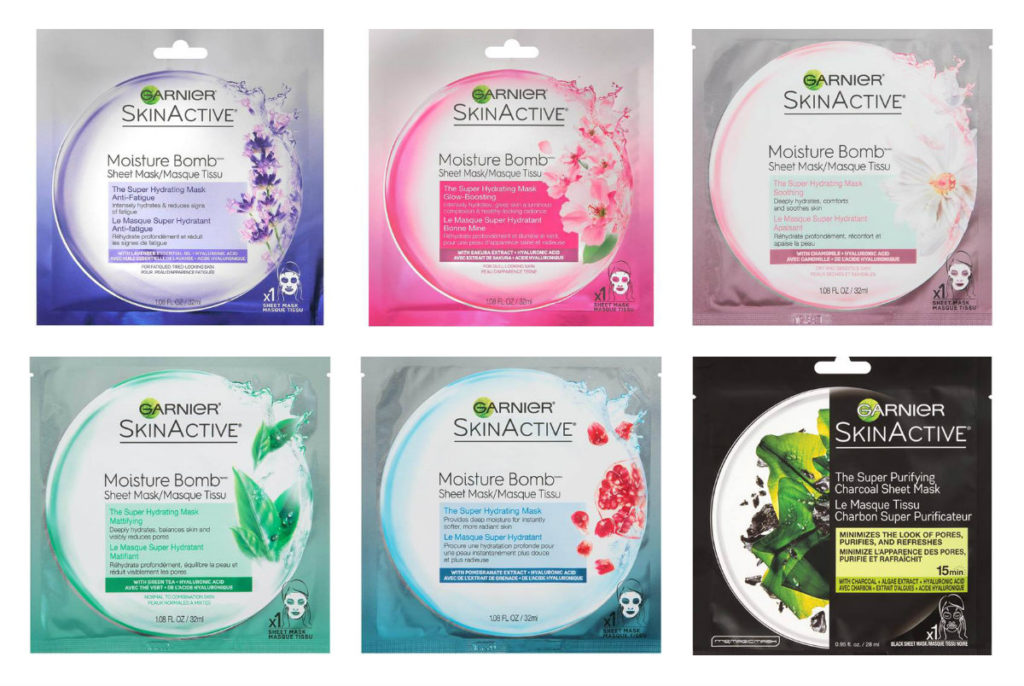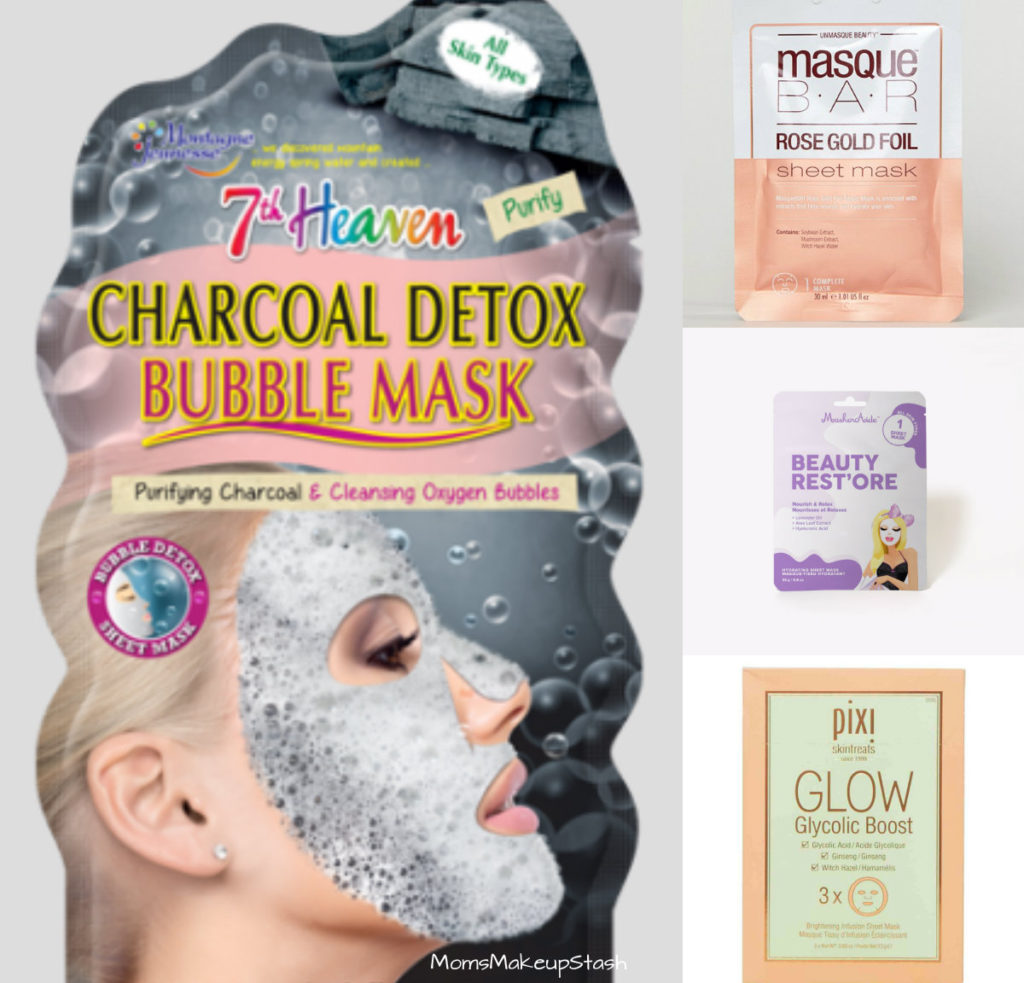 I suffer from some pretty awful seasonal allergies and rely on antihistamines to get through the day. I recently discovered the Pixi DetoxifEYE ($34/60 patches) eye patches and they've been helping to soothe my tired looking, irritated eyes and reduce any puffiness. The patches are so refreshing and include a host of beneficial ingredients like Cucumber Hyaluronic Acid and Caffeine!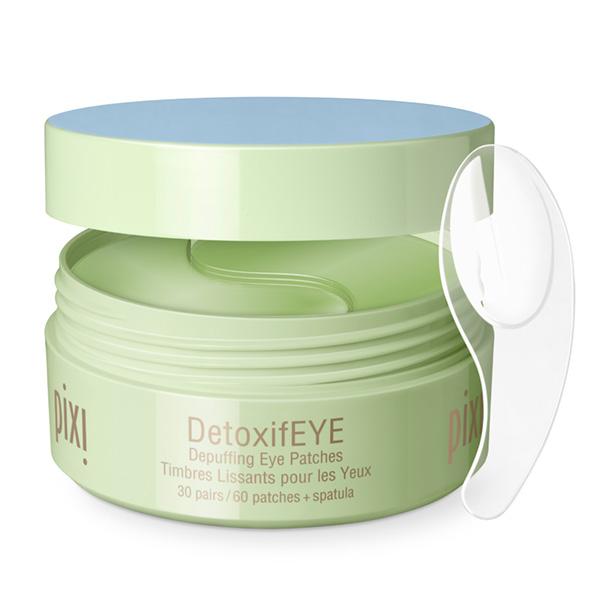 While masks are truly wonderful, they are not exactly a daily necessity. Moisturizer on the hand is an important part of any daily skin care routine. Moisturizers usually contain emollients, humectants and water to prevent/treat dry skin and improve skin tone and texture. Finding one that works for you really just comes down to your skin type. For example, water-based moisturizers are good for normal skin while moisturizers that contain soothing ingredients like aloe but are void of any irritants are usually best for sensitive skin. Mature skin benefits most from an oil-based moisturizer that contains anti-oxidants or alpha hydroxy acids to hold in moisture and combat wrinkles. Let's take a look at some standouts:
L'Oreal Paris Revitalift Cicacream ($25 CAD/50 ml) soothes and strengthens damaged skin and is exactly what your skin needs after a long, cold Winter! The formula contains Centella Asiatica which works to reduce the appearance of wrinkles and repair skins moisture barrier. I find it deeply hydrating! 
Look inside any makeup artists' train case and you'll most likely find a tube of  Embryolisse Lait-Crème Concentré ($39 CAD/75 ml). Used by many beauty insiders, this multipurpose moisturizing cream can be used as a makeup removing cleanser, a daily moisturizer, a beauty mask or even beneath makeup as a primer! This comforting lotion is so soothing and leaves your skin feeling plumped and hydrated. 
Looking for that lit-from-within glow? Aveeno's Positively Radiant MaxGlow Infusion Drops ($32 CAD/40 ml) were designed to enhance natural radiance and improve skin tone and texture. The moisture-rich soy and kiwi complex gives skin a 48-hour boost. Use on its own or combined with your favourite moisturizer.
Did you know that we start to lose Collagen and Hyaluronic Acid by the age of 21 and that at 40, we lose an average of 1% each year? Vichy's new LiftActiv Collagen Specialist ($60 CAD/50 ml) intensifies the production of our skins self-made collagen, providing "100% anti-age correction". 
A really affordable moisture contender is the Hello Hydration Face Cream ($12 USD/50 ml) by e.l.f. It's full of skin-loving ingredients like Squalane, Hyaluronic Acid, Vitamin B5 and more, proving that good ingredients don't have to break the bank. I love how lightweight this product is and how well it locks in moisture and brightens my skin. 
philosophy's new Renewed Hope in a Jar Renewing Dew Concentrate ($56 CAD/30 ml) is a water-based formula for all skin types that provides smoother skin, intense hydration and improves the overall appearance of texture, fine lines, wrinkles and radiance over time. 
Ohemgee! Where has Tatcha been all of my life? The Dewy Skin Cream ($84 CAD/50 ml) is an anti-oxidant packed, Japanese God sent that plumps skin and produces a dewy, healthy glow. This rich cream would be especially great for anyone with dull, uneven skin lacking in firmness and elasticity. 
Another new-to-me brand I've really been enjoying lately is skinfix. I just started using their Barrier+ Lipid-Boost Jelly ($67 CAD/30 ml pictured) and Redness Recovery Antioxidant Redness Treatment recently and so far I have nothing but great things to say. Now available at Sephora! 
Any lastly, Nivea launched their Urban Skin Defence range and it totally deserves a mention here. The +48h Moisture Boost Day Moisturizer is great for all skin types, it's super affordable and gives your skin a moisture boost while protecting it from environmental aggressors that cause dry skin
What masks and moisturizers are you currently using and loving? 🙂