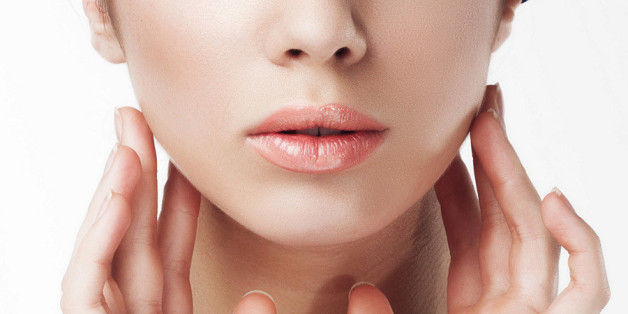 Cleansing waters have taken the beauty world by storm (more on my holy grail product here) and if you haven't tried them to remove your makeup then you are totally missing out! Contrary to what you may think however, Micellar Cleansing Waters are actually made up of "micelles", which are tiny balls of cleansing oil molecules that have been suspended in water. The non-foaming cleansing option is a light & effective way of removing makeup without having to rinse your face with water. And once you try it, you'll never go to bed wearing makeup again. 
Wondering how they work? Micelles trap impurities like dirt, oil and makeup and naturally lift them away without any scrubbing. The small molecules grab onto dirt like a magnet and quickly work to dissolve it without drying out the skin. I found the following 2 images on Garnier's website and I thought they'd help illustrate the science behind Micellar water. The first photo is of traditional cleansers. You can see that the cleansing molecules are working alone to break down dirt. With this method, you really need to scrub your face to get it clean. In the 2nd photo, you'll notice that the micelle molecules are all clustering together to lift away dirt and makeup. Teamwork for the win!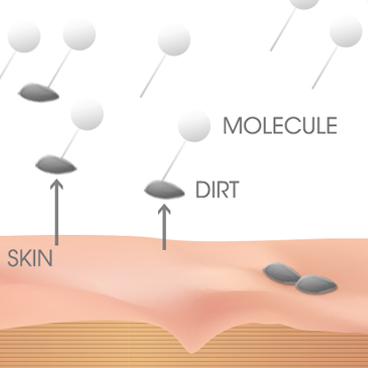 Image property of Garnier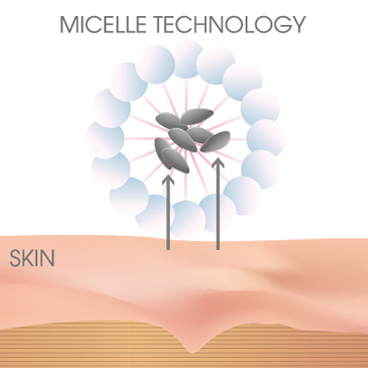 Image property of Garnier 
While Micellar Waters do not provide a deep & thorough enough clean to remove waterproof or heavy glitter makeup, the gentle, single-step cleansing solution has been a beauty necessity in my household since 2010. Here's why I love using Micellar Cleansing Waters:
My skin looks & feels fresh, hydrated and clean

Micellar waters leave behind zero residue

There is no rinsing required

They don't dry my skin out 

Any redness I have on my face is minimized 

They soothe any irritation/inflammation on the surface of my skin

Micellar water works wonders on dry, dehydrated &/or sensitive skin 
Looking for product recommendations? You can't go wrong with any of the cleansers below.
Garnier SkinActive Micellar Cleansing Water ($11 CAD/400 ml)
Garnier's All-in-1 Cleansing Water captures and lifts away dirt, oil and makeup like a magnet to reveal perfectly clean, hydrated and refreshed skin. Such a great value and its readily available!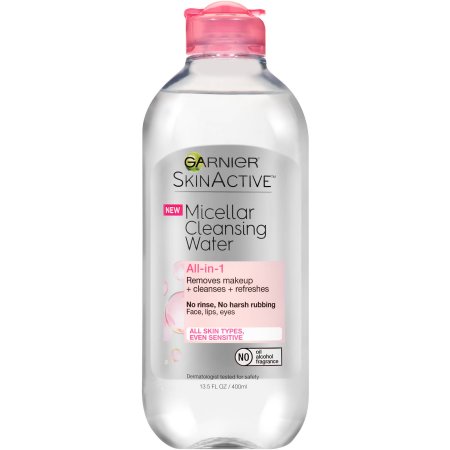 Marcelle 3-in-1 Micellar Solution ($16 CAD/300 ml)
This soothing formula is enriched with aloe and cucumber extracts that gently cleanse and soothe the skin. Marcelle's rinse-free formula micro-emulsifies without irritating even the driest and most sensitive skin types.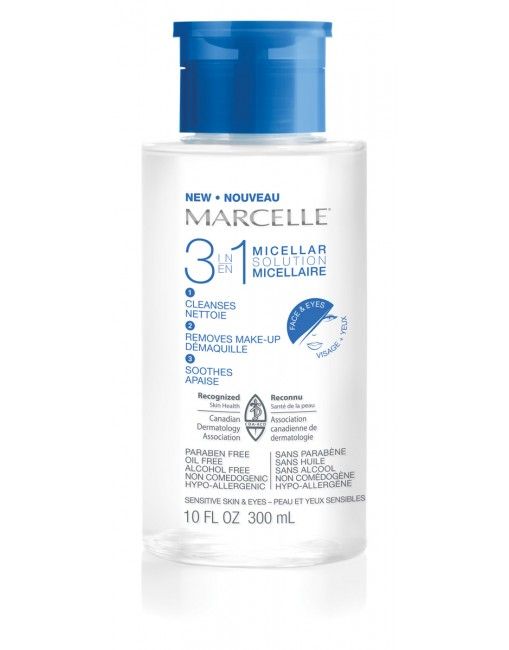 Simple Cleansing Micellar Water ($10 CAD/198 ml)
Simple's Cleansing Micellar Water lifts makeup and impurities easily and instantly boosts skin's hydration by 90%. It's extra kind to sensitive skin and its a bargain too! Infused with a blend of multi-vitamins, skin-loving ingredients and gentle cleansers. 
Bioderma Micelle Solution Hydrabio h2O (Dehydrated Skin) ($25 CAD/250 ml)
The brand that got me hooked!! This micellar water by Bioderma stimulates the skin's cellular capacities and re-activates its natural hydration process. Available in 3 varieties: Sensibio (sensitive), Sebium (oily/blemished) and now Hydrabio (dehydrated).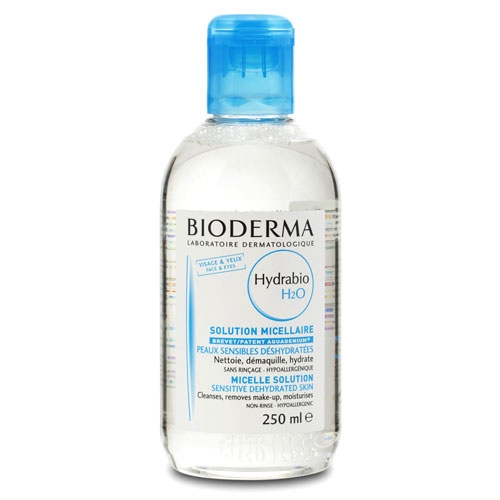 Vichy Pureté Thermale Beautifying Cleansing Micellar Oil ($20 CAD/125 ml)
Technically, this micellar is an oil and DOES require that you rinse it off however I chose to include it because its pretty awesome! Enriched with Vitamin E and camellia oil, it provides a luxurious and sensorial cleansing experience. Your skin will be super clean and feel more hydrated!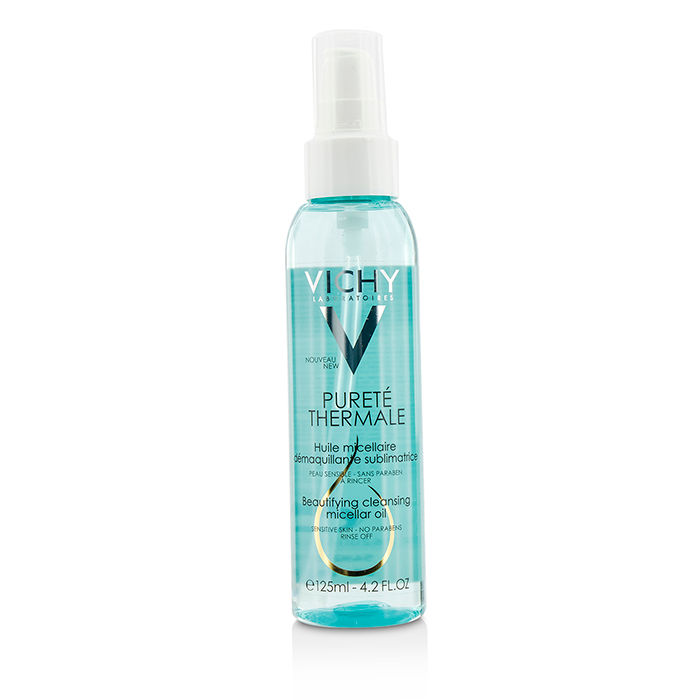 Avène Micellar Lotion ($24 CAD/400 ml)
Another long-time favourite of mine! Avène's 3-in-1 no rinse cleanser, toner and make-up remover in one releases cleansing agents upon contact and leaves skin feeling soft and moisturized.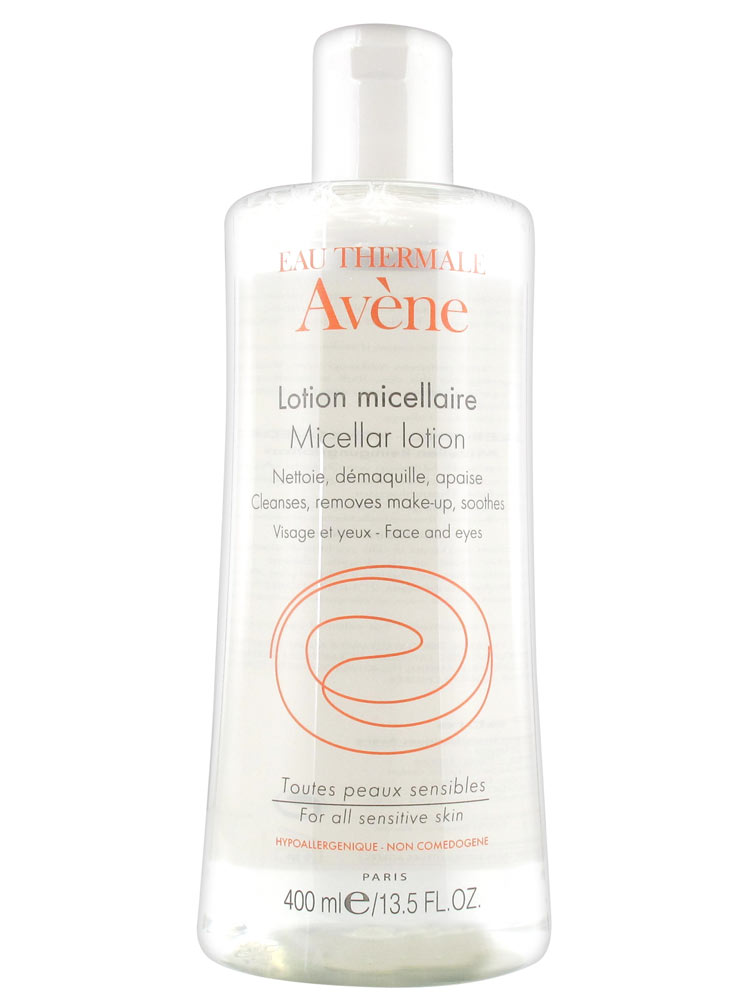 La Roche-Posay Micellar Water Sensitive Skin ($30 CAD/400 ml)
 This mild formula was made for sensitive skin and contact-lens wearers. It soothes skin and leaves it beautifully clean, hydrated and refreshed.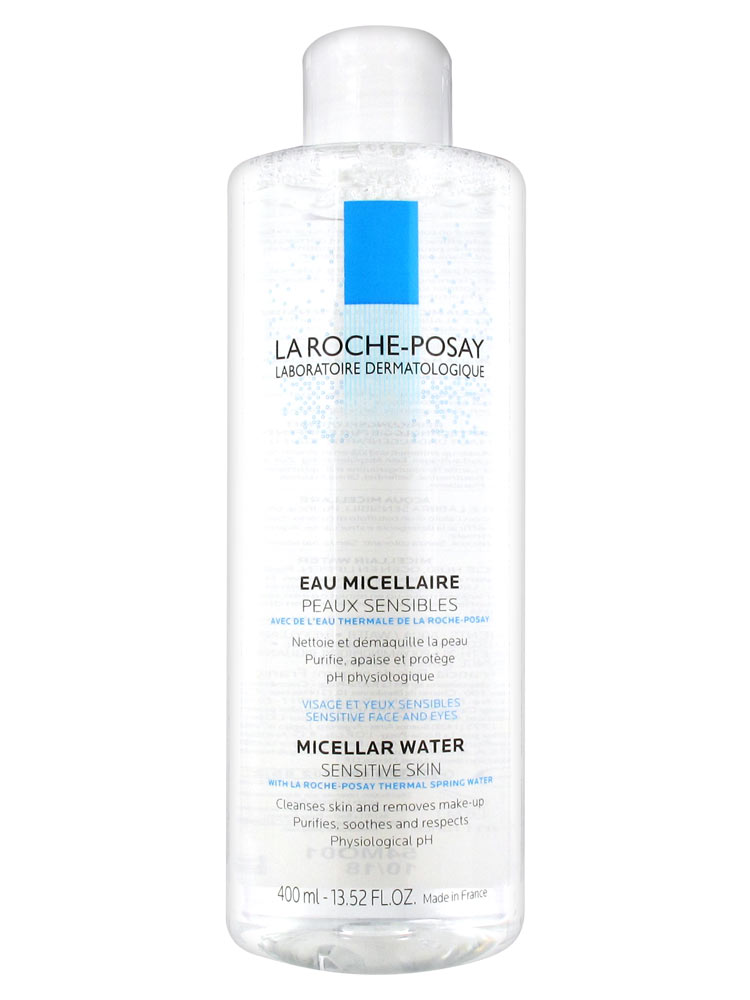 Nivea Sensitive 3-in-1 Micellar Cleansing Water ($10 CAD/200 ml)
Another great option for sensitive skin! This micellar water by Nivea removes makeup and moisturizes in one cool, refreshing sweep!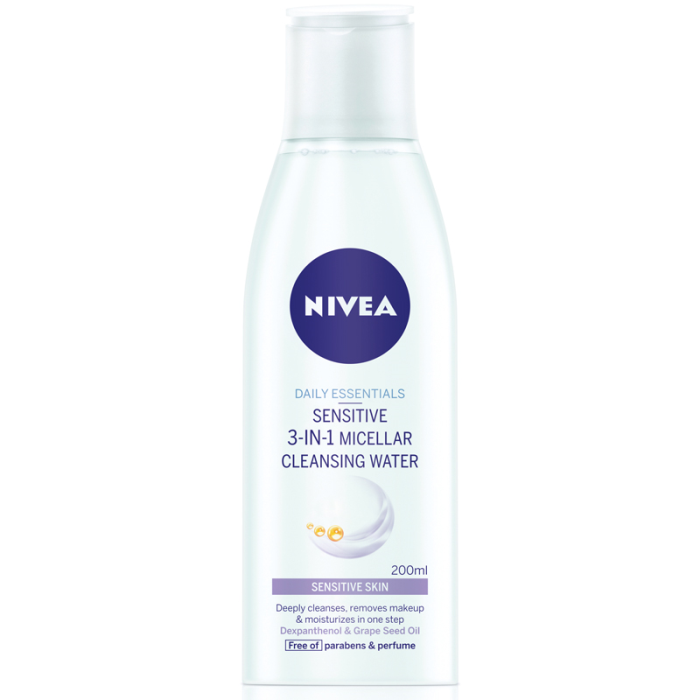 L'Oreal Hydra-Total 5 Micellar Water ($10 CAD/200ml)
L'Oreal's Hydra-Total 5 Micellar Water cleanses, removes makeup, soothes dry skin, softens and hydrates for an ultra-soothing experience. Made with Omega and Ceramide, it nourishes and provides instant relief to dry skin. 

Lancôme Eau Fraîche Douceur Micellar Cleansing Water ($39 CAD/200ml)
Last, but certainly not least and the most luxurious of the bunch, Eau Fraîche Douceur by Lancôme gently liberates the skin from impurities via its micellaire technology. The result is perfect makeup removal and a burst of freshness. A great choice for normal/combination skin!