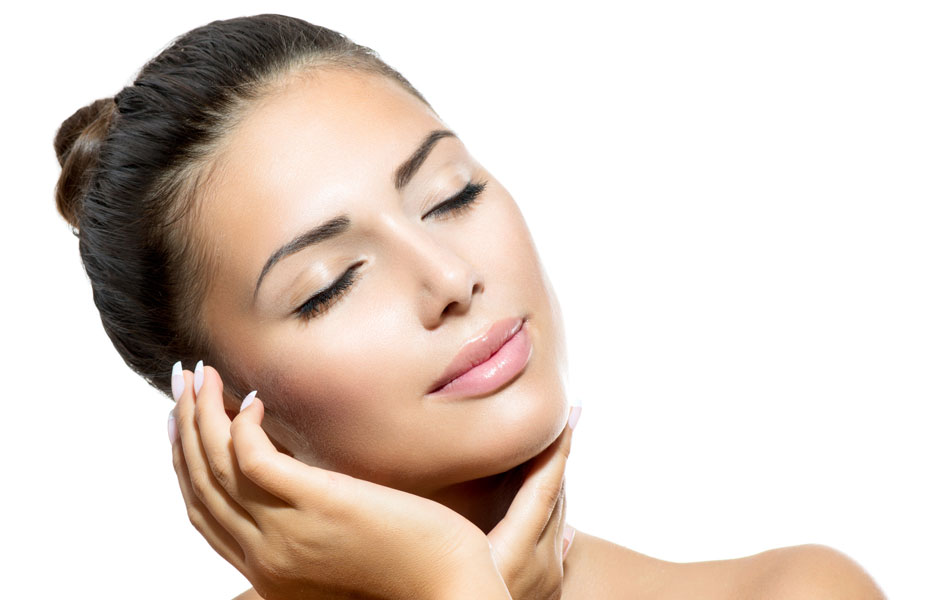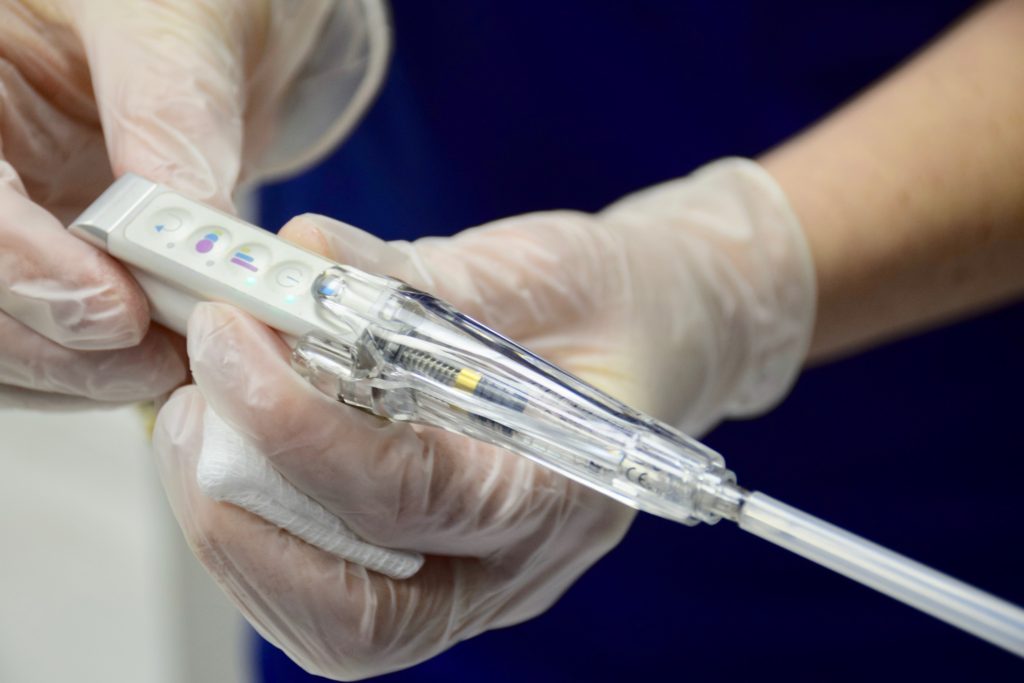 Dr. Taylor started off with the Botox. She began by injecting 15 units of cosmetic Botox (DIN 02243721) into each side of my face – right near the sides of my eyes and where both of her fingertips meet in the picture below. All I felt was a small pinch on each side and instantly my crows feet were no longer visible. I couldn't believe it! To see what they looked like before, scroll down to the "before picture" at the bottom of this post. Botox usually lasts anywhere from 3 to 6 months and is NOT nearly as scary as mainstream media makes it out to be!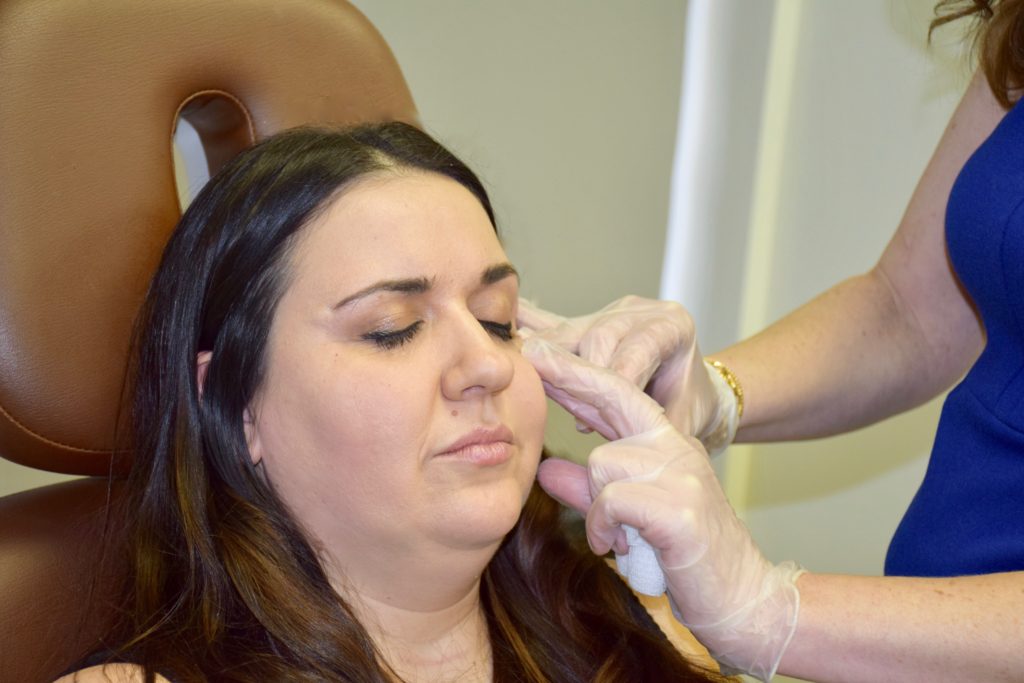 Dr. Taylor then proceeded to apply a numbing cream and ice to my under eye area to prepare it for the dermal fillers. Even though Redensity II also includes Lidocaine hydrochloride (0.3%) to minimize any discomfort experienced during injections, Dr. Taylor wanted to ensure that I was comfortable as the area under the eyes can be ultra sensitive – especially if it has never been treated before. 
Next, Dr. Taylor injected Redensity II under one eye at a time. She explained that while the filler was not going to make the fine lines that I have under my eyes disappear, that I'd see immediate improvement that would further improve over time. This type of filler works like magic to fill out any under eye hollows and eliminate the shadows that cause dark circles. The procedure from start to finish took approximately 30 minutes and required no down time whatsoever. I went to work the next day, although I did have to use concealer to mask the minor swelling and bruising that I experienced. Everyone is different and heals a little differently. I was told that some people don't even bruise at all! Redensity ll results typically last anywhere from 6 to 12 months.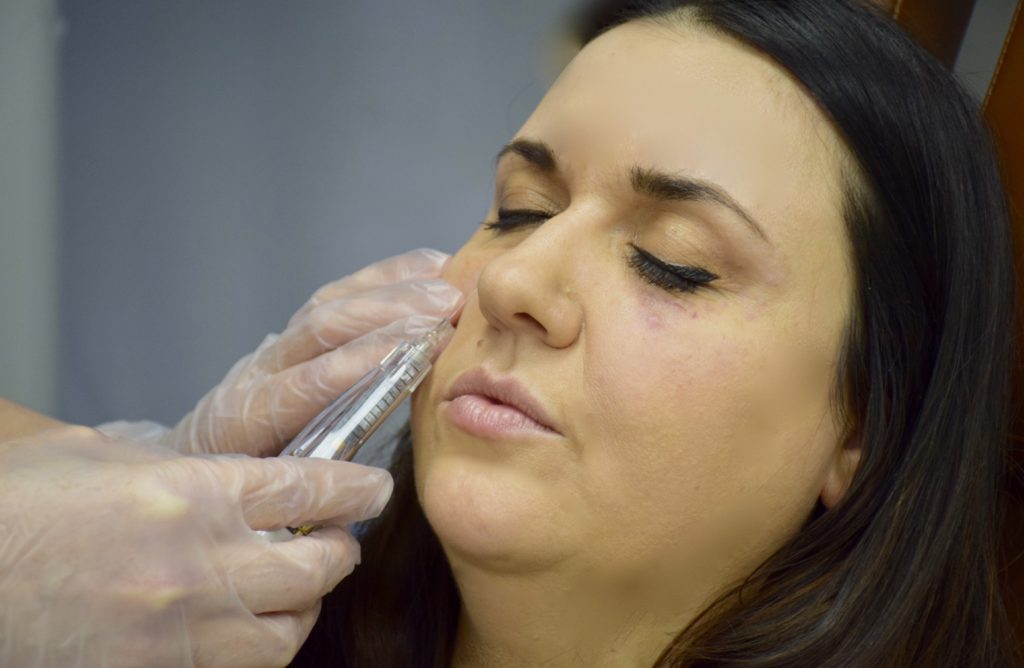 I decided to share my photo diary, journaling the stages of healing over a 2 week period as opposed to just posting before and after photos. The results in the before & after images is pretty apparent but often times, people don't understand that getting to the finish line is a process that takes time. I only shared the first 2 weeks post treatment. The results will continue to improve over time but in some cases, individuals may require a top up for best results. In each of the photos below I am only wearing eye makeup (eyeliner & mascara) as well as either a moisturizer or sunscreen. For reference – I am also not wearing any foundation or concealer.
Day 1

– tiny needle marks are evident; some redness
Day 2

– red & dark blue bruising; minor swelling under the eyes
Day 6-8

– illuminating effect starting to take shape; greyish/green bruising
Day 10-12

– yellow bruising and reduced inflammation; area looks brighter
Day 14

– bruising and swelling is gone and the under eye area looks bright and fresh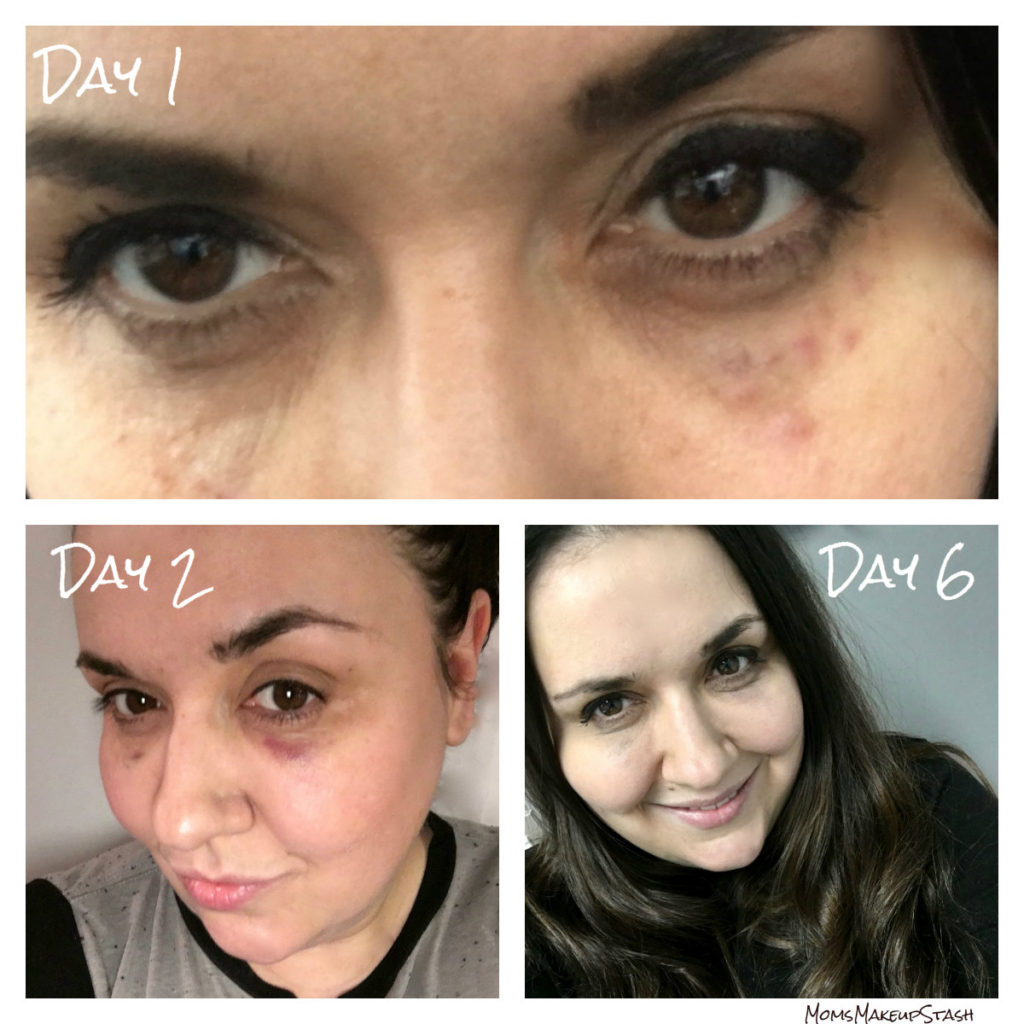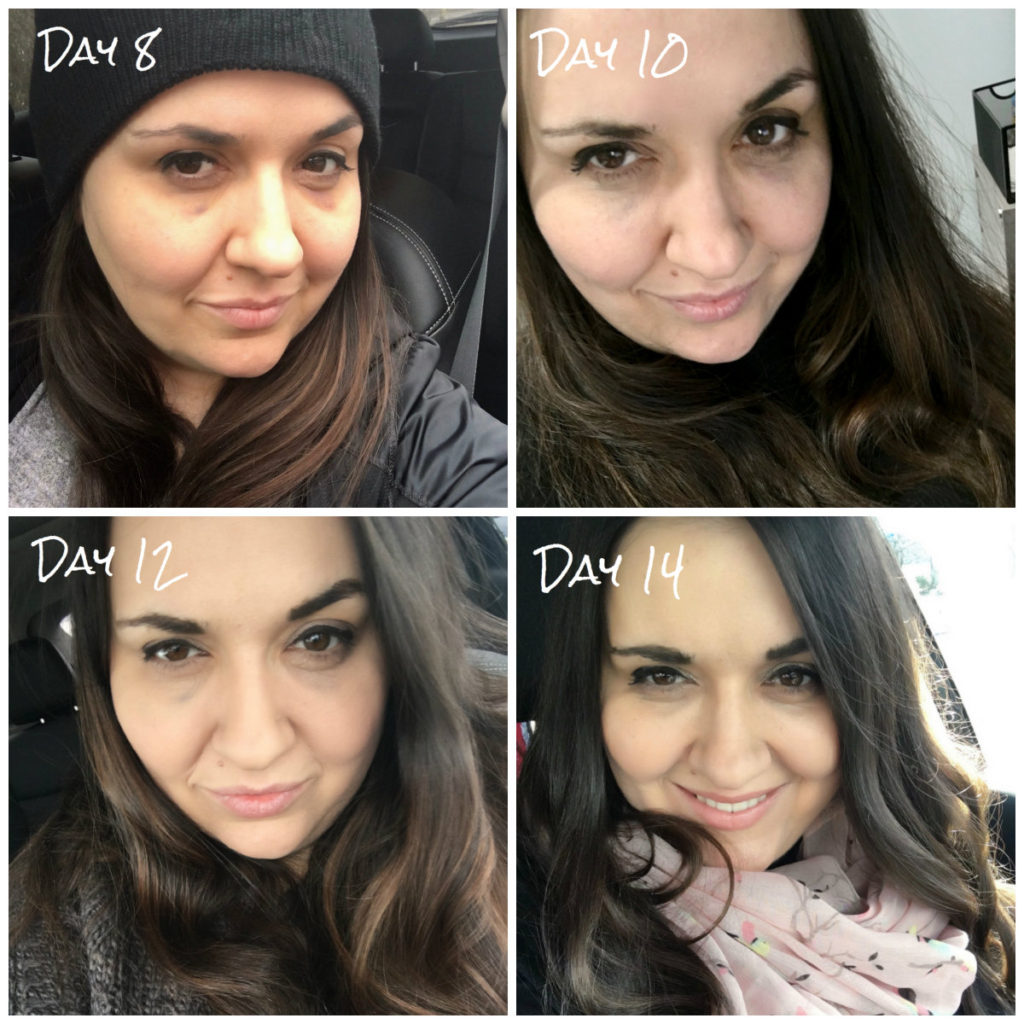 To learn more about this incredible treatment and other non-surgical procedures including laser treatment for acne scars, skin tightening, microdermabrasion, skin peel facials, tattoo removal and cool sculpting – visit Dr. Torgerson's office located at 70 Yorkville Avenue (Suite 31) in Toronto or call 647-343-0207 to book a free consultation with Dr. Cory Torgerson or Dr. Pamela Taylor.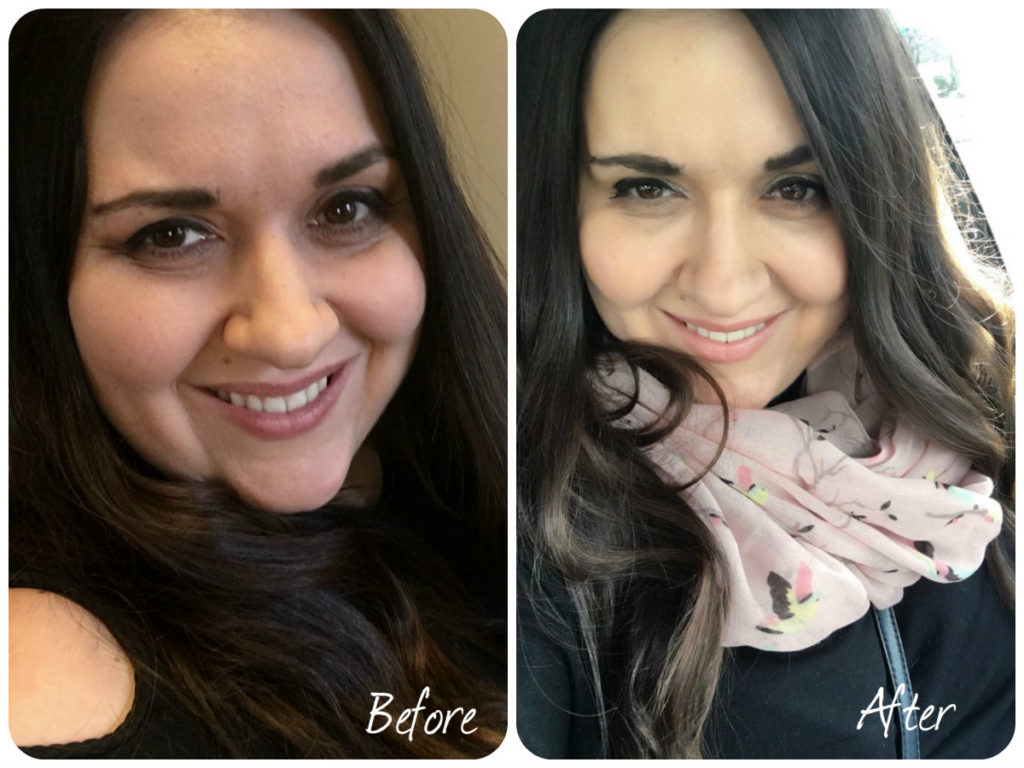 What do you think of the results?
Have you ever experimented with dermal fillers or Botox before?