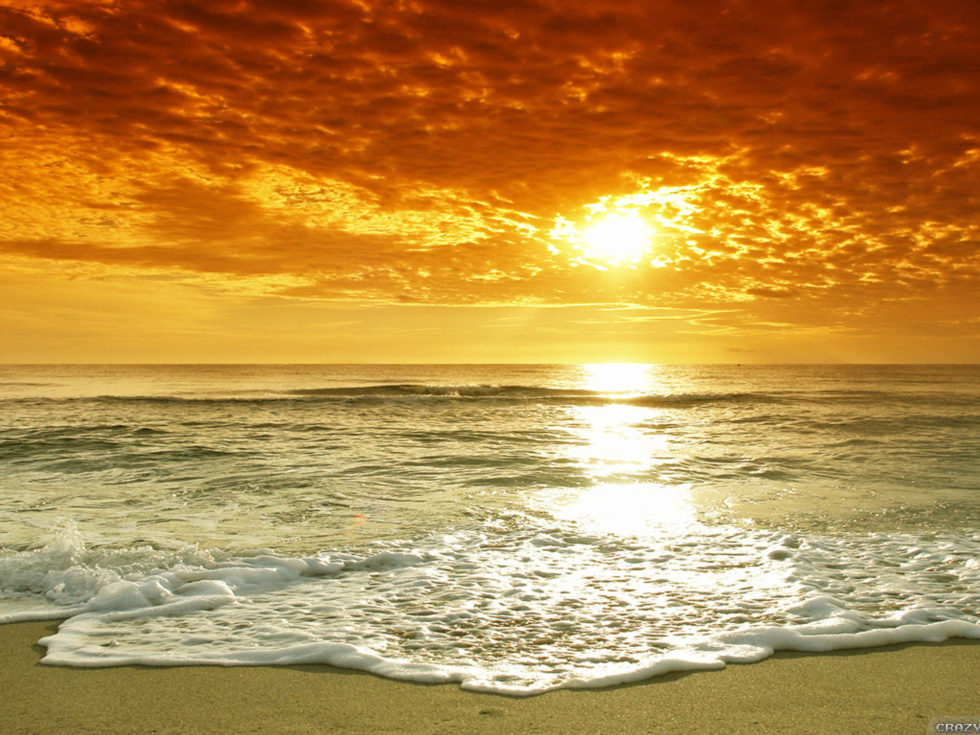 Today is Sun Screen Day and serves as a reminder to protect yourself from the sun all year round! The official day is meant to educate and bring awareness to the importance of using sunscreen. With Summer and cottage/vacation season fast approaching, we can all benefit from up-ing our sunscreen game! 
The sun is its hottest between 11am-2pm so avoiding it during these peak times it crucial, however if you are going to be outdoors then proper sun protection is key. Choosing the right sun screen, staying hydrated and reapplying often is also important. A high SPF defends the skin from damaging ultraviolet rays by forming a protective barrier. A minimum SPF of 15 is recommended but the higher the Sun Protection Factor the better. When used correctly, sunscreen can also help prevent skin cancer and lessen the premature ageing effects that the sun has on our skin.
There are so many sunscreens out there but some of the best and most affordable are right under our noses at the drugstore! We've chosen our top 6 for 2017 below. Make sure to let us know in the comments below which is your favourite! 
Coppertone Clearly Sheer Spray SPF 50 ($14.99 CAD)
This delightfully scented Coppertone range delivers trusted broad spectrum protection and a lightweight formula that is great for sensitive or temperamental skin. It dries to a matte finish, doesn't cause breakouts (clinically tested on acne prone skin), is breathable and very moisturizing on the skin! The Clearly Sheer formula is also water-resistant!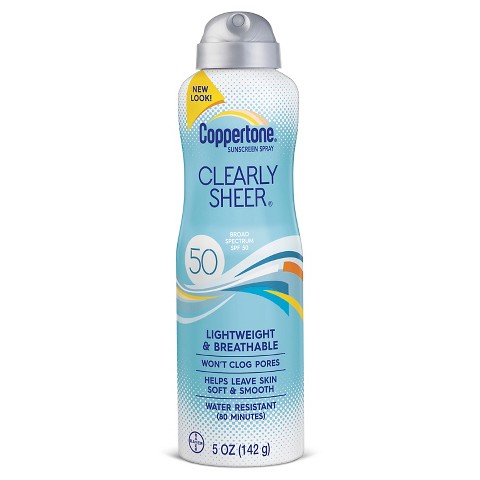 Sunbum SPF 50 Moisturizing Sunscreen Lotion ($17.99 CAD)
Sunbum products are ALL amazing and they smell like Summer (we're addicted!), but we especially love this lightweight, moisturizing lotion that protects the skin from harmful UVA/UVB rays while enriching skin with Vitamin E – an antioxidant that helps to neutralize free radicals (the main cause of premature skin aging!) This formula is also vegan/gluten-free!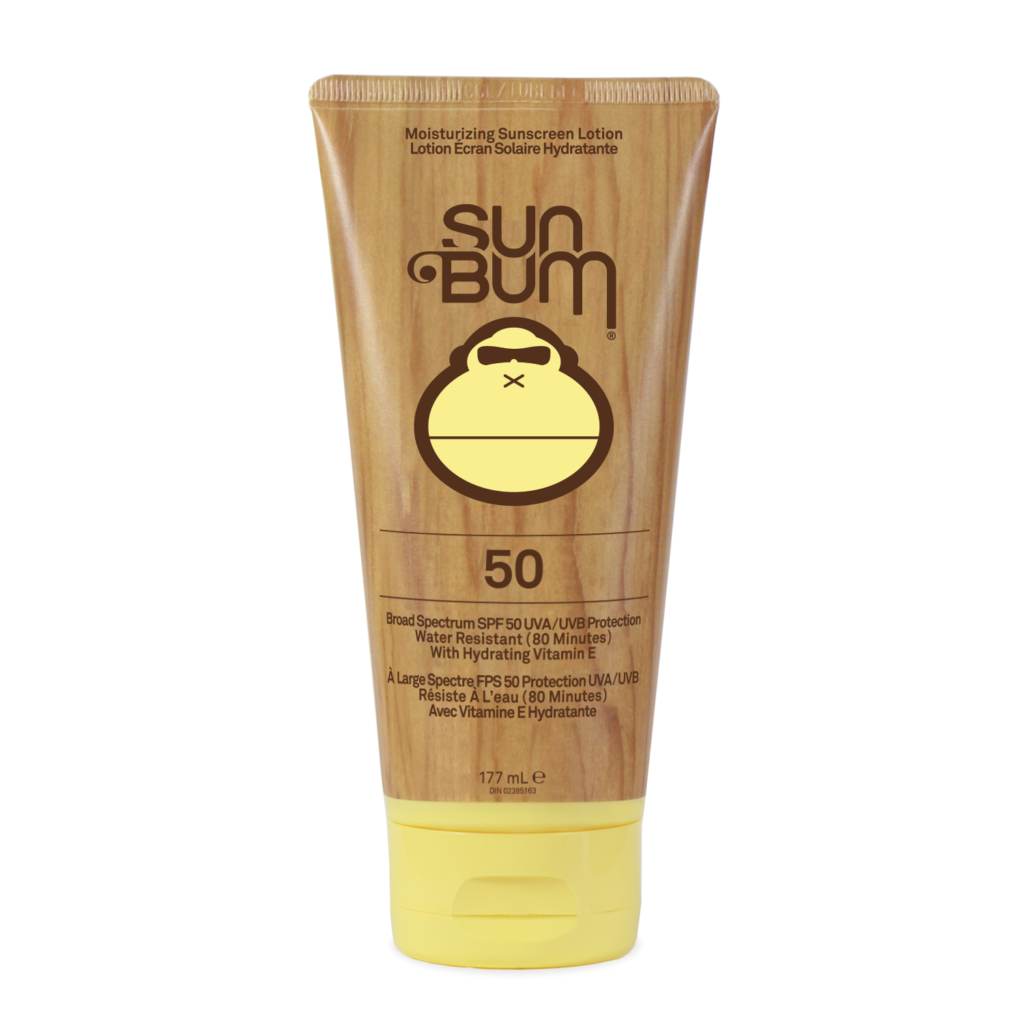 Clarins UV 50 Ecran Multi-Protection ($42 CAD)
This pocket-size "wonder cream" protects the skin against the damaging effects of UV exposure and pollution. It also offers broad spectrum protection (50), an oil-free formula and has a translucent finish. If you are looking for an effective sun screen that will also help to preserve your youthful luminosity, then this is your best bet!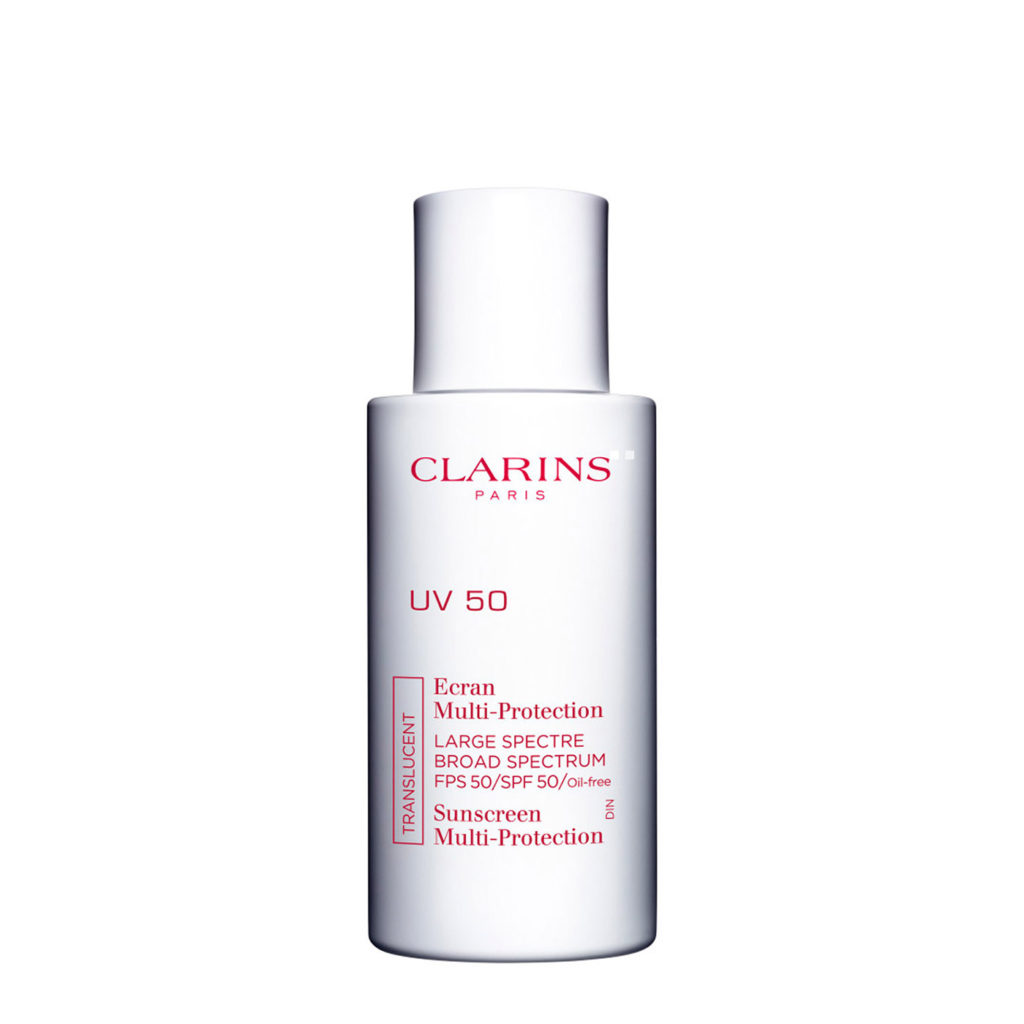 Live Clean Face Mineral Sunscreen Lotion SPF 45 ($16.99 CAD)
Developed specifically for the face, this new sunscreen by Live Clean is lightweight, non-whitening and very easy to apply. It offers an SPF of 45 and a non-chemical, mineral formulation. This formula would appeal to anyone with sensitive skin looking for a product made from almost all naturally derived ingredients.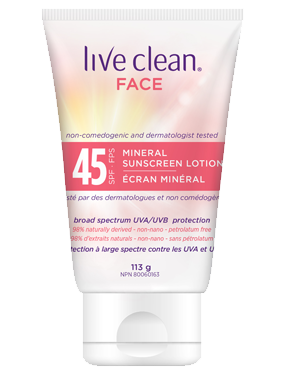 Hawaiian Tropic Island Sport High Performance Lotion ($11.99 CAD)
We love this high-performance, breathable formula and so will you, especially if you enjoy staying active in the sun! This lotion is ultra-light so it won't clog your pores and its also water/sweat-resistant! It smells like a tropical paradise which of course is always a HUGE plus in our books! Available in SPF 15-50 and in spray and/or lotion formulations.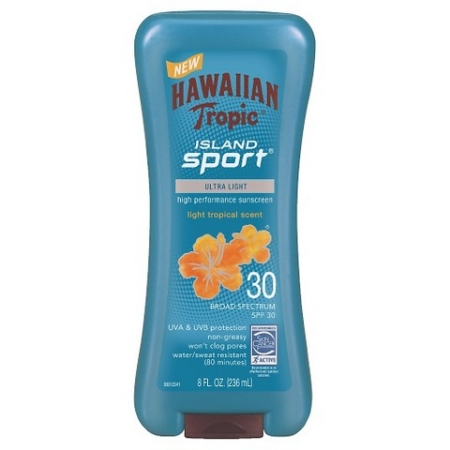 Neutrogena Sheer Zinc Dry Touch SPF 30
($17.99 CAD)
This naturally sourced 100% zinc oxide sunscreen features a hypoallergenic mineral formula, broad spectrum protection and a non-greasy, lightweight finish. It is free of fragrance, parabens, phthalates, dyes, and irritating chemicals and was also awarded the National Eczema Association Seal of Acceptance as a suitable sunscreen for persons with sensitive skin conditions.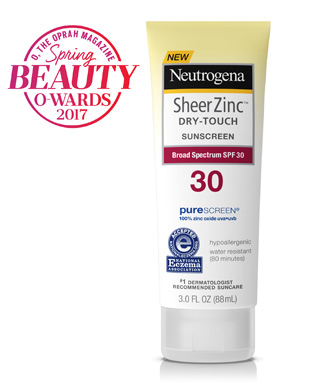 For previous round ups and more information on mineral sunscreens check out our previous posts.