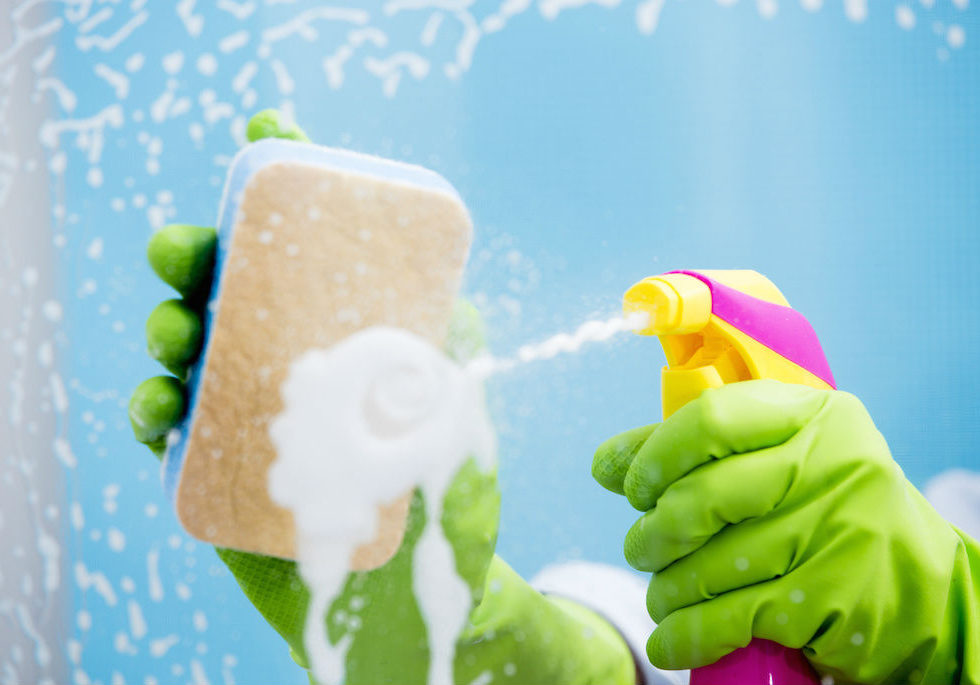 Spring Cleaning can be a very daunting task but with the right products, the right support and a game plan you can accomplish even more than you initially set out to. What Spring cleaning does give you is a rare incentive to remove dirt and stain marks from your carpets that you've been neglecting forever; as well as numerous other cleaning responsibilities. Every Spring, my family and I take cleaning to a whole other level. When I'm at work , we have commercial cleaning services, contractor london come out and clean it for us. It's so great to have a cleaner come in to tidy my desk and it saves me so much hassle. Unfortunately, I have to do all the cleaning myself at home. This includes windows, the garage, the basement and/or any other area (i.e. under beds, closets, etc) that we've managed to avoid all year-long. The basement and garage ususally suffer a huge build-up of litter throughout the year…and it's me who then has to get rid of it all. Having said that, having a dumpster rental company in El Paso TX is useful, because I can just place all the rubbish on there instead of having to go back and forth to the tip. I have to admit that cleaning the windows is a very simple task thanks to our window cleaning robot. The key is to have a schedule and to stick with it….otherwise things can easily become overwhelming and unmanageable.
When it comes to everyday cleaning: decluttering, washing dishes, cleaning out the kitty litter and doing something related to laundry (i.e. washing, folding, ironing) are everyday chores. In my household, I find that if everything has a "home", then my kids can easily pick up after themselves by returning anything that they use to its rightful spot. I use a lot of labelled bins and various sized totes for this purpose and find that staying organized works exceptionally well.
Every weekend, we tackle the bathroom counters, kitchen counters, refrigerators and floors. Every other week, we try to do all of the surface dusting, deep cleaning (i.e. shower/bath/toilets) and bed linens. The chores below are the ones that we often struggle to find the time to get done. We try to do them every 3-6 months but honestly, many don't get done until the Spring:
Vacuum under the bed; ceilings; lights

Clean vents/dust baseboards

Deep clean microwave & oven

Toss/donate old clothing; clean out drawers/cabinets

Remove & clean exterior windows

Wipe down blinds/wash curtains

Defrost and clear out freezer
Any suggestions on how to stay on top of the above with a busy family schedule?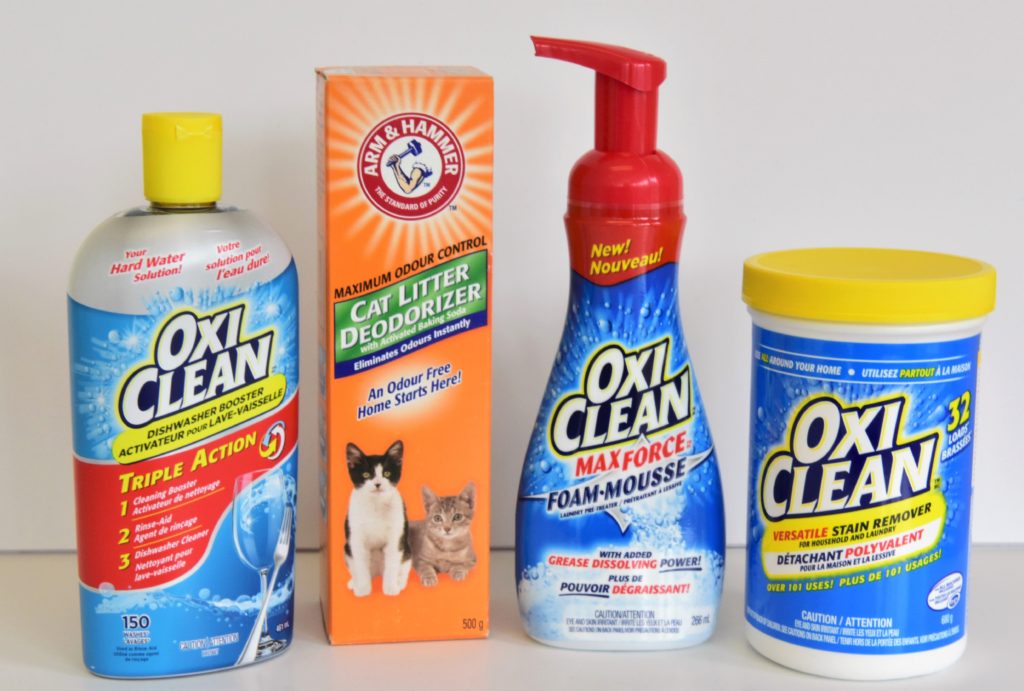 About 20 years ago, scientists figured out a way to harness the power of oxygen to clean better than ever before and OxiCleans' Versatile Stain Remover was born. The formula combines sodium percarbonate, sodium carbonate, surfactants and polymers to tackle even the toughest stains. In addition to laundry detergents, the OxiClean brand family also includes dish washing solutions, pre-treaters and other cleaning liquids for carpets and more.
I've teamed up once again with Church & Dwight, the makers of OxiClean, Arm & Hammer, Vitafusion, Gravol, Nair and other well-known household brands to bring you a special Spring Cleaning giveaway!! The prize pack up for grabs may include what is shown above or will include a selection of products from each of the brands listed. To enter, just fill out the entry form below and come back here on May 27th to find out if you've won! The winner will also be announced on Twitter so make sure to follow along here for contest updates. Good luck!