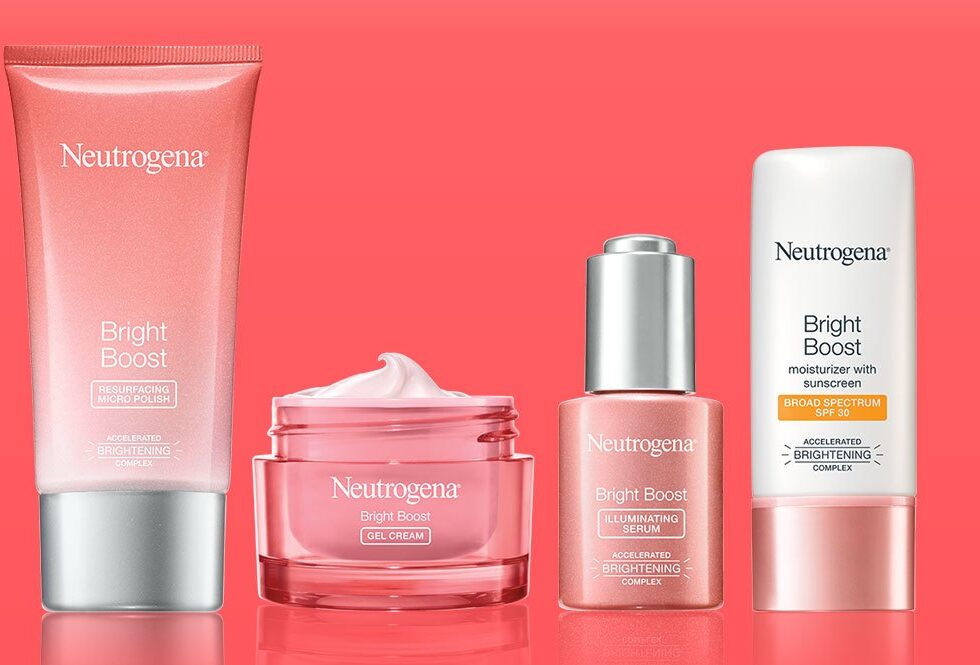 Dull, tired-looking skin is not just something middle-aged women experience. Women (and men) in their 20's and 30's also experience dullness and dehydration or can wake up feeling unrefreshed and looking fatigued. Neutrogena knows this and recently tasked four young scientists across the globe to create a new range of products powered by Neoglucosamine® (a patented amino sugar).
Bright Boost was created by millennials for millennials! The collection claims to help restore brightness and kick start tired, dull skin. Want to hear more about restoring that youthful radiance we all crave, regardless of how old you are? Keep reading….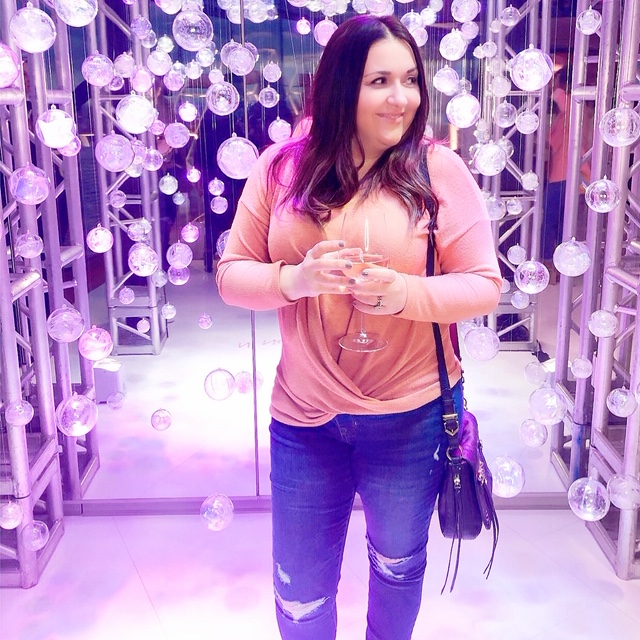 Neutrogena's Bright Boost collection includes four products: a Micro Polish, a Gel Cream, an Illuminating Serum and a broad-spectrum Moisturizer with SPF 30. Each of the products were designed to work together but they can also be used on their own as a substitute to any product already in your skincare routine. The range (except for the Micro-Polish) contains the complexion-boosting benefits of Neoglucosamine® and promises a more even complexion in just one week's time! How is this even possible? It's pretty simple actually. In order to have a youthful, glow envy complexion, skin needs to be renewed and the Bright Boost formula achieves this by speeding up the rate of surface cell turnover!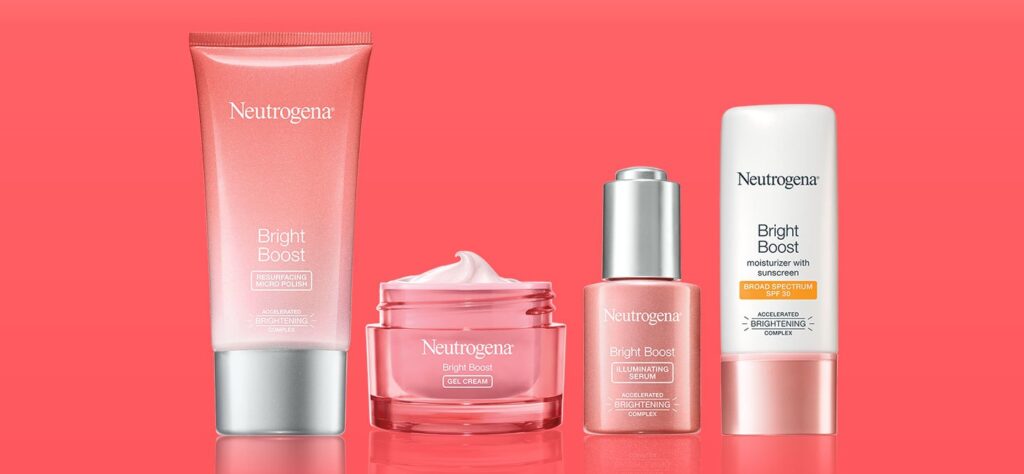 STEP 1: Bright Boost Resurfacing Micro Polish ($10.97-15.99 CAD)
This skin polish exfoliates skin with 3x the polishing power of a normal scrub. It removes skin-aging dullness with its gentle polishing particles and Mandelic and Glycolic acids for visibly brighter, smoother skin.
STEP 2: Bright Boost Illuminating Serum ($27.97-35.99 CAD)
This serum contains the highest concentration of Neoglucosamine® plus the calming effects of naturally derived Turmeric Extract. It enhances skin's radiance, visibly improves skin tone and reduces the appearance of dull skin.
STEP 3: Bright Boost Gel Cream ($27.97-35.99 CAD / 50ml)
The Bright Boost Gel Cream moisturizer resurfaces, retexturizes and hydrates skin with AHAs, PHAs and Neoglucosamine® and boosts surface cell turnover by 10x! The result is bright, wide-awake skin with improved tone and texture over time and a reduction in the appearance of fine lines.
STEP 4: Bright Boost Moisturizer with SPF 30 ($27.97-35.99 CAD)
This lightweight, Bright Boost Moisturizer with SPF 30 boosts brightness and nourishes skin with effective antioxidants, Moringa Seed Oil, Vitamin C & E while also protecting the skin with SPF 30.
Which of these amazing new Neutrogena products will you be trying out this Spring/Summer?