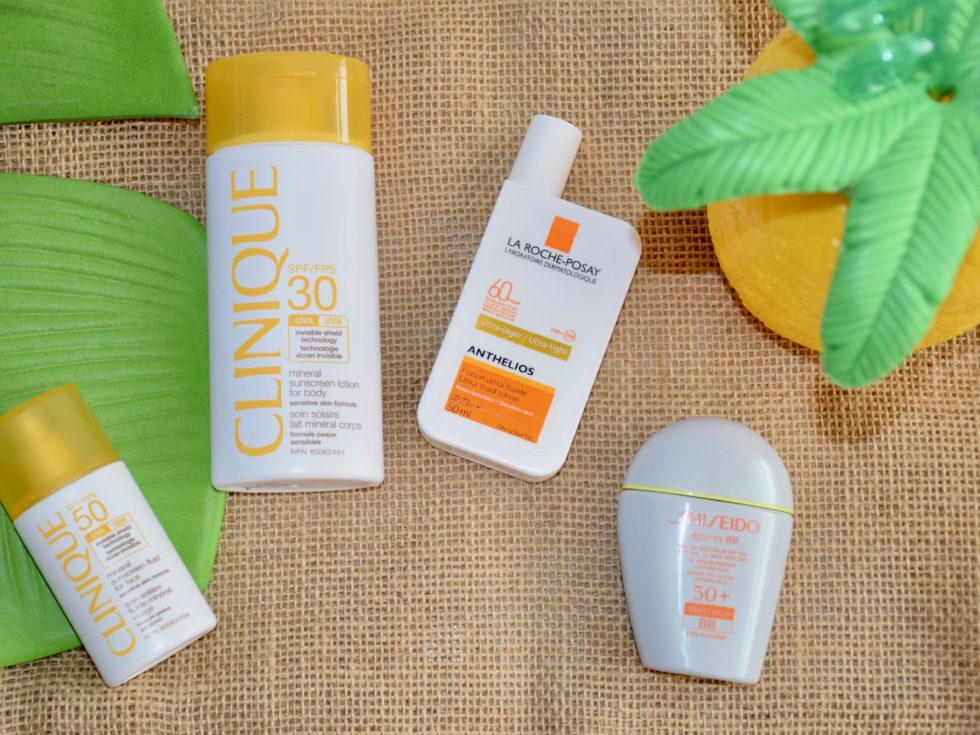 The summer months are always filled with adventure! Whether you're spending your summer days on a family vacation or just exploring your own city's trails, parks or beaches, one thing is for sure, you'll need to stock up on some "Summer Essentials" to ensure that you are well protected in the sun and get the most out of your day! Shoppers Drug Mart has always been my go-to for all my family's sunscreen and beauty needs. I spent a decade working in their beauty department before university and still love perusing their aisles for great products and sales. Below are some recent favourites that I discovered at my local beautyBOUTIQUE that I just know you'll love too!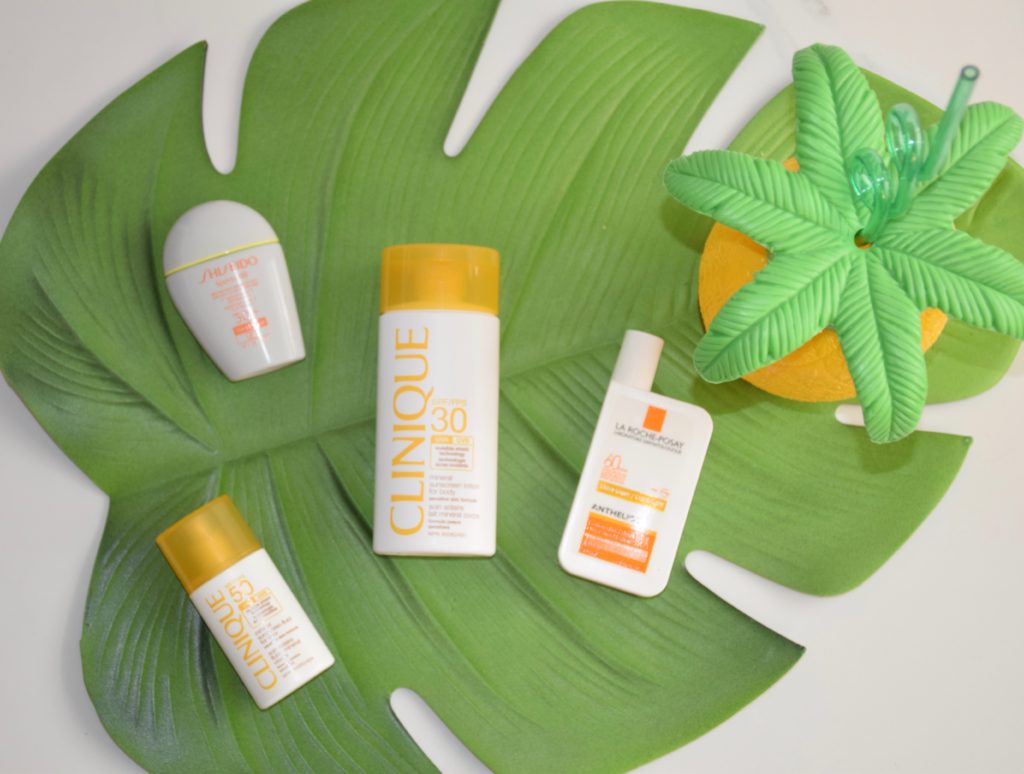 Sun Protection
Sunscreen is an absolute must if you plan on spending any time outdoors! As a mother, I keep loads of the stuff on hand and don't go anywhere without it! Fun fact: Mineral sunscreens (like the Clinique ones shown below) do not get absorbed by the body the same way chemical sunscreens do. Instead, they sit on top of your skin and reflect the sun's rays and are usually made using either zinc oxide and/or titanium dioxide!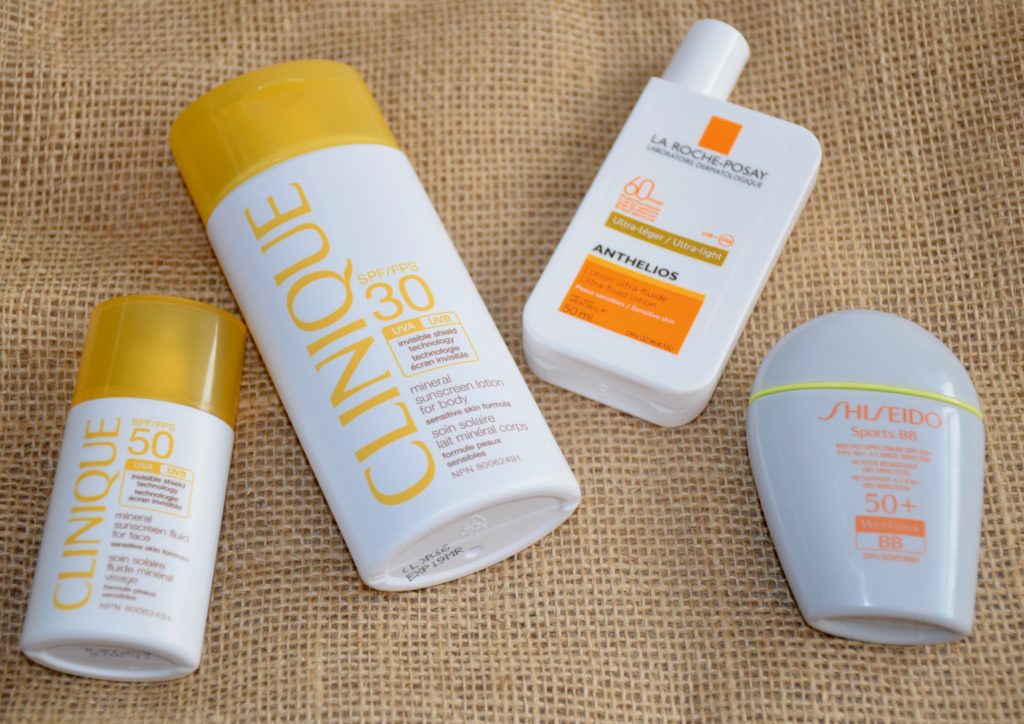 What if I told you that there was a sunscreen lotion that protected you from the sun and made you look like a better version of yourself? That's right, Shiseido's WetForce BB SPF 50+ for Face

($48 CAD)

does just that! The transfer and water resistant formula protects your skin from harmful UVA/UVB rays. It also features a light, natural tint that makes skin look healthy, even and radiant.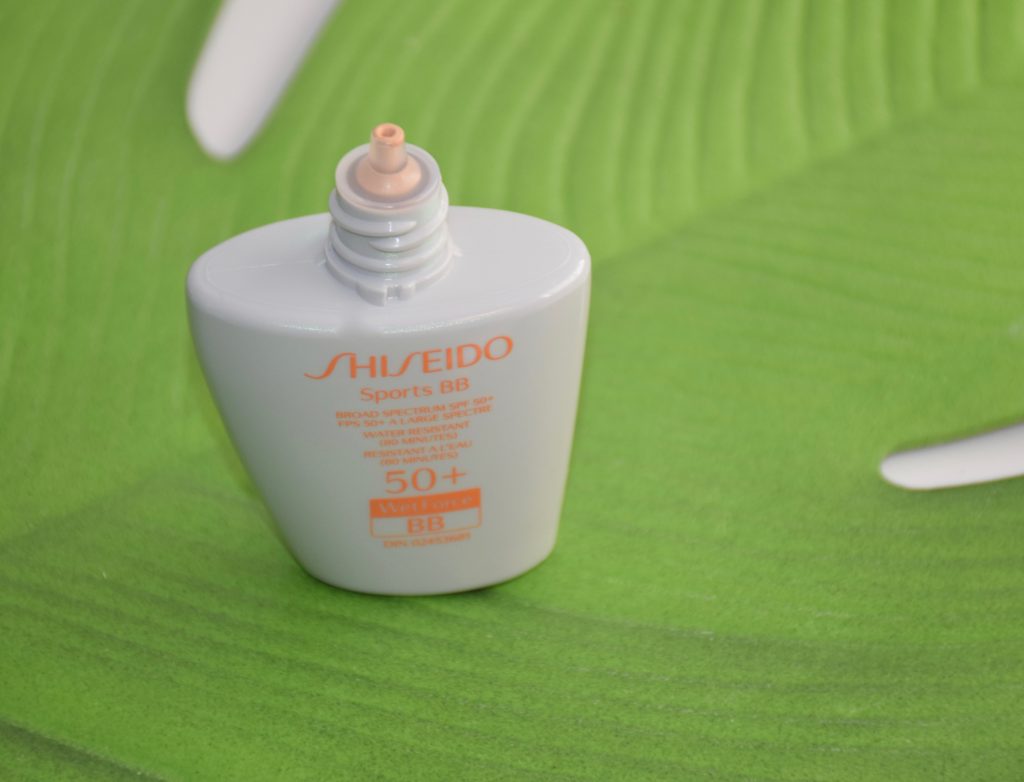 Another great sun protection option is Clinique's Mineral Sunscreen Lotion for Face SPF 50 ($34 CAD) or Clinique's Mineral Sunscreen Lotion for Body SPF 30 ($41 CAD). Both oil-free, mineral-based sunscreens are lightweight and comfortable, especially for anyone with sensitive skin. They glide on easily and form a protective veil that's invisible on all skin tones. Available exclusively at Shoppers Drug Mart.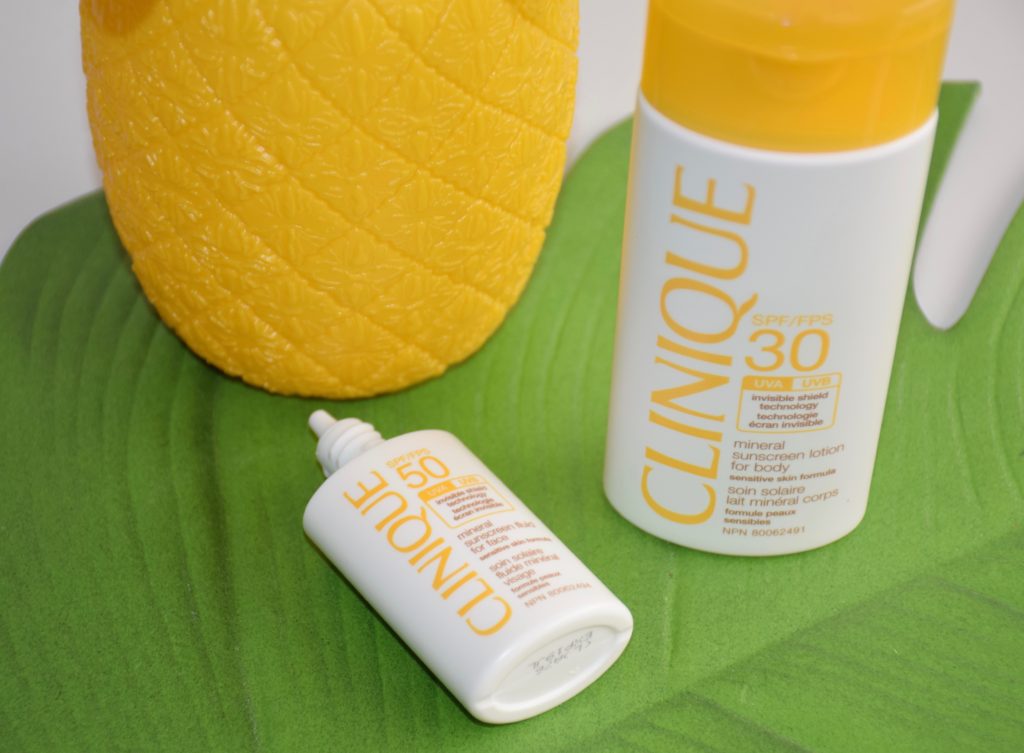 La Roche-Posay's Anthelios Mineral Ultra Fluid Lotion SPF 60 Face Sensitive Skin ($29 CAD) offers broad spectrum UVA/UVB protection, a fast-absorbing, water-resistant formula and a matte finish. Your skin is protected from damaging UV rays, skin reactions and from UV-induced cell damage. I love wearing this lotion under my makeup on days when I know I'll be spending some time outdoors. It is not greasy at all and great for sensitive skin, making it the perfect makeup base for daily wear! 
While protecting your skin is super important, looking more like a sun goddess and less like a sweaty mess is everyone's summer end goal. Below are three products that will help you achieve sun-kissed, glowing skin and lips!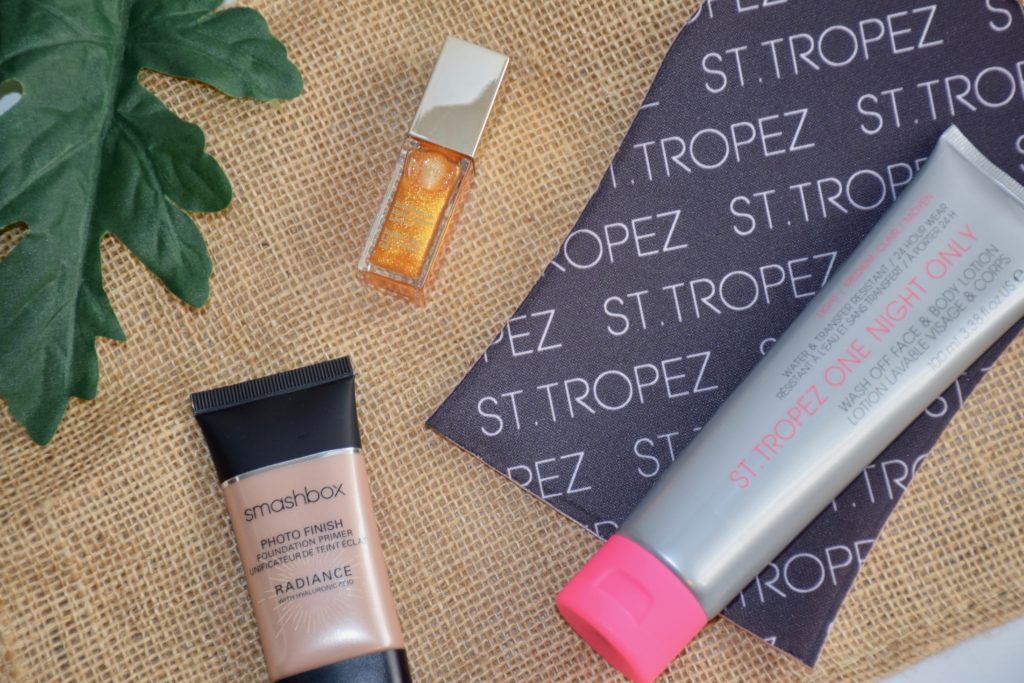 Even though basking in the sun is something I'd never recommend, there is absolutely nothing wrong with getting a little bit of colour. Just as long as that colour comes from a bottle and not the actual sun. From sunless tanning lotions to body oils and tinted sprays, getting a healthy-looking tan has never been easier. St Tropez One Night Only Wash Off Face & Body Lotion ($20 CAD), applied with the St. Tropez Prep & Maintain Tan Applicator Mitt ($9 CAD) provides an instant tan that lasts up to 24 hours, then easily washes off. The lotion is easy to apply and works like magic on clean, moisturized skin. The applicator mitt protects your hands from staining and also ensures a streak-free application.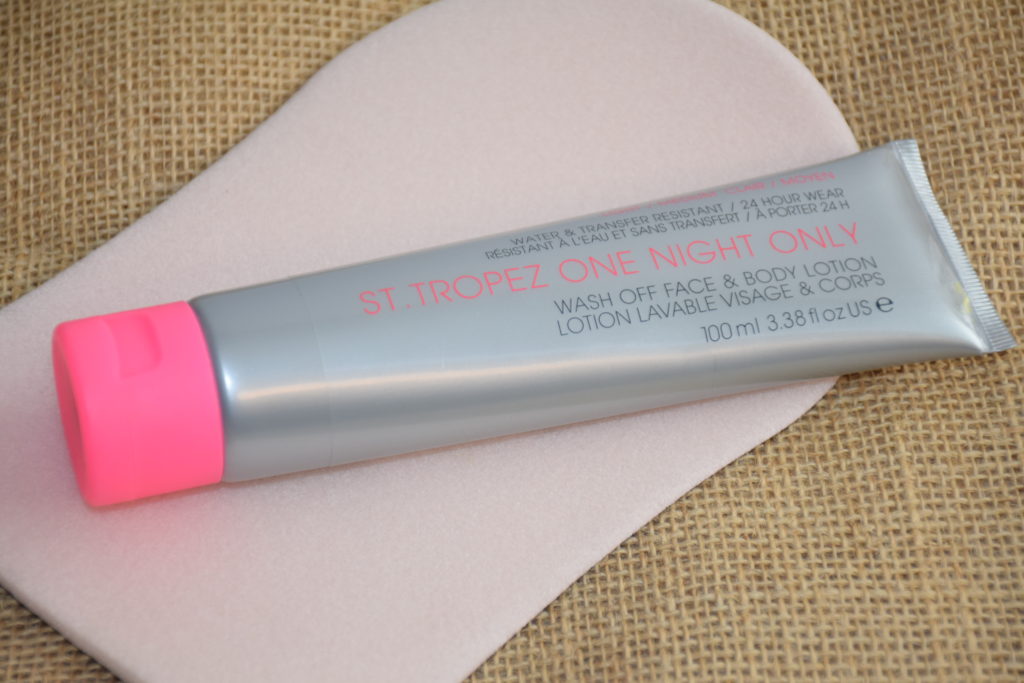 Nothing makes me feel prettier than glowing, radiant skin. The Smashbox Photo Finish Radiance Foundation Primer ($50 CAD) hydrates my skin and provides a beautiful base for flawless makeup application. Loaded with shea butter and hyaluronic acid, this primer hydrates and blurs imperfections while illuminating, perfecting and enhancing skin's natural radiance. Micro-fine amber and bronze pearls also create a warm, healthy glow so stepping out without an ounce of makeup on is totally acceptable!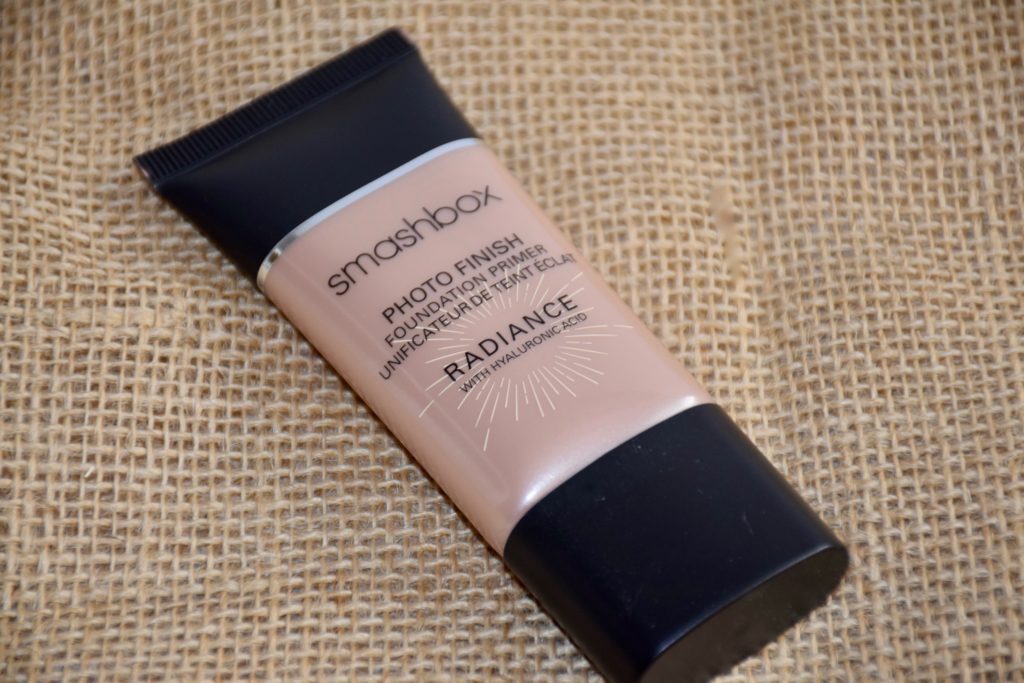 Since our lips need love in the summer too, Clarins Instant Light Lip Comfort Oil ($25 CAD) is the perfect solution for dry, chapped lips. The luxurious treatment oil smooths and comforts lips with plumping, high-shine results and a hint of color. The pure plant oil formula (of hazelnut and organic jojoba oils) nourishes, smooths, and enhances lips while forming a protective layer of transparent color to help lock in moisture for deep hydration. I like using the oil to prep my lips before applying lipstick or as a gloss by itself.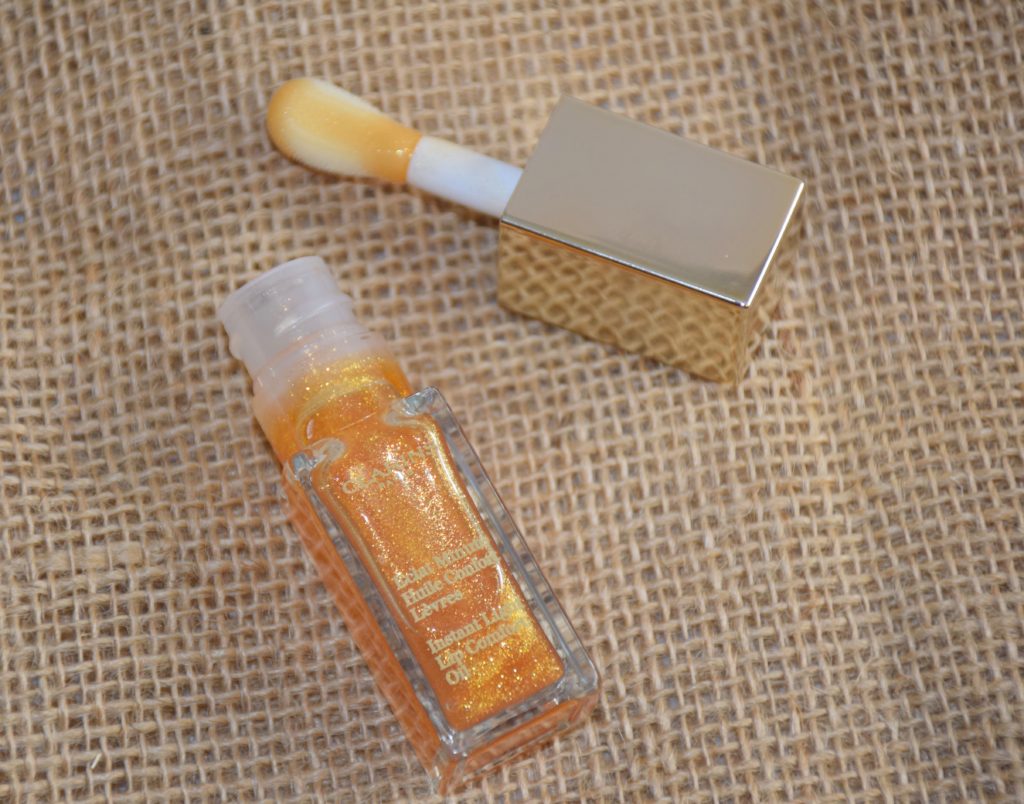 All products mentioned are available at Shoppers Drug Mart and beautyboutique.ca.
I've partnered with Shoppers Drug Mart to give one MomsMakeupStash reader the chance to win a $100 beautyBOUTIQUE by Shoppers Drug Mart Gift Card so that you can shop for your summer skincare favourites! Just fill out the form below to qualify and head over to my Instagram page – and leave a comment for extra entries!
This is a sponsored blog post in collaboration with Shoppers Drug Mart. As always, all opinions are my own.