Our American friends south of the border have been enjoying Make-Up Designory (MUD) products since 1997. The brand is well known in the makeup artist and professional realm in the USA but was not available in Canada until now! This is great news for Canadians looking for a quality brand at an affordable price! Look out for MUD at participating Sears locations or online here! MUD workshops are also available at participating Sears and include a 1-hour live demonstration and the opportunity to practice learned makeup techniques for free. The products mentioned below are all that you need to create a Natural Day Look, ideal for daily wear and/or special events. Let's take a closer look.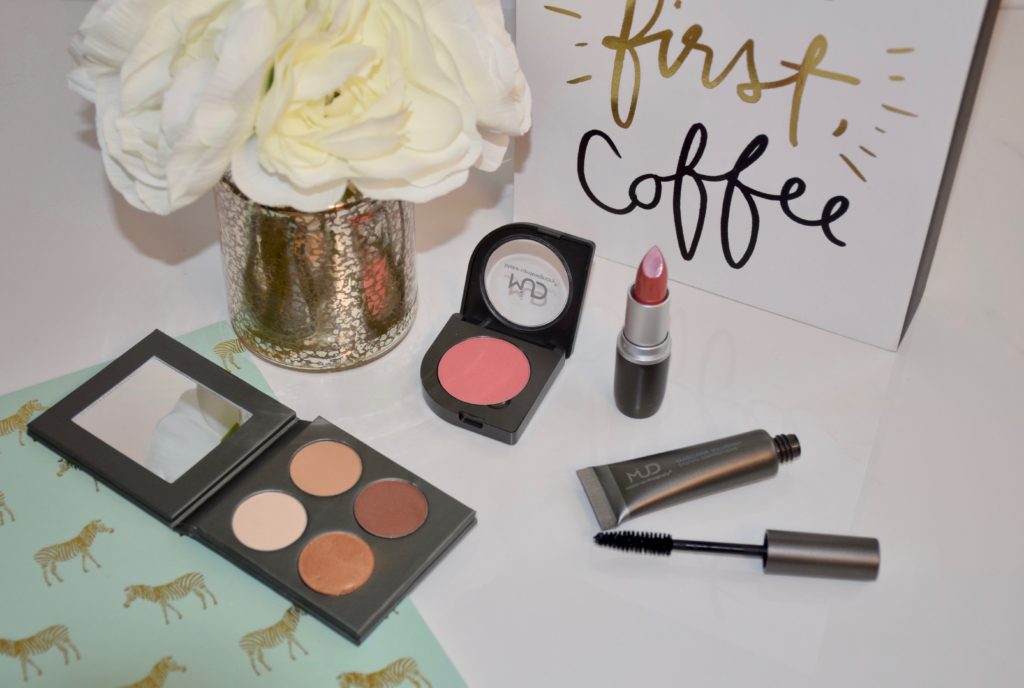 Available at Sears Canada: Erin Mills Town Centre, Fairview Mall, Stone Road Mall, Oshawa Centre, Promenade Mall, Maple Centre, Galeries d'Anjou, Laurier Quebec, Promenades St-Bruno and South Centre Mall.
To be perfectly honest, this was the first time I had ever tried anything from MUD myself. I had heard about the brand but after doing a bit more research and testing out a few of their products, I realized why it was such a well-loved brand in the US. MUD provides quality education (i.e. how to guides, workshops, insider tips), great products and precise tools. The formula of the eye shadow color refills below are buttery smooth, long-lasting and very pigmented! I was really blown away by these! And the best part is that you can customize your own palette to suit your individual taste and needs. MUD Eye Color Refills ($8 CAD) are sold individually and fit perfectly in various empty compacts available. The 4 pan palette shown below retails for $12 (not including the shadows). Shades pictured are: top left "Bone", top right "Chamois", bottom left "Bronzed" & bottom right "Sienna".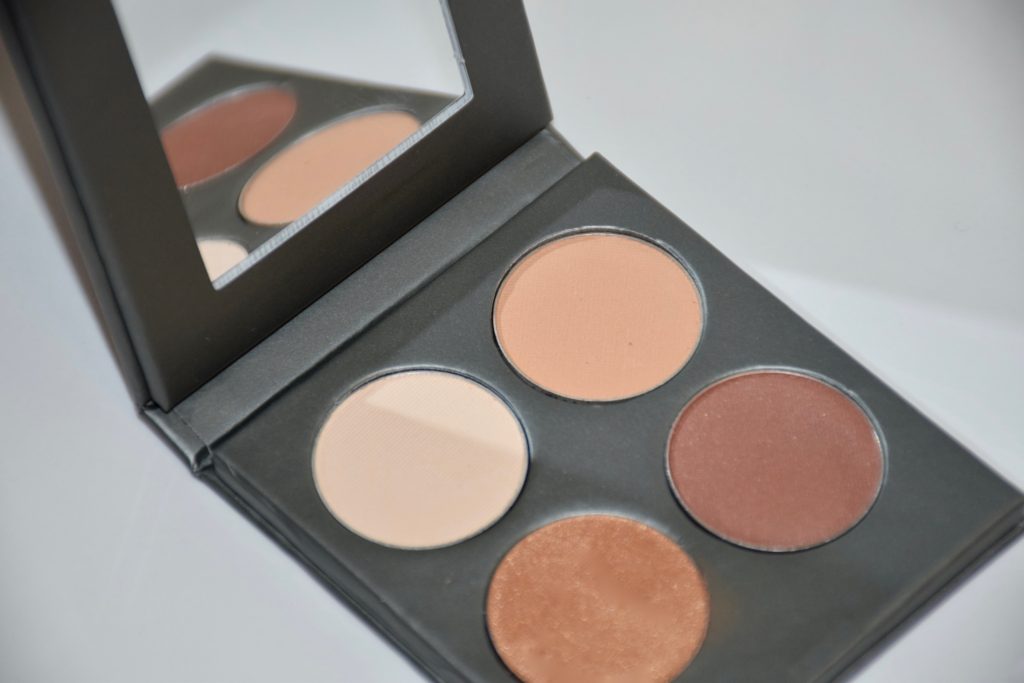 MUD Cheek Colours ($15 CAD) come in a spectrum of gorgeous shades from soft and natural to bright and bold. The shades add warmth and intensity to all skin tones and are formulated with pigment-rich ingredients. The formula of this blush is top notch….very smooth, creamy and easy to blend. The cheek colour refill shown and swatched below is "Poppy" and the empty compact sells separately for $4 CAD.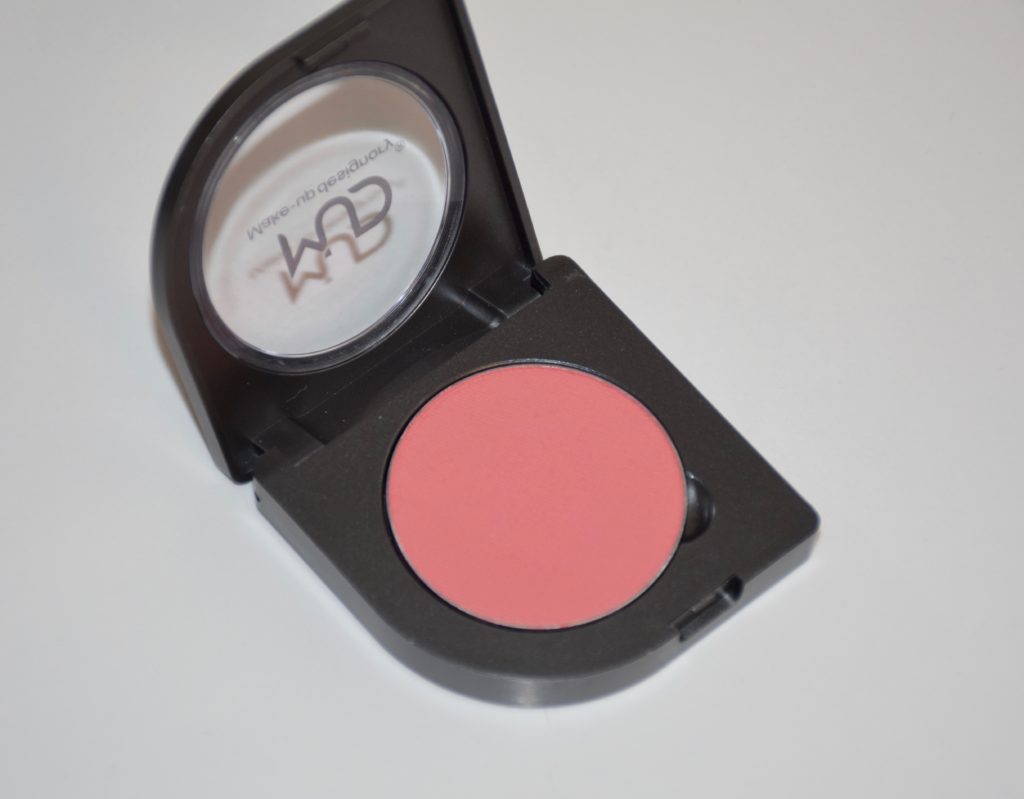 MUD's award-winning Volumizing Mascara ($18 CAD) also impressed me right off the bat. It comes in a unique squeeze tube (somehting I've never seen with mascara before!) to ensure that you use every last drop of product, making it great value for your money. The mascara formula works well to lengthen and add volume to lashes without any clumping or transferring. I recommend working the loaded wand into the base of your lashes and gently wiggling it as you work it towards the end s of your lashes for best results. A must try!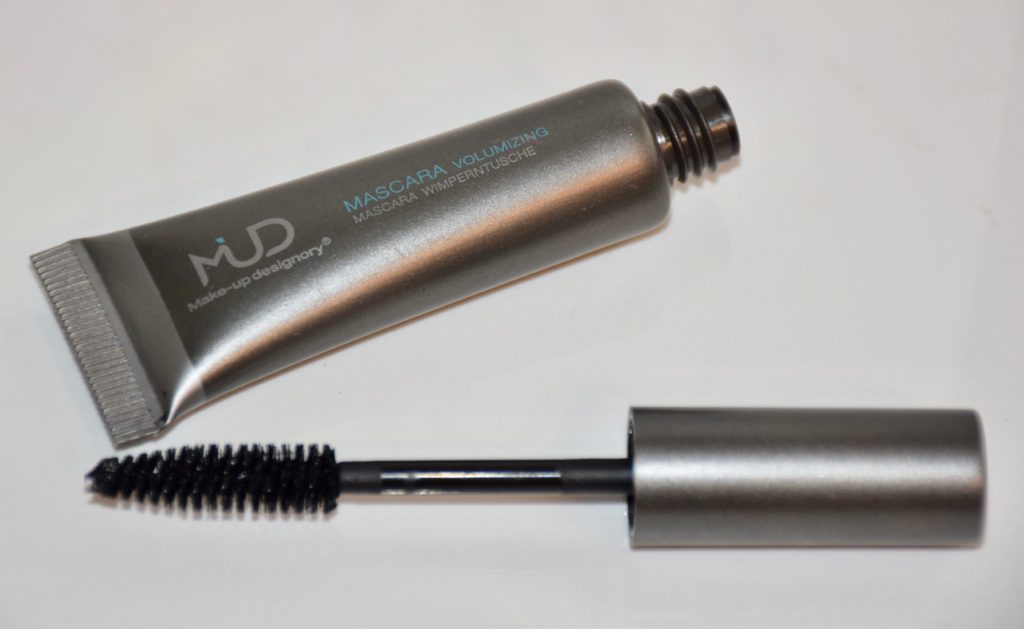 MUD lipsticks are available in Ultra Sheer and Satin formulas. They also have Lip Glazes, potted Lip Glosses and Lip Pencils. I tested out their Satin Lipstick ($16 CAD) in "Just Peachy" – a luxurious formula with emollient-rich, non-drying properties. It left my lips feeling soft and smooth and provided a decent amount of wear time. The finish was matte which confused me since the range is called "Satin" but the colour range is lovely nonetheless. I'll be checking out the shade "Charm" the next time I'm at Sears Canada.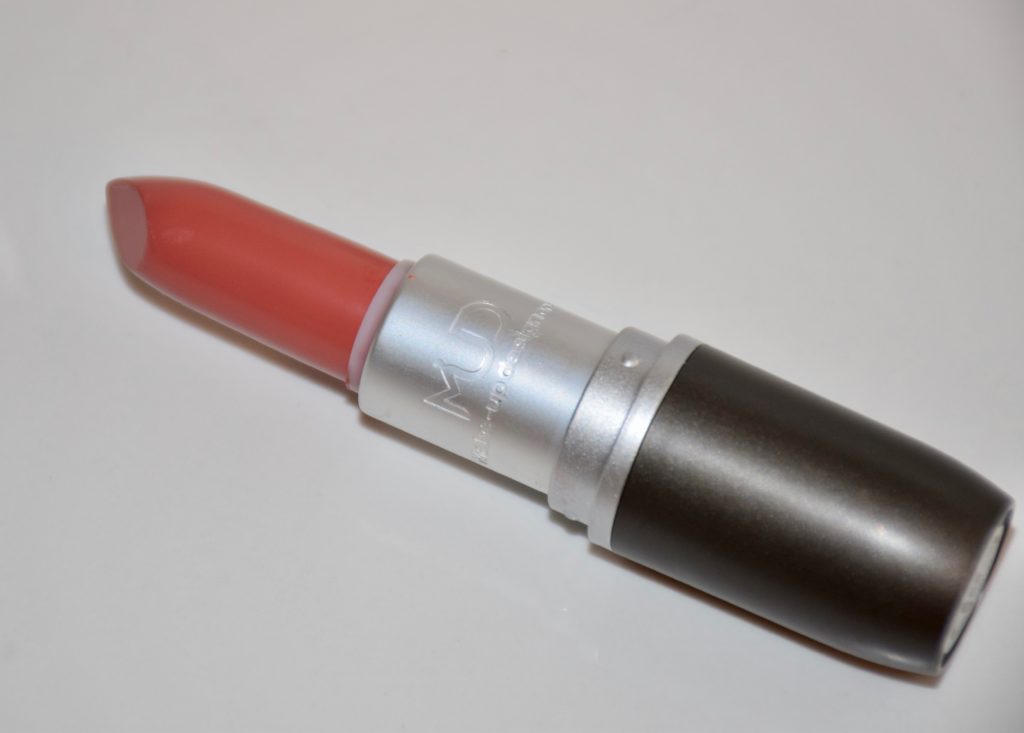 The swatches below are provided for your convenience.
L-R: Eye Colors in Bone, Chamois, Bronzed & Sienna, Cheek Color in Poppy & Satin Lipstick in Just Peachy