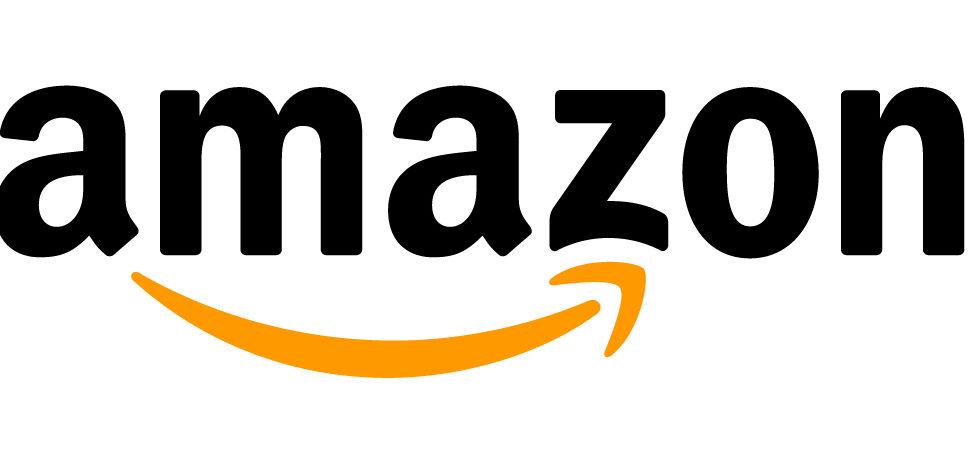 By the time I graduated high school, the Internet was just starting to make its way into our lives. Since then, social media has taken off, online dating has become a "thing". Furthermore, the world of ecommerce has made shopping so convenient for the customer. If you are wondering How Ecommerce changed business then you will find out much more by researching on the internet. This old timer realized just how convenient (and fun!) making purchases in your pyjamas can be! This could be just as interesting for those who are running a business through Amazon and other eCommerce platforms. If you have an online store and are interested in ecommerce SEO services similar to Victorious could be the place to look to when expanding your online store's reach in regards to potential customers. I recently partnered with Amazon.ca and am now part of their Amazon Associates Program – which means that every month I'll be sharing my favourite Amazon finds, the items currently in my "cart" or specially curated content related to online shopping or deals! If you haven't shopped on Amazon before, you're totally missing out. Over the years, I've been able to find really cool gadgets, photography equipment, beauty storage solutions and even a gymnastics mat, all at an incredible savings!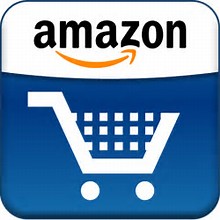 To kick off this online shopping series, I thought it fitting that we talk beauty storage. Whether you have a small, growing or massive amount of nail polish, makeup, skin or haircare, one thing is for sure – having some sort of system to organize or contain it all is a must! Visually displaying your items or thoughtfully organizing them allows you to easily find what you are looking for, which also means that you get more use out of your things. If I can't see or find somehting, I don't use it. It's as simple as that. So I've invested in a number of acrylic drawers, the Alex system from IKEA and other storage solutions to keep me organized. On a different note if you're looking into buying new storage options for your makeup and thinking of throwing away your old drawers and desks, you could look into using storage providers to hold on to them in case you find a use for old items later on. Here are a few tips and suggestions:
Nail Polish
I've heard of people storing their nail polish in the fridge. I've personally never done that and would not recommend it. I used to store my nail polishes in a dark, temperature controlled room in rubbermaid containers. As my collection grew, so did the containers. Somewhere along the way, I invested in wall mounted acrylic displays and also used a tabletop organizer on my vanity to display my favourite polishes. I still have the wall mounts up in my beauty room but I also now keep all of my excess polishes in an ALEX unit similar to this one – only mine is from Ikea and has 6 drawers. I know that there are a lot of people out there who swear that using the Ikea HELMER is the best storage solution for nail polishes but that system didn't work for me.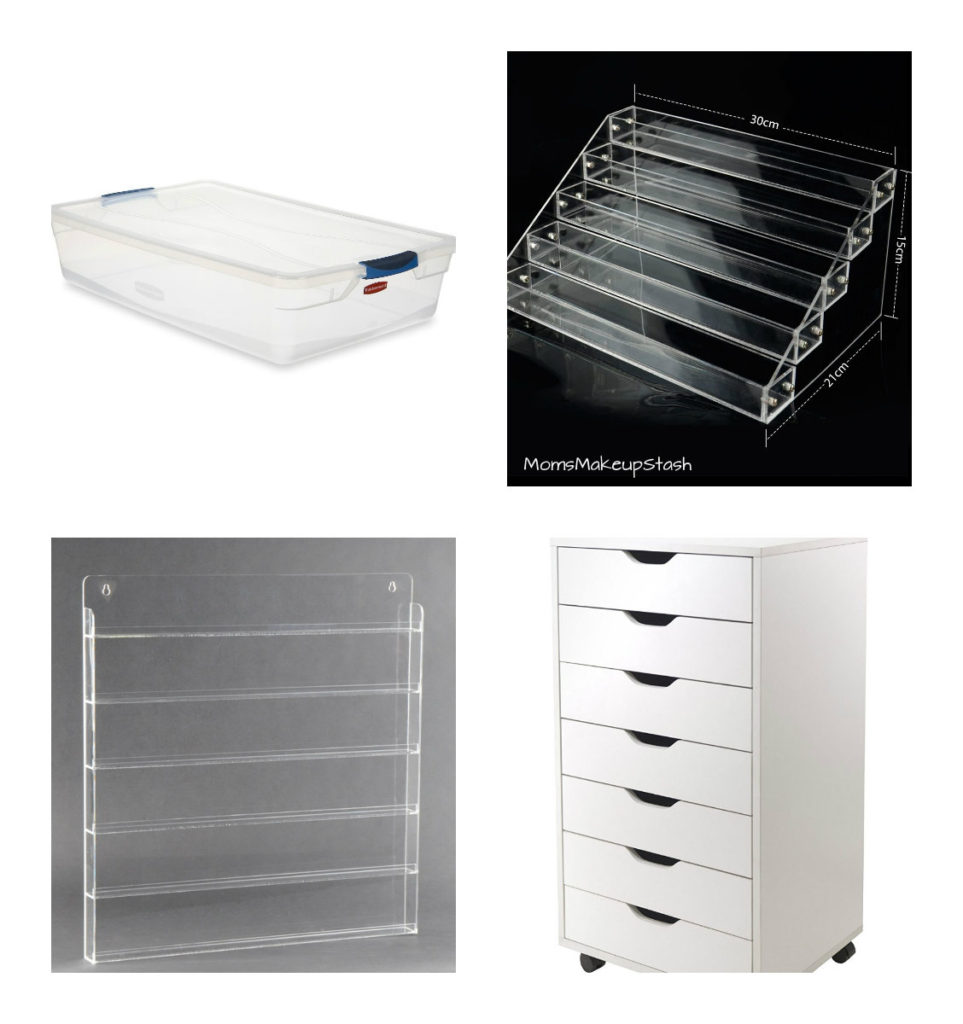 Makeup
I store the bulk of my makeup collection in 9-drawer ALEX units from Ikea and keep the drawers organized using a variety of different inserts like these ones by Sonny Cosmetics. I also have a bunch of tabletop accessories that make getting ready in the morning or finding products in/out those drawers super easy! This swivel tower from Amazon is perfect for lipstick organization and costs a fraction of the price of others that I have seen online. It holds 81 lipsticks, is made from premium acrylic and it rotates! I also love this makeup organizer from POSH Organizers for storing the bulk of my everyday makeup and skincare and also like keeping my cotton pads and q-tips in this cute acrylic box .
As for the inside of your makeup and vanity drawers, there are a number of things that you can use to keep all of your items accessible and well organized. When I first started out, I used the inside sleeves of cookie containers to separate my single eye shadows. They weren't exactly pretty but they worked. You can also use poker chip holders or anything that holds small things including ice cube trays for this purpose as well. You just need to get creative. If you are looking for something a bit nicer, then byAlegory trays are gorgeous. They have acrylic holders for large compacts, lipsticks, lip glosses, eye shadows, lip/eye pencils – you name it and they're made from durable sheet plastic (aka acrylic). This set of 6 plastic drawer organizers I found on Amazon is customizable and really nice as well.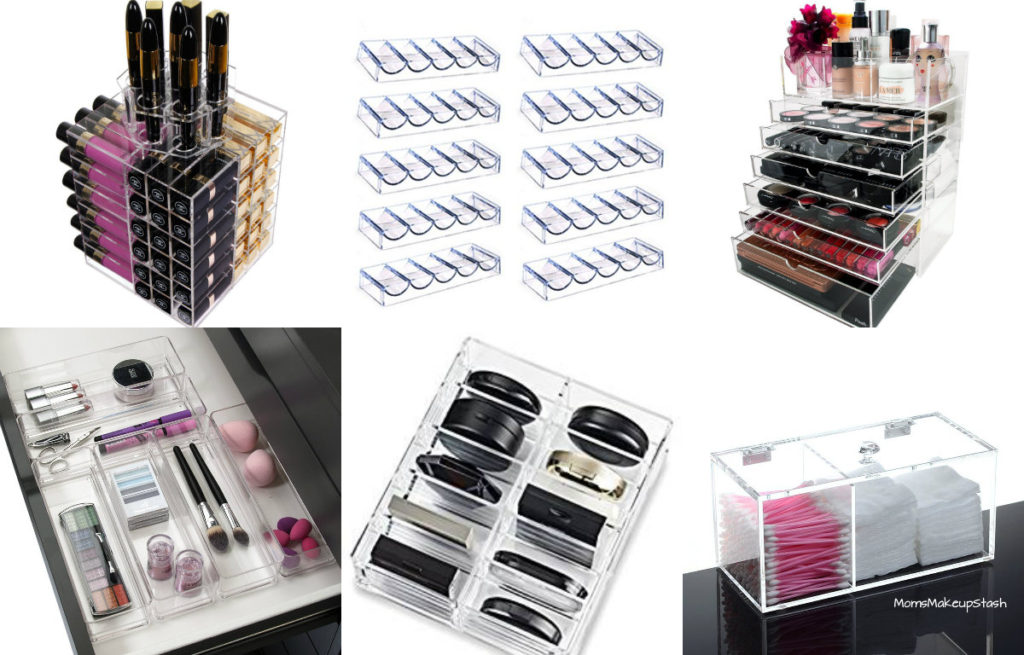 Makeup Brushes
I've been storing my makeup brushes in this Pampered Chef Turnabout for years. I also use a similar, clear turnabout that I found at Bed, Bath & Beyond for all of my lip glosses. What can I say, I seem to have a thing for spinny things? I put this cute brush stand in my cart recently. What do you guys think? Do I need it to store my everyday brush essentials?
To clean my brushes, I use MAC's brush cleanser to spot clean and Johnson's Baby Shampoo for deep cleaning. More on that here. The only change to my makeup cleaning routine today is that I now use this silicone kitchen trivet to keep my brushes looking spotless! I just place it into a clean sink and use swirl my brushes doused in soap onto its textured surface to remove any makeup and dirt. Then I lay them flat to dry overnight.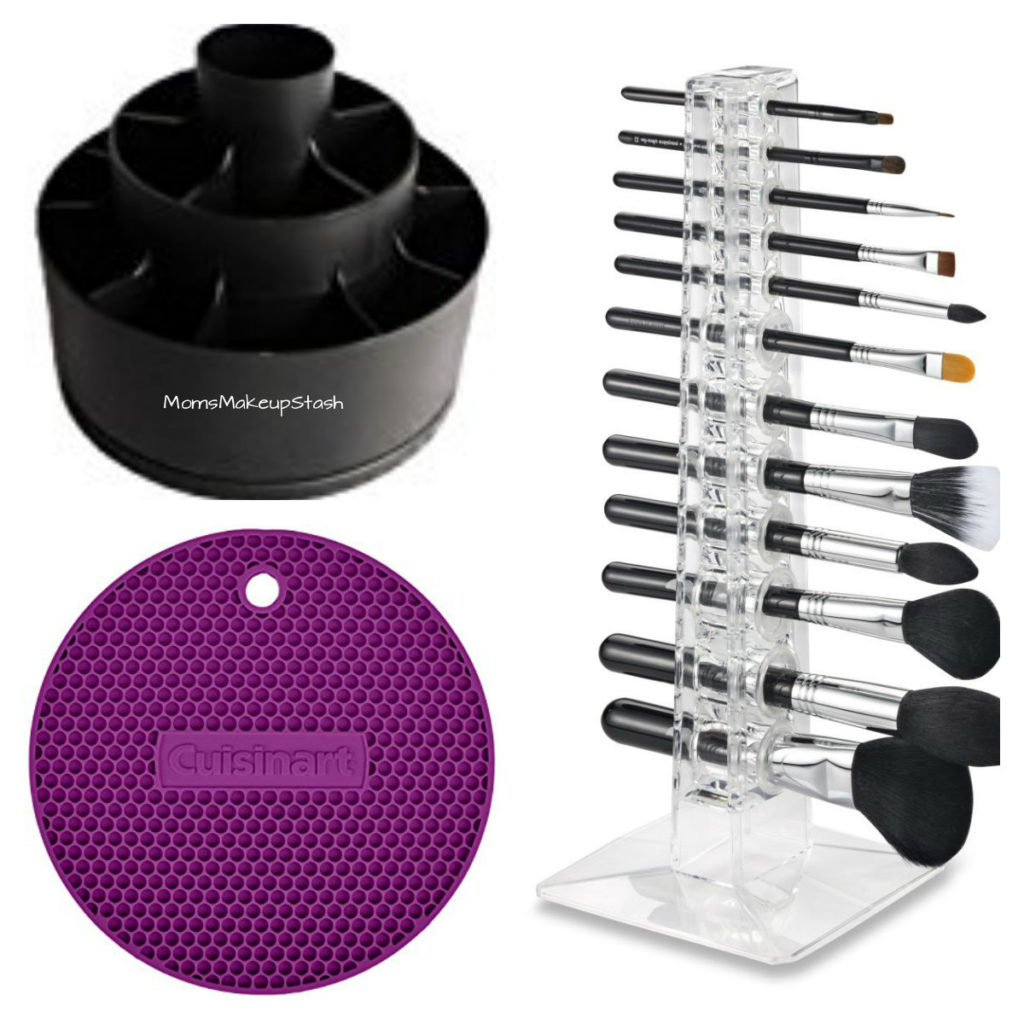 Toiletries and Skincare
To keep my bathroom essentials off the sink and out of the way, I use picture ledges hung on the bathroom wall. I keep my go-to cleanser, toner, mask, serum, deodorant, haircare products and body lotion all there for easy access. For products that I haven't opened yet, I like storing them in the beauty room closet in wire baskets or on a short bookshelf. Just make sure to optimize any extra space that you may have and go through your stash often to toss any old or unused products.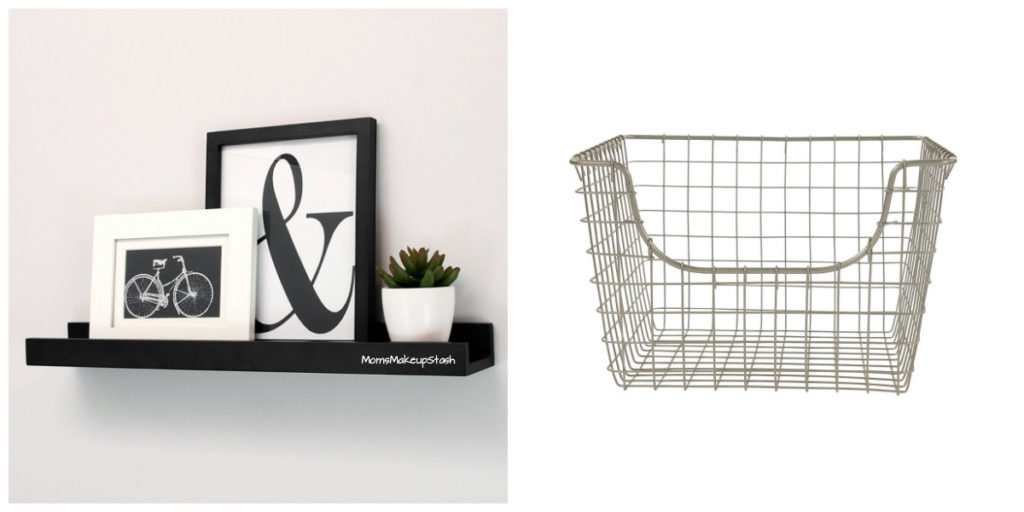 How do you store your beauty essentials?
Leave me a comment below or send me a photo of your system. I'm always looking for organization inspiration!
---
Disclaimer: As mentioned, I am a member of the Amazon Associates Program but all opinions are my own.