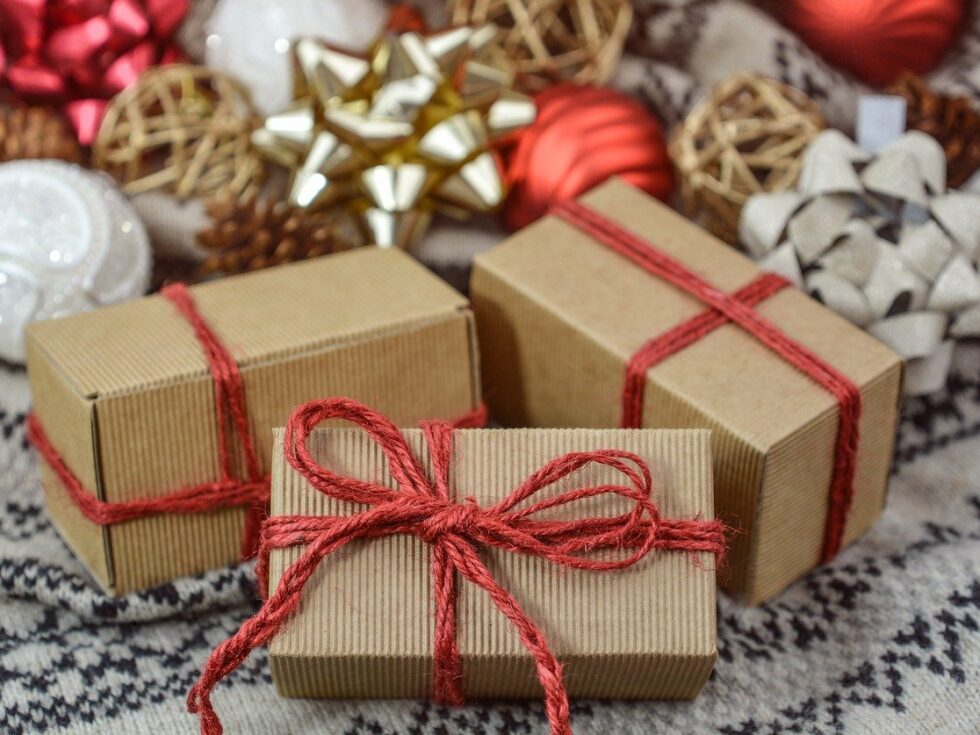 It's that time of year again and with gift-giving season just around the corner, it's time to start thinking about what to get those special people on your Holiday list! Whether it is a Kris Kringle office party, stocking stuffer or that perfect gift for a friend or teacher, the beauty gifts below are sure to please and won't set you back more than $35.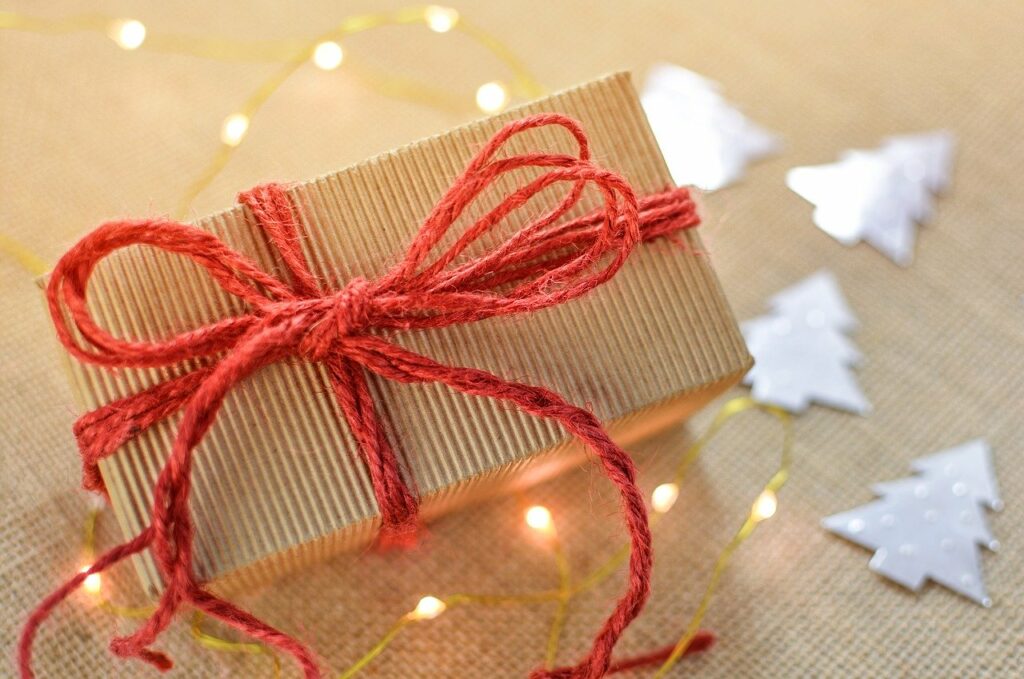 Up first is Laneige's Lip Sleeping Mask Trio. This leave-on lip mask is the best lip product I have ever used on my dry lips! It soothes and moisturizes lips overnight and treats dryness like no one's business. Sold separately for $24 in Canada, this threesome is a steal and features 2 limited edition flavours too! Ok, so technically this retails for slightly over $35 in Canada but it was way too good not to mention!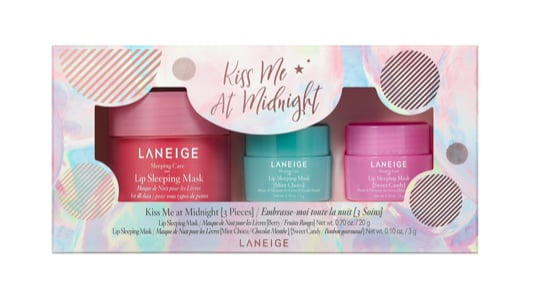 I have such fond memories of giving my friends White Musk for Christmas and grew up totally obsessing over The Body Shop Body Butters! Every year, The Body Shop comes out with countless gifting options in every price point and partners with an organization to give back to those in need. This year, they are working with Plan International to support the education and training of 1500 girls and women in Brazil and Indonesia and Plan International Canada to help raise $50,000 towards Canadian Youth Programs. By picking up a Holiday gift like Rocket to the Stars this season, you'll be supporting Plan International or PL Canada and giving a great gift to someone you love! The Body Shop Rocket to the Stars set includes an assortment of 6 mini sized fruity surprises! I love that you can try different scents and products in this gift set and that it all comes packaged in a reusable tin. Also, kudos and congratulations to The Body Shop this year for switching to uncoated boards and jute ribbon in lieu of plastics and for recently receiving the "B Corp Certification" which recognizes a business' commitment to the planet and to people as well as their bottom line.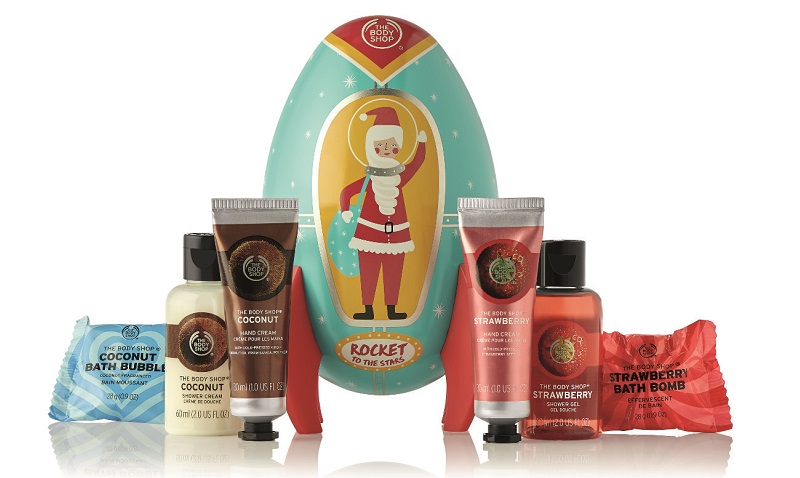 An easy way to give someone a little bit of luxury is to pick them up this Hand Cream Trio by L'Occitane. It hails to us all the way from France and is available only for a limited time. Retailing for just under $30, this luxurious set includes 3 hand creams in various Shea Butter scents. I love L'Occitane hand creams and think they are among the very best. Did you know one sells every 3 seconds around the world?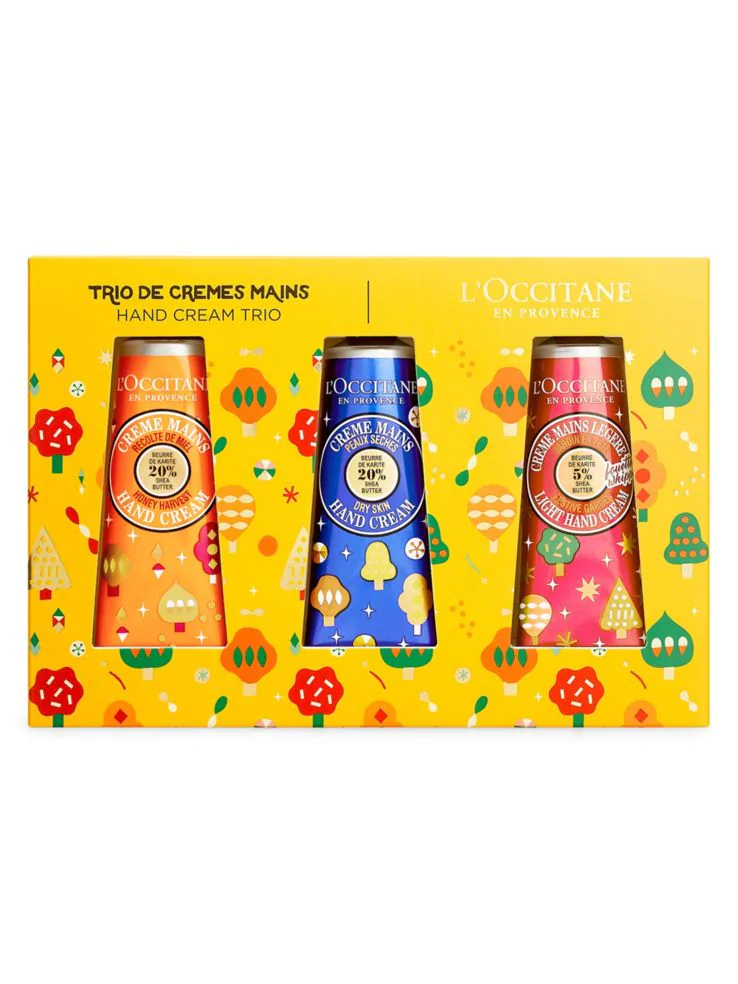 Shoppers Drug Mart is another great place to pick up Holiday Gifts and stock up on beauty essentials all year round. I love raking in all those PC Optimum points and usually redeem them on Bonus Redemption days to indulge in a little self-pampering. The Cosmic Celebration Photo Finish Star Power Primer Set by Smashbox has everything the beauty lover on your Xmas list will ever need to prep his or her skin for makeup that lasts! Included for $26 CAD are travel sizes of the best-selling Original Smooth & Blur Primer, Primer Water and Primerizer.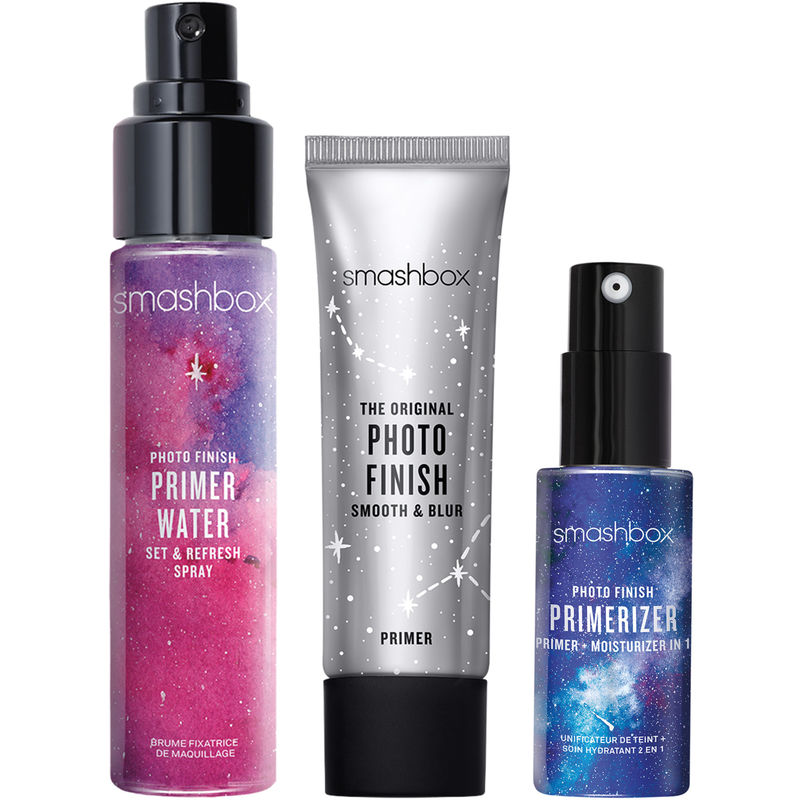 And also from Shoppers Drug Mart is this amazing set of skin care brushes from Quo. The Glow Beyond Skincare Brush Collection is a must buy for $35 (update: this is now on sale for $25.99) because a beautiful face starts with beautiful skin! Any skin care enthusiast like me would appreciate getting these 4 tools under the tree. These synthetic brushes were designed to help elevate any skin care routine. Included is a cleansing brush, mask applicator, hydrating brush, scoop primer brush and a pouch perfect for travel or storage.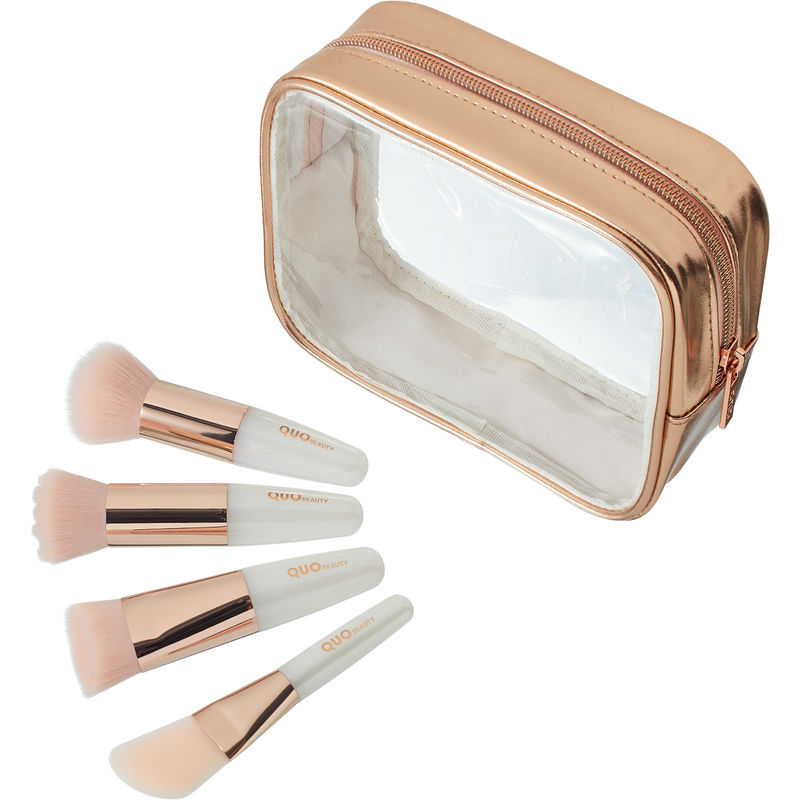 While the next products mentioned do not come packaged for you in a set already, the Rose Water Aromatherapy range from Bath & Body Works is something ANYONE on your Holiday list would love. I may have already picked up a bunch of these as gifts for Christmas! This delightful range of products contains Hyaluronic Acid and has the most delicious musky, rose scent. I'm currently loving their Mineral Body Polish and Hydrating Body Cream. Be sure to also sign up to Bath & Body Works email list to get all their sales info and coupons delivered straight to your inbox.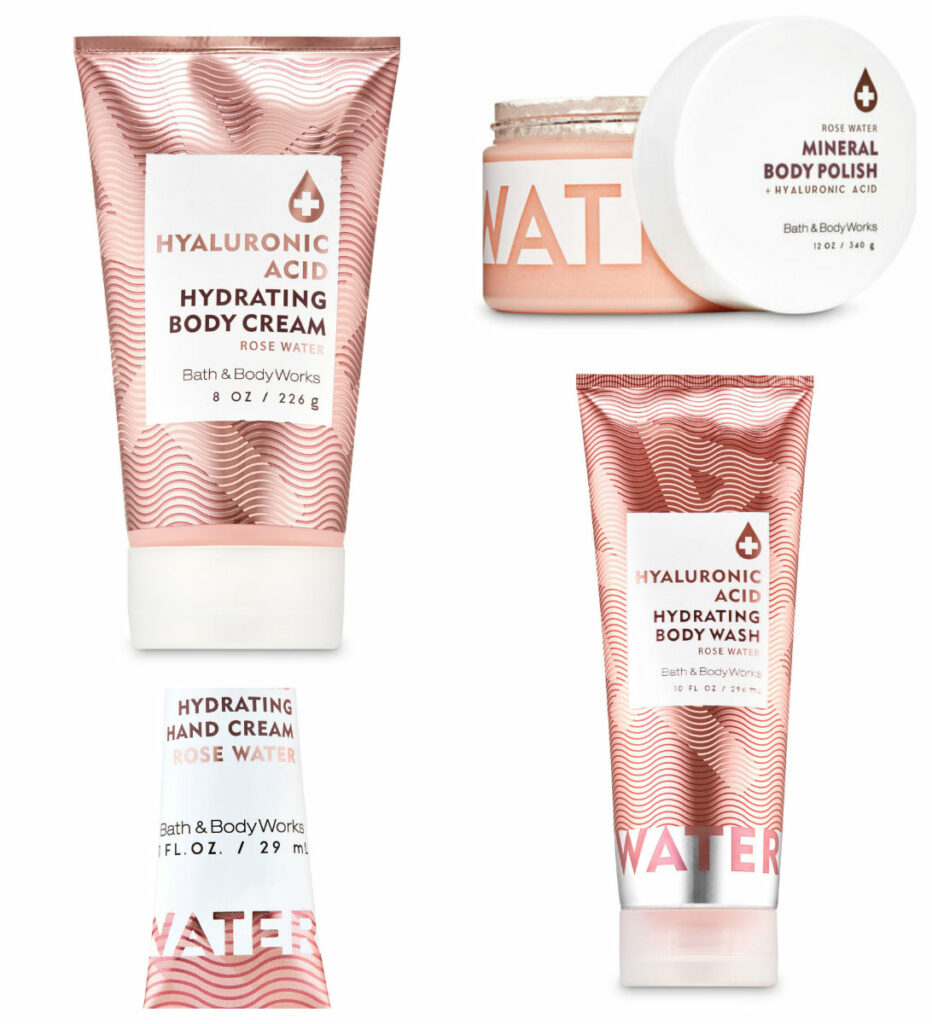 And lastly, Burt's Bees Face Essentials gift set is a must for anyone into skin care. It contains hydrating essentials for that special guy or gal on your list and only retails for $24 CAD. Included in the set are their Facial Cleansing Towelettes, Peach & Willow Bark Deep Pore Scrub, Soap Bark and Chamomile Deep Cleansing Cream and Coconut and Pear Lip Moisturizing Balm.