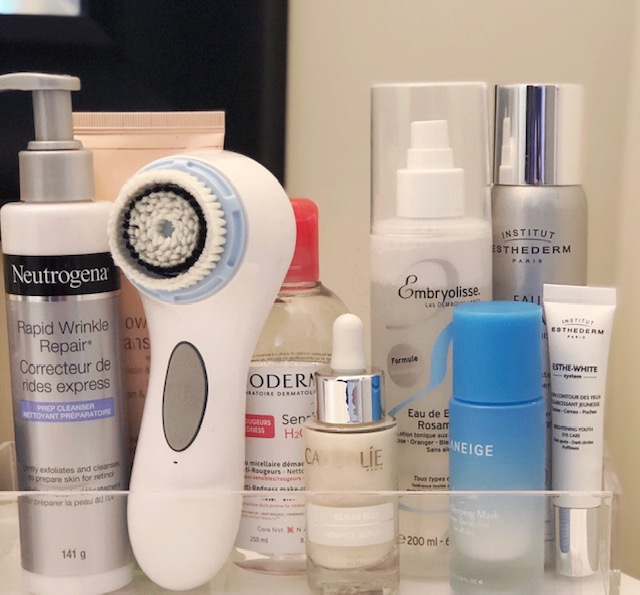 Beautiful makeup starts with healthy skin and a consistent skin care routine can make a world of difference on how your skin looks and feels. Winter usually brings out the worst in my skin. It gets super dry, dull and red from the cold and it can also have an uneven texture. I am always on the look out for products that can help nourish and soothe my problematic skin in the Winter.
My skin used to be "normal" in my twenties, but after 30 and especially after 40, I started to notice some big changes. If you've ever experienced dullness and redness or have noticed fine lines starting to form, then you know exactly what I'm talking about. There are many products that I love and repurchase often but I also like to discover new ones every now and again. My skincare routine is always changing and it is totally dependent on what I feel my skin needs at various times throughout the year. I am drawn however to products that claim to be anti-aging or help with texture, dullness or hyper-pigmentation. Here is a breakdown of the products that I am currently using (and the order which I apply them) to help me achieve a more youthful, glowing complexion.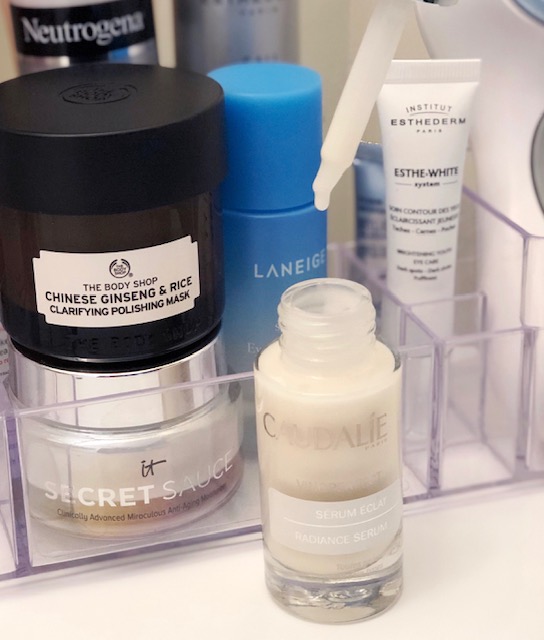 Step 1: Cleansing
Cleansing is the important first step of every skincare routine. I recently introduced the Neutrogena Rapid Wrinkle Repair Prep Cleanser to my cleansing routine and have been using it interchangeably with Pixi Beauty's Glow Tonic Cleansing Gel. Both cleansers do a great job of ridding my skin of dirt, makeup and impurities, while also providing the illusion of smaller pores, which if you know anything at all about skincare, you know that pores can only appear smaller, but that they can not actually shrink.
I use my fingers to apply a small amount of product all over my face in the morning and do a deeper cleansing routine using my trusted Clarisonic every night. After cleansing, rinsing and patting dry my face, I also use some Bioderma H2O Sensibo on a cotton round to give my skin one last clean sweep before applying a toner.
Step 2: Toning
Toning the skin after cleansing helps to tighten your pores and restores your skin's pH balance. This is an especially important step if you have any skin sensitivities, redness or inflammation. I've been reaching a lot for the Eau de Beauté Rosamélis ($22/200ml) by Embryolisse or Pixi's Glow Tonic ($38/250ml), both of which have been in my skincare rotation before. The first is a refreshing toning spray of flower waters (Rose, Orange Blossom, Cornflower & Hamamelis) that leaves my skin feeling completely fresh and purified and the other is a staple that I always have on hand comprised of 5% glycolic acid, red ginseng and aloe vera, which gently exfoliates while it tones. 
Step 3 & 4: Hydration/Treatments
After cleansing and toning, most people apply a moisturizer then put on their makeup. I like to start with a serum then layer with my moisturizer or night treatment. In between each application I go do something that takes a few minutes (i.e brush my teeth, check a few emails) to allow the product I've just applied to  really penetrate into the multiple layers of my skin. Since serums are usually thinner and because they are always packed full of nutrients, it is really important if using both a serum and a moisturizer that you apply the serum first. Applying your moisturizer next helps lock in the serum and allows the ingredients in both products to be most effective. 
Just after Halloween, I started using the VinoPerfect Radiance Serum by Caudalie every morning and night underneath my moisturizer and night cream. After applying my serum in the morning, I apply a thin layer of moisturizer on top. I'm currently using Secret Sauce by it Cosmetics, which contains anti-aging ingredients Collagen and Hyaluronic Acid. Skincare results always take time and very seldom do I see immediate results but, there is something very special about this duo for me. My skin has been very happy! 
Caudalie's VinoPerfect Radiance Serum claims to visibly brighten and even out skin's tone and texture, boost radiance and combat dark spots. A lot of claims for one little bottle! In addition to olive squalane (known for its hydrating properties) and a 98% natural ingredient composition, the serum also contains Caudalie's patented key ingredient "viniferine". This ingredient, extracted from grapevine sap claims to be 62 times more effective than Vitamin C at boosting radiance and evening out the complexion. And if that wasn't enough, VinoPerfect is also oil-free, gluten-free, vegan and void of dozens of harmful ingredients (i.e. sulfates, parabens, mineral oil etc.), which I certainly appreciate.  In just over a month and a half, my skin is visibly brighter and perhaps because of this newfound brightness, previous pigmentation concerns like sun and age-related spots and texture issues (i.e. the lack-luster appearance I've been totting around all year) are significantly less noticeable.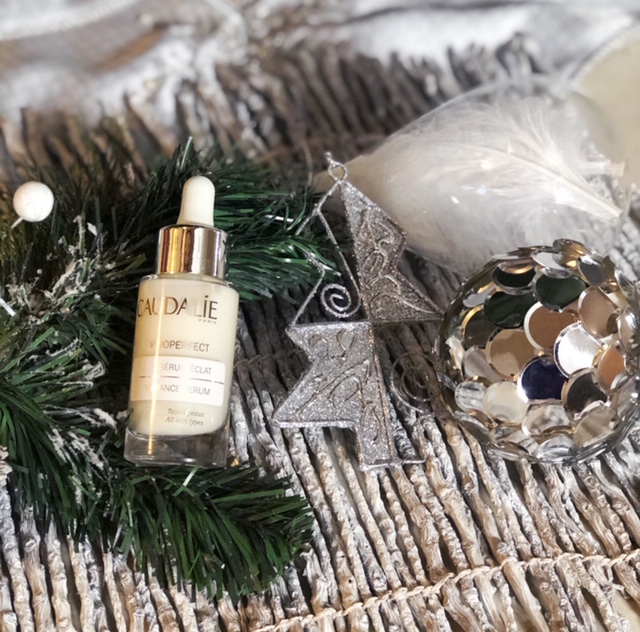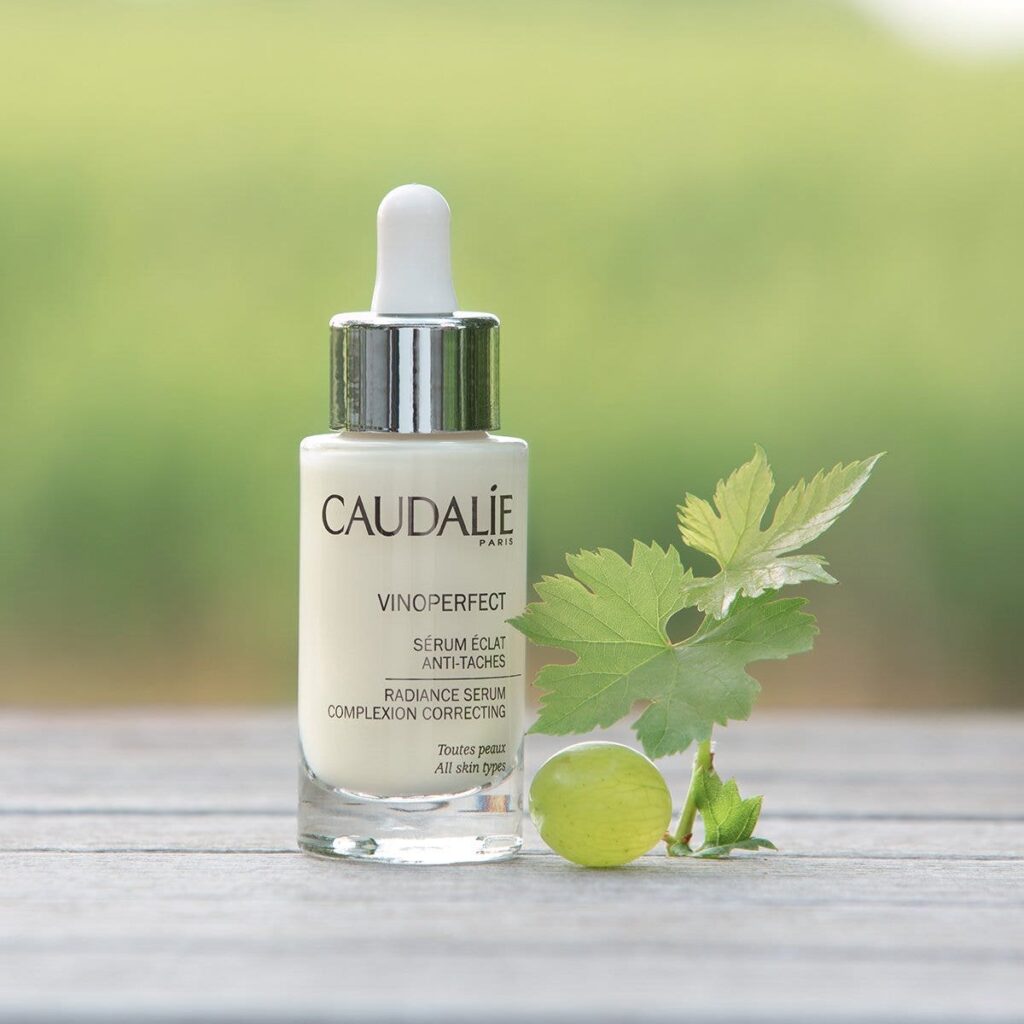 Step 5: Night & Eye Creams  
At night, I've been using up what I have left of the Luminous Dewy Skin Night Concentrate by Tatcha but I am looking for something new to try and would love to hear any recommendations any of you may have? As for the eyes, many people skip this crucial step. I have two eye creams in my current rotation, which I use around the thin, sensitive skin around my eyes and also the area around my lips. (I am so scared of getting laugh and expression lines!) These two creams may not be a surprise to some of you as I've mentioned them on social media before, but I am still very much smitten with the Eye Sleeping Mask by Laneige and Esthederm's Brightening Youth Eye Contour Care. 
Masking & Facial Mists
As a special treat to my skin, I also apply a mask every week, sometimes even more frequently! Masks can be applied at any time throughout the day but I get the most enjoyment from using them after a long day or before my night time routine. I tend to change up my masks often and swap out sheet masks for the rinse-off variety depending on what I'm in the mood for. Current favourites are The Body Shop's Chinese Ginseng & Rice Polishing Mask, 7th Heaven's Gold Infused range of masks available here and the super nourishing Matcha Tea Miracle Face & Neck Mask by Teaology. 
Because my skin in the Winter is so dry, I also love to spritz a facial mist throughout the day to add another boost of hydration. Facial mists like Bioderma's Hydrabio Mist and Eau Cellulaire Hydra-Booster Mist from Esthederm (recent favs) help to set my skincare products and makeup for the day and refresh/awaken my skin, while combating redness.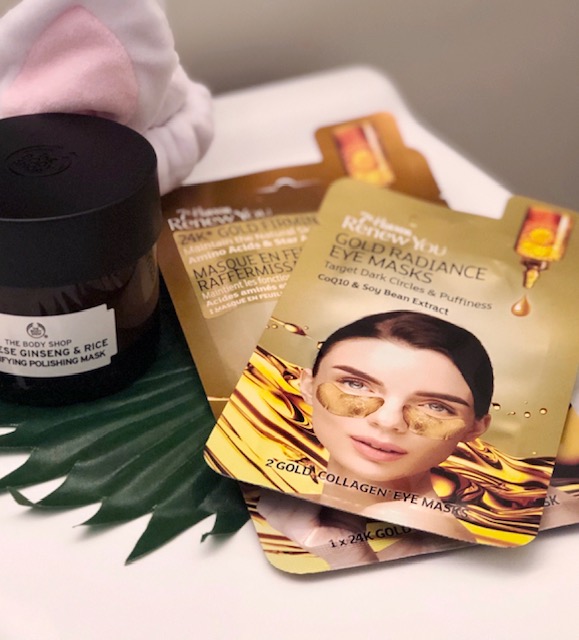 I can't stress enough how important taking care of your "canvas" is. With a bit of effort and a consistent regime, you will start to notice great results that you and your skin will be ecstatic about.
Sandra ♥