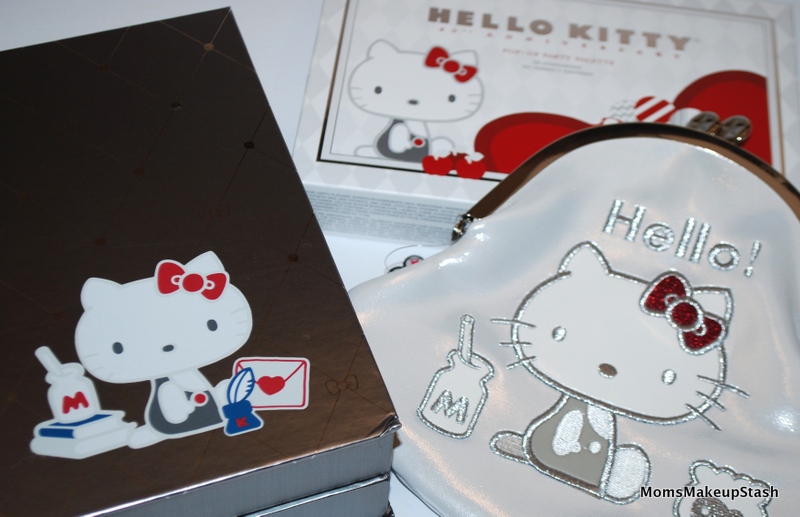 I'm not the only one that turned 40 this year! Hello Kitty, one of the world's most beloved figures also celebrated her 40 year milestone in 2014. To celebrate the occasion and her enduring legacy of friendship and happiness, Hello Kitty launched their 40th Anniversary Collection, a fun beauty range exclusive to Sephora stores. Among the collection standouts are an adorable "diary" chalk full of surprises including makeup items and accessories, a gorgeous eye shadow palette and a cute makeup case.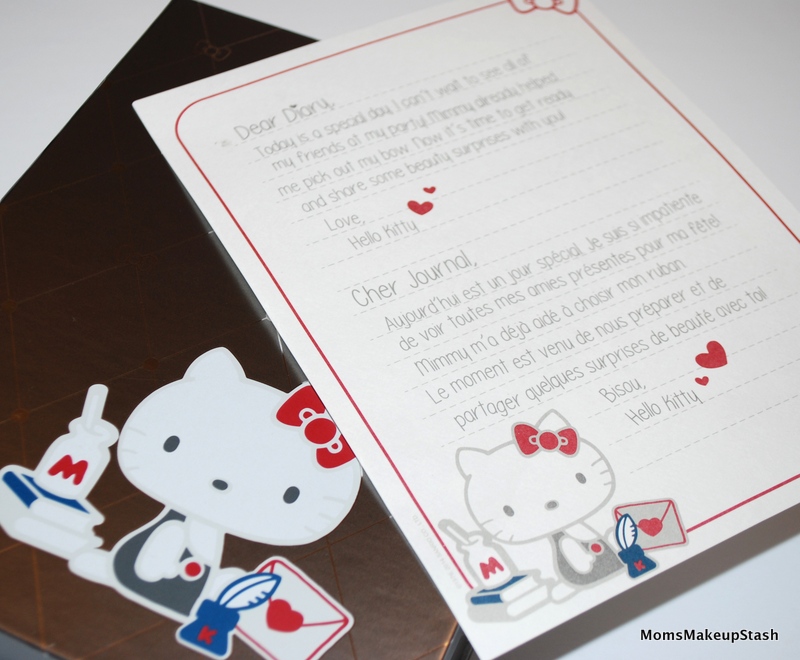 The Red Bow Beauty Diaries ($65 CAD)
Hello Kitty's playful spirit and stylish charm merge together to create a book of must have accessories and makeup collectibles. Included in the set are 15 color cosmetics and/or accessories (i.e. lip glosses, eye shadow sticks, liquid eyeliners and a variety of collectible trinkets).
Contents
– Hair Tie, Coin Purse & 1974 figurine
– 16 x All Better bandages
– 2 x All Eyes on Hello Kitty eyeliner appliqués
– 1 pair of Supercute accent nail appliqués
– 2 x (0.10 oz) XOXO Lip Glosses in Strawberry Pink, Toffee Nude
– 2 x (0.14 oz) Pretty in Pearl Eyeshadow Sticks in Hot Cocoa, Champagne Rose
– 2 x (0.14 oz) Electric Slide liquid liners in Violet, Royal Blue
– 2 x (0.12 oz) Plush Pout lip balm in Cherry Red, Coral Crush
– Pink Streak Hair Mascara (0.30 oz)
* products are paraben, sulfate and phthalates free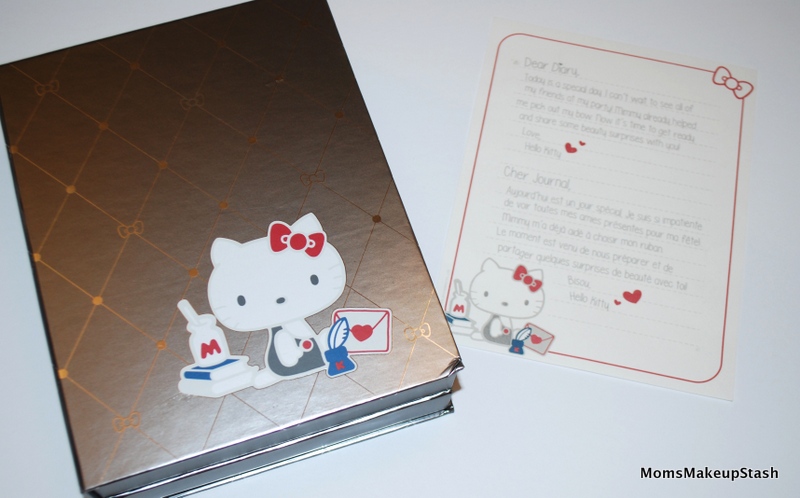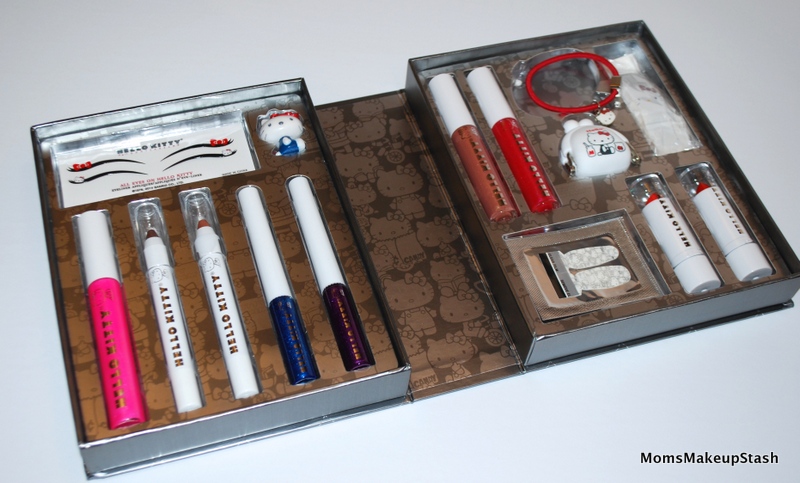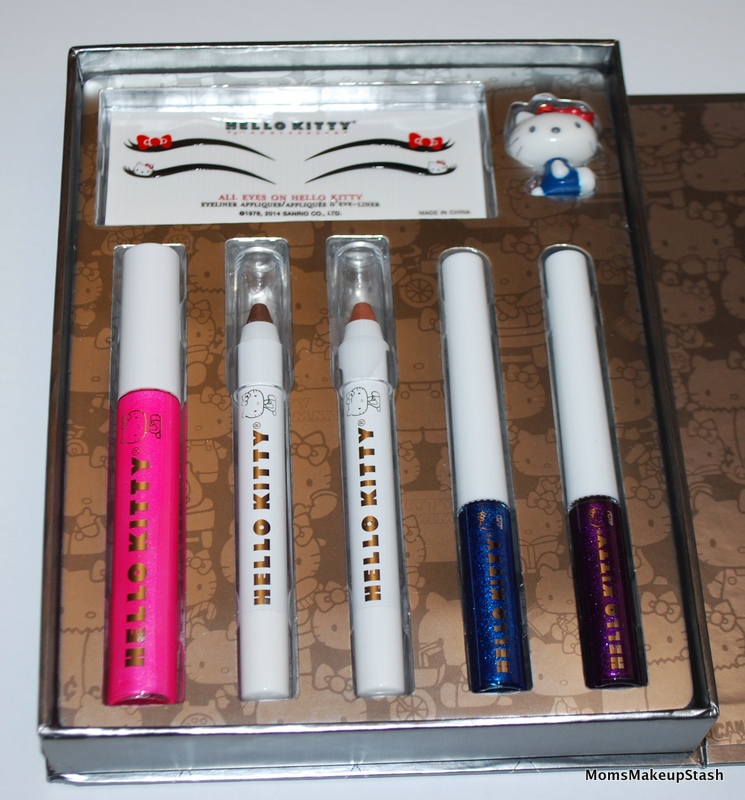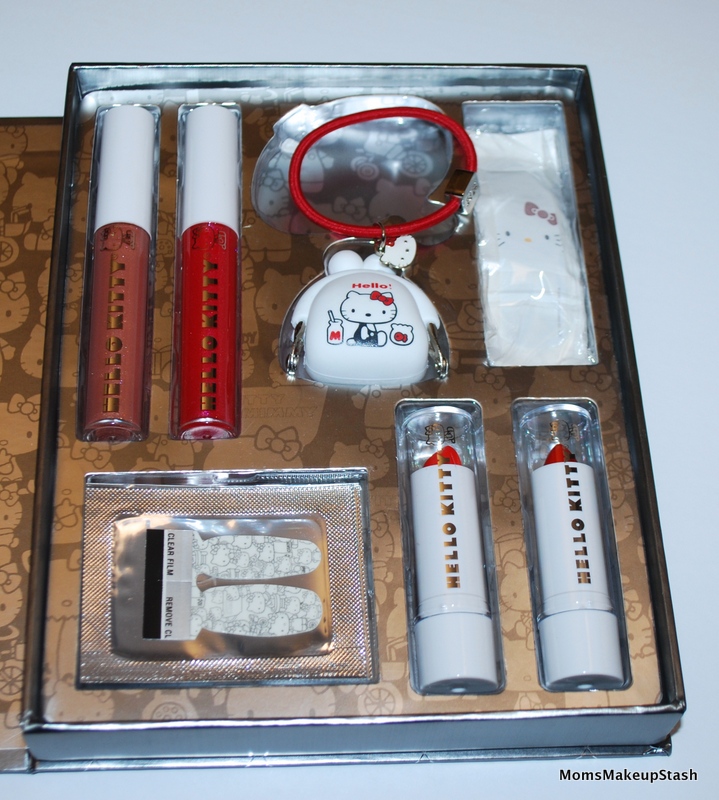 Milk Money Makeup Bag ($39 CAD)
The original iconic Hello Kitty coin purse from 1974 has been updated and re-sized. The vinyl bag boasts a shiny silver casing and unique star design clasp and is great for holding all of your makeup essentials or anything else you want to tote around in your handbag.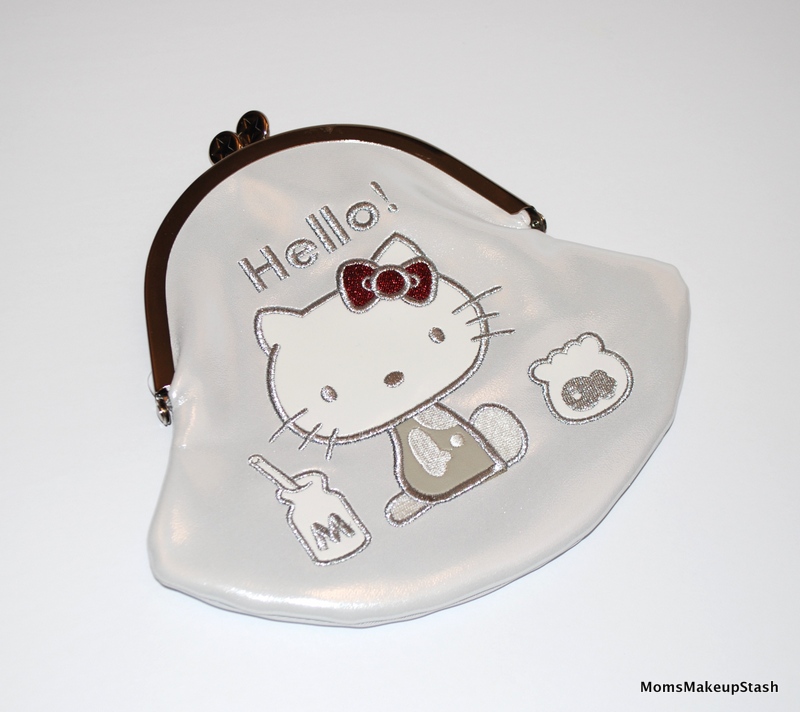 Pop-Up Party Palette ($62 CAD)
My personal favourite from the collection is an adorable eye shadow palette with 20 captivating shades that range from neutrals to brights. The Hello Kitty Pop-Up Party Palette is a must-have for any Hello Kitty enthusiast! Hello Kitty's signature satin ruby-colored bow pulls the palette open to reveal various textures of eye shadow including mattes, shimmers and metallics. The palette lid lifts to reveal a special 3D pop-up and the shadows are even named after some of Hello Kitty's favorite things. In terms of quality, the shadows have a soft and blendable texture that is very easy to work with. I have been absolutely loving these shades! See below for swatches.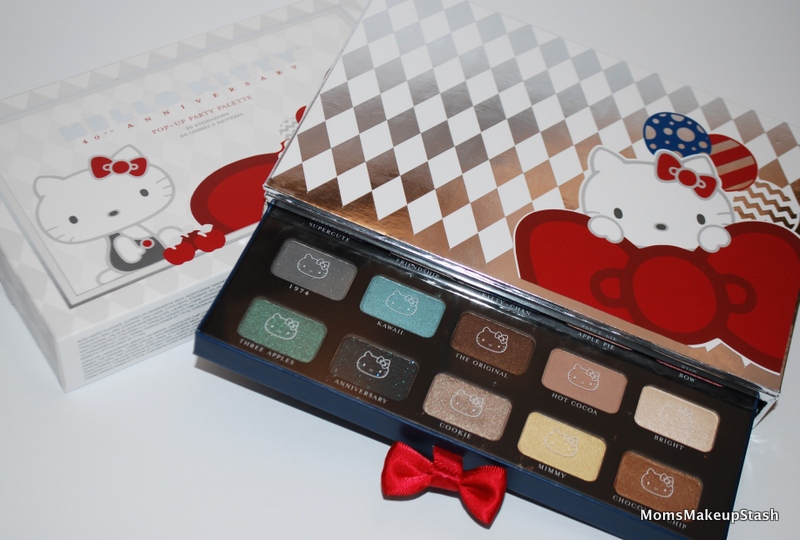 Contents
20 x (0.035 oz) eye shadows in the following shades:
MATTES: Happy (plum purple), Playdate (gray), 1974 (blue-gray), Hot Cocoa (taupe), Anniversary (black with green sparkle)
SHIMMERS/SATINS: Dear Daniel (bright blue), Bright (champagne), Milk (white cream), Celebrate (maroon), Supercute (royal lavender),  Friendship (pink vanilla), Kitty-Chan (navy blue with rose gold sparkle), Apple Pie (peachy-pink), Bow (rosy pink),  Kawaii (mermaid green), The Original (rich brown),  Three Apples (medium green), Cookie (grey silver), Mimmy (sunshine yellow) & Chocolate Chip (sun-kissed beige)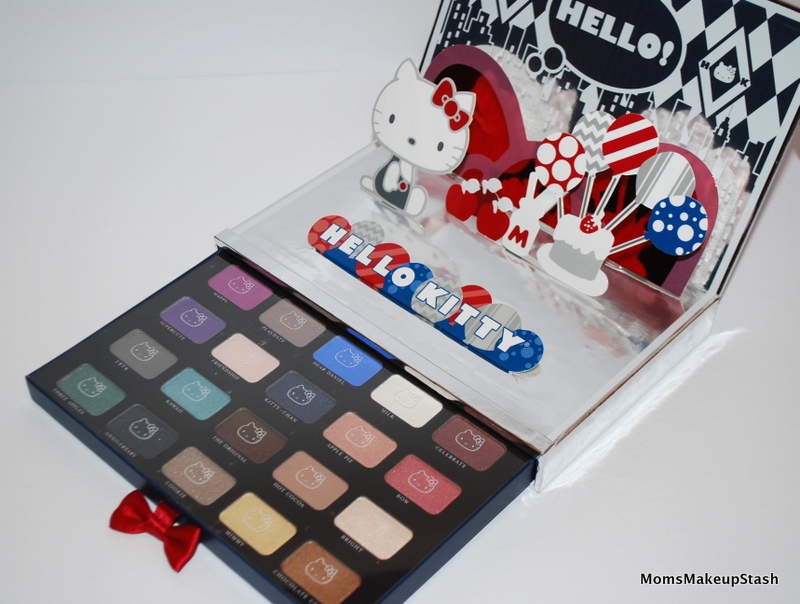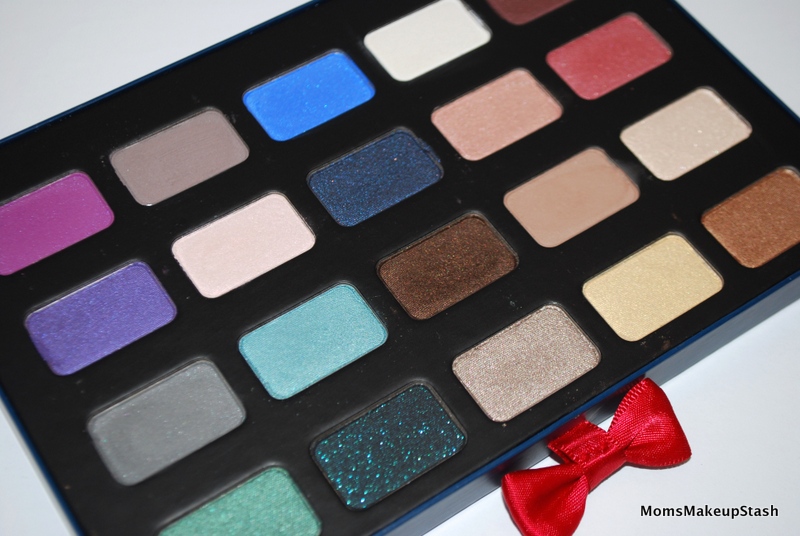 Are you a Hello Kitty fan or collector?
What do you think of the 40th Anniversary Collection?