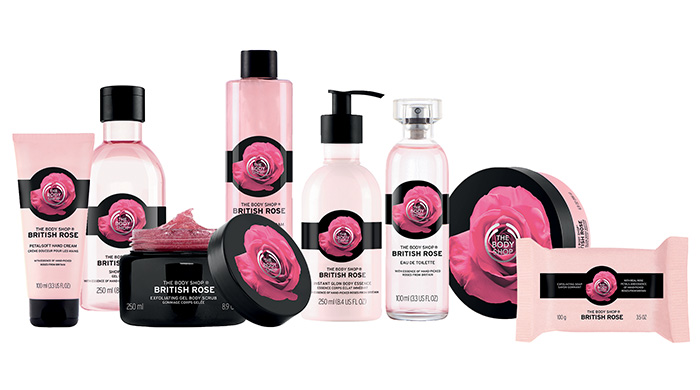 For centuries, roses have been admired by many for their fragrance and their beauty. The new British Rose Collection from The Body Shop features organically grown, hand-picked & air-dried roses from an award-winning farm on the English countryside. The blend is absolutely intoxicating! I gravitated to this collection when I recently previewed The Body Shop's new Spring/Summer product launches at their 40th Anniversary party. The company, which gives back in numerous ways, has always had an innovative edge and uses only the best of ingredients from around the world. Let's take a closer look at the range that I predict will soon become a bestseller!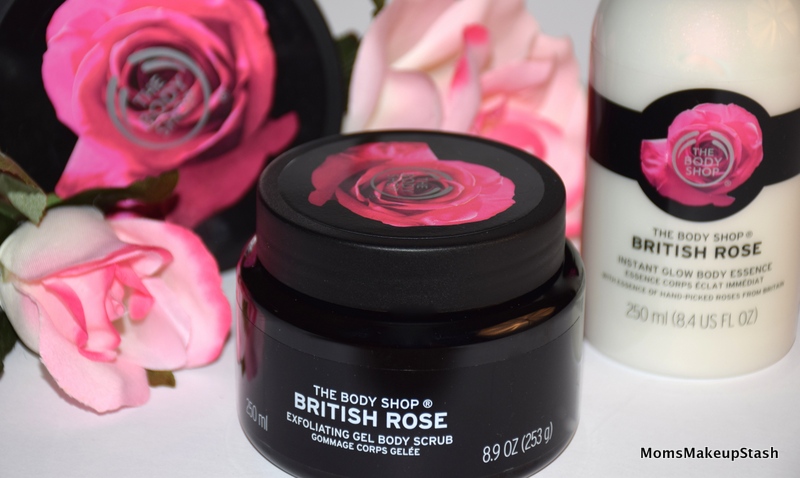 British Rose Instant Glow Body Essence ($21 CAD/250ml)
The Instant Glow Body Essence is the hero product of this collection in my humble opinion. It transforms your dry and dull looking skin by providing a natural-looking, instant glow. If you look closely at the product, you'll notice an iridescent shimmer throughout that looks just glorious when lathered onto the skin. This lightweight body essence also leaves skin feeling smooth and petal-soft. It doesn't smell like the heavily scented rose products that your grandmother owned years ago….instead it's subtle and perfectly captures the true essence of roses.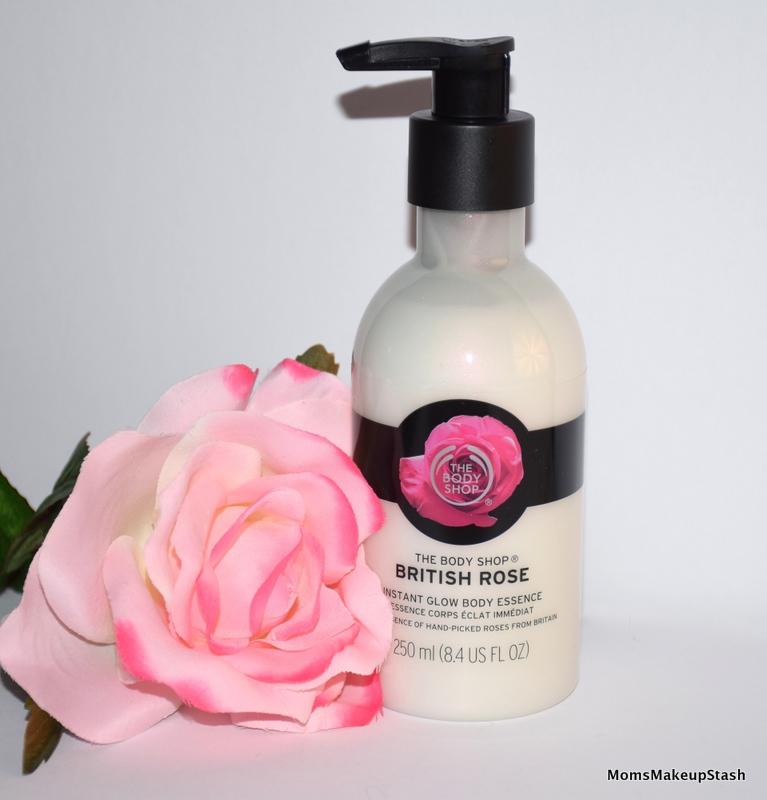 British Rose Instant Glow Body Butter
($21 CAD/200ml
)
Like all scented Body Butters from The Body Shop, this one also provides 24 hours of dewy hydration and an instant, all-over healthy glow. The moisturizer is velvety-soft and feels light…. but it's somehow rich in moisture too. Perfect for normal to dry skin and a great body moisturizer for fans of the rose essence.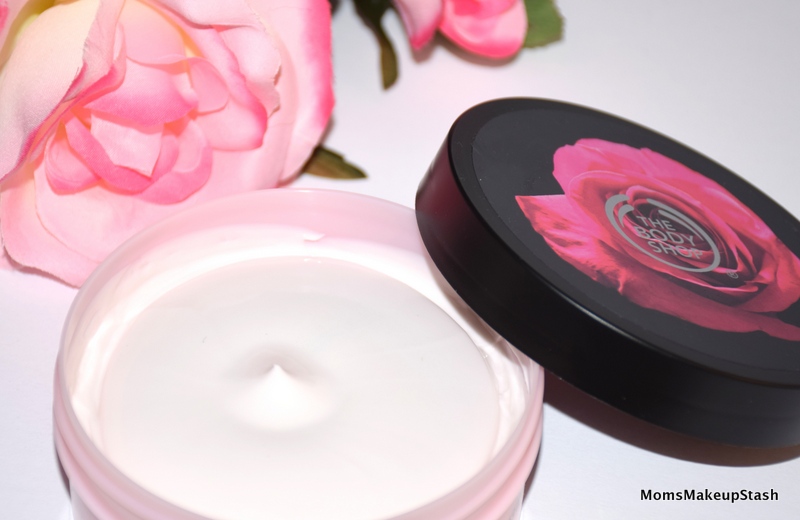 British Rose Exfoliating Gel Body Scrub ($22 CAD/250ml)
With a gel texture and real rose petals, this exfoliating body scrub is a must-try. It melts easily onto the surface of the skin and gently refines it to reveal a smoother, fresher surface. I've been using this in the shower to prep my skin before I apply a self-tan/glow product. This product also smells incredible and is a real treat for the skin!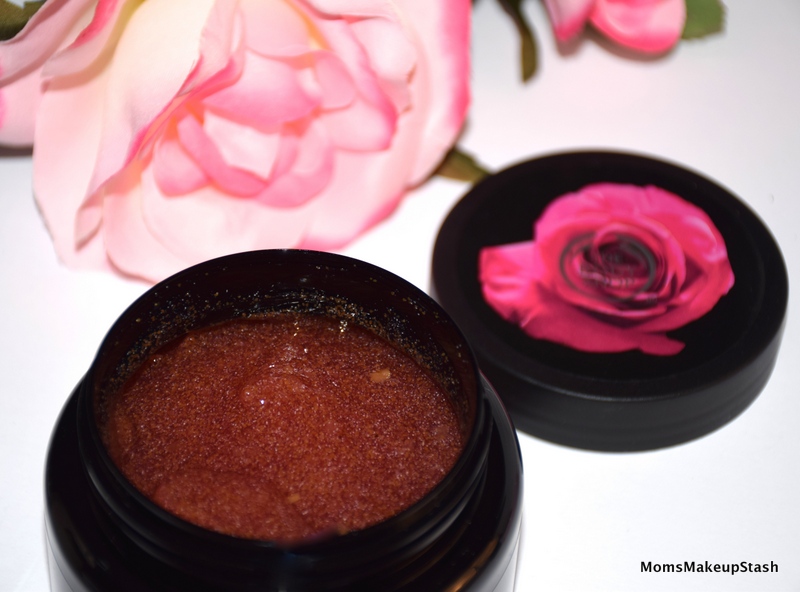 The British Rose Collection also includes the Petal-Soft Bath Foam ($12 CAD/250ml), Shower Gel ($12 CAD/250ml), Petal-Soft Hand Cream ($10 CAD/30ml or $21 CAD/100ml), Eau de Toilette ($20 CAD/100ml) and an Exfoliating Soap ($6 CAD/100g).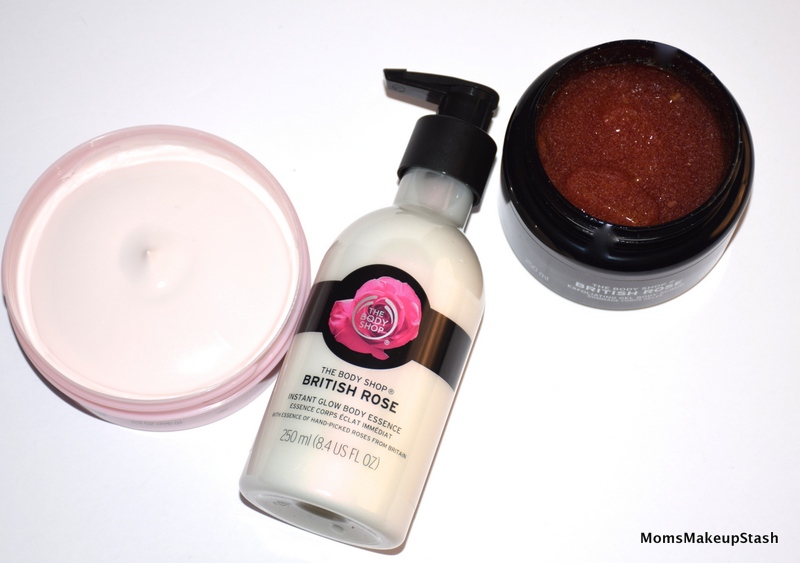 Look out for these products as well as an assortment of British Rose inspired cosmetics including the Cheeky Kiss of Colour Lip & Cheek Stains, the Petal Perfect Palette and Nail Colours in The Body Shop stores and online mid April 2016!