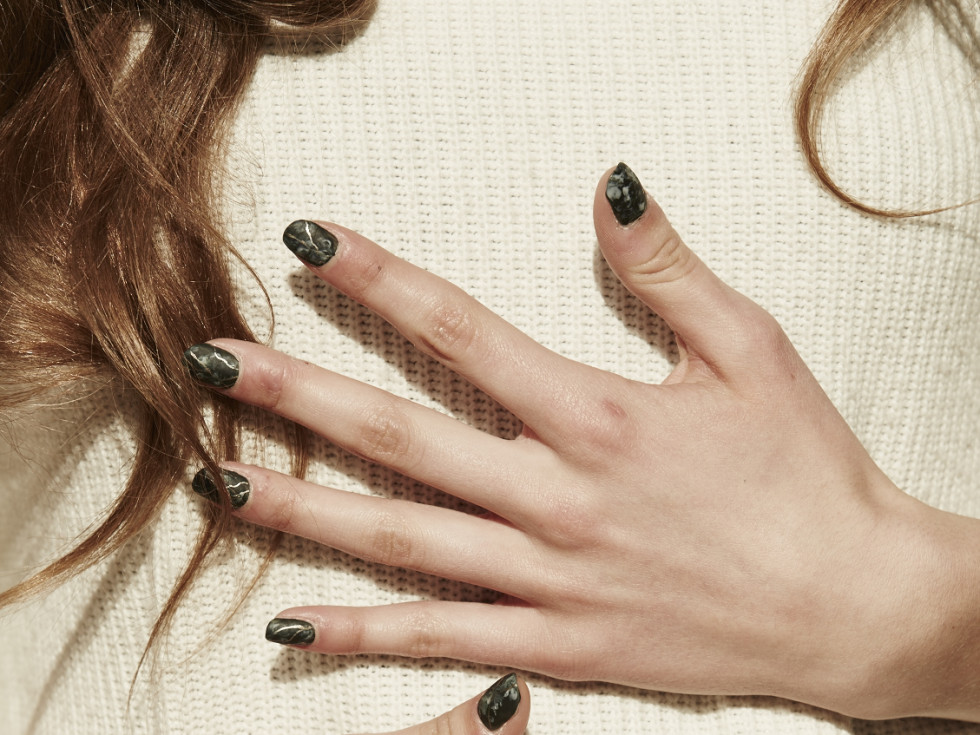 The Fall 2016 season of Fashion Week in Toronto just wrapped up a few days ago and I spent a whole day backstage with the pros dishing about beauty, nail, hair and fashion trends. This time around, I was most inspired by all of the wearable and easily achievable nail designs that I spotted backstage and on the runway. Rita Remark, the adorable and uber talented Lead Nail Artist & Global Educator for Essie wowed the crowds again with her simplistic, but innovative nail creations. This isn't the first time I've covered Rita's work, but each time, I leave our conversation totally inspired. My personal favourites this season were the nails that she designed for Helder Diego, Mackage and Hilary MacMillan… but all of them were striking and uncomplicated.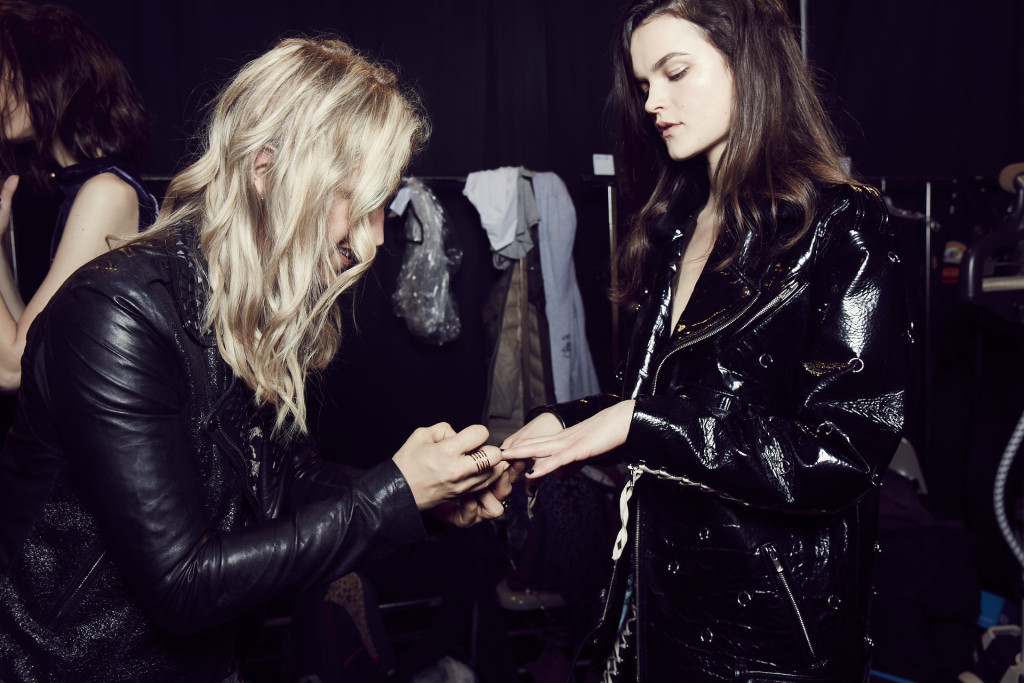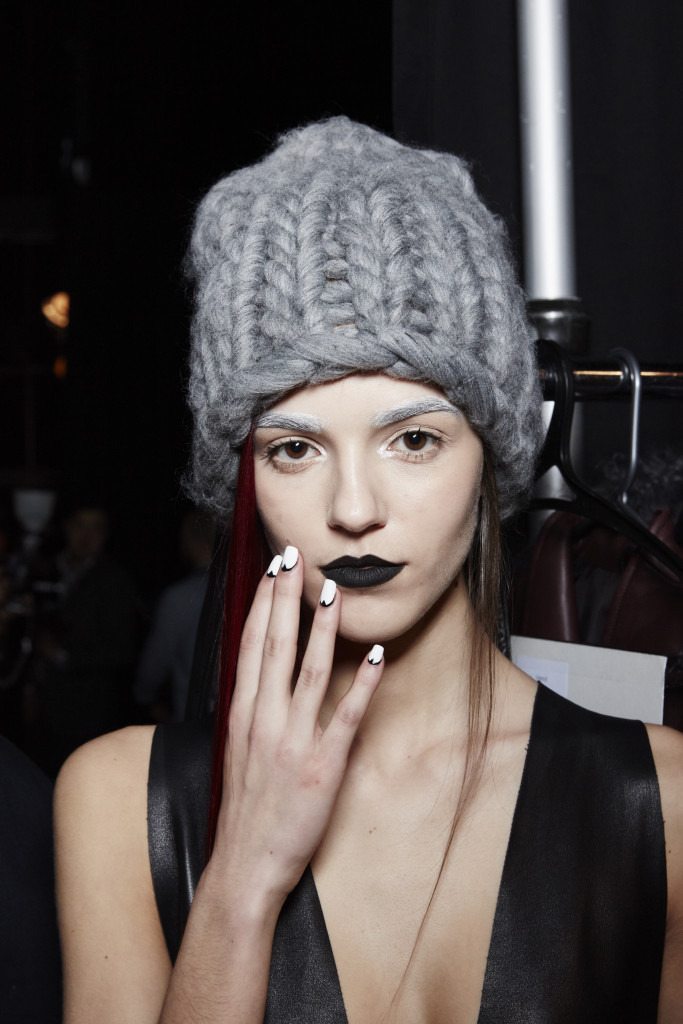 Mikhael Kale, known for his attention to detail, craftsmanship and tailoring, wanted simple nails for his Fall 2016 show this season. The nails were as simple as you can get with models sporting just 2 coats of Essie's "StyleNomics" (pictured below on the left) or "After School Boy Blazer" (pictured below on the right). I own both shades and love them each for their simplicity, versatility and trend-setting style!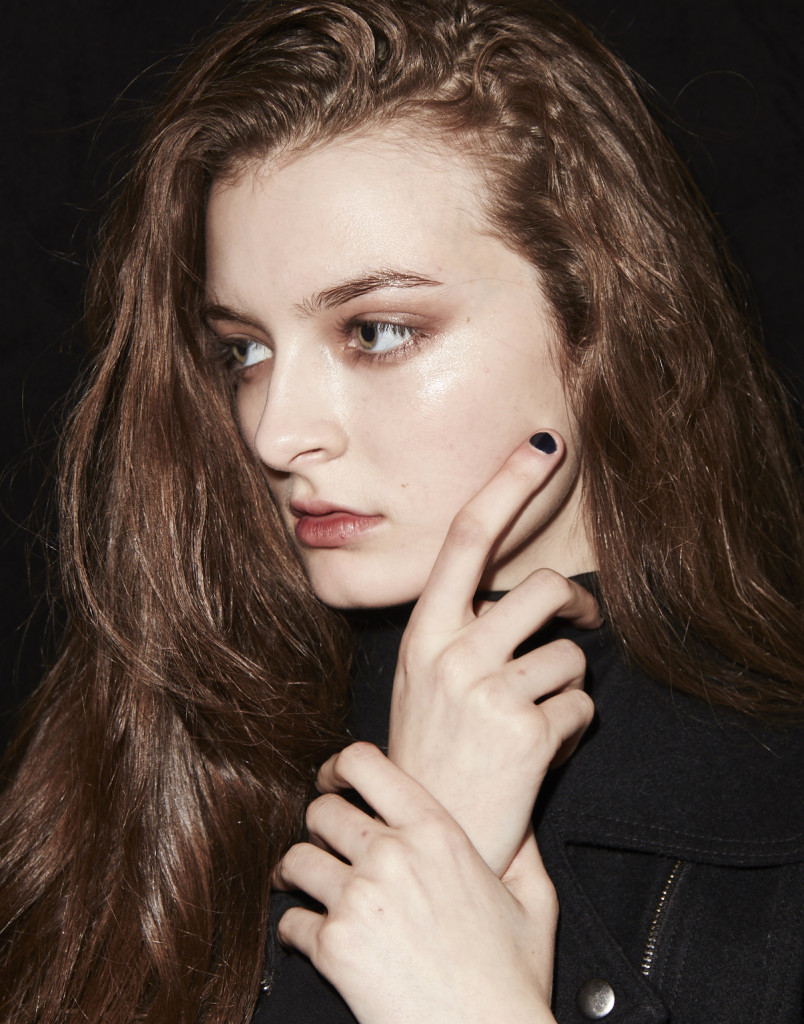 Mackage has some of the nicest outerwear and handbags that I've seen. Their pieces are designed with sexy detailing, a slim fit and beautifully unique closures. From chic silhouettes to a classic modern edge, I'm all about Mackage's style! The show's trendy nail look was created using Essie's basic, chalky white "Blanc" and their classic black "Licorice". Nails were then topped with "Matte About You" for a beautiful matte top coat effect.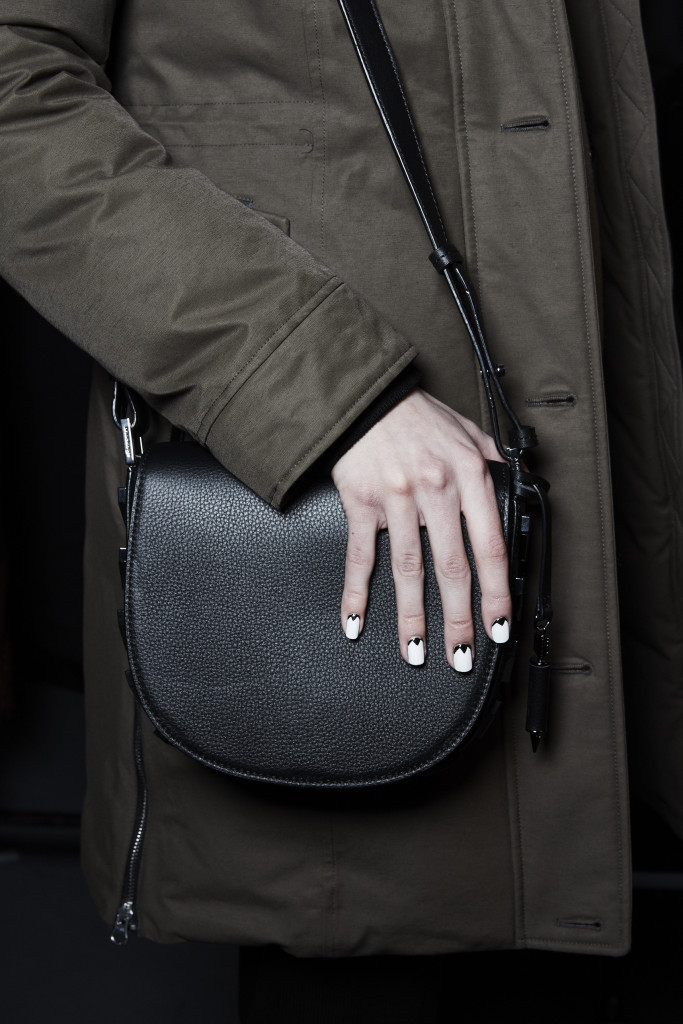 The nail look for the Hilary Macmillan show was both feminine and romantic. It included 2 coats of "Ladylike" on all of the nails with hand-drawn lips on the ring and pinkie fingers using Essie's "Angora Cardi". I love nude nails, nude lips, nude clothing and even nude shoes so this look is right up there with my other favourite trends this season!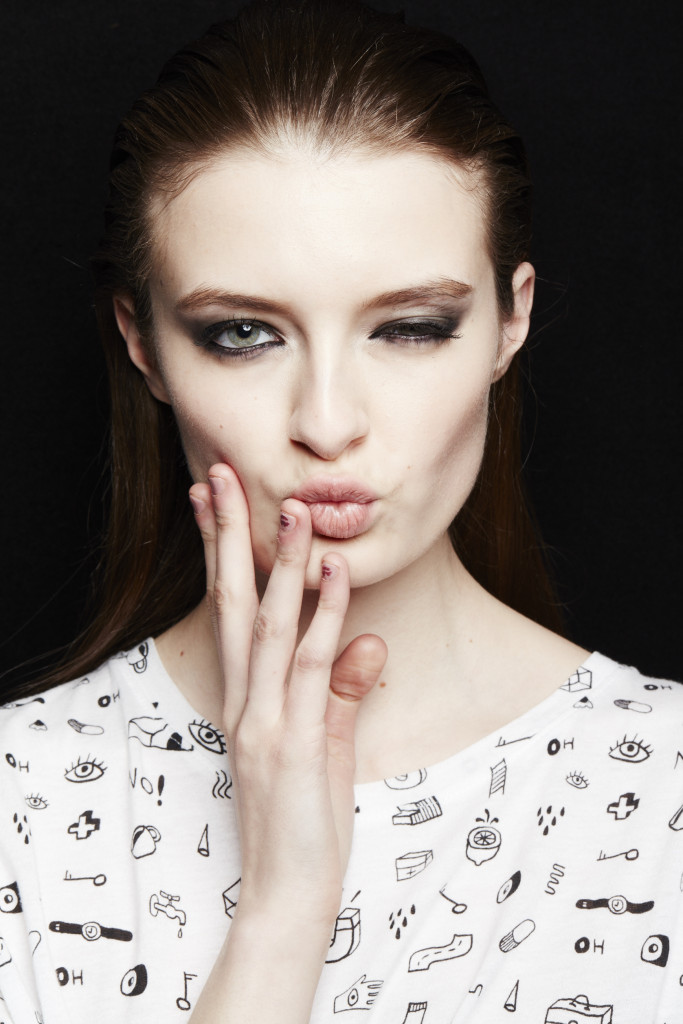 I must admit, the makeup for the Helder Diego show was a bit bizarre this season but no less, Grace Lee pulled it off especially since the designers wanted the models to look like "Courtney Love on a bender"! For nails, Rita's team used "SytleNomics", "Good as Gold", "Tuck it in Your Tux" and "Matte About You" to create the gorgeous stone-marble texture that you see below. Obsessed! Now all I need is someone to teach me how to re-create this masterpiece and I'm all set for Fall!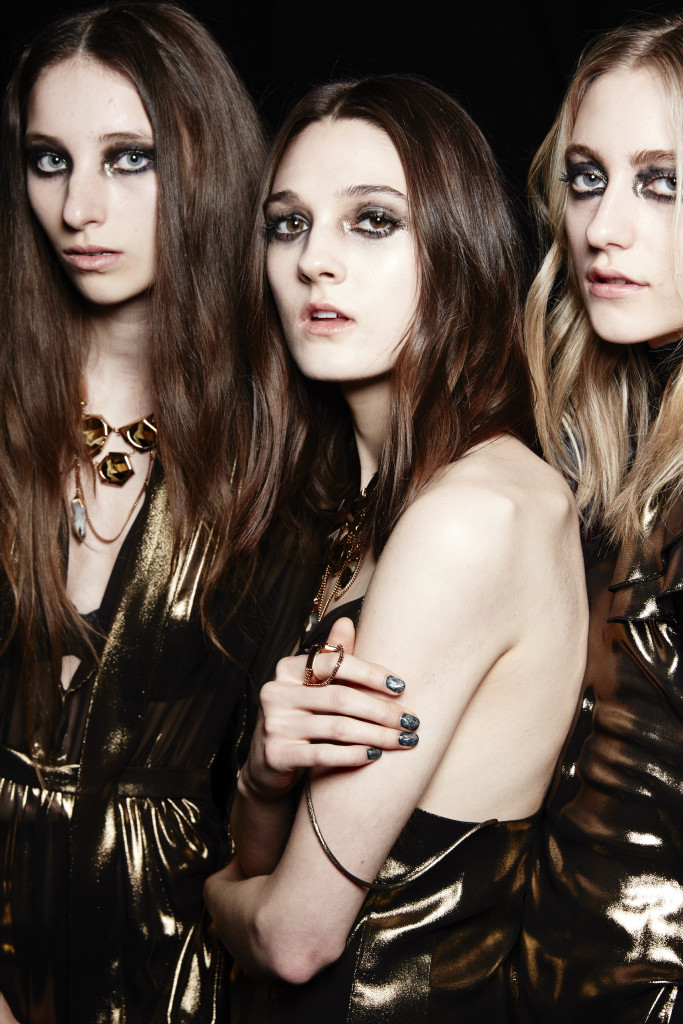 High-octane prints and a fun-loving aesthetic are great places to start when describing Hayley Elsaesser. The adored womenswear label has rocketed to success in just 2 short years with the help of a celebrity fan base including Katy Perry! The nails for the upcoming Fall 2016 Collection were fun, just like the brand's creator herself. To create the 60's inspired look, Rita's team used "Chillato", "Butler Please",  "Mod Square", "Playdate", "Licorice" and "Meet me at Sunset" to apply a dotted line across the middle of each nail.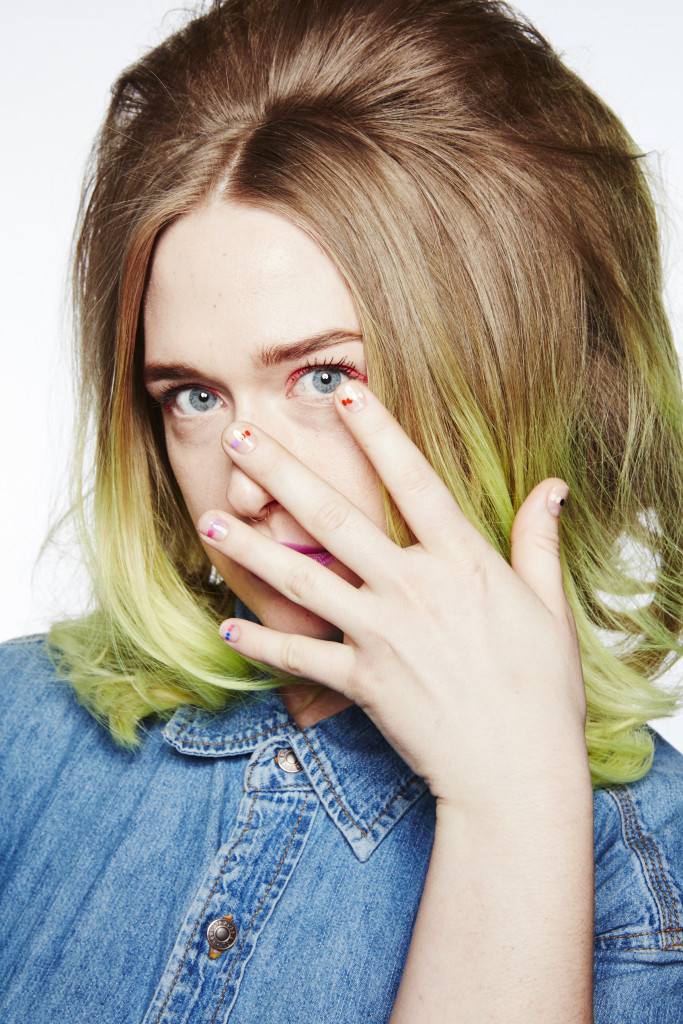 WRKDEPT is a new street brand from Montreal, whose philosophy is all about relatable and wearable clothing. I wouldn't say that their "Bed and Breakfast" Fall 2016 Collection demonstrated wearability for my taste but needless to say there were plenty of wool essentials, oversize tunics, hoodies and trousers. For the nails, both male and female models (yup the nails were unisex for this show!) wore split screen, multi-coloured nails which included "Sand Tropez" on the one side of every nail paired with either "Mink Muffs", "Mojito Madness", "Pool Side Service", "Watermelon", "Prêt a Surfer" or "Sunday Funday" on the other.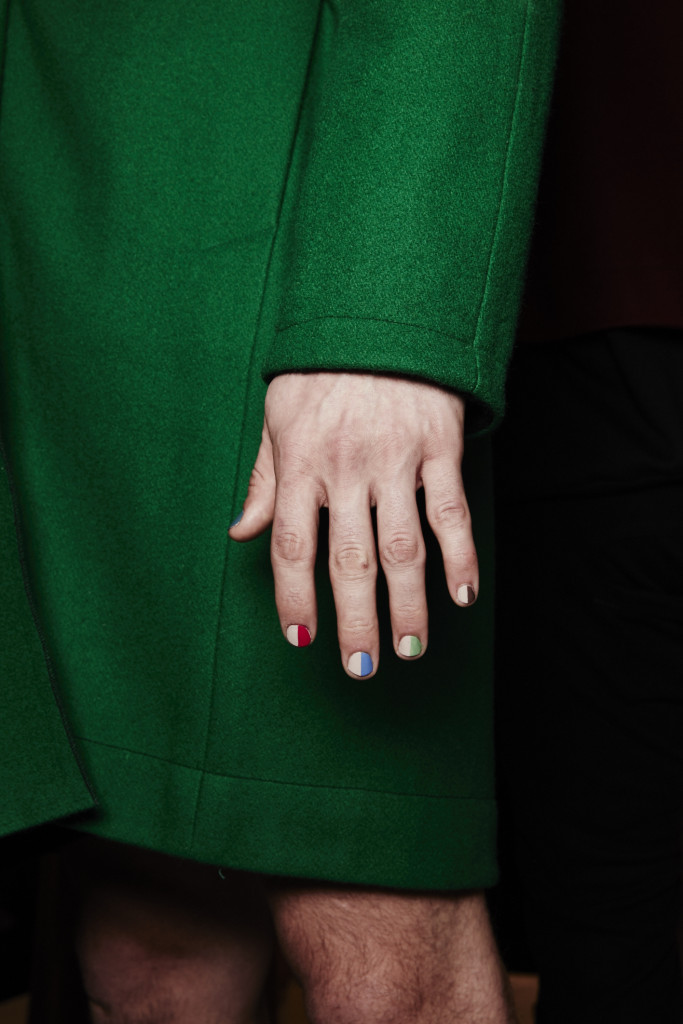 Malorie Urbanovitch is a knitwear, jewelry and leather goods line based out of Edmonton, Canada. The nails for her Fall 2016 collection consisted of jewel toned inspired tips using Essie's "StyleNomics" and "Good as Gold". I predict that this trend will continue to be a salon staple as we move into Fall & Winter.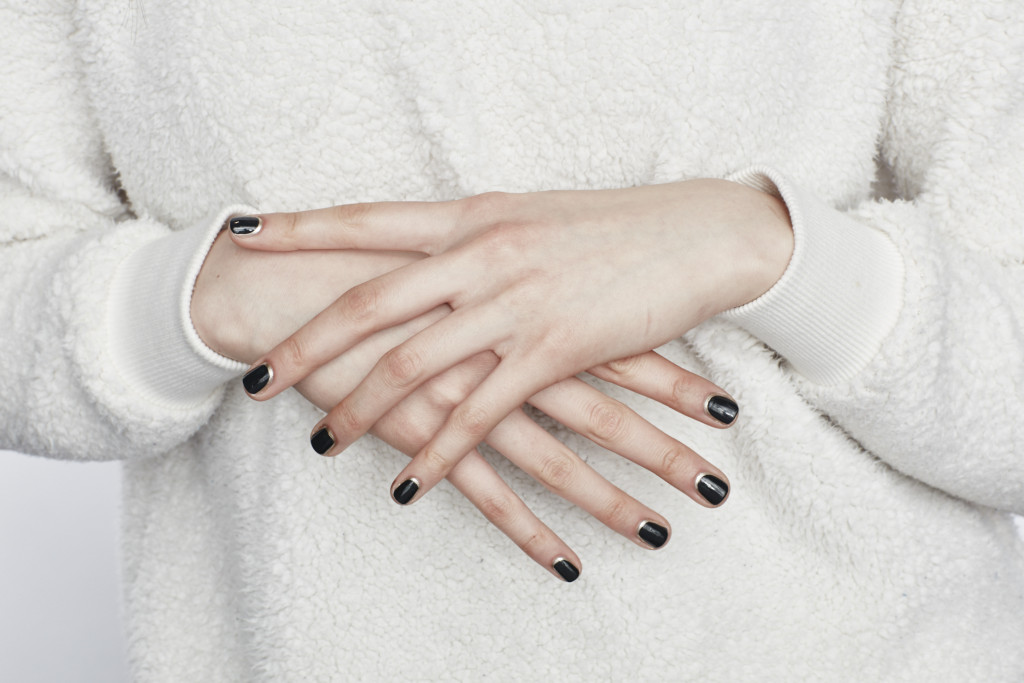 Which of these Fall 2016 nail designs are your favourite?
*Note: All photos (including those used in the above collages) are the property of Essie.