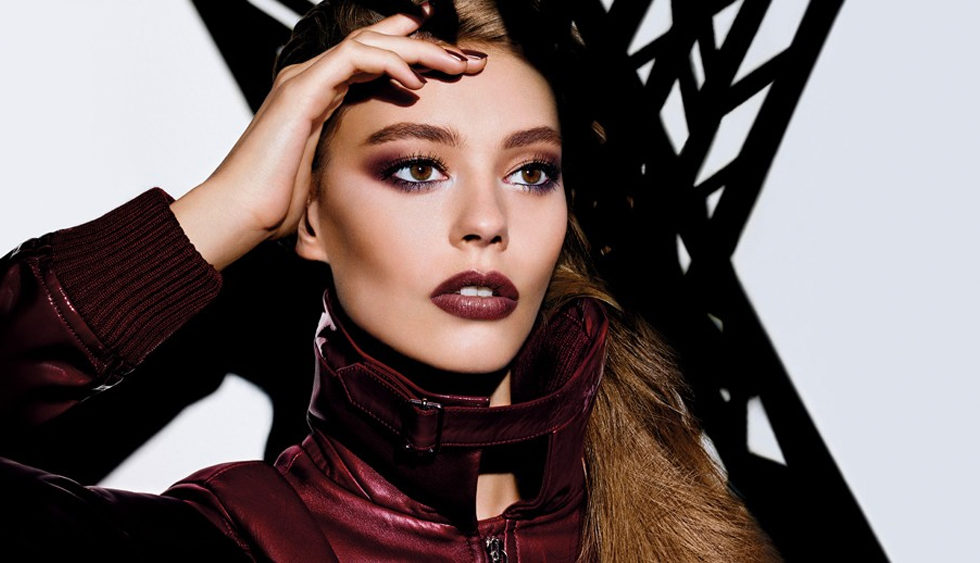 Today's post is all about Dior's Skyline Collection for Fall 2016. Well, actually just half of it. The collection is quite large so I decided to divide it into 2 separate posts – one for eyes, lips & nails and the other for face products including concealer, contour and highlight. For a review and swatches of the Face Collection click here.
Inspired by the colours of Autumn and by the Eiffel Tower's elegant architecture, the Skyline Collection exudes femininity and confidence. At the cornerstone of the collection are two of Dior's iconic 5 Couleur architect palettes in #506 Parisian Sky ($73 CAD) & #806 Capital of Light ($73 CAD). Each shadow quint has been embossed with the Eiffel Tower's geometric, lace-like detailing and both are absolutely breathtaking! The shade combinations are warm and inviting and as always, the eye shadow's performance does not disappoint. Pairing browns and pinks has always worked for me so the Capital of Light palette is right up my alley! Surprisingly however, it is the Parisian Sky palette that I've been reaching for more. The delicate pairing of steel grey and beige is a definite must-try!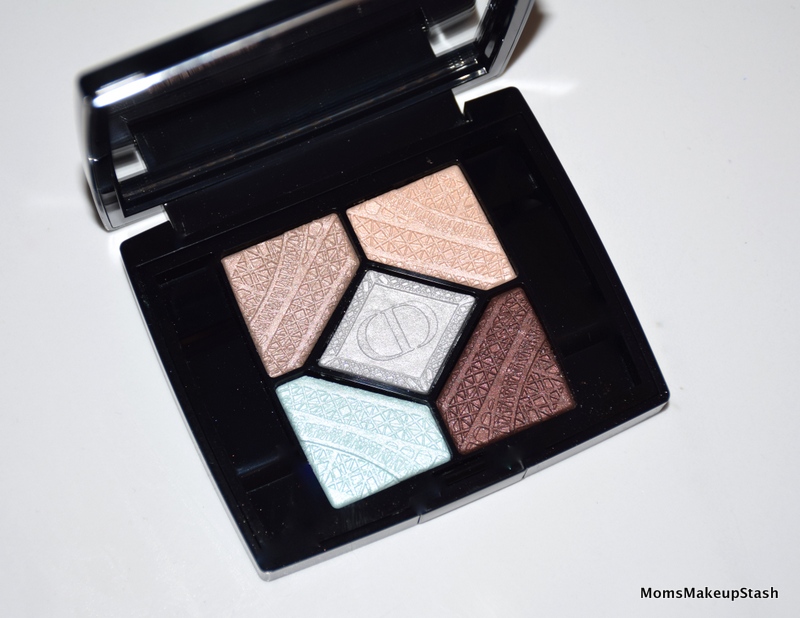 Dior 5 Couleur Eye Shadow Palette "Parisian Sky"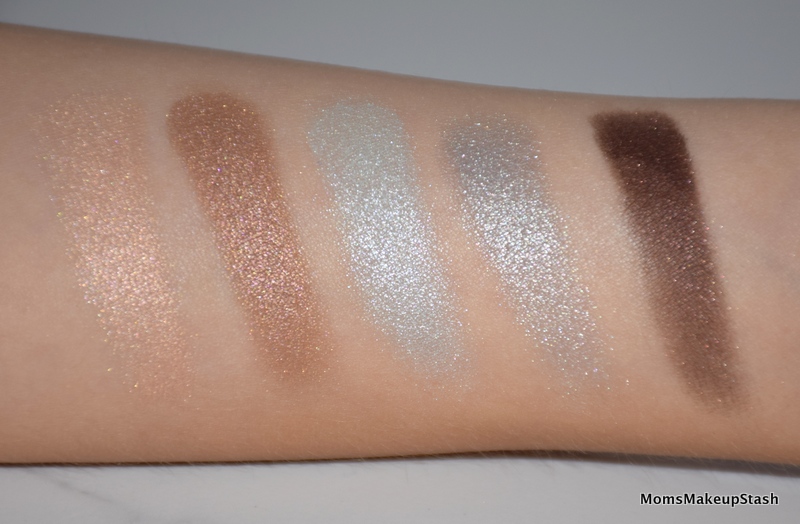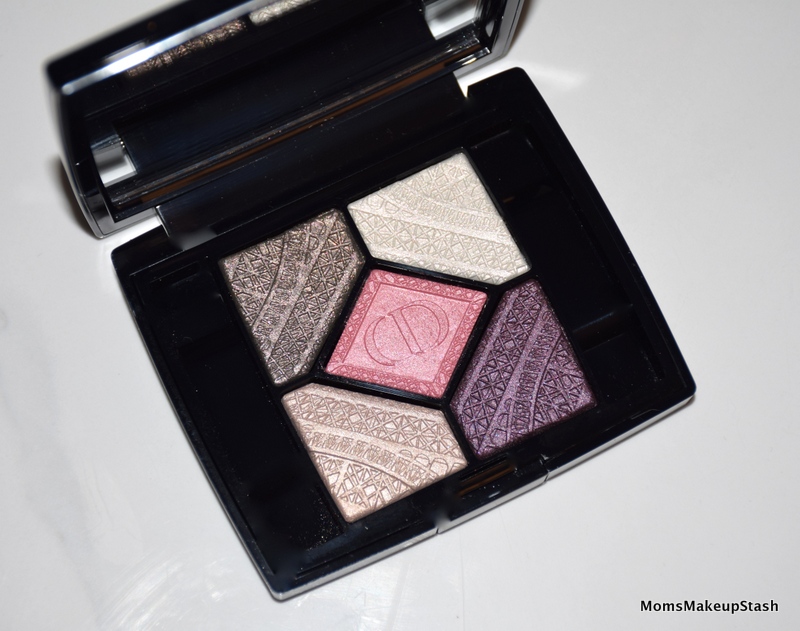 Dior 5 Couleur Eye Shadow Palette "Capital of Light"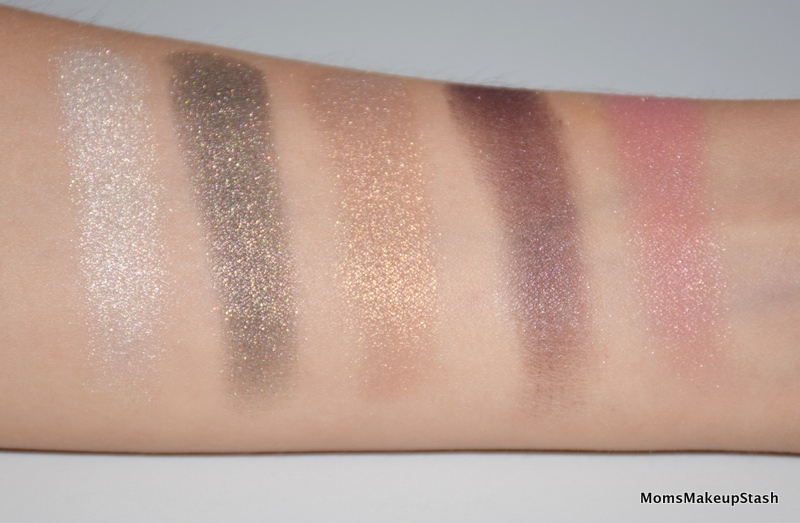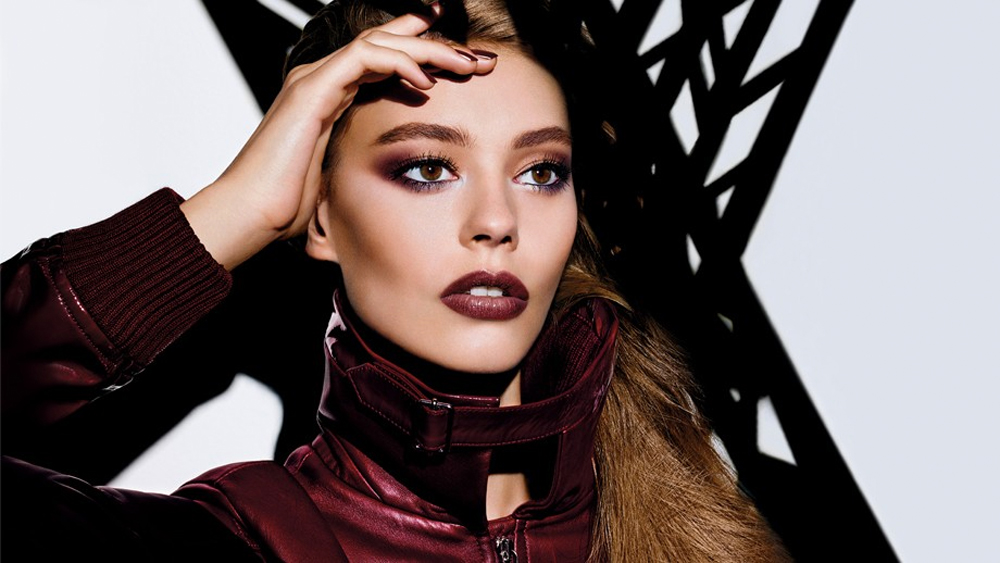 Brows done right help brighten up the eyes and shape the face. Dior's new waterproof Diorshow Brow Chalk ($40 CAD) has the colour intensity of a pencil and the staying power of a wax – all within a rich and creamy texture. I like this product but I do wish that the tip wasn't so bulky and wide. It is long-wearing and looks really natural though. Brow Chalk is available for a limited time in #001 Blonde, #002 Soft Brown & #003 Dark Brown (shown below). Also new to the lineup is the waterproof Diorshow Pro Liner ($36 CAD) in #062 Pro Grége (shown below) & #092 Pro Plum. I prefer a much more precise tip when using pencil eye liners so this product wasn't my favourite due to its beveled tip.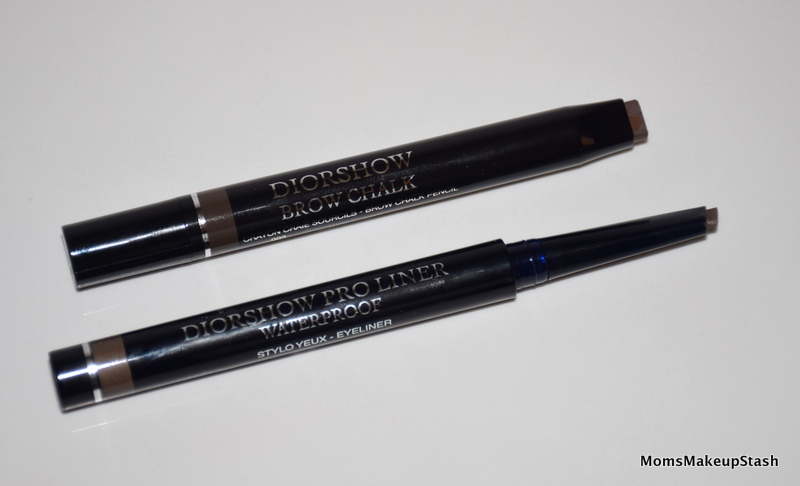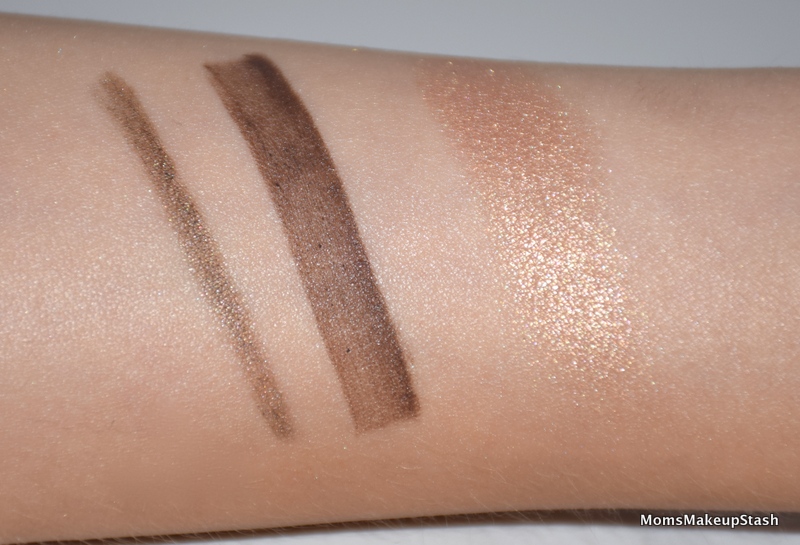 Swatches (L-R): Pro Liner in #062, Brow Chalk in #003 & Diorskin Nude Air Luminizer (mentioned here) 
For lips, Dior went a bit deeper this Fall with six new shades of their Dior Addict Lipstick ($43 CAD). The range includes a coppery brown, a deep plum and a flamboyant red – all of which brighten the lips without adding too much pigment. I love the shine and sheen that these lipsticks give off. A great addition to anyone's makeup bag! Available in #178 Urban (not shown), #316 Incognito, #752 Fusion, #927 Sophisticated, #951 Too Much (not shown) & #987 Black Tie.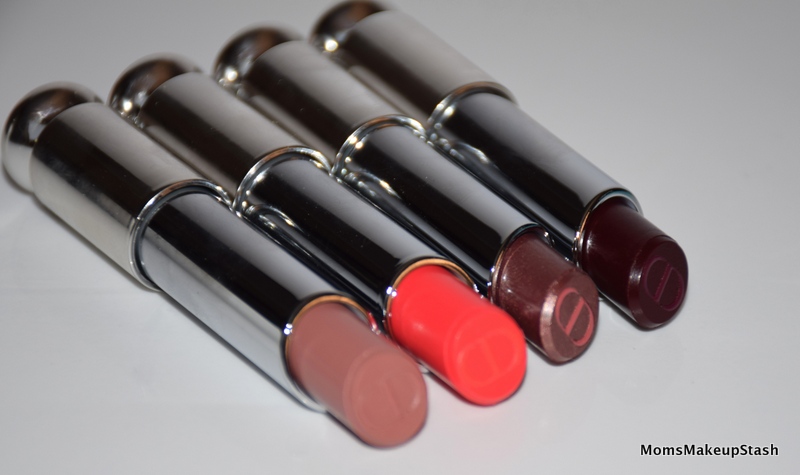 Dior Addict Lipsticks (L-R): Incognito, Sophisticated, Fusion & Black Tie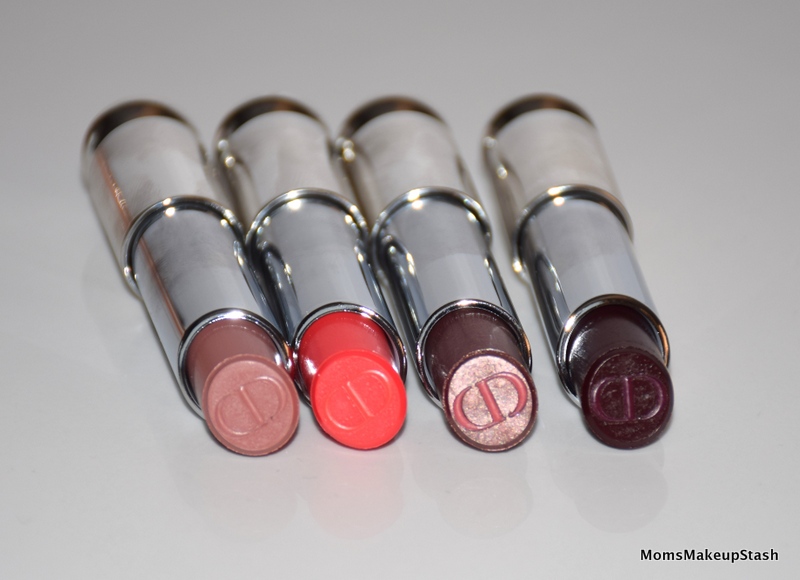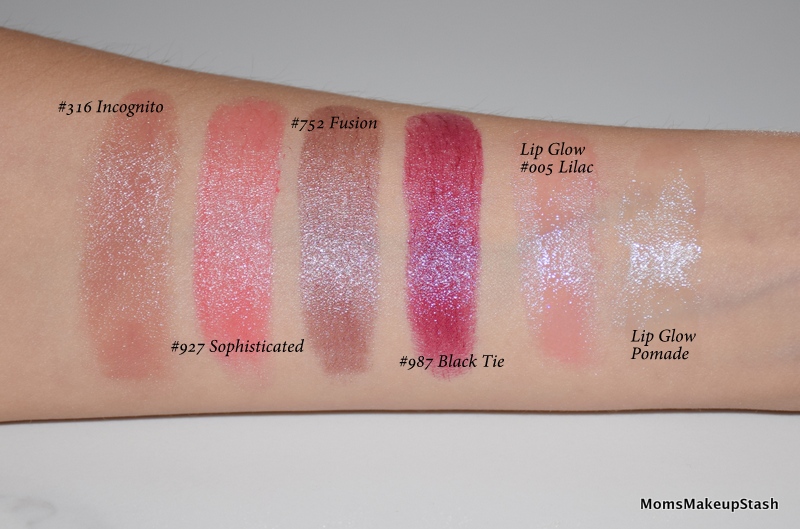 Also included in the Skyline Collection is the popular Dior Addict Lip Glow Color Reviver Balm ($41 CAD) in Lilac. I am obsessed with Dior's glow products (Lip Glow & Nail Glow). They look a bit different on everyone since the universal formulas react to our unique chemistry. The result is a natural flush that suits our own unique skin tone. I always have a tube of Lip Glow in my purse! The newbie to the collection is the Dior Lip Pomade ($41 CAD) in Universal Pink. An oil-gel formulation that leaves lips looking silky smooth and healthy. Both swatched above.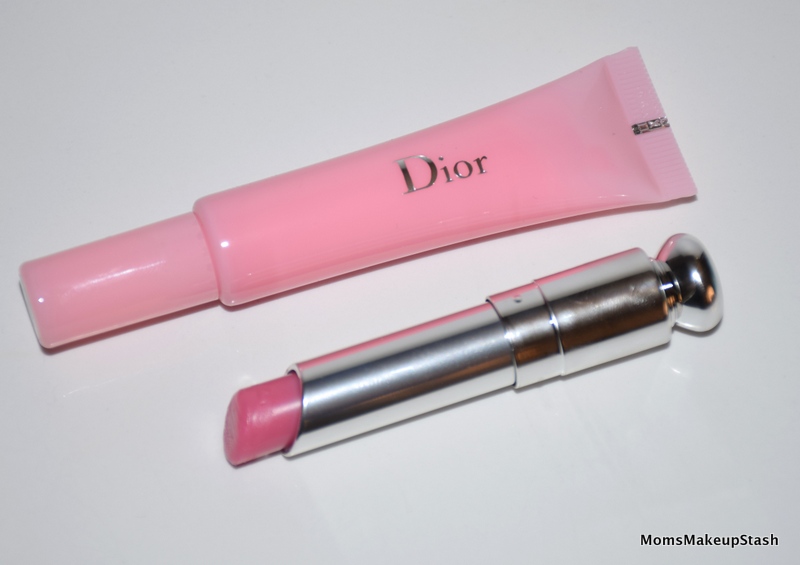 Skyline would not be complete without a few new shades of Le Vernis ($33 CAD). In the spirit of Autumn, there is a sophisticated beige and a voluptuous tawny brown. The perfect marriage of urban nude hues that easily create chic and elegant manicures. #112 Minimal (left) and #848 Skyline (right) shown below.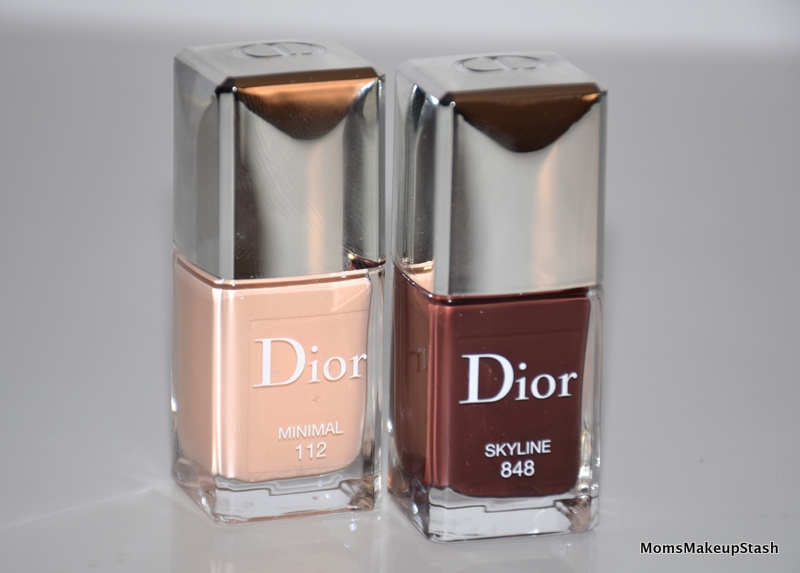 For the rest of this collection, including products to highlight and contour the face, check out Part 2 of the Skyline Collection here.