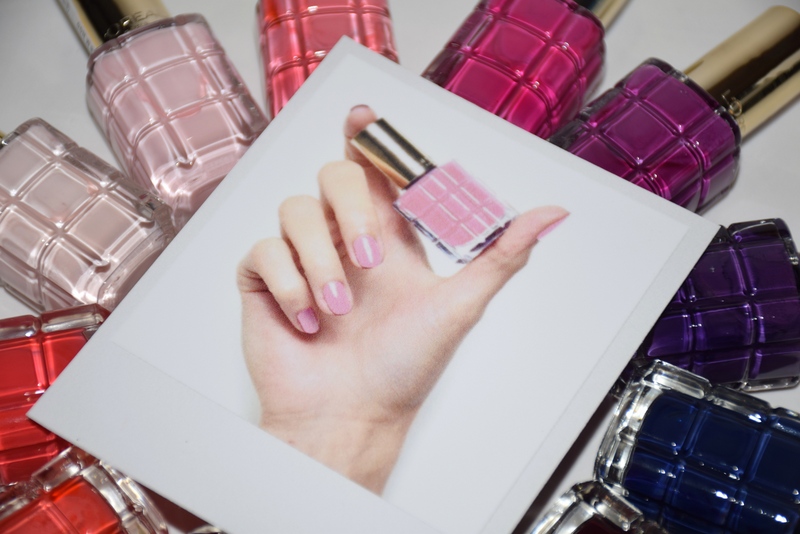 This Summer, L'Oreal Paris introduced its first oil-infused nail colour called Le Vernis a L'Huile by Colour Riche. The new range (which is kind of a big deal!) took 10 years to create and boasts a patented "oil-in-colour technology", a new brush design and get this…. a fragrance!! While the new polish has graced store shelves since June of this year, I'm just getting around to trying a bunch of the shades now so keep reading for my thoughts, swatches and some manicure tips from L'Oreals' very own celebrity MANicurist Tom Bachik.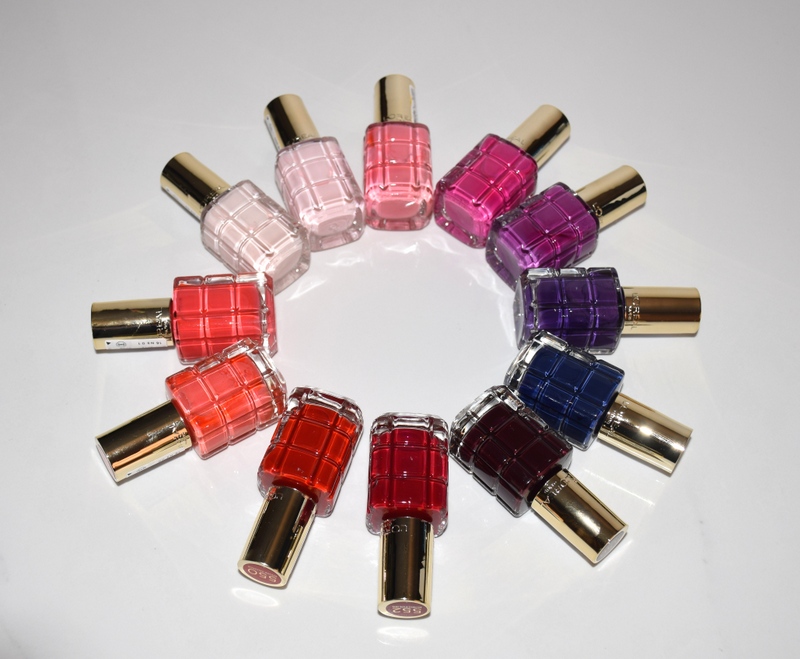 Le Vernis a L'Huile by Colour Riche ($9.99 CAD) is among one of the most saturated and shiny formulas I've ever come across. The depth of colour and shine is really remarkable and the scent is fabulous! In addition to a stellar formula that contains Camellia Seed, Argan, Rose and Lotus Bloom essential oils, the polish brush itself is also something to brag home about. It features a three-double squared stem, slightly rounded tip, 440 soft bristles and it actually slows down gravity so you don't have to rush your application. Cool right?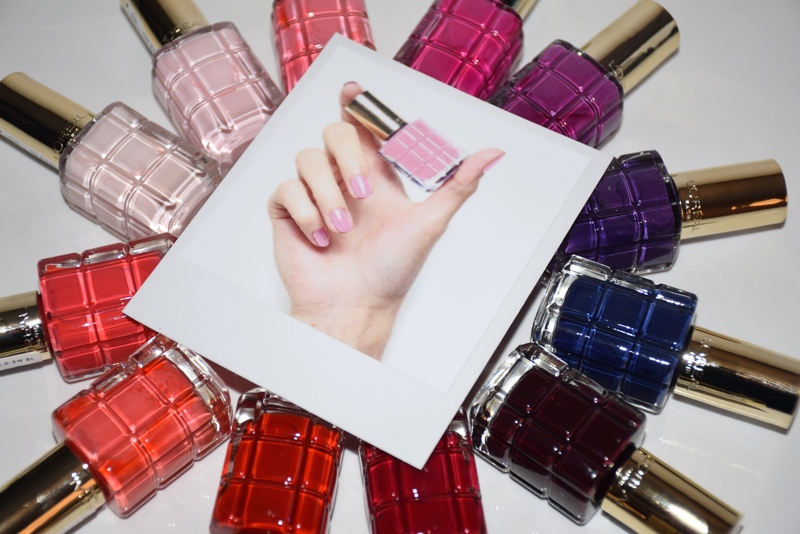 Le Vernis a L'Huile is available in 25 creme shades ranging from a soft white to a deep aubergine. Each shade comes in a stunning crystal bottle with a gold cap. Twelve of the shades are photographed and swatched for you below. If you want to do your own swatches then you can find them at any good nail supply store.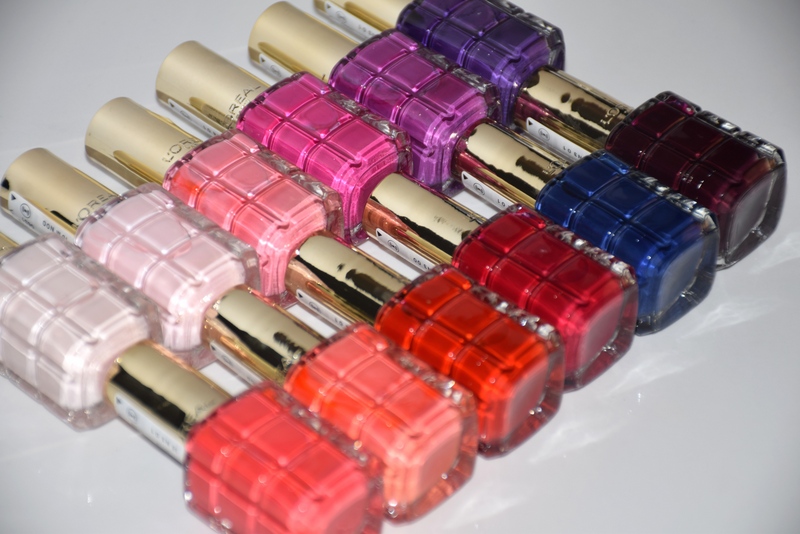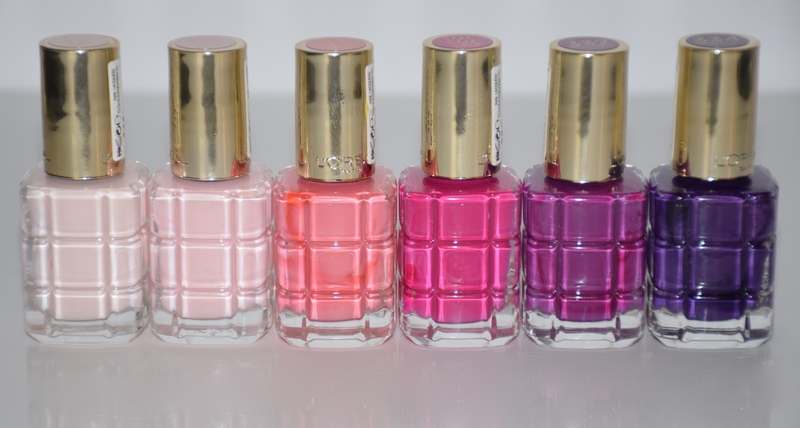 #114 Nude Demoiselle
#220 D'Manche Aprés Midi
#222 Jardin des Roses
#330 Fuchsia Palace
#332 Violet Vendome
#334 Violet De Nuit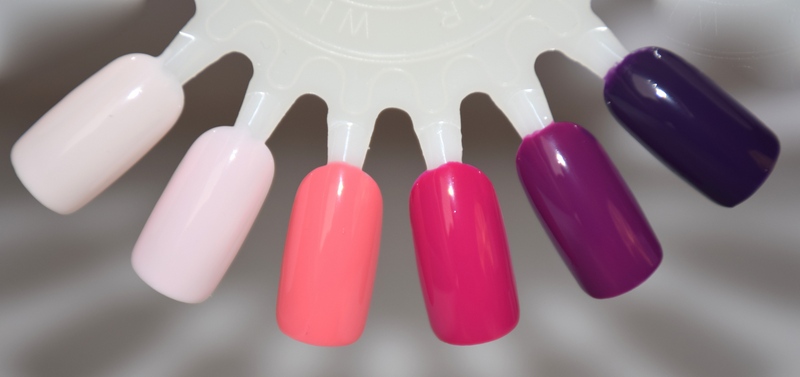 Le Vernis a L'Huile Swatches (L-R): Nude Demoiselle, D'Manche Aprés Midi, Jardins des Roses, Fuchsia Palace, Violet Vendome & Violet de Nuit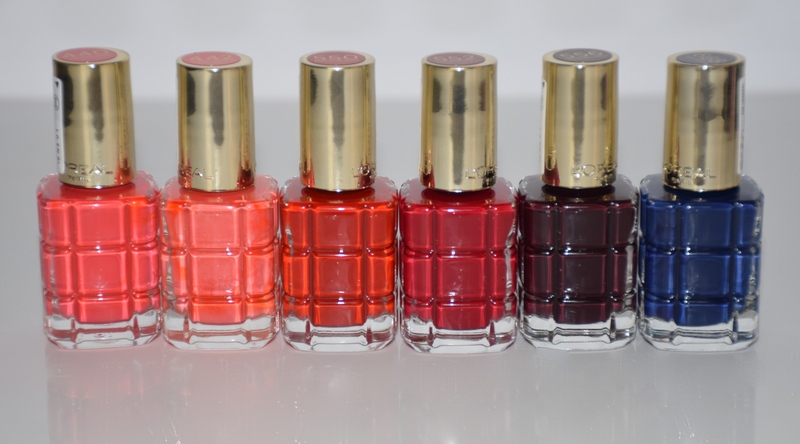 #440 Chérie Macaron
#442 Coral Trianon
#550 Rouge Sauvage
#552 Rubis Folies
#556 Grenat Irreverent
#668 Bleu Royal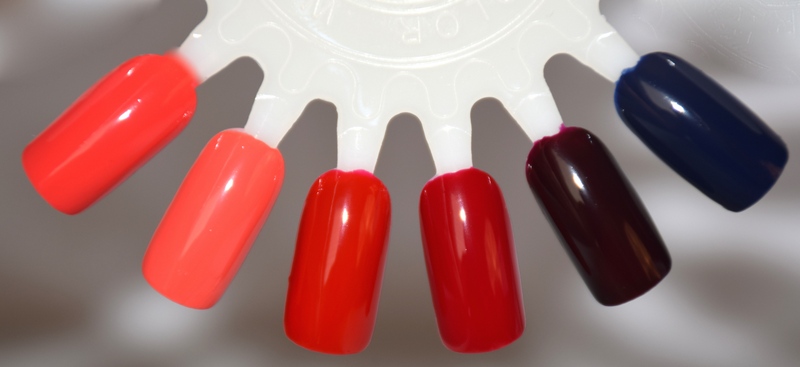 Le Vernis a L'Huile Swatches (L-R): Chérie Macaron, Coral Trianon, Rouge Sauvage, Rubis Folies, Grenat Irreverent & Bleu Royal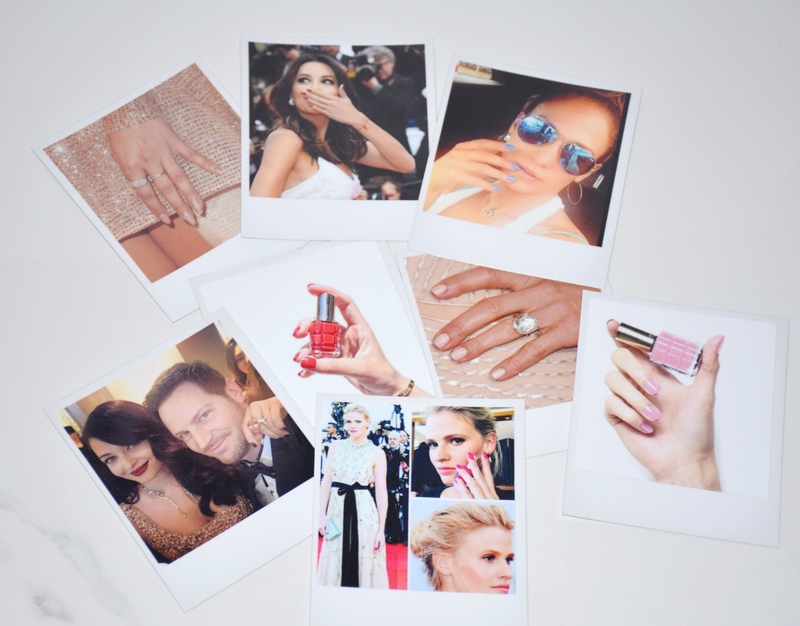 According to celebrity nail artist Tom Bachik, you need very little of this polish to make a lasting impression. "A little goes a long way", he says. A good manicure, however starts with some good old-fashioned prep. He recommends the following steps to give yourself Hollywood glam nails at home:
Wipe some rubbing alcohol across the surface of each nail to clean & prep the nail bed

Gently push back your cuticles using a cuticle stick (do not trim them)

Shape each nail using a nail file

Apply a base coat. If your nail surface is uneven – a ridge filler is a good option.

Apply your favourite shade of Le Vernis a L'Huile colour. Apply thin coats and allow each coat to dry completely.

Apply a top coat. This extends polish wear but is optional with this high-shine formula.

Clean up any excess polish around the cuticles using a lip or eyeliner brush dipped in polish remover

Tom's celebrity TIP: moisturize your cuticles and hands using L'Oreal's Age Perfect Glow Renewal Facial Oil