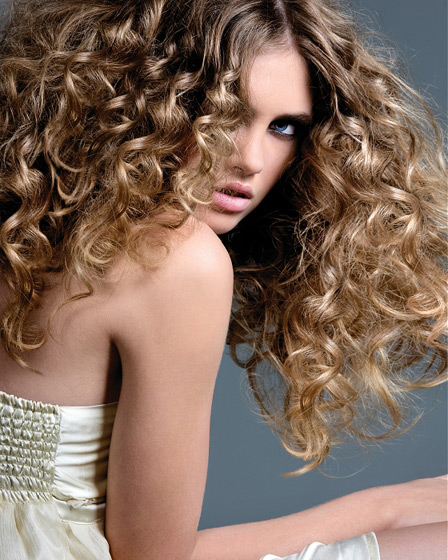 Hi lovelies and Happy New Year! Today, on MomsMakeupStash, I'm sharing a post that I've been meaning to put up for a while. One of my contributors (my niece…. who just so happens to have gorgeous, naturally curly hair!) recently tested out a number of hair products for me and has finally delivered her verdict. I asked her to help out since my hair is paper straight and not as dry as hers (sorry Ally). After testing out a bunch of brands, she chose her favourite shampoo, conditioner and styling products for dry, damaged, frizz-prone, curly hair. Keep reading to find out what products made her top 5 and why?
L'Oreal Paris' OleoTherapy Shampoo & Conditioner
I've always been wary about using oil-based products in my hair because I assumed that they would make my hair greasy. L'Oreal Paris' OleoTherapy's Shampoo and Conditioner did not leave any oily residue in my hair at all. The sulfate-free blend of 6 flower oils left my coloured, damaged and frizzy hair feeling nourished and restored. The duo penetrated every strand, leaving my dull, damaged hair looking shiny, healthy and radiant. For a sulfate-free shampoo, I was surprised to find that this product lathered as well as it did however I would not suggest using this as your only shampoo, especially if you are washing your hair after an extended period of time and/or have a greasy scalp. If this is the case, I would recommend using a cleansing shampoo and then following up with OleoTherapy. This shampoo and conditioner has been a real life-saver for my stressed and damaged hair. The oil infusion prevents me from having to load up on anti-frizz products after showering because it leaves my hair looking and feeling sleek and shiny – definitely a curly hair must have!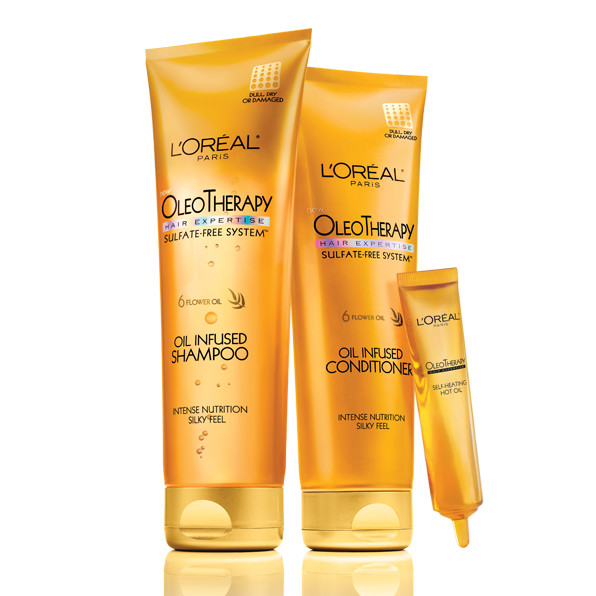 Revlon Professional OROFLUIDO Asia Zen Control Mask
Growing up with untamable, frizzy curls, I always gravitated towards products that promised to make my hair look sleek and shiny. When I tried out the OROFLUIDO Asia Zen Control Mask, I had reached a point where I felt as though nothing would ever be able to control my frizz, but this product proved me wrong! The beauty mask, designed for all types of frizz-prone hair combines the smoothness of tsubaki oil, the strength and flexibility of bamboo and the nourishing properties of rice oil to tame the frizziest of frizz. After shampooing my hair, I apply this mask in the shower and leave it on for about 5-7 minutes. I recently learned how to increase water pressure in my shower which does really help me reduce the amount of time I have to spend in the shower. I apply the mask about 2 times per week. For thinner hair I would suggest leaving this product in for only about 2-3 minutes and using it as a weekly treatment because it is very rich and heavy. This is a great product for anyone with colour-treated hair that feels dry and brittle, or for those of you who have extreme frizz in humid weather. The mask left my hair feeling silky smooth, which is something that I have never experienced with my curly hair before. It left my curls looking shiny and weightless! Love 🙂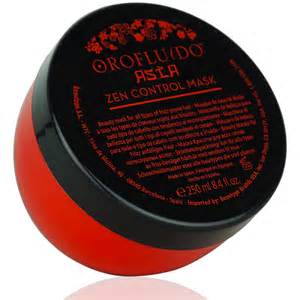 Live Clean Exotic Silk- Keratin Oil Treatment
I use Live Clean's Exotic Silk Keratin Oil Treatment every other week on my hair after showering. I try to use it on its own, without mixing it with any other repairing or anti-frizz products, because this treatment is very nourishing and concentrated. I apply a small quarter sized amount into my damp hair and brush it through with a wide toothed comb to make sure I spread the product from root to tip. As this is a silicone, paraben and petroleum-free product, I have found that it doesn't leave any heavy residue in my hair. After I apply the treatment, I just follow-up with my normal hair styling routine and let my hair air-dry. This keratin oil leave-in treatment really nourishes every strand of hair and combats dryness and dullness well. It also makes each strand of hair feel thicker and healthier, leaving my hair feeling fuller and more voluminous.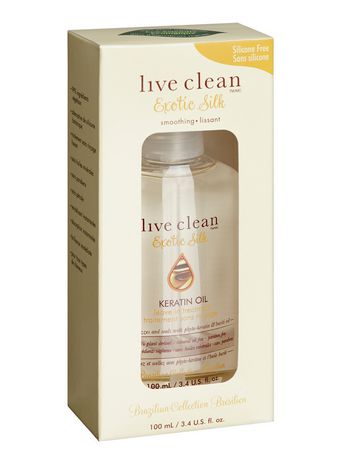 Redken Stay High 18 Gel to Mousse
This is such a great product!! Such a small amount of Redken's Stay High 18 Gel to Mousse goes a very very long way! I like to use this mousse on damp hair after showering, scrunching my hair as I apply it. I love that this mousse first starts off as a gel… It really adds some fun to the product! My number one problem with most mousses is that in order to get maximum hold, they will always leave my hair feeling crispy and crunchy… yuck! But this mousse gives my curls the volume and bounce that I want, while also locking in the frizz. And the best part is that the hold lasts for more than just a day. I can go to bed and wake up still having fabulous curls! I would recommend this mousse to anyone looking for a way to tame their curls and also to anyone just looking for a little extra volume in their hair!