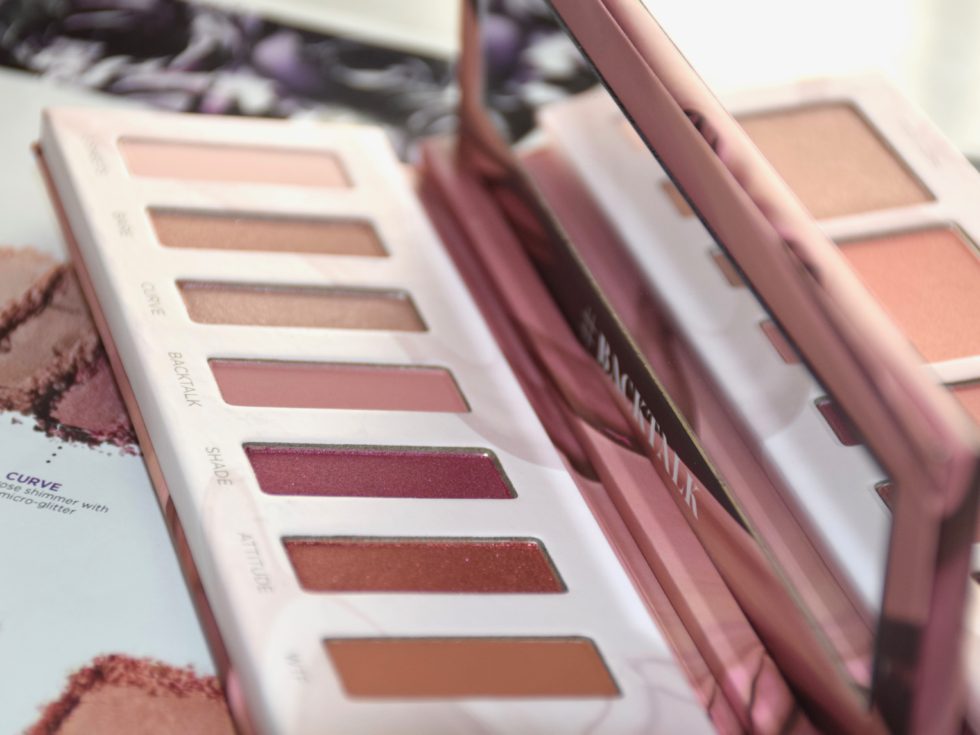 Urban Decay's latest limited-edition palette Backtalk ($59 CAD) takes its inspiration from their bestselling Vice Lipstick of the same name. The "go-anywhere, do-anything eyeshadow and face palette" offers 8 eye shadows and 4 face powders and has a much appreciated rosy, mauve vibe. The palette comes with its very own removable mirror (a feature that I didn't realize it had until I thought that I had broken the damn thing) and features Urban Decay's Pigment Infusion System™ technology, which means the powders are long-wearing and blend easily.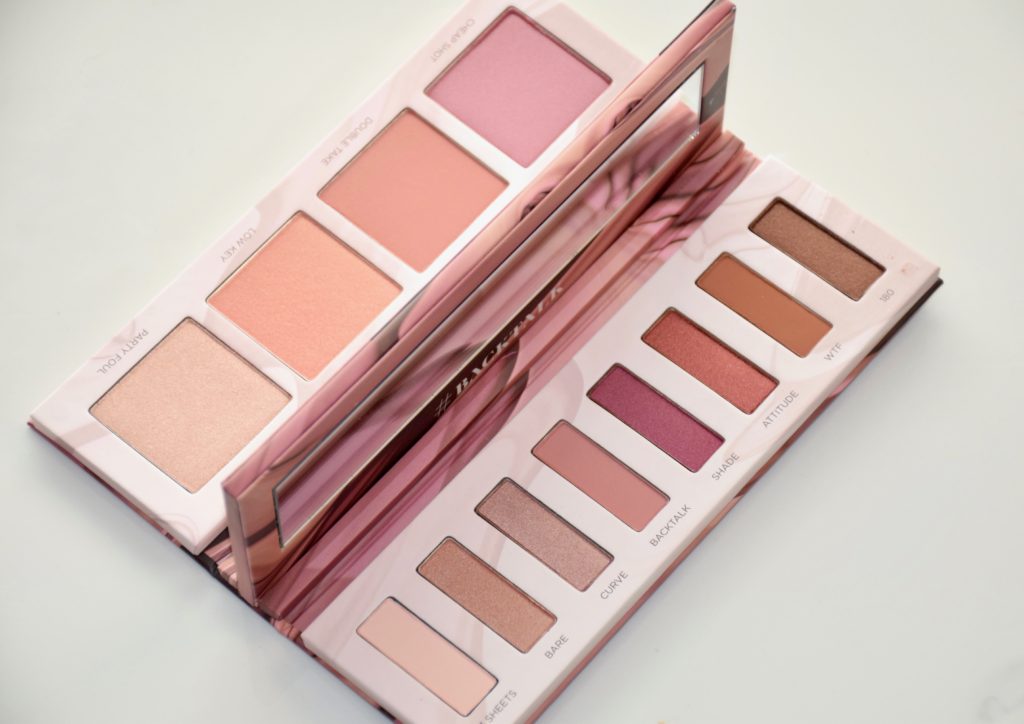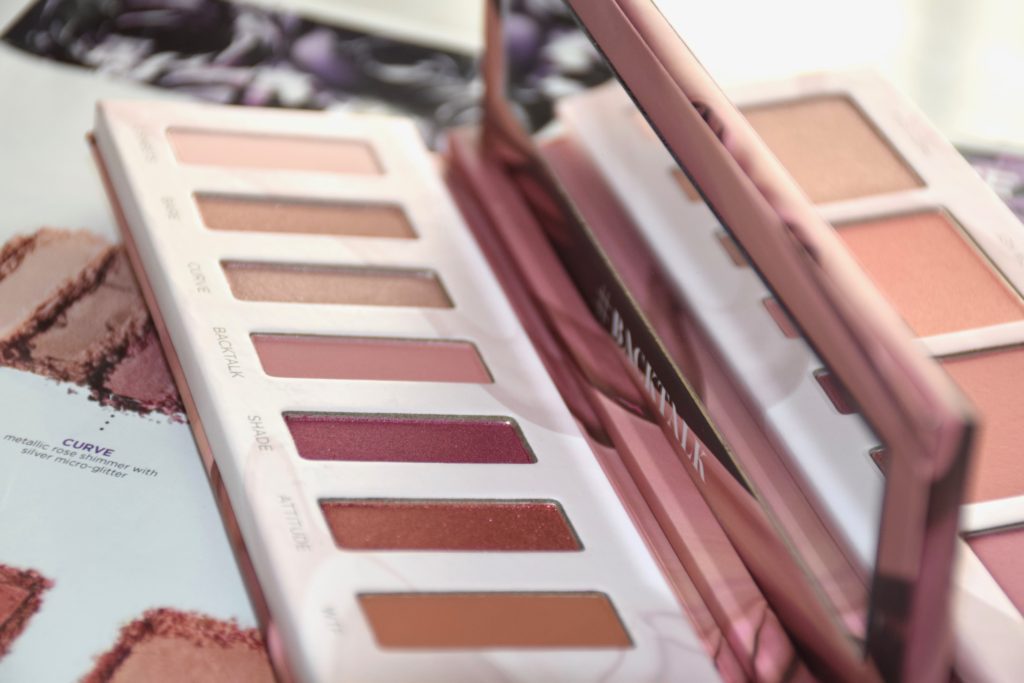 The eight eyeshadows in the palette range from pinky neutrals to deep reddish browns. There is a nice selection of mattes (3), metallics (3) and satins (2) included in the palette, all of which have excellent pigmentation and blendability. You can get really creative with this palette or keep it simple and easy for everyday use. My favourite shades are Curve and Attitude, which is surprising since metallic eye shadows are typically my least favourite to work with. Overall, however a really wonderful selection of coordinated shades and finishes that are universally flattering on all skin tones! Scroll down for swatches 🙂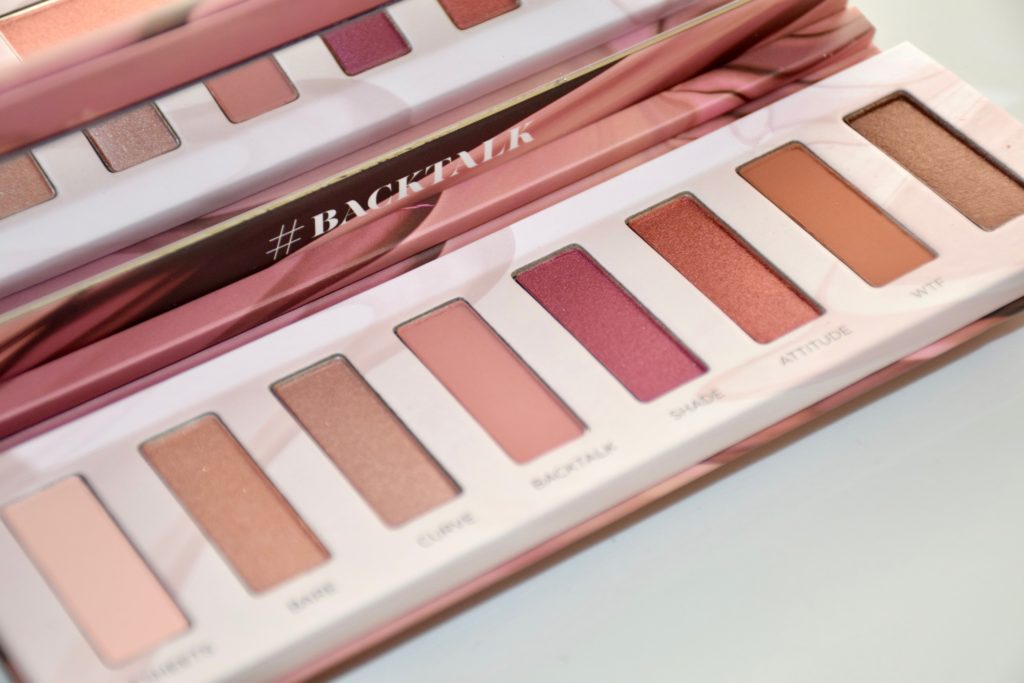 3 Sheets – pale pink-nude matte
Bare – light pinky-peach satin
Curve – metallic rose shimmer with silver micro-glitter
Backtalk – soft rosy mauve matte
Shade – deep fuchsia satin
Attitude – metallic red-copper
WTF – reddish brown matte 
180 – metallic brown-red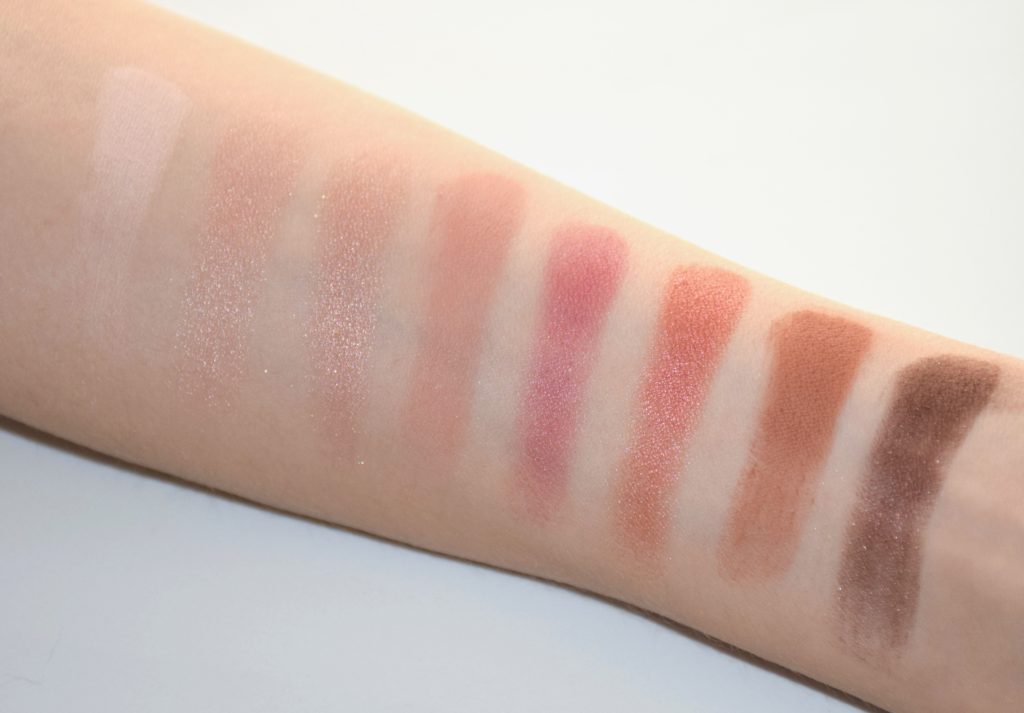 On the other side of the palette are four versatile face powders which can be used for their intended purpose (as blush and highlighter) or as eye shadows. Each powder has a really nice creamy texture which looks beautiful once applied on the skin. The shades are very pigmented so a little product goes a long way. I've really been enjoying the "highlighters", especially "Party Foul" which I've been applying with a dampened beauty blender. It provides the nicest glow and doubles nicely as an inner corner eye highlight. So pretty!  
Cheap Shot – rich mauve with slight shimmer
Double Take – medium pink-nude
Low Key – pink/peach 
Party Foul – light pink-nude shimmer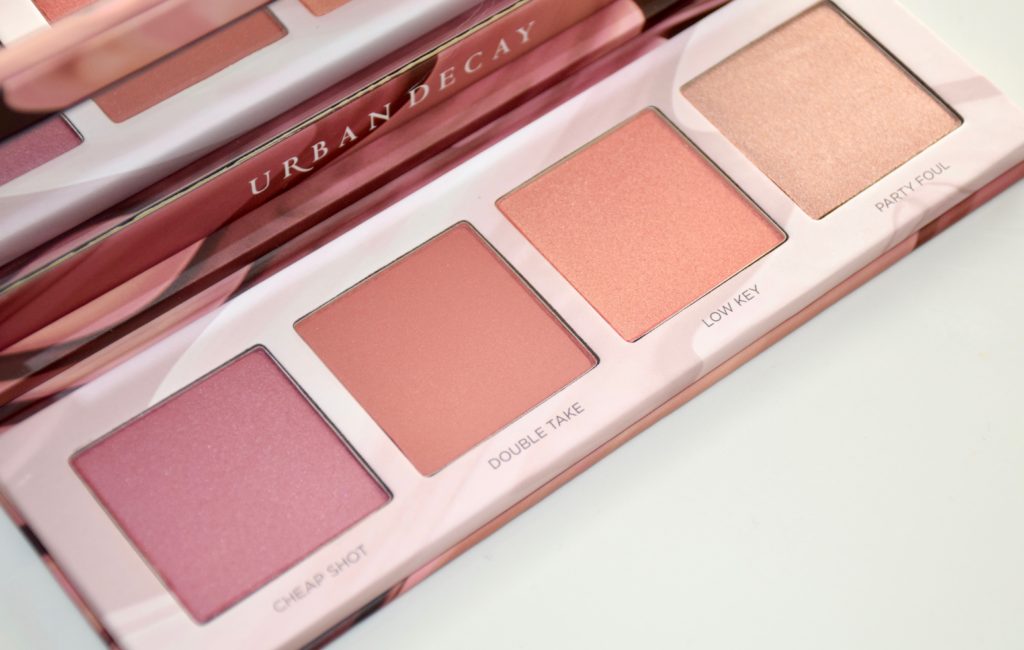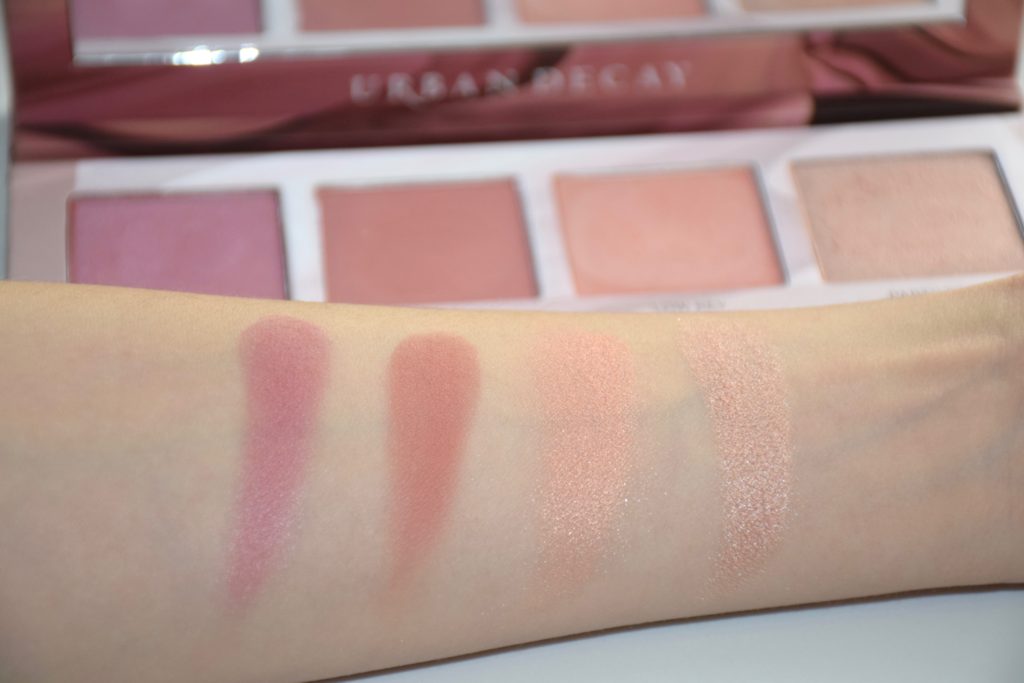 As mentioned, BackTalk took its inspiration from Urban Decay's #1 selling, cult favourite Vice Lipstick shade "BackTalk" ($22 CAD) pictured below. The mauve-nude pink lipstick is a gorgeous and effortless matte shade that is "my lips but better" perfection.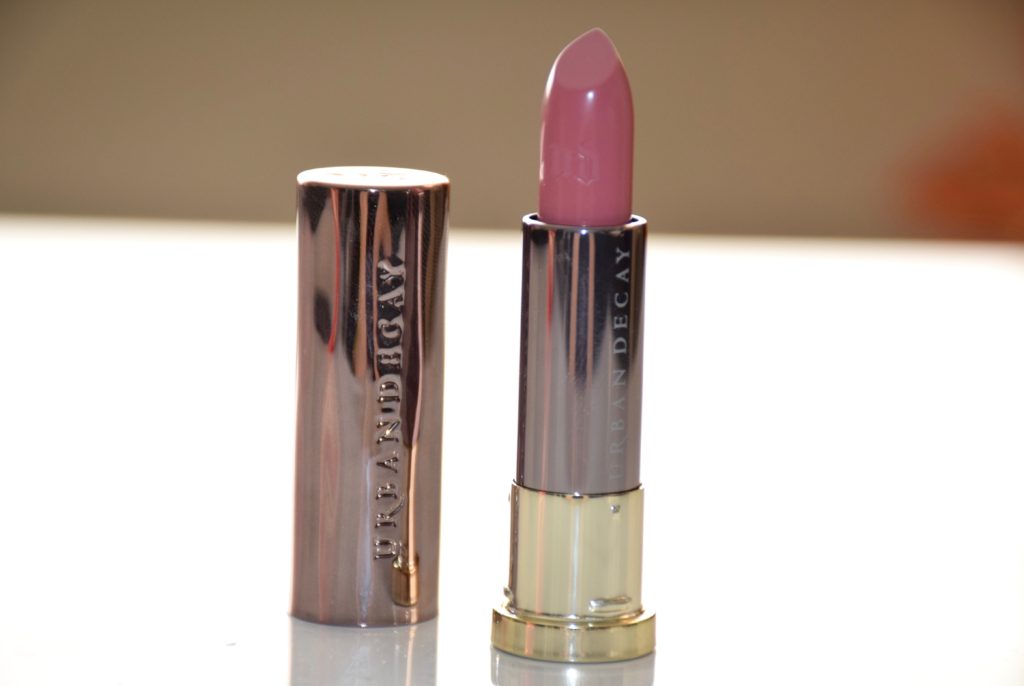 The Backtalk palette is available for a limited time at Sephora and Urban Decay stores or online at sephora.ca and urbandecay.ca.