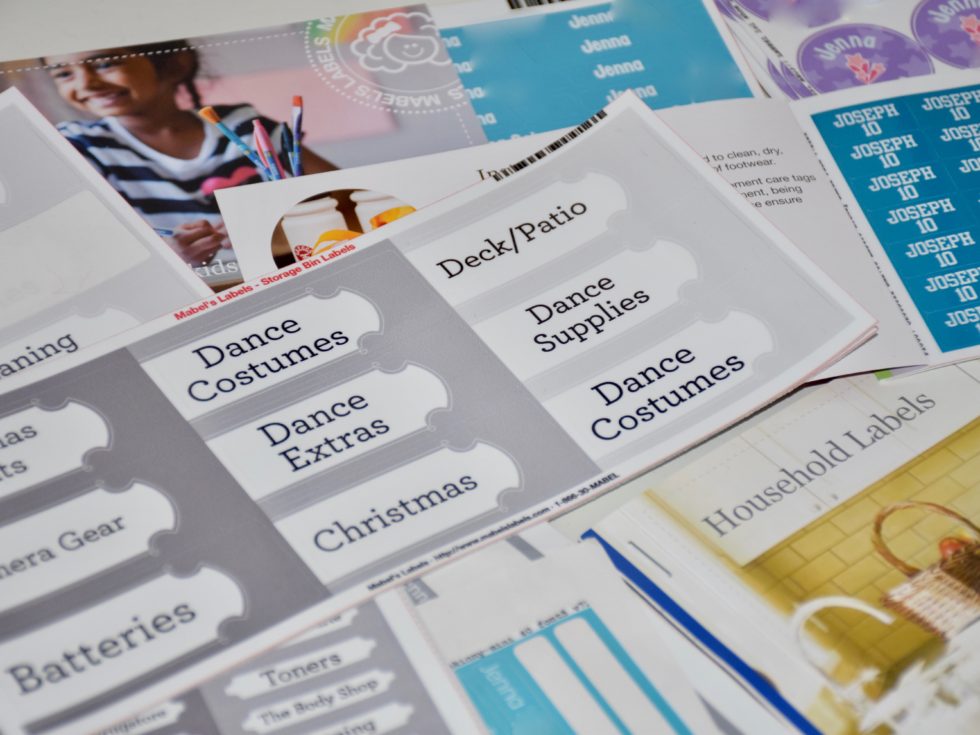 Hi everyone! Many of us feel overwhelmed or anxious at the mere thought of decluttering or organizing our home. It's so easy to get caught up in the day to day grind and before we know it we're surrounded by clutter and excess. I'm currently working on organizing some key areas in my home and I thought I'd share my progress with you. Decluttering and organizing your home doesn't have to be difficult but it WILL take time. Just put on some music and remember… there is a place for everything and everything has "its place".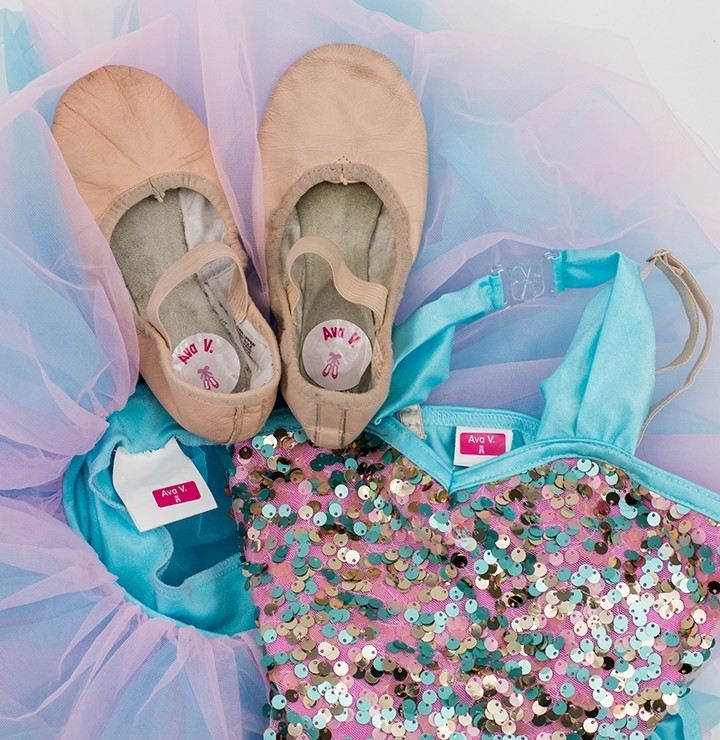 Photo Credit – Mabels Labels
Something that has helped me tremendously over the years (aside from donating and throwing away the things that we don't need) is labelling. My husband, the kids and I are able to find things much easier when they are labelled and we all know exactly where to return things when we are done using them. I've been using Mabels Labels for my daughters dance gear and school supplies for many years. They are dishwasher and laundry safe and are the most durable and dependable labels that I've ever used. I usually get her the Ultimate Back to School Combo ($42 CAD/128 labels/tags) as well and love using them for lunch dishes, water bottles, school supplies, jackets and indoor shoes.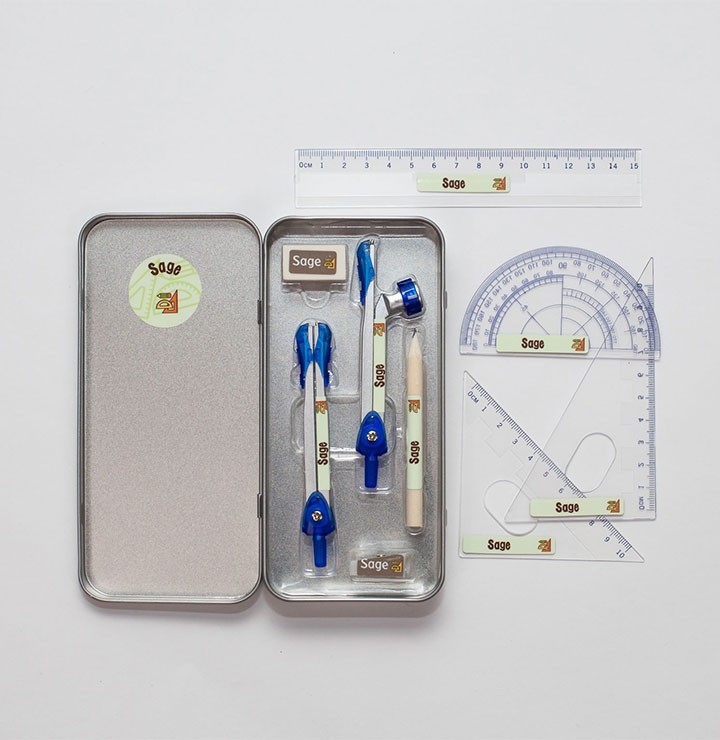 Photo Credit – Mabels Labels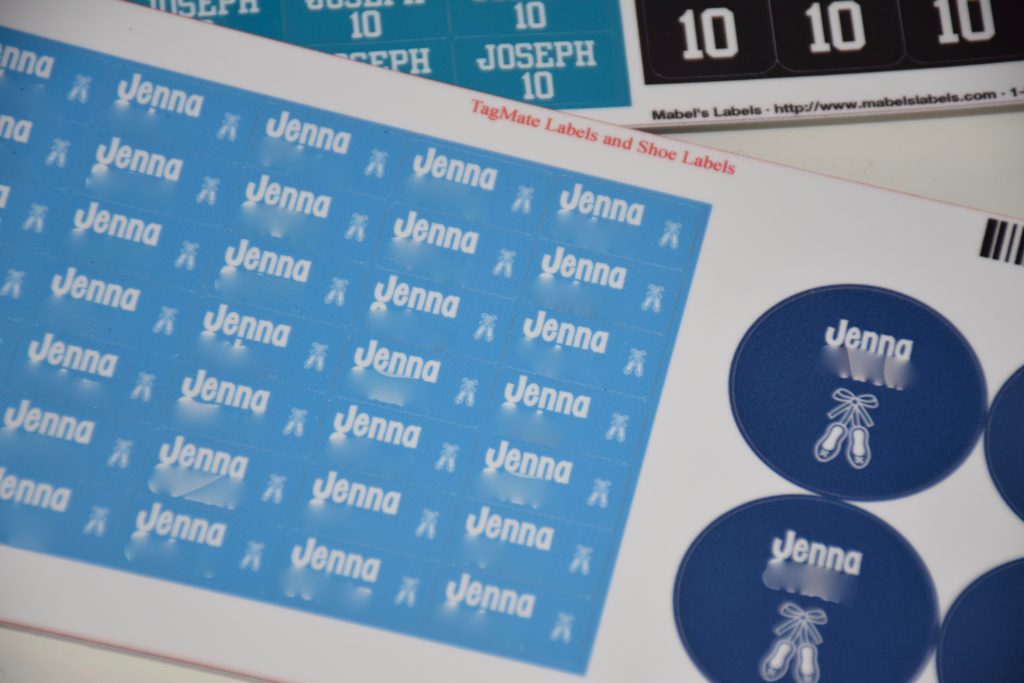 The Mabels Labels shown above have been blurred out to ensure confidentiality. 
Mabel's Labels also have combo packs available for sports (here's my sons Hockey Label Pack shown below $16.99/28 labels), seniors, day camp, travel and much more! The hockey pack is great and ensures that expensive equipment doesn't get mixed up or lost in the locker room. This amazing pack is currently on sale for 20% off and as always Mabels offers free shipping in Canada!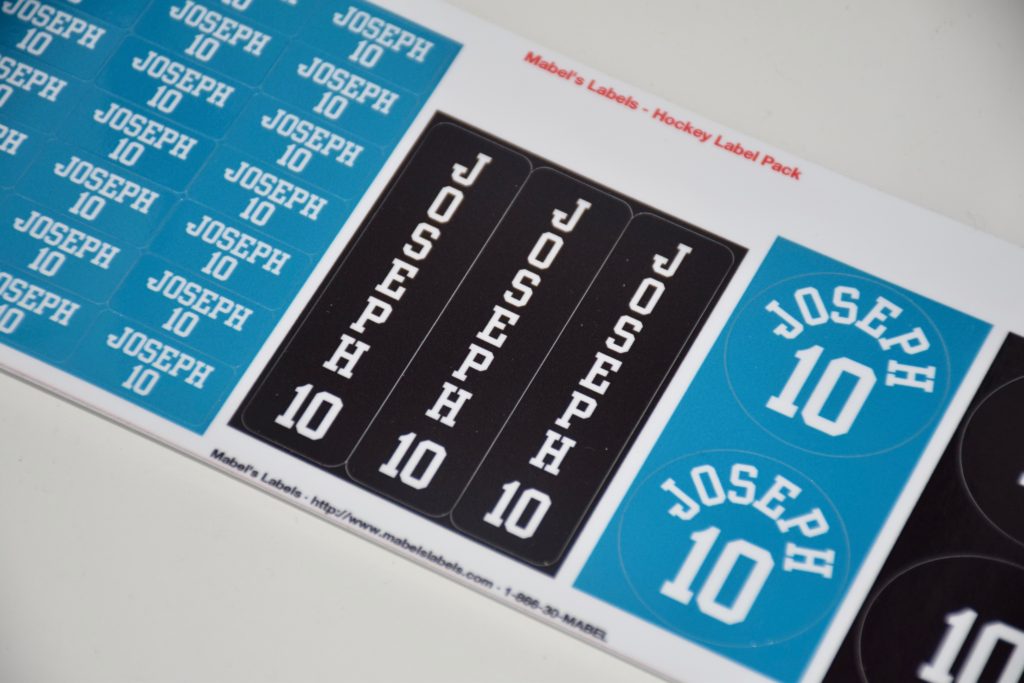 I also recently picked up the spice, pantry and household labels to help me organize my kitchen and home office (truth be told, my office looks more like a drugstore, but enough about that!). While still a work in progress, here a few pictures to give you an idea of the pantry so far. The area had become a catch all – and after purchasing multiples of things I didn't even need or looking for things I thought I had but didn't – I decided enough was enough. I used the Pantry & Kitchen labels in "Sloane" ($21 CAD/30 labels) and customized them to my needs. Although not exactly Pinterest worthy, I know exactly what I have, what I need to purchase and everything now has a spot!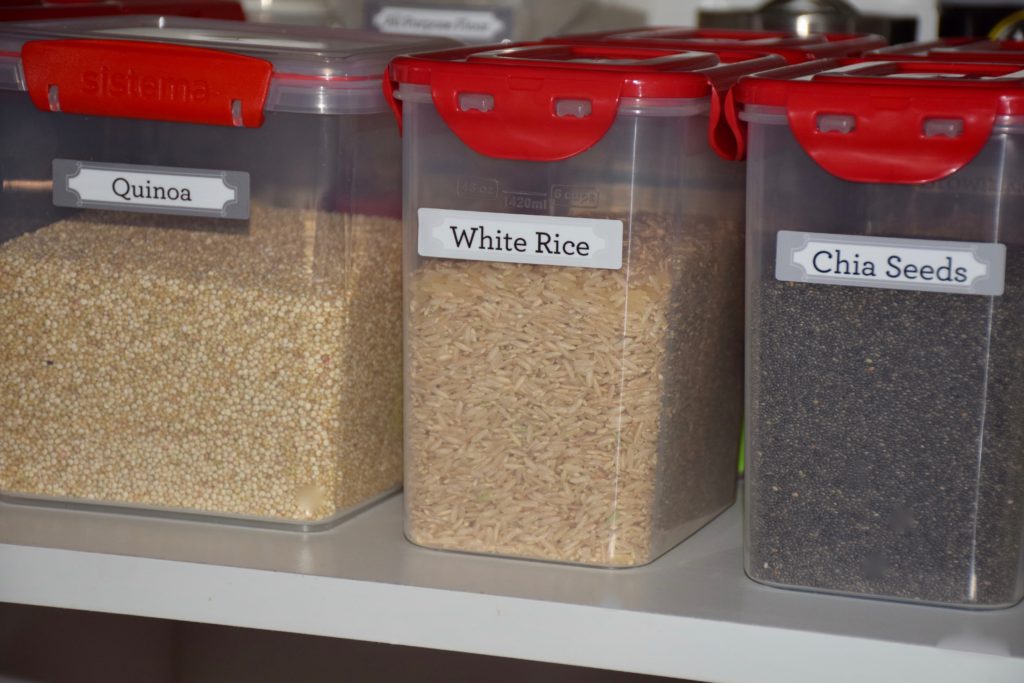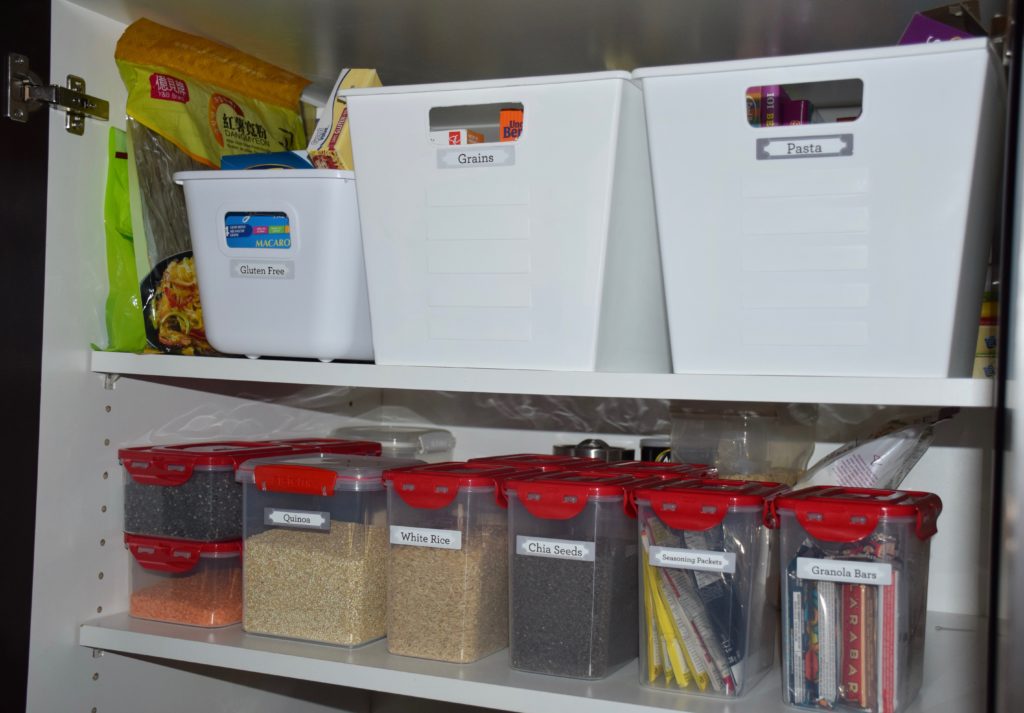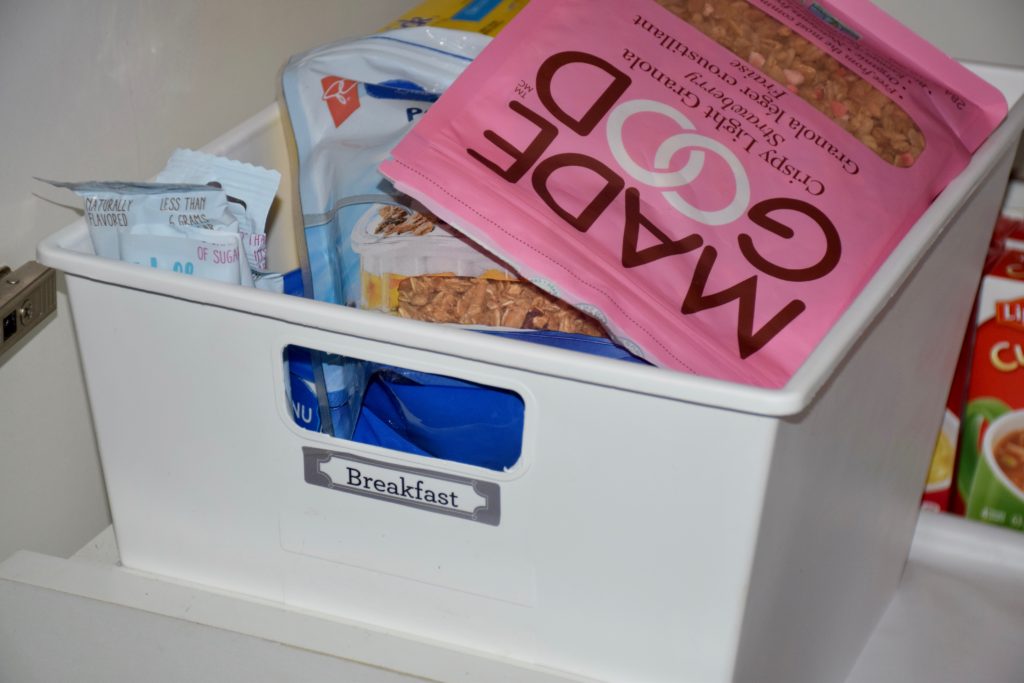 Next up, I had to tackle my spice situation. I had spices everywhere….in drawers, on the kitchen counter and even in overhead shelves. What bothered me even more was that no two jars matched. I started by emptying out two side-by-side kitchen drawers that had gadgets that I seldom used in them to make space for my newly organized jars. I bought matching glass jars with wide rims at the dollar store and used the Spice Jar Sticky Labels ($21 CAD/45 labels), also in "Sloane" to store my most used spices. I just love how this turned out! What do you think? Here's a quick before and after……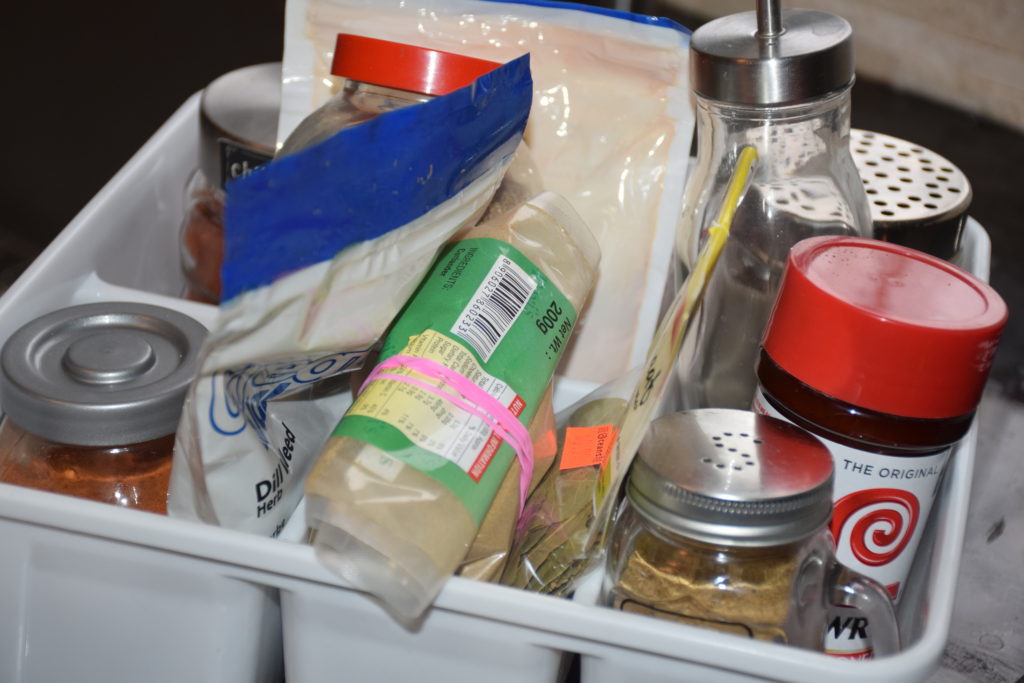 Another problem area in our home was our growing collection of DIY, school and crafting supplies. I decided to empty out two IKEA Helmers that I had in the basement and used them to store most of the items. I then used the Storage Bin Labels ($21 CAD/27 labels) to make everything look nice and tidy and super easy to find. I used the exact same labels to organize a nearby closet where we keep miscellaneous things like cat supplies. I plan on picking up more of these storage labels in the New Year to organize the rest of my seasonal stuff and other household items like gift wrap, tissue paper, medication and cleaning supplies!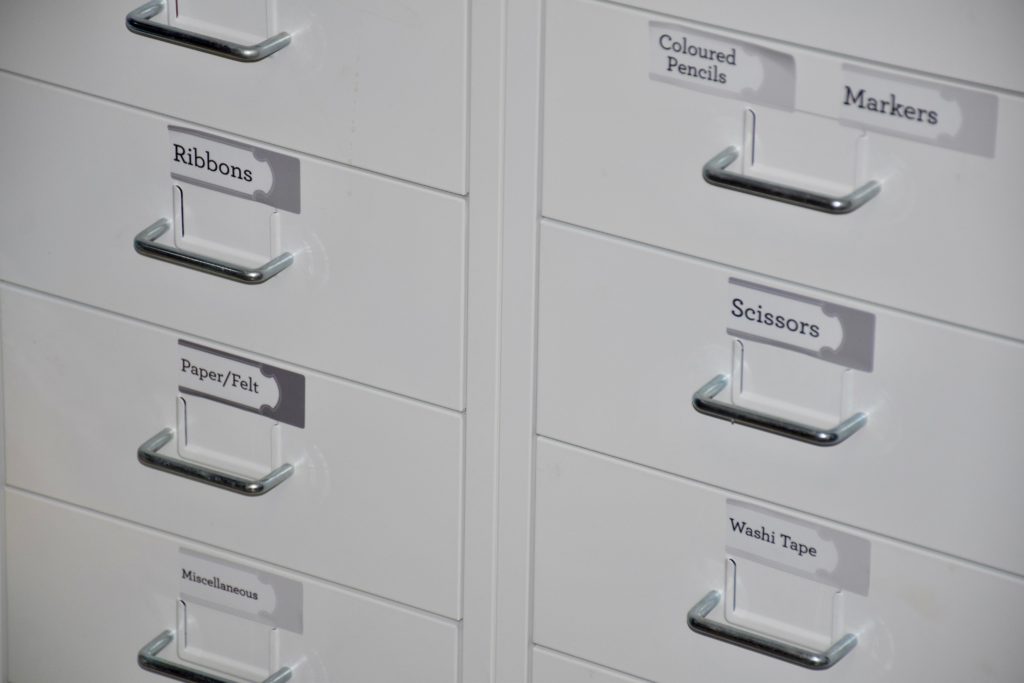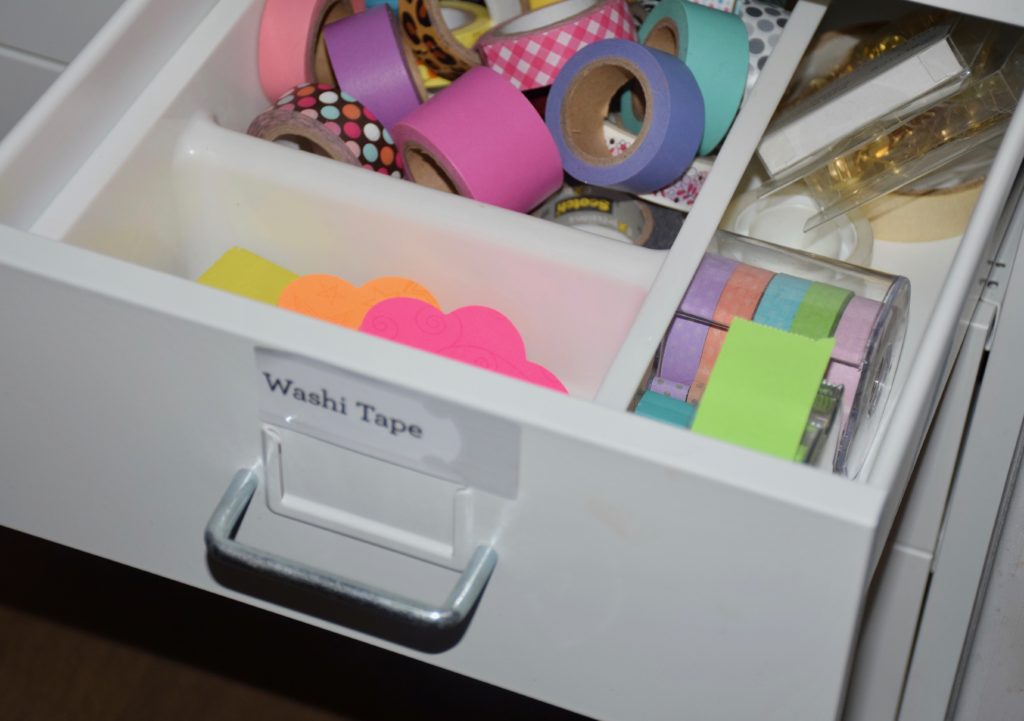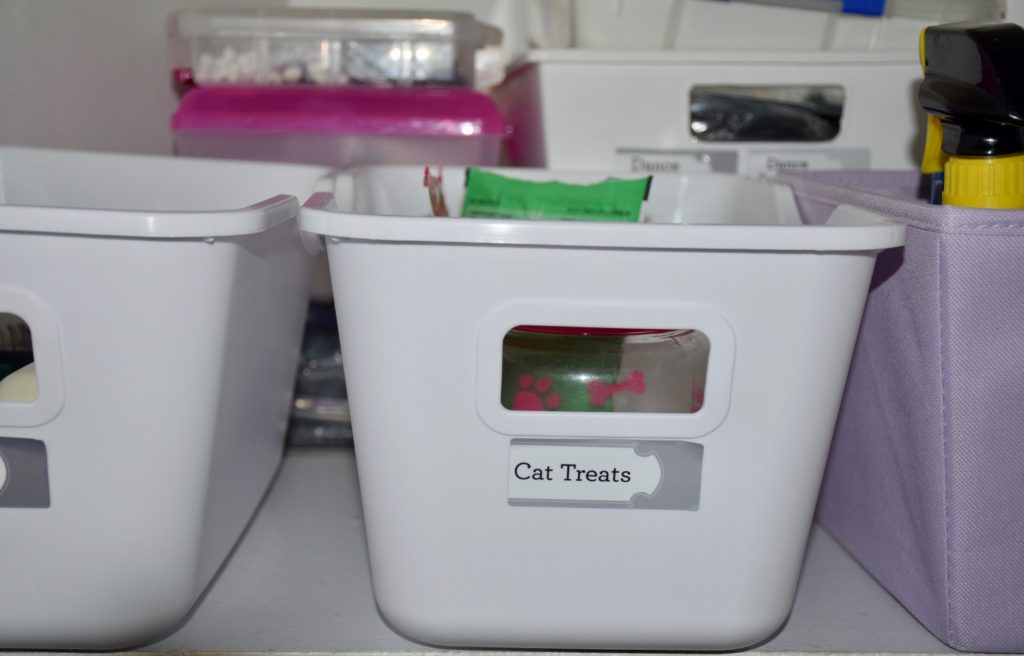 And lastly, my home office was the most overwhelming room on the main floor. There was camera equipment everywhere, boxes of product sent by PR, all kinds of things in baskets and bins and items that I had set aside for donations and giveaways. I used the same customizable Spice Jar Sticky Labels mentioned above to categorize all of my products (some by brand, others by type), making it SO much easier to see everything I need to test out and review for you all!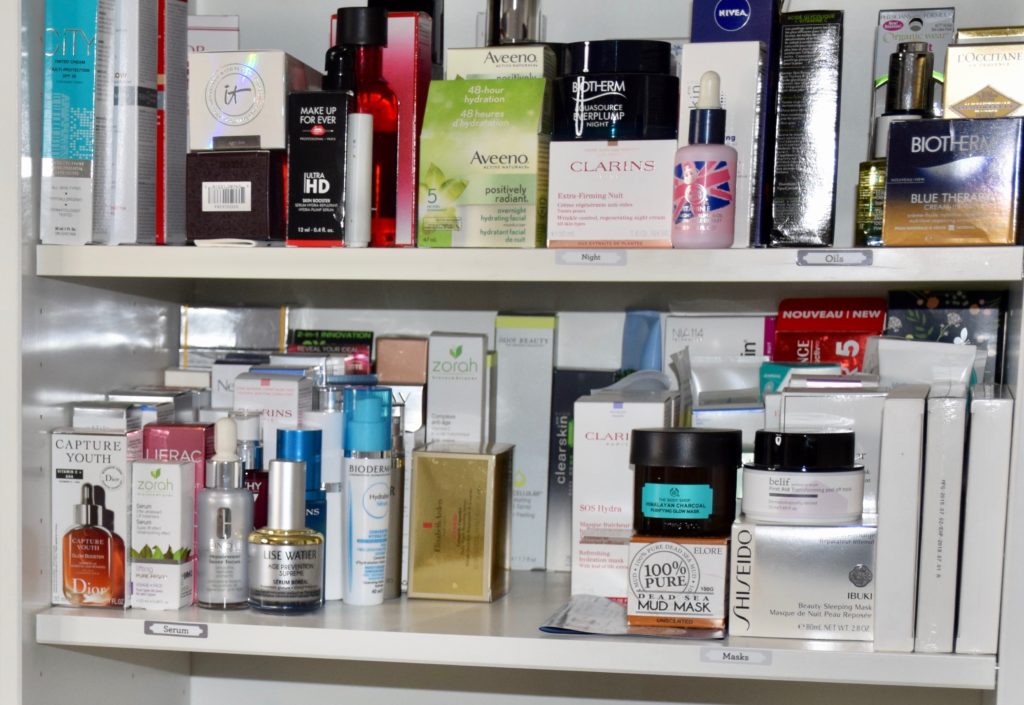 Labelling for me is just the beginning. It helps me to identify, categorize and organize the things around me. I also plan on setting aside 4 large totes to organize future "trash" and "giveaways" as well as items I plan on "keeping" or "relocating" to other areas in the home. Another great strategy that I've read about involves finding 12 items to throw away, 12 items to pass onto someone else and 12 items to return to their proper home every week. If anyone is interested in trying out Mabels Labels for yourselves, you can use the code MOMSMAKEUP and save 10% off everything from now until December 31, 2018! ☺
I'm also hosting another giveaway! My friends at Mabels Labels and I are gifting one lucky MomsMakeupStash reader 3 customized label packs of your choice! How amazing is that? Use them on school supplies, lunches, shoes, sporting equipment, pantry and kitchen items, clothing or on totes/bins. The options are endless and the choice is all yours! Just follow the instructions below to enter. xo