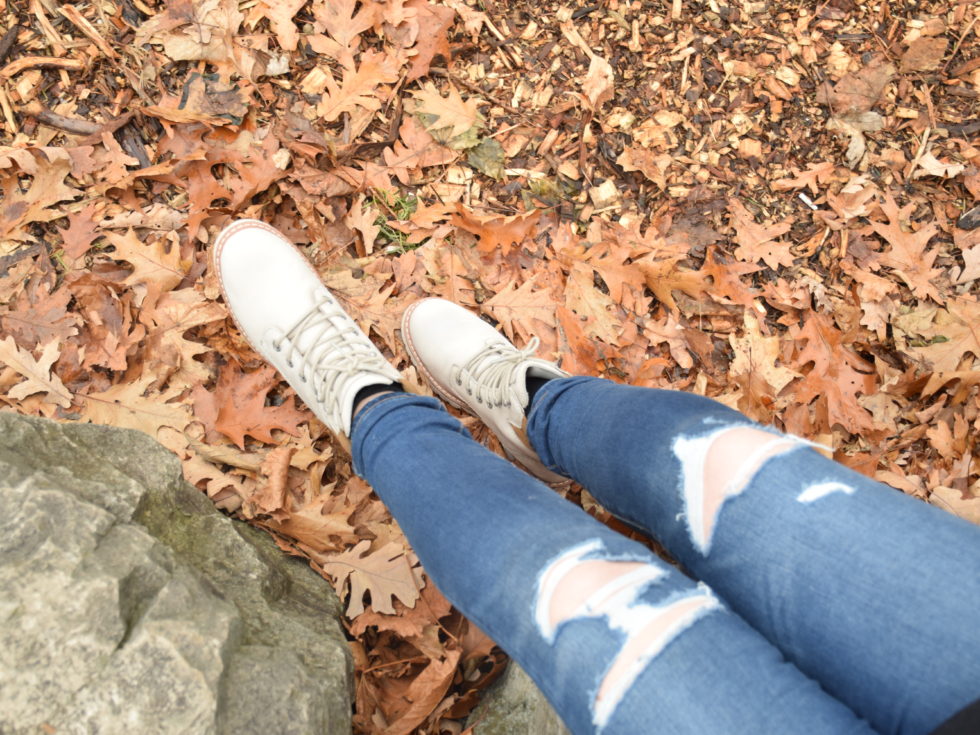 I was a pretty simple kid. I never really asked for many things except a Cabbage Patch doll, an electric synthesizer from Kmart (and no I could not play the piano), barbies and a budgie….you know regular kid stuff. I always wanted Cougar boots though. The cool kids wore them to school with the laces undone or with the tongue hanging out and I thought that they were totally badass. I never asked my parents for them mostly because they would have looked odd with all of the hand me down fashions that my mom dressed me in and then I sort of forget all about them in high school.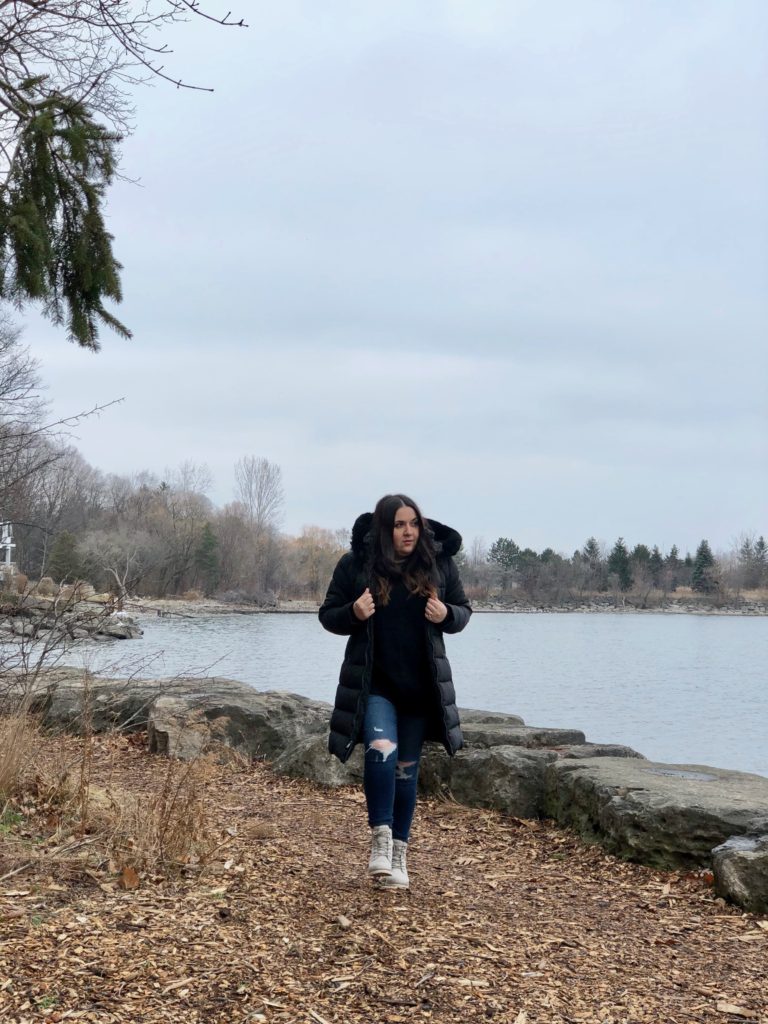 I rediscovered the brand last year while reading my good friend Jenelle's blog. She's very stylish but yet practical (Cougar shoes are made to withstand -24 degree Celsius weather and are always waterproof!!) and it was her love for Cougars that actually reignited my yearning for them. Fast forward to present day and although stylish, I actually don't think I could survive another Canadian winter without them! I chose the Heston Leather Hiker Boots in the shade Mushroom. These boots also come in brown and black leather but I just adore the light grey, suede colour that I chose. What do you think?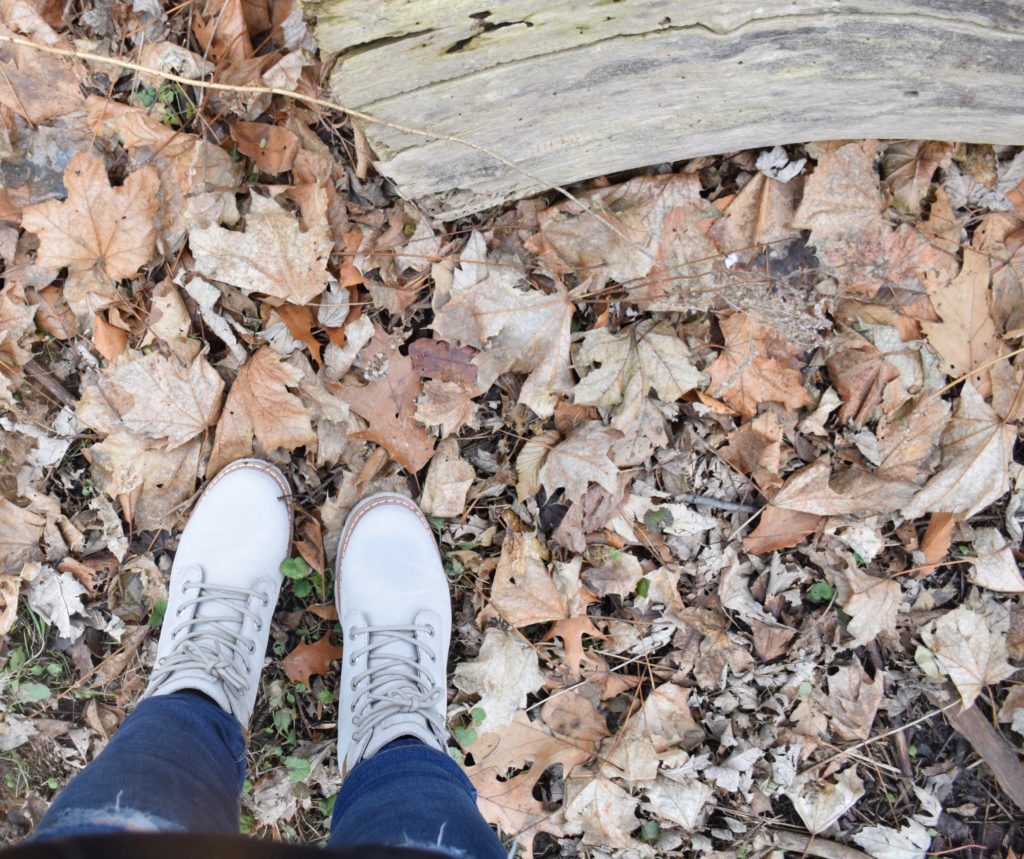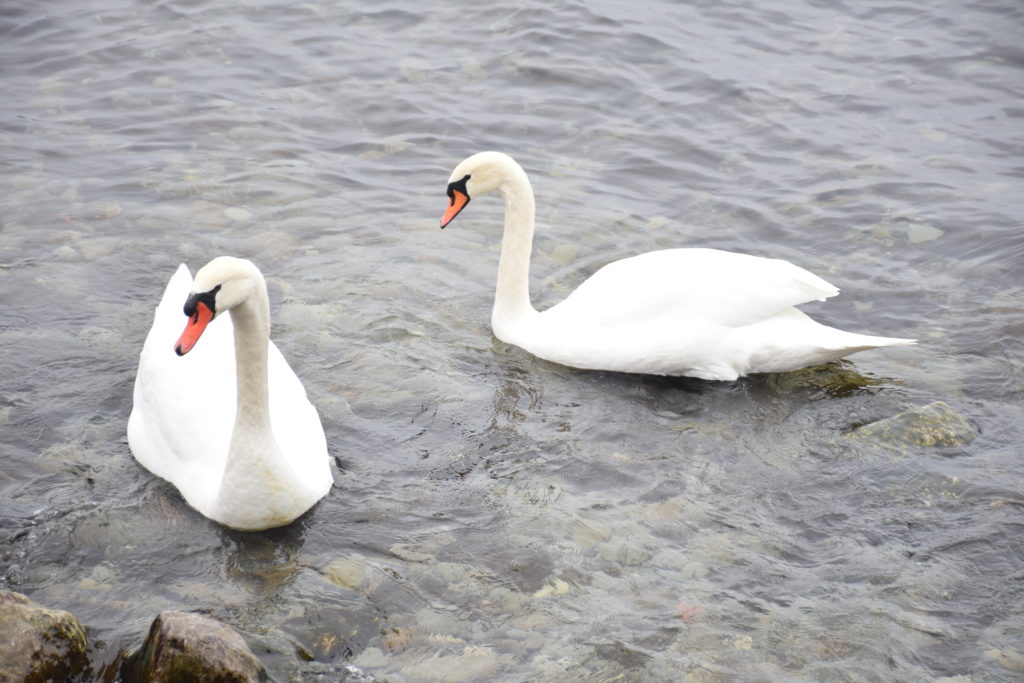 Cougar boots and shoes come in countless styles and colour options. It was actually quite difficult for me to narrow down which pair I wanted. I opted for the hiking boots because I really don't have anything like them and because I fell in love with the mushroom colour.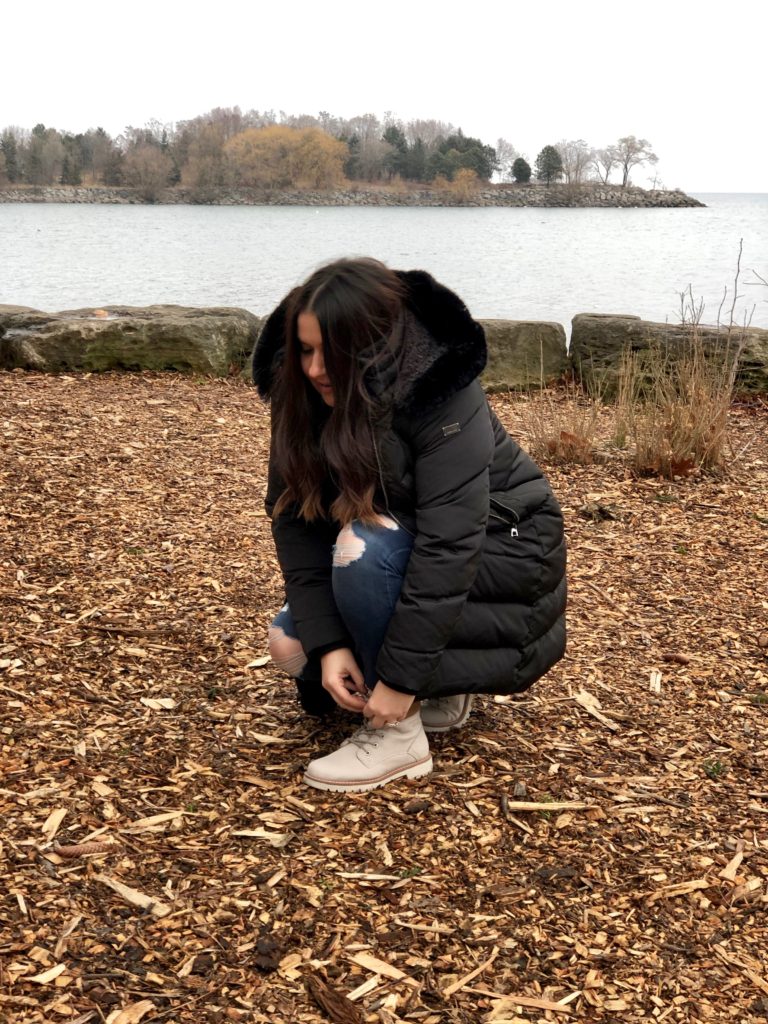 Here is a close up shot of my new boots so you can appreciate the detail, stitching and overall workmanship.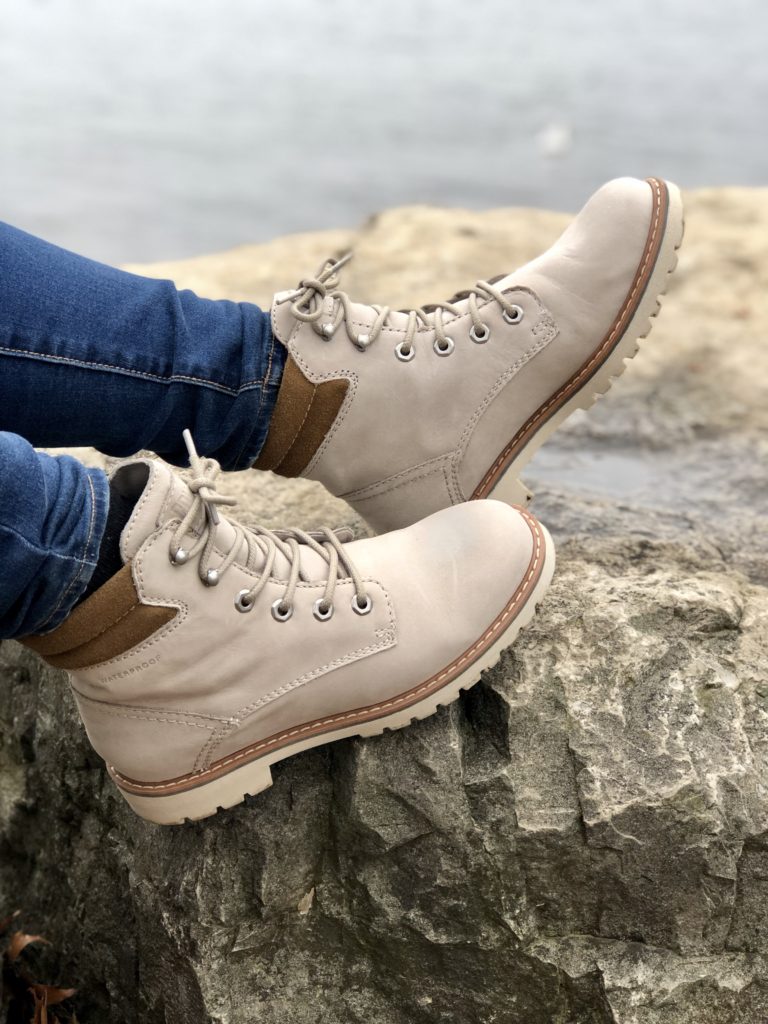 My Cougars have been perfect for outdoor walks and have surpassed my expectations at keeping my feet dry and comfortable. The only downside that I can think of is that Cougars do not come in half sizes and I normally wear a 7.5 ladies, which means I needed to size up a bit, but nothing a thicker sock can't solve. Despite that, I just know these boots will get a ton of wear time this Winter.  Stay warm beauties!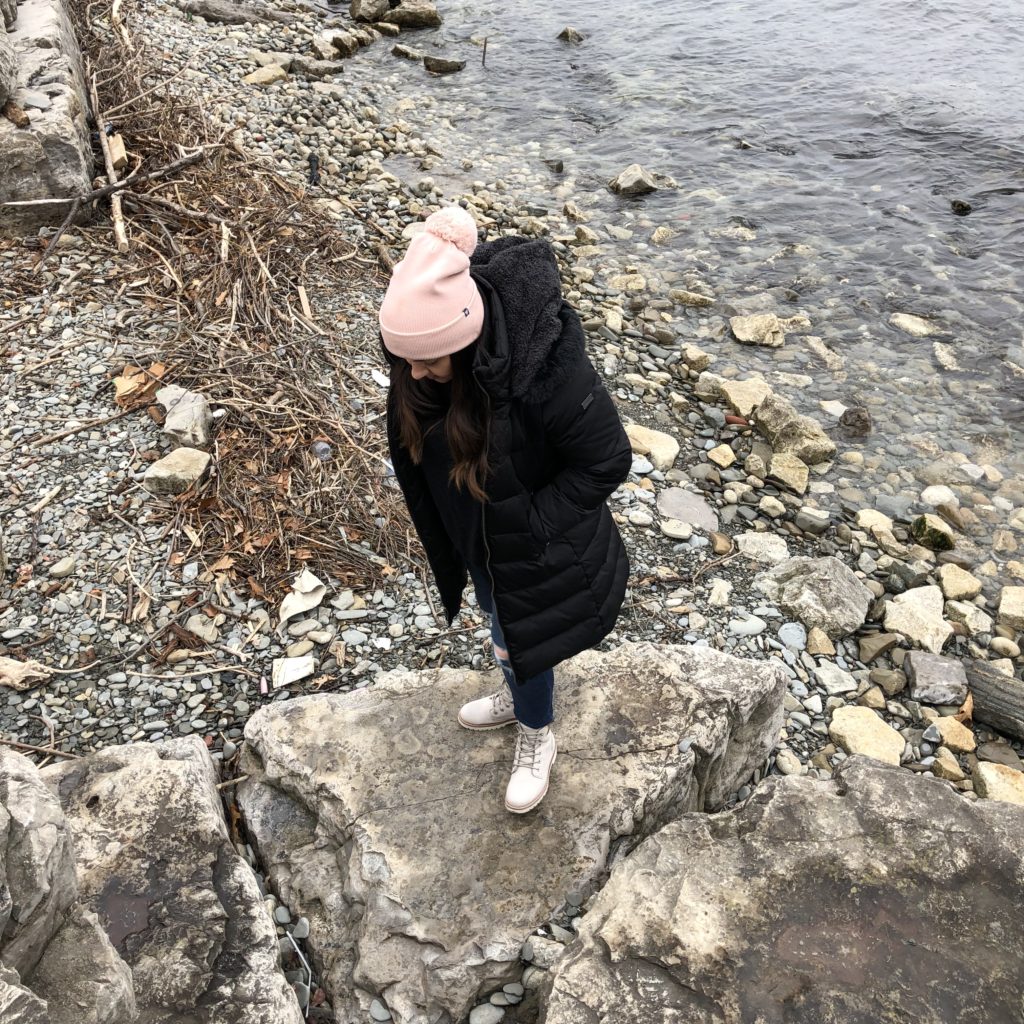 Wearing: Vince Camuto Parka / Old Navy Jeans /Aritzia Hat/ c/o Cougar Shoes