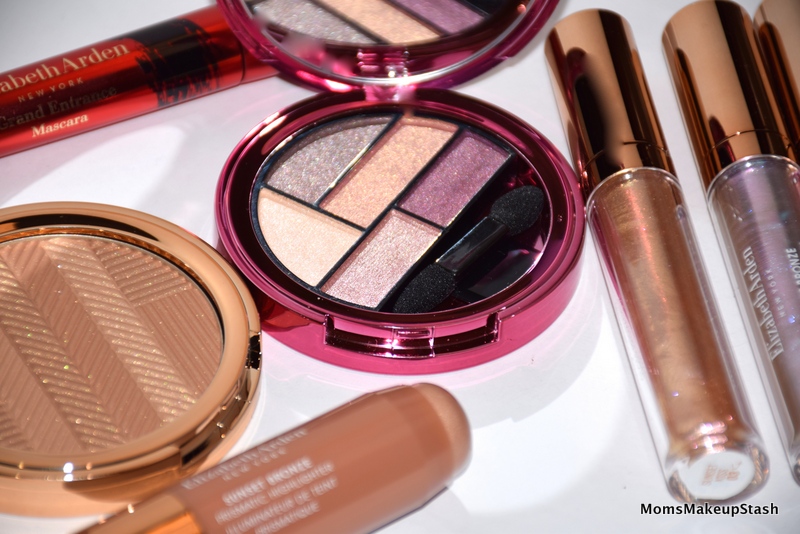 Summer is all about achieving that perfect, healthy, sun-kissed glow. The Summer 2016 beauty collection by Elizabeth Arden dubbed "Sunset Bronze", takes its inspiration from a breathtaking Summer sunset. The new limited edition color collection (in stores now) features a gorgeous prismatic bronzer and highlighter to illuminate the face, multi-dimensional glosses for the lips and beautiful shades of eye shadow to enhance the eyes. Also in stores is the new Elizabeth Arden Grand Entrance Mascara and their new Flawless Start Instant Perfecting Primer.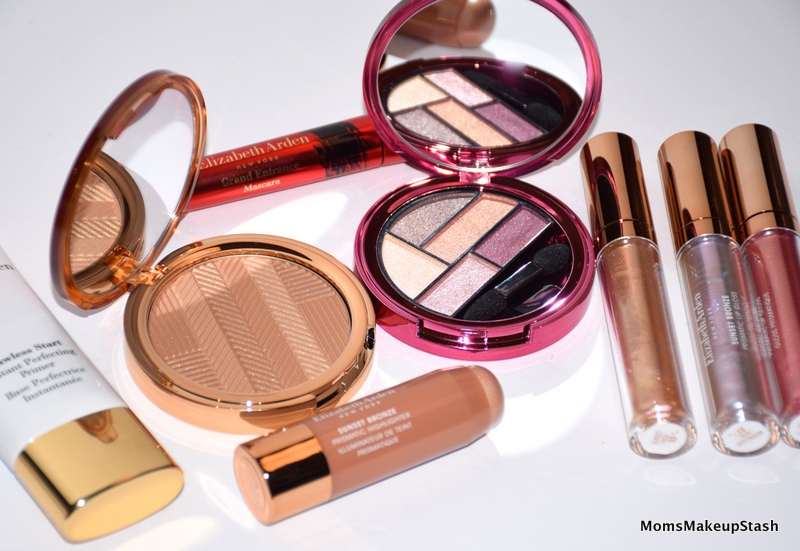 Elizabeth Arden's Grand Entrance Mascara ($32 CAD) may be the next innovation in dramatic lash transformation? The triple effect mascara has "precision brush technology" and claims to instantly deliver an 80% increase in lash length & volume and a 162% increase in curl. The curved brush grabs every lash to extend and separate while the unique push-up tip lifts and curls lashes. Key features:
Water-resistant, vitamin-enriched formula

Separates, extends & intensifies lashes with every stroke

Doesn't flake or smudge

Wears all day without the need to re-apply

Conditions, treats and protects lashes

Lash Building Complex creates high-definition volume & lift for a false lash effect

Ophthalmologist tested; Safe for sensitive eyes & contact lens wearers

Available in 2 shades: Stunning Black & Stunning Brown
How to Apply: Rotate the brush so that the curve is "cradling" the lashes. With the brush curved to the eye, push the wand into lashes and wiggle from side to side working your way up & out. Finally, with the push-up tip, swipe even the tiniest lashes from the root to the tip for a lifted, defined and wide-eyed effect. For added intensity, apply additional coats.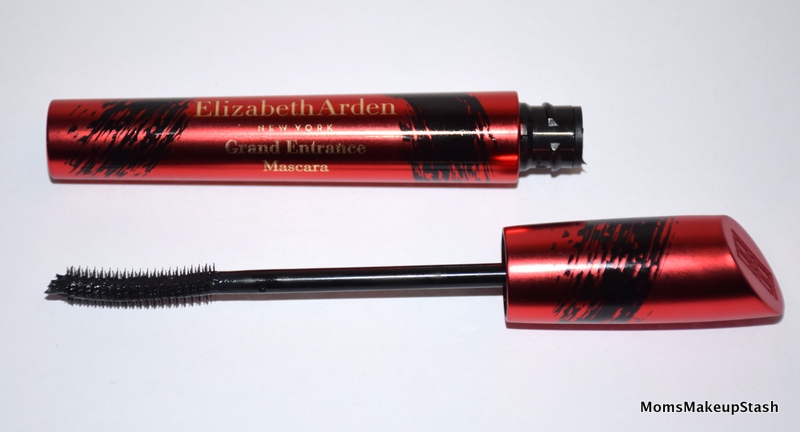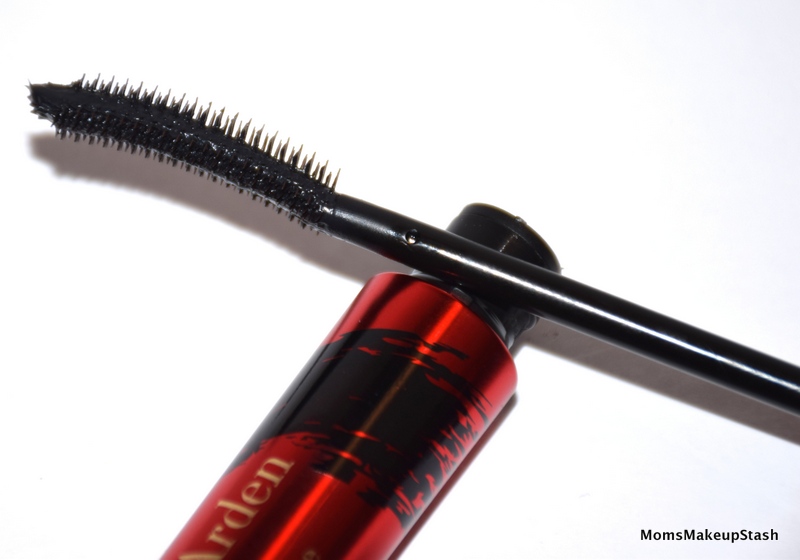 When I initially swatched the new Flawless Start Instant Perfecting Primer ($45 CAD) I immediately noticed its similarity to Benefit's Porefessional primer. Much like that product, this primer works to create a perfect canvas for makeup and instantly improves the texture and appearance of your skin. Product details:
Silky, lightweight texture comes in a universal shade (tinted beige) 

Oil-free formula improves longevity and performance of foundation

Smoothes uneven texture & diminishes the appearance of pores, fine lines & wrinkles

Creates an even-toned, retouched appearance

Helps control shine & maintain moisture 
How to Apply: After applying your moisturizer, apply a thin layer of primer evenly over your face and under the jawline. Allow the primer to set for 10 seconds and then apply your foundation.
The Sunset Bronze collection features a number of Prismatic products including this trio of limited edition Prismatic Lip Glosses ($25 CAD). Not only are they conditioning (packed with aloe vera, vitamins A, C & E) but wow do they ever dazzle! If you are looking for a high-shine, iridescent gloss then look no further! Multi-dimensional pearls and lustrous pigments provide a prismatic, light-reflecting effect. I haven't encountered too many glosses like these ones. They are definietly unique!  Available in Midnight Kiss (pink), Moonlight Kiss (lavender) and Sunset Kiss (champagne).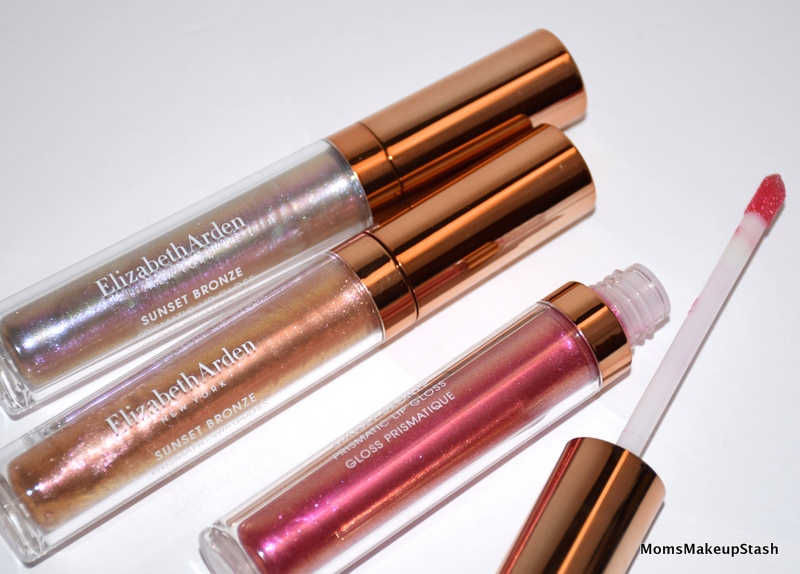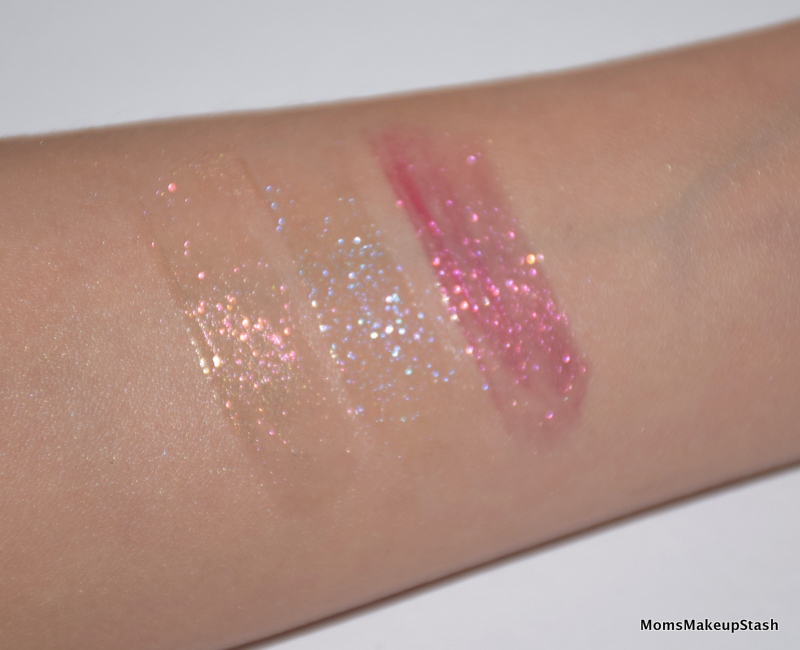 Swatches (L-R) Sunset Kiss, Moonlight Kiss & Midnight Kiss
I'm a sucker for palettes, especially travel-friendly ones so this limited edition Prismatic Eye Shadow Palette in "Summer Seduction" ($50 CAD) has a special place in my heart. It features 5 highly pigmented shades that can all be interchanged to create endless eye looks or both day and night! I absolutely love each shade, which all look more Fall-like than Summer. The shadows wear well without transferring even when an eye primer is not used. The formula consists of mica based pearls and ultrafine powders that reflect light and provide a smooth, silky application. 
Expert Tip: Use the soft pink as a highlighter on the brow bone or build upon application for a pop of color; for tan, olive or deeper skin tones use the golden amber shade. Create a soft smoky eye with the neutral taupe-plum by contouring above the crease and the outer edge of your eye, or even apply as eyeliner; for a dramatic smoky eye swap for the rich purple shade.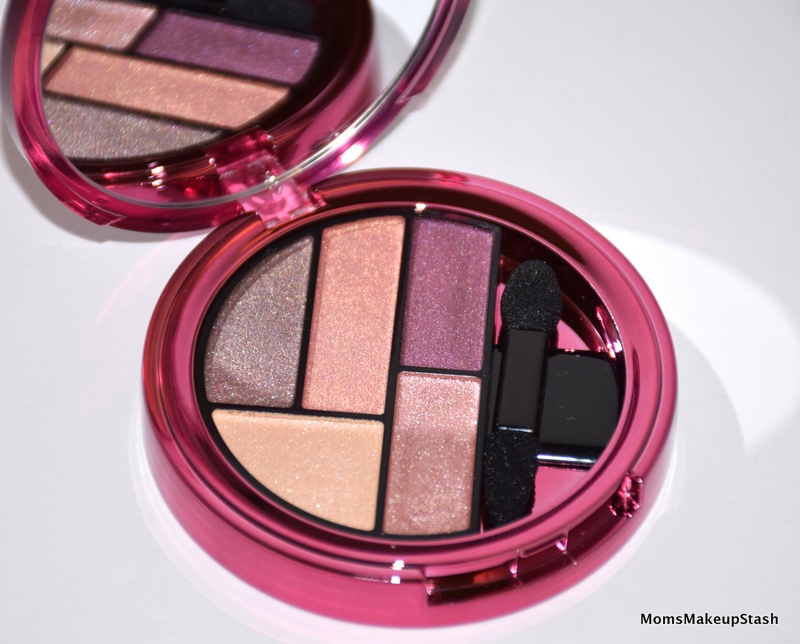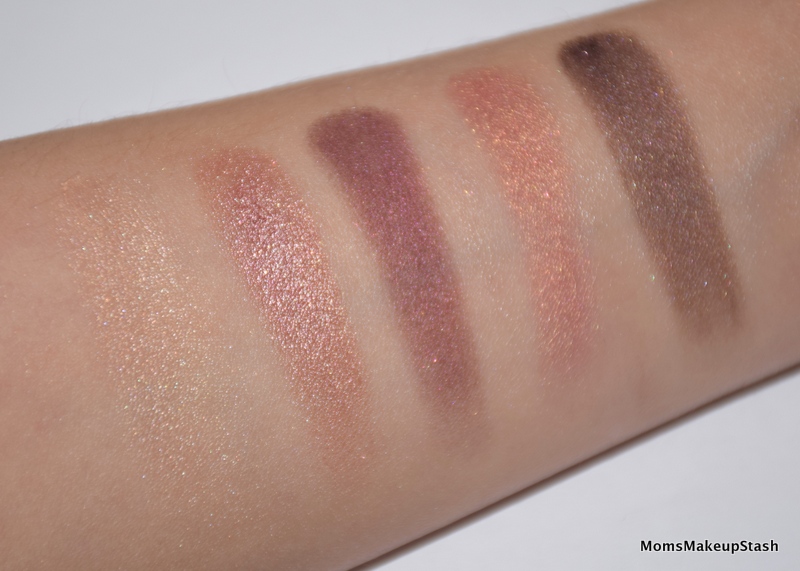 As much as I like the eye shadow palette, the true gem of the collection in my opinion is the Sunset Bronze Prismatic Bronzing Powder ($48 CAD). The silky bronzer imparts golden shimmer and that sun-kissed glow that I was mentioning was critical for Summer time. The powder has a subtle shimmer to it as well as varying shades of bronzer that add warmth and/or contour to the face. I don't use the half-moon brush that comes with the palette but I do appreciate the mirror for touch ups on the go. Available in shade "Warm Bronze" (Light/Medium).
How to Apply:  Start at the edge of the cheekbone, in line with the bottom of the ear, making short upward strokes, fading to the center of the face. Then stroke the brush along the hairline to create a contoured halo effect. Finish by applying a subtle veil of shimmer all over the face, ears and neck down to the décolleté.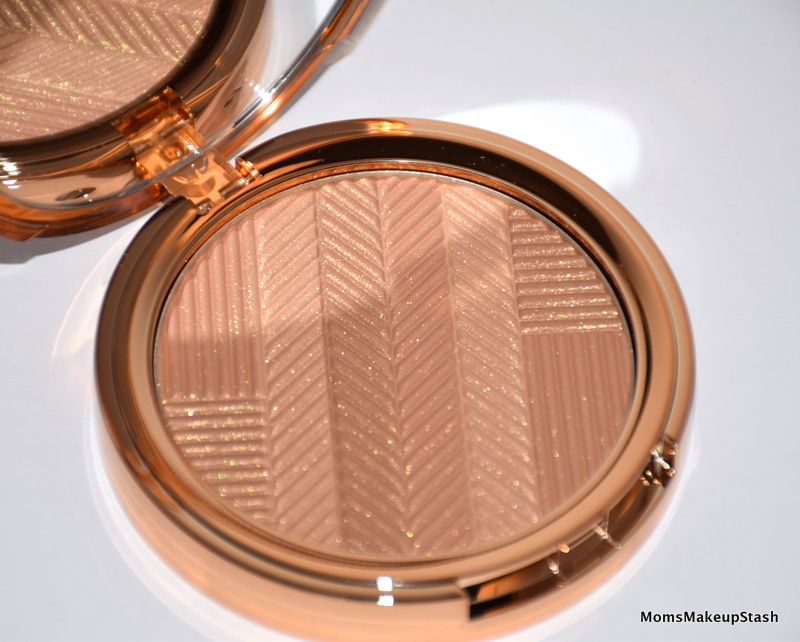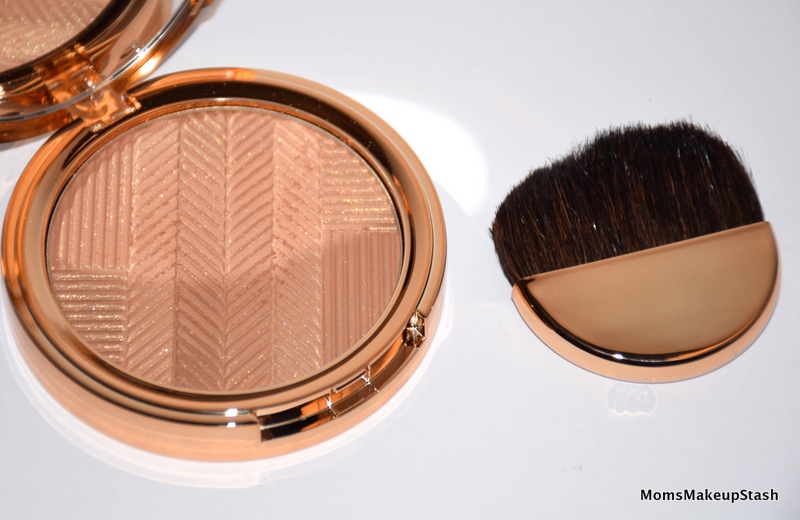 Another nice surprise from this collection is the limited edition Sunset Bronze Prismatic Highlighter in "Eclipse" ($34.50 CAD). The creamy, luminous stick highlighter illuminates any area of your face that you want to accentuate. (i.e. brow bone, top of cheeks etc). The highlighter glides easily onto the skin but because a little does go a long way, I use a light hand when applying it. Love the packaging and the moisturized feel it leaves behind on the skin!
Expert Tip: Use this highlighter to sculpt your cheeks and add a sheer, iridescent shine. Then warm the face with bronzer and finish the look with the rose gold shadow above for an exotic touch.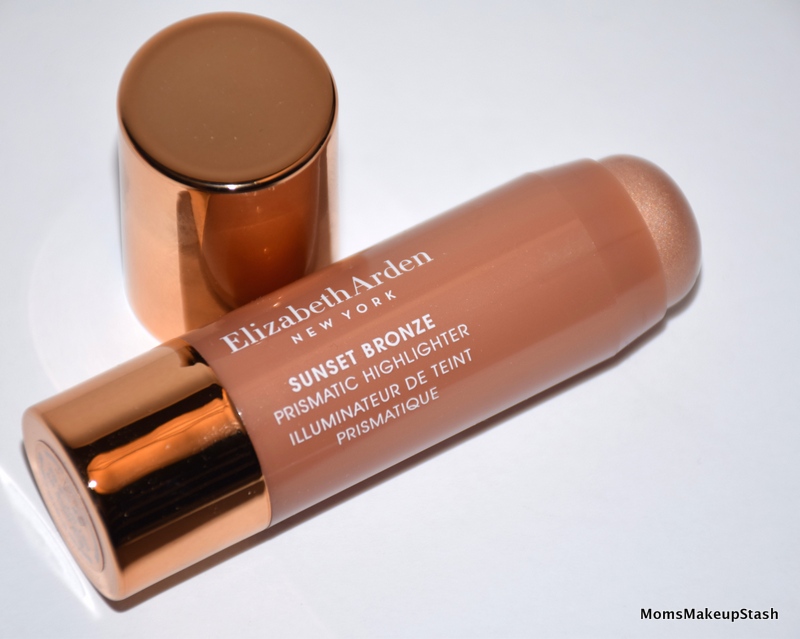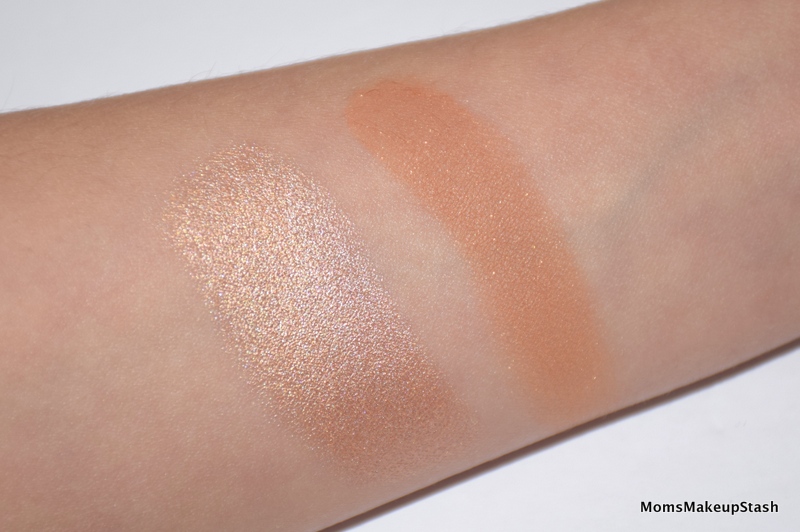 Prismatic Highlighter (L) & Prismatic Bronzing Powder (R)
What are your thoughts on this new collection?