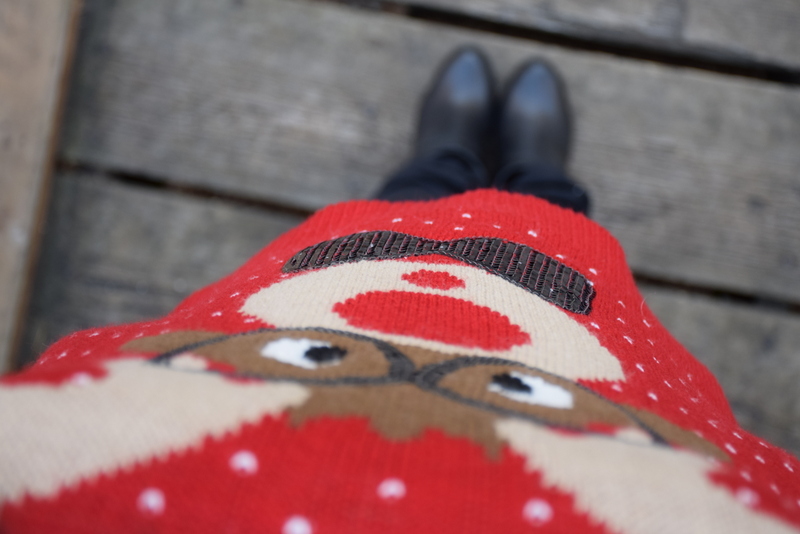 With the Holidays fast approaching, my social calendar is quickly filling up! And, some of the most enjoyable parties to attend this time of year are themed parties! This year, my "mini me" and I were invited to a mother-daughter cookie exchange. 
A cookie exchange is a really fun way to enjoy a variety of holiday cookies without having to do all of the baking yourself. It works like this: 1) each guest bakes the exact same number of cookies (3 dozen for example) and brings them to the party along with a big plastic container 2) everyone then swaps cookies and takes a set number (ex. 5) of each person's cookies and 3) guests then pack up their assortment and enjoy a variety of sweet treats (even though they only had to bake one type!)
The party that we were invited to also had a theme. The hostess wanted each of her guests to wear an "ugly Christmas sweater"! At first I was concerned about finding the time to bake something but after I actually sent through my RSVP to the party, anxiety about what the two of us would actually wear started to rise. Since I donate all our old clothing to the Diabetes Association a few times a year, my daughter and I had nothing "ugly" to where. Let's just say, it all turned out great!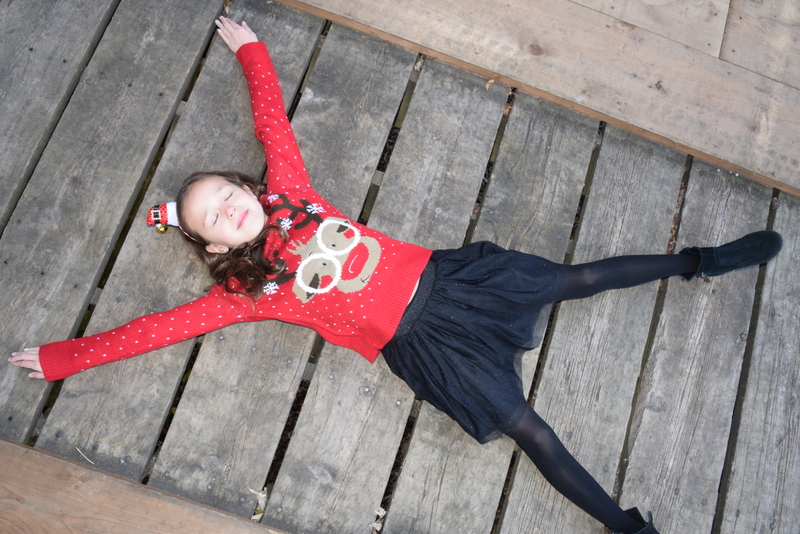 Walmart Kids Holiday Fashion: Headband ($7.97), Girl's George Christmas Sweater ($14.97), Skirt ($11.97), & Tights ($5.97/2pack)
You may recall that not too long ago, I found a really cute outfit at Walmart for next to nothing? Well, I decided to head back there to see if they had any fun holiday fashion this season. Walmart has a huge selection of festive ugly Christmas sweaters for the entire family as well as ties and other fun accessories in stores right now. Pieces range from $5-27 and there is something for everyone (even pets!). I initially spotted the adorable George reindeer sweater that my daughter is wearing in the photo below and just knew that she'd love it. I picked it up without hesitation since it was only $14.97! I paired it with some accessories (i.e. a headband, earrings and black tights) as well as a tulle skirt to complete her party look.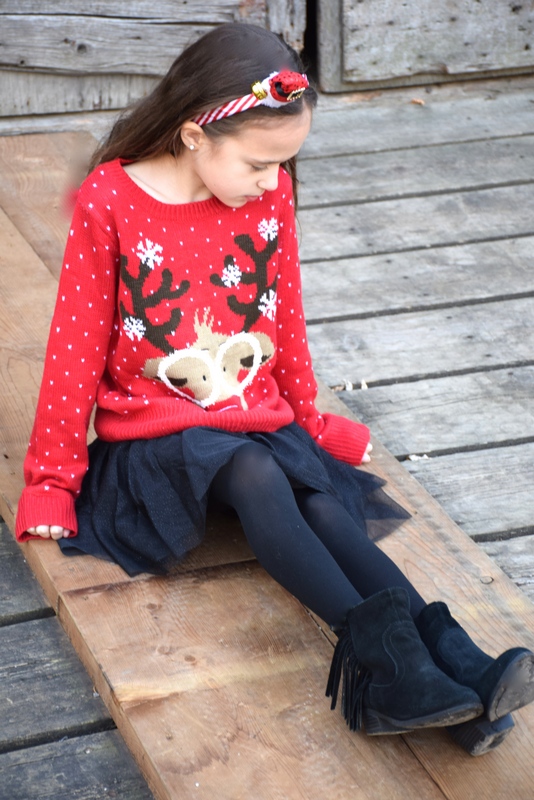 Walmart Jewelry: Sterling Silver Stud Earrings ($19.97 CAD) 
After my daughter's outfit was done, I headed over to the women's department where I found a very similar reindeer sweater for myself for only $24.97. I paired it with some simple black mid-rise jeans and a pair of black booties. Both sweaters are festive, comfortable, warm & affordable!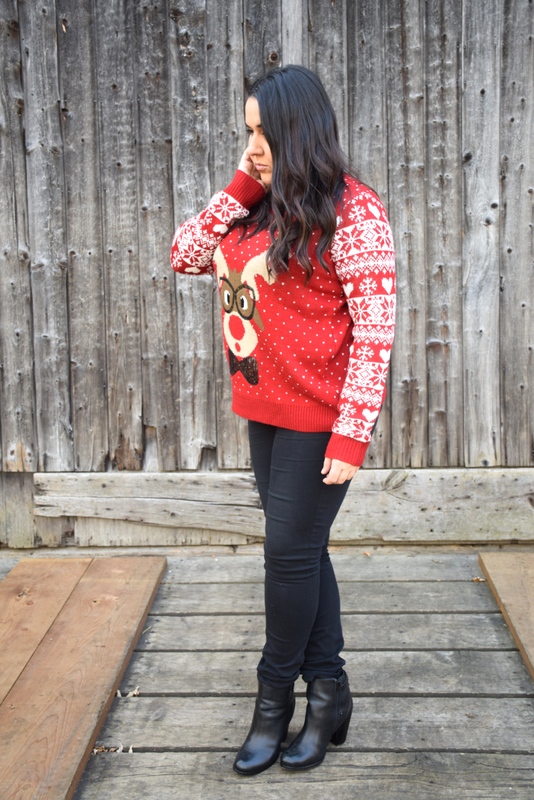 Women's George 3D Christmas Sweater ($24.97)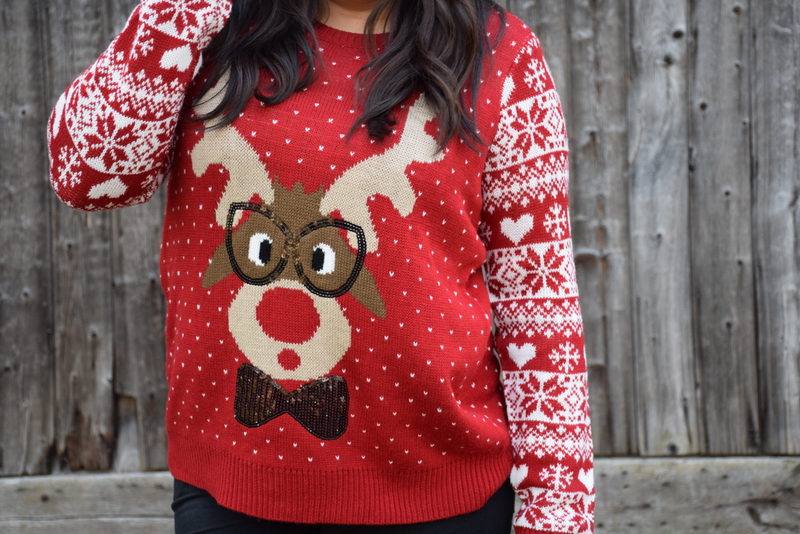 While at Walmart, I also stocked up on the baking supplies that I would need to make the gingerbread cookies and mini cupcakes that I was going to bring to the party. Would you believe that all of my shopping was done in less than 30 minutes?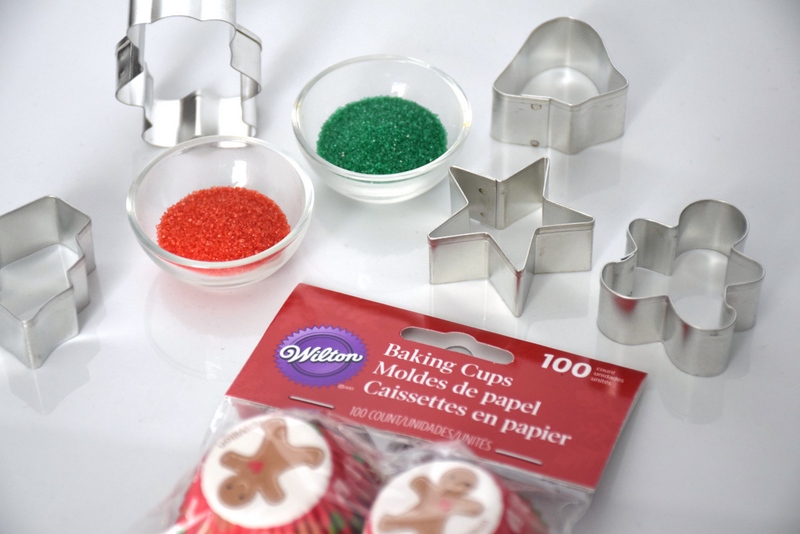 Walmart Baking Essentials: Cupcake Liners ($2.97) & Cookie Cutters ($6.97)
The ugly Christmas sweater theme is a pretty popular one for parties and is quickly becoming a holiday tradition for people of all ages. It's nice to see stores like Walmart making it easy for consumers to find trendy ugly Christmas sweaters like these ones at affordable prices. Whether it's a work function, a family gathering or even a party without a theme, wearing a "not-so-ugly" sweater adds festive flavour to any outfit! I loved dressing up with my daughter for this holiday cookie exchange. Not only did we have so much fun shopping and baking, but we love the fact that these sweaters could be reused over the holidays. They're not even ugly!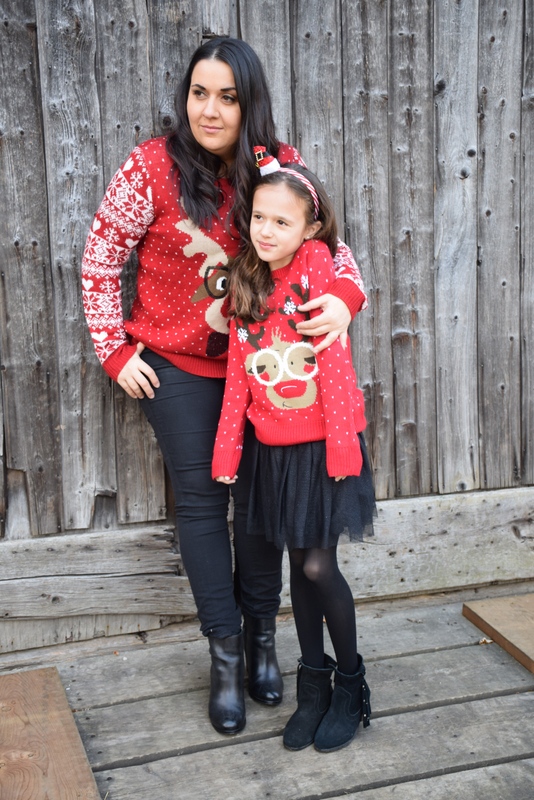 Walmart Ladies Holiday Sweater ($24.97 CAD)
This post is sponsored by Walmart Canada as part of the Ugly Christmas Sweater program. In exchange for this review, I have received special perks in the form of products and/or compensation. All opinions on this blog are my own.