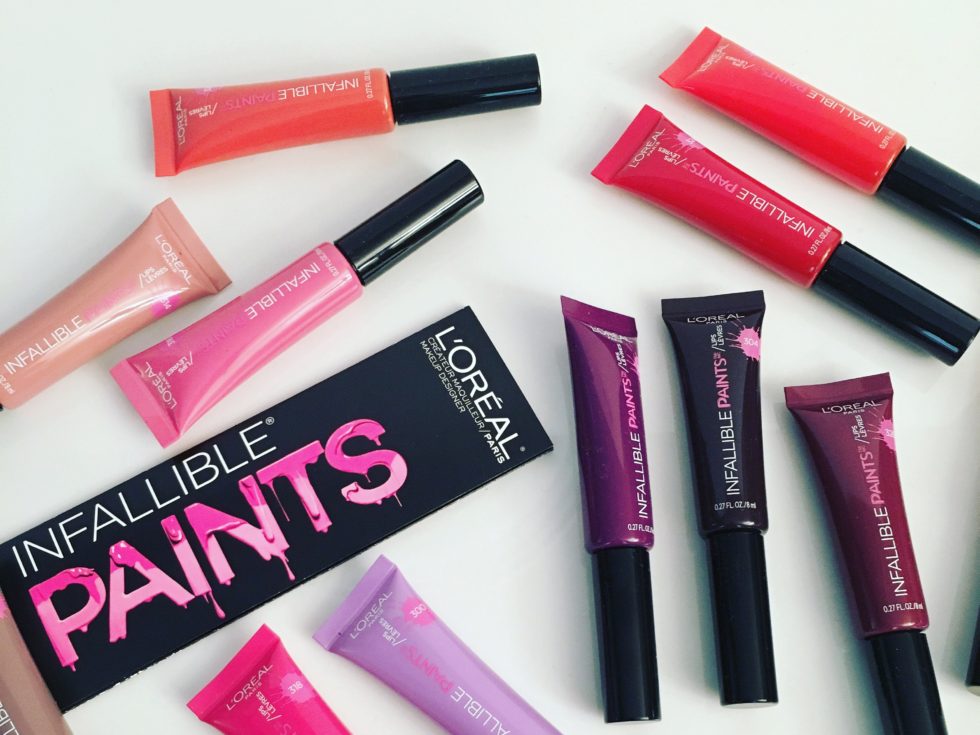 If you pay any attention to beauty news at all then you will have already seen L'Oreal's new Infallible Lip Paints ($12.99 CAD) pop up on social media, beauty blogs or in drugstores the last few months? L'Oreal's glossy liquid lipsticks offer ultra-pigmented colour, comfortable wear and a precise application via an easy to use grooved applicator wand. The formula is…. dare I say…. perfect. It's a cream (not a matte like some have claimed) that wears like a hydrating lipstick but also has the high-impact shine of a gloss. Absolute perfection! Many of the shades are bold and dynamic but there are also plenty of neutral, more toned down options available as well, like my personal favourite shade #314 Spicy Blush.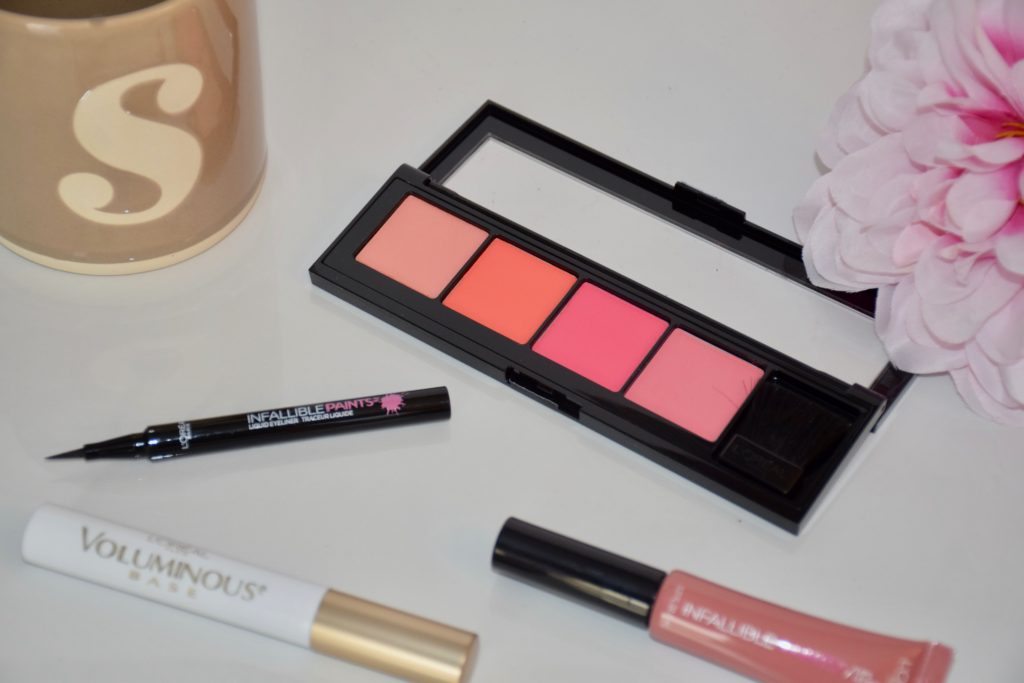 As mentioned, the glossy, lightweight colour of the L'Oreal Lip Paints is comfortable and long-wearing. I can't say enough good things about this formula! The only thing I did experience was some light transferring when eating and drinking. The fruity scent may not appeal to some people but I actually quite like it. Infallible Lip Paints are available in 14 shades (12 of which are swatched below) that range from nude to deep purple. Each of the shades that I tried (even the neutral ones) offer high impact full-coverage!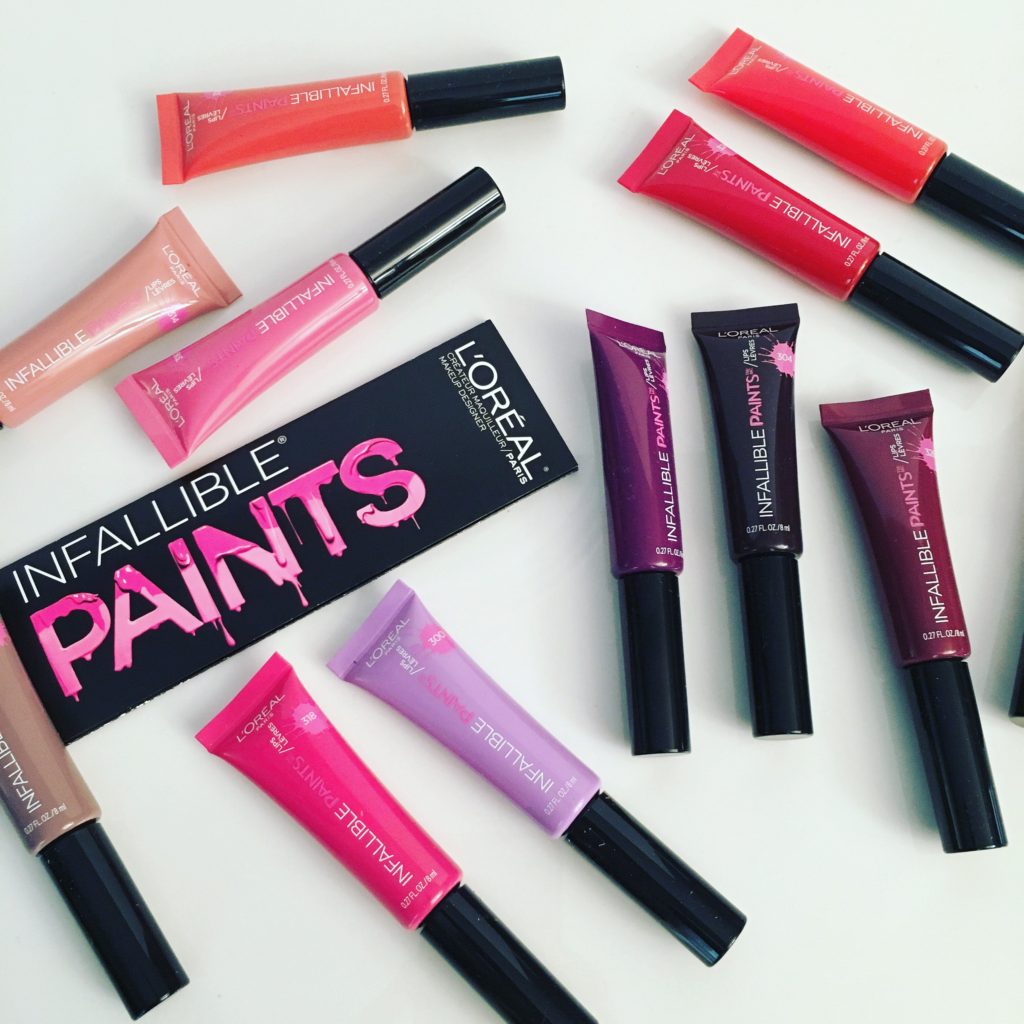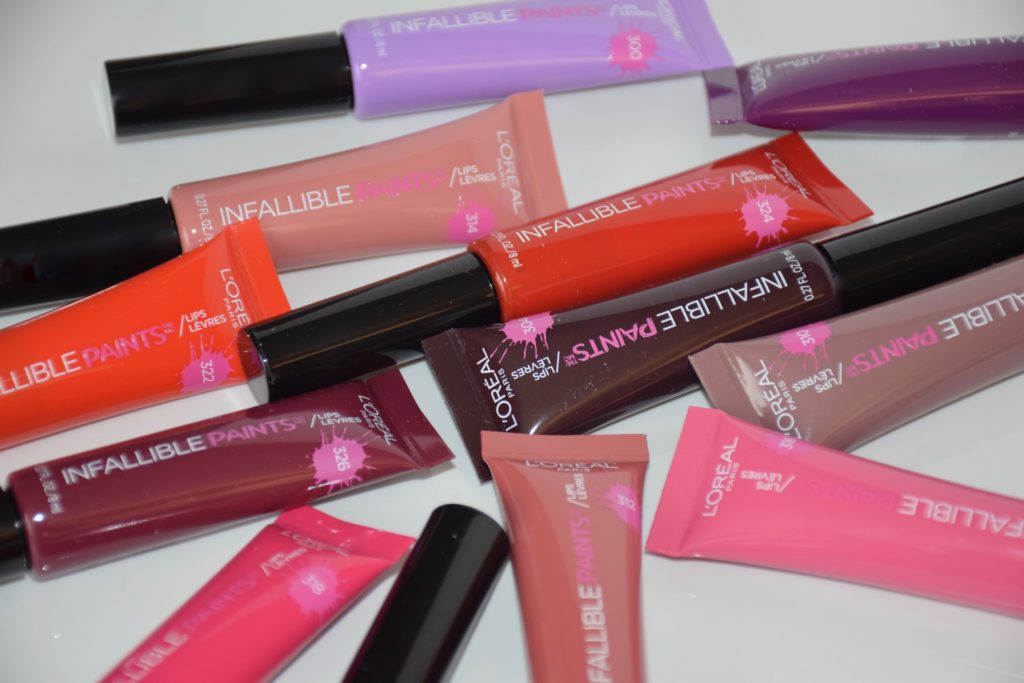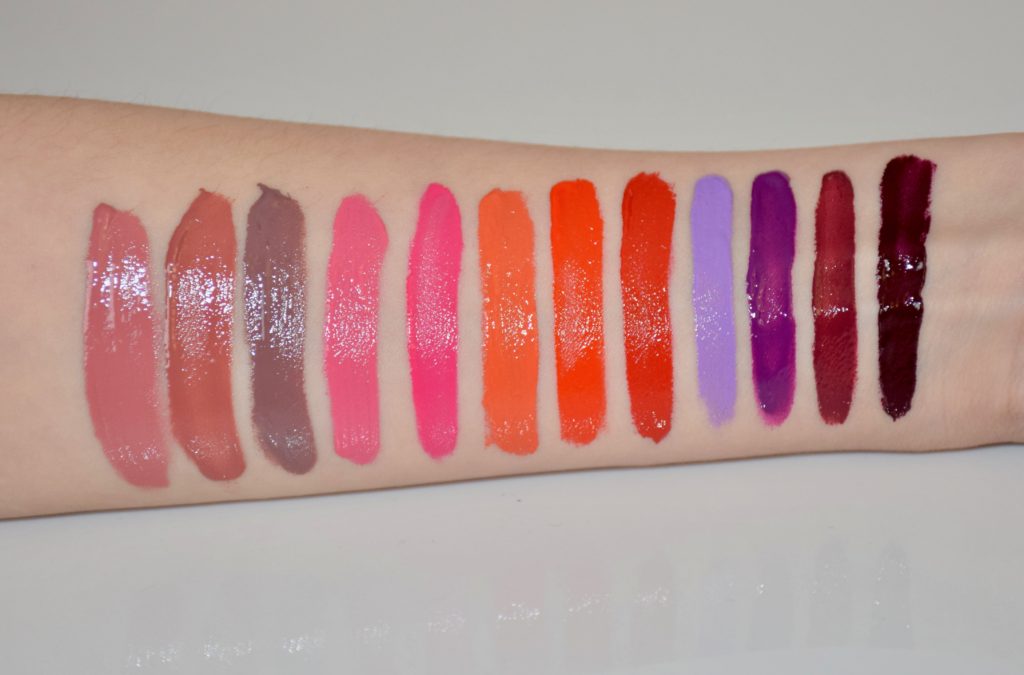 L'Oreal Infallible Lip Paints Swatches (L-R):
#314 Spicy Blush, #312 Nude Star, #310 Taupeless, #316 Wild Rose, #318 Fearless Fuschia, #320 Cool Coral, #322 Orange Envy, #324 DIY Red, #300 Lilac Lust, #302 Violet Twist, #326 Sultry Sangria & #304 Bewitching Bordeaux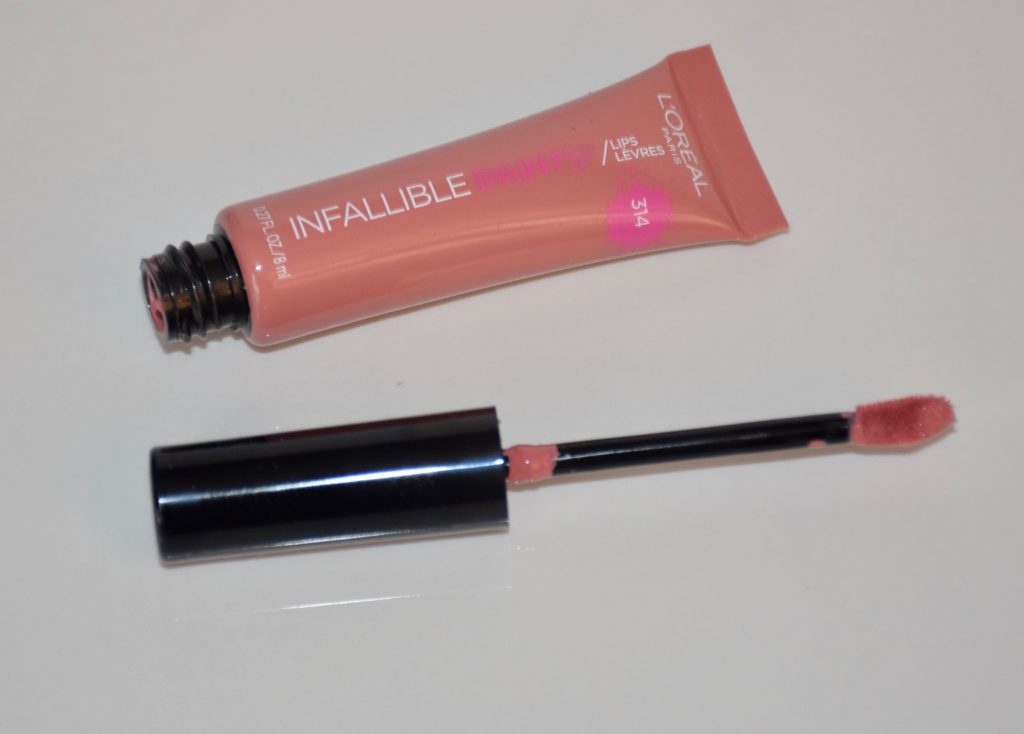 L'Oreal also launched their Infallible Paints Eyeliners ($12.99 CAD) this Spring, which also provide high impact colour and all day wear. These semi-matte liquid eye liners glide on easily and don't budge! While they are not waterproof, I did not have an easy time removing them. I absolutely love the precise felt tip and the vibrancy/colour payoff that these liners give off. Unfortunately, the colour range of these eye liners is quite limited (see below for all shades available). I would have loved to see this incredible formula available in a deep brown, slate grey and even an eggplant shade. Fingers crossed that L'Oreal expands the colour offerings of these liners real soon!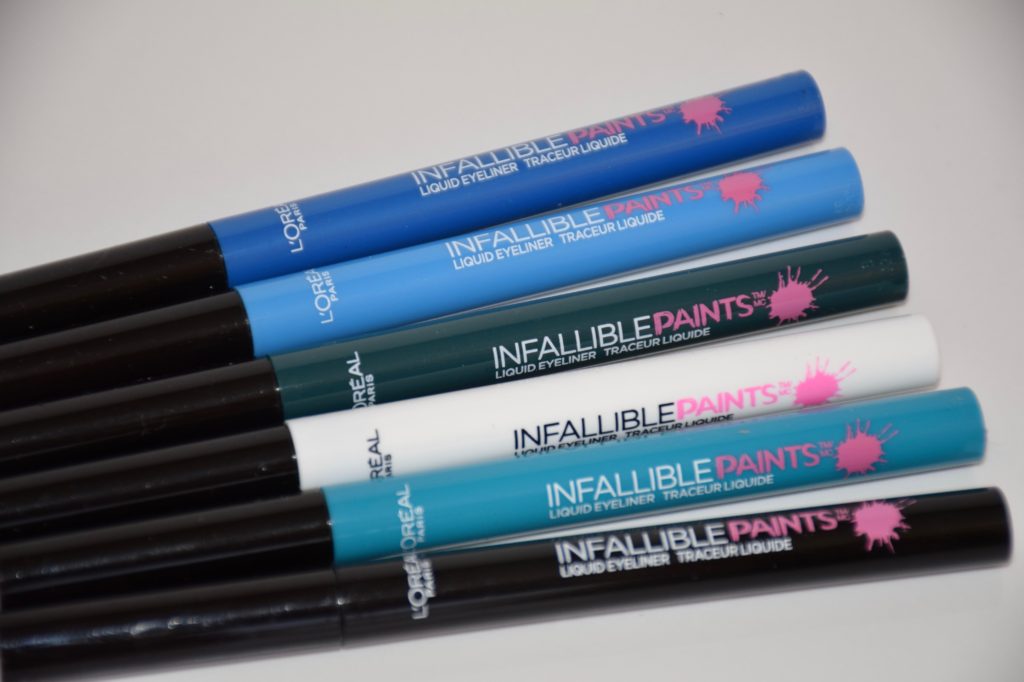 L'Oreal Paints (Top to Bottom):
#302 Electric Blue, #304 Aqua, #308 Wild Green, #310 White Party, #306 Intrepid Teal & #300 Black Party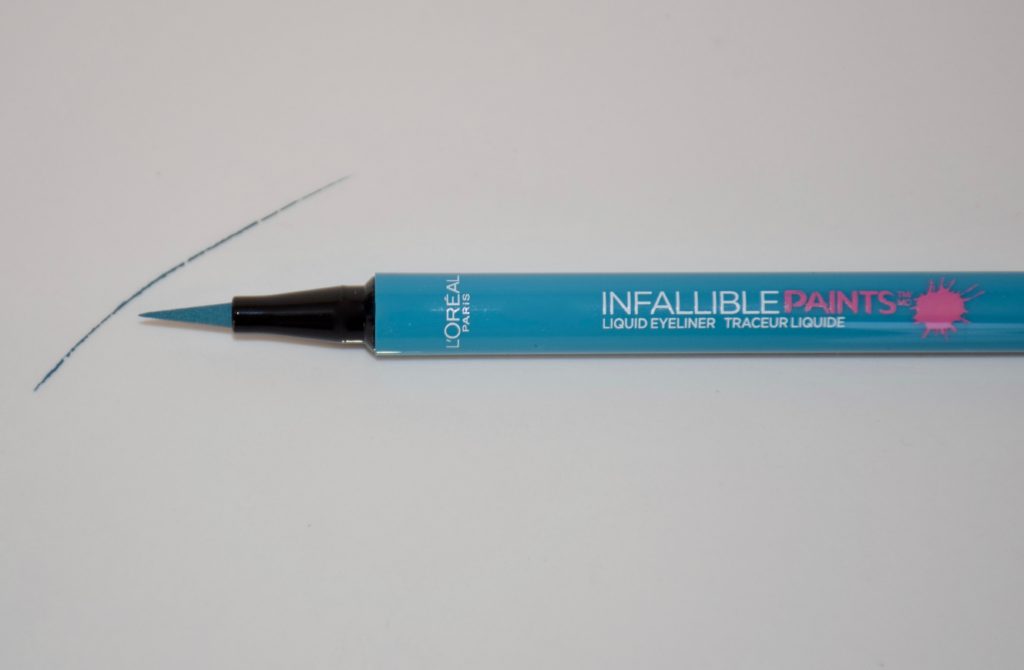 The Infallible Paints range also includes a Pro Artist Blush Palette (pictured and swatched below in#230). The powdered blush palette includes four matte blushes that range in finish from sheer to bright. I had the best luck with this product when I applied it using a duo fibre brush and a fairly light hand. I also recommend applying these blushes over a base (i.e. foundation, tinted moisturizer) if you have dry skin to prevent any patchiness. The shades are really pretty (especially the coral) and include a Peach, Coral, Pink and Rose, which can all be combined to create a number of different colour variations. If you plan on picking up this palette, do yourself a favour and toss out the brush. You won't be needing it.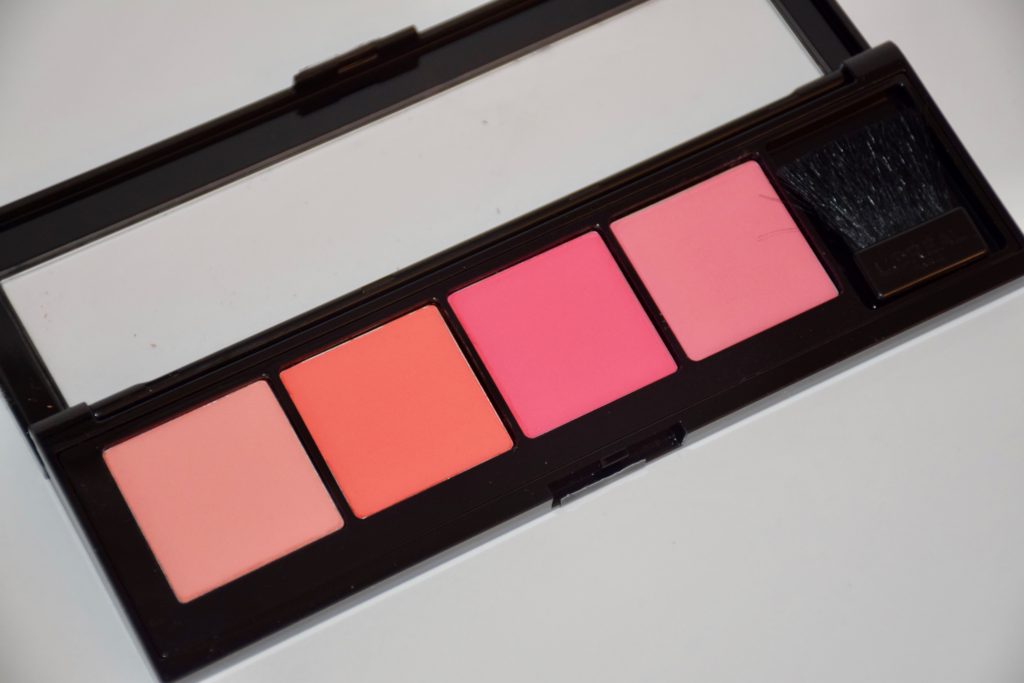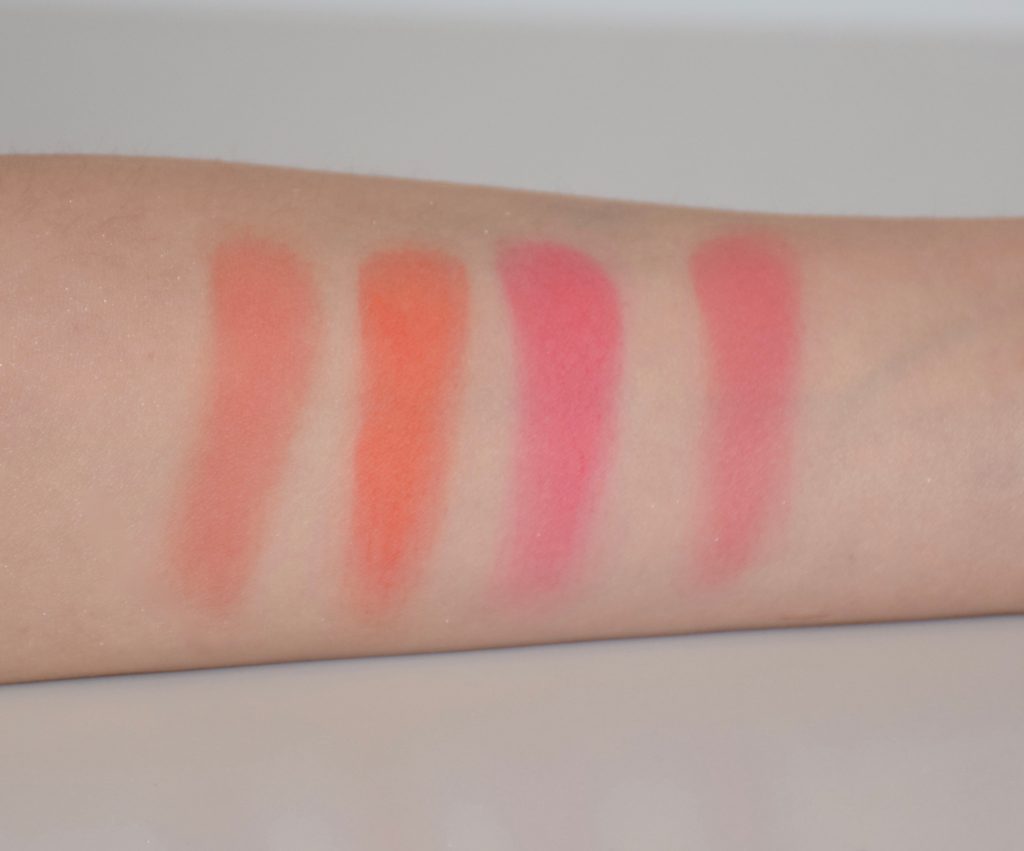 And finally, L'Oreal's new Voluminous Base/ Primer. While not part of the Spring Infallible launch, it is still a new product for Spring and very much deserving of a mention. The wonderful mascara primer (similar to Lancôme's Osccilation PowerBooster) applies and dries white and is meant to be worn underneath your favourite mascara. It thickens and lengthens lashes while also conditioning them over time! I am in love with this product and highly recommend it for anyone looking for more dramatic, full lashes.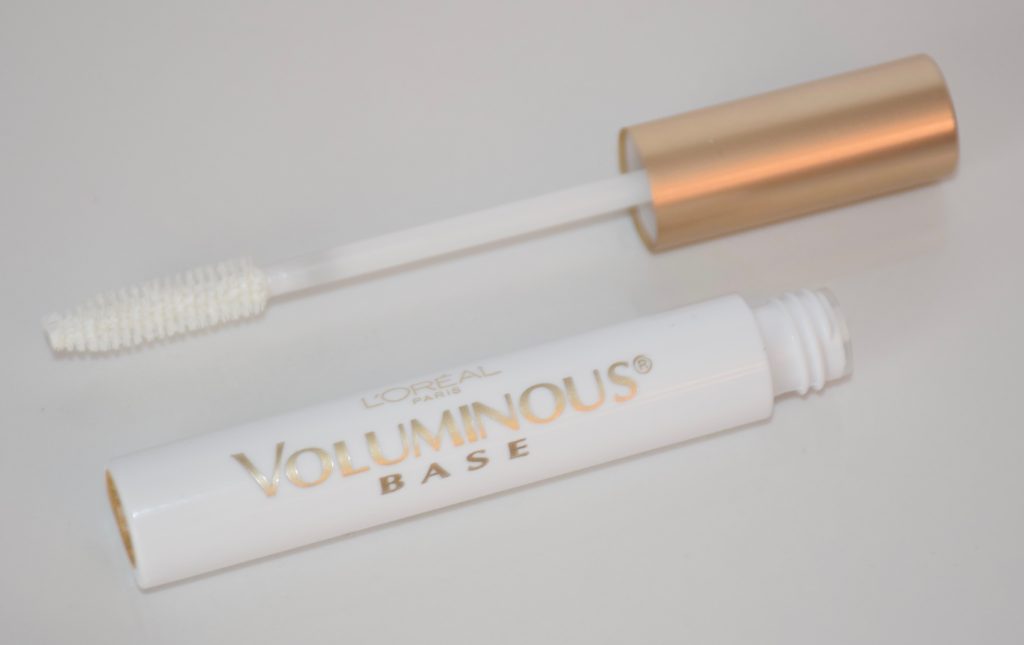 This post may include product (s) sent for media consideration. All opinions remain my own