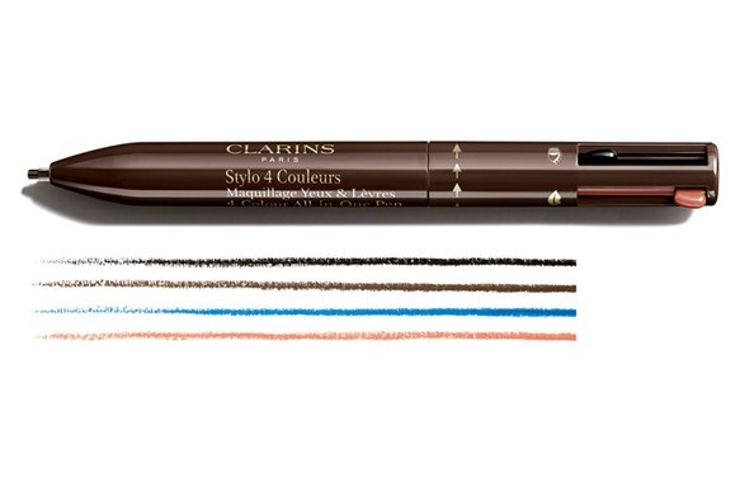 Clarins launched a gorgeous beauty collection for Spring 2017 and I happen to have four of the products to share with you today, including a cool-toned smokey eye palette, a creamy eye shadow, a warm contour palette and their much-anticipated 4-colour pen! Clarins always blows me away with their cosmetic and skin care collections. In addition to the items mentioned today, I'm also testing out their new Hydra Essentiel Bi-Phase Serum which you'll hear about soon.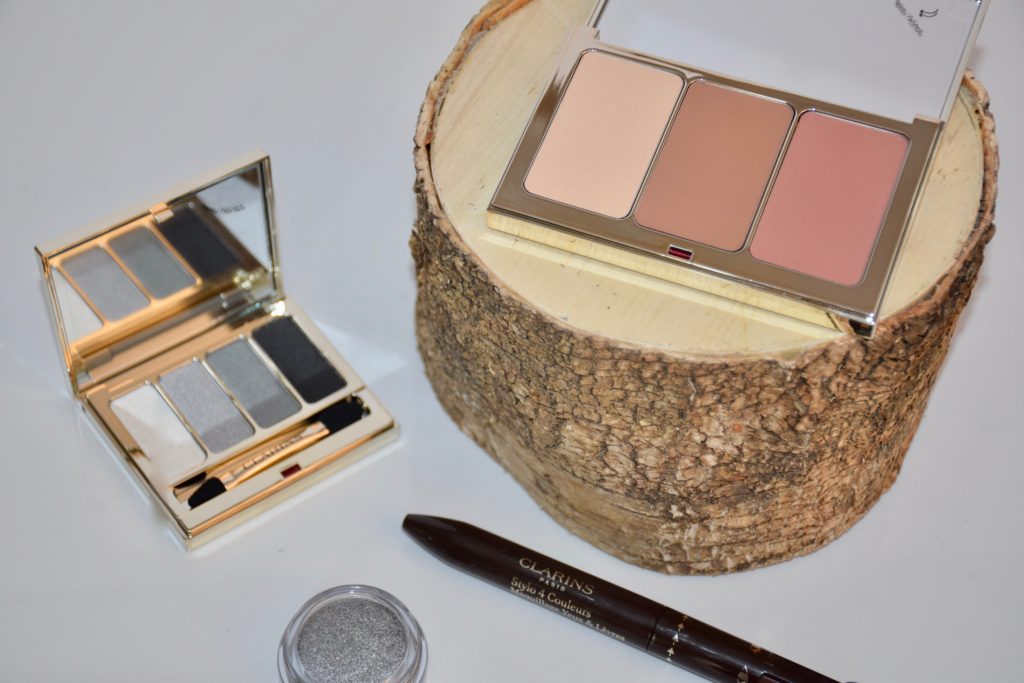 4-Color Eyeshadow Palette in "05 Smokey" ($45 CAD)
Clarins eyeshadow palettes are usually a hit for me. Aside from one palette that I found to be quite chalky, their formulas are typically easy to apply and look great on. This Spring, they introduced a beautiful cool-toned grey palette that takes the ordinary smokey-eye in a slightly different direction. It features a shimmery pearly white, a satiny silver, a satiny grey and a dark satin black. The shades are lovely on their own but work exceptionally well when used together. Each colour is very pigmented and has a buttery, smooth finish. A nice, unexpected addition for Spring in my opinion.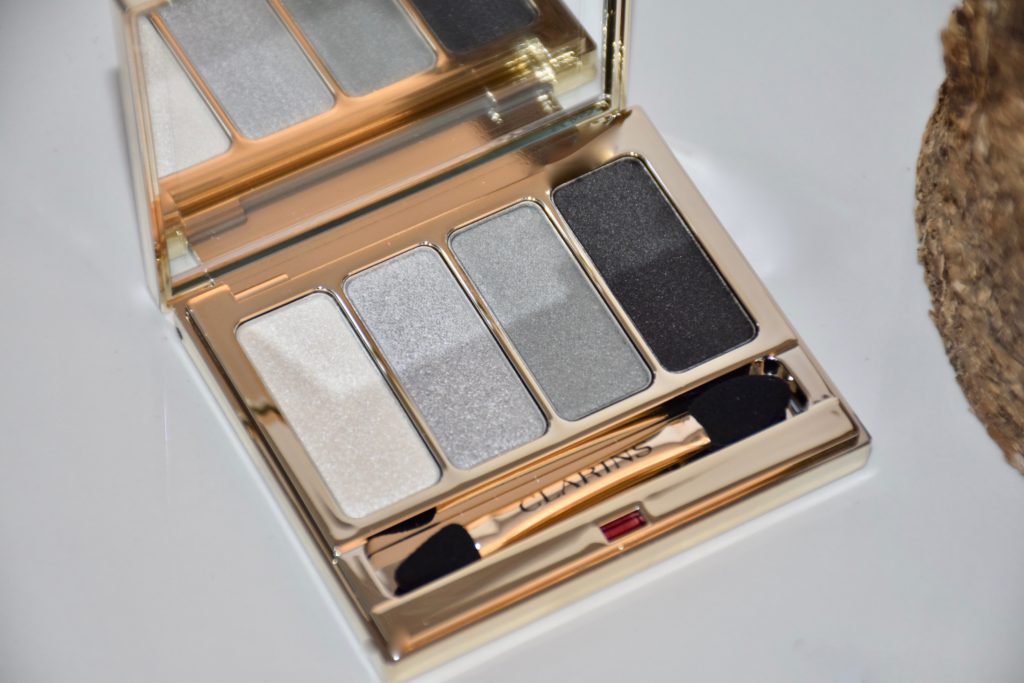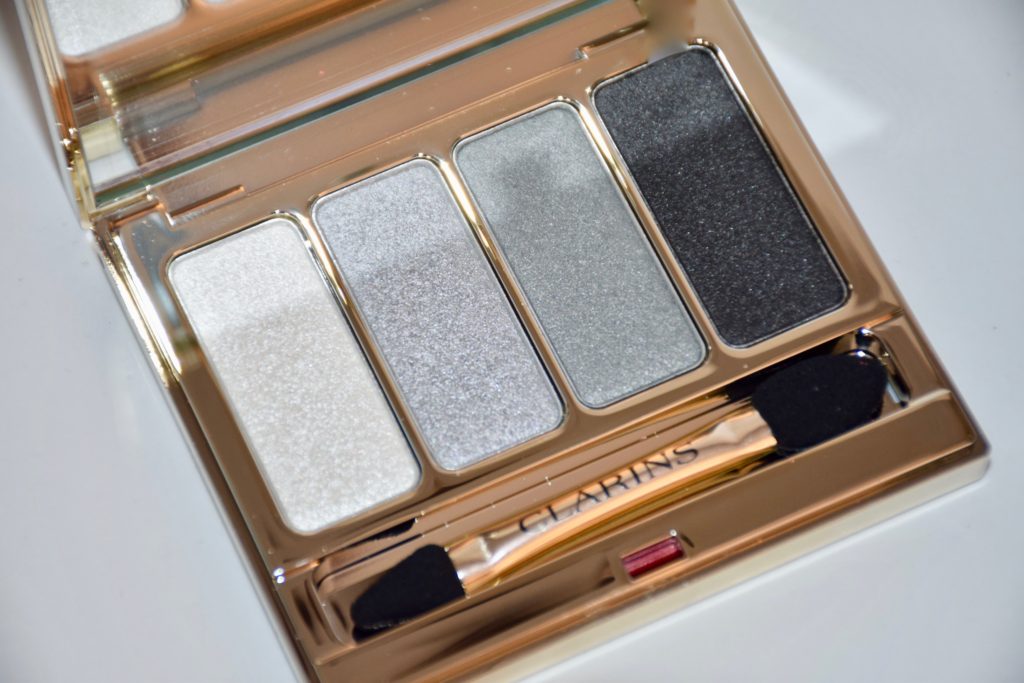 Face Contour Palette ($49 CAD)
The Face Contour Palette includes a highlighter, bronzing powder and blush all in one. It also comes with a mini sculpting brush which is not shown. This palette is so convenient for travel and such a versatile product to have in any collection. All three shades have a satin matte finish and are very nicely pigmented. The highlight shade is on the paler side so depending on your skin tone it may or not show up as a highlight? Regardless, you can use the powder to set your makeup so either way it'll get some love. The middle shade is a warm, matte contour that doubles nicely as a bronzer. I will say that if you have very fair skin you may find this shade a bit too peachy, but it worked well on my light-medium complexion. Finally, the blush shade is a non-shimmery rose, perfect for everyday wear.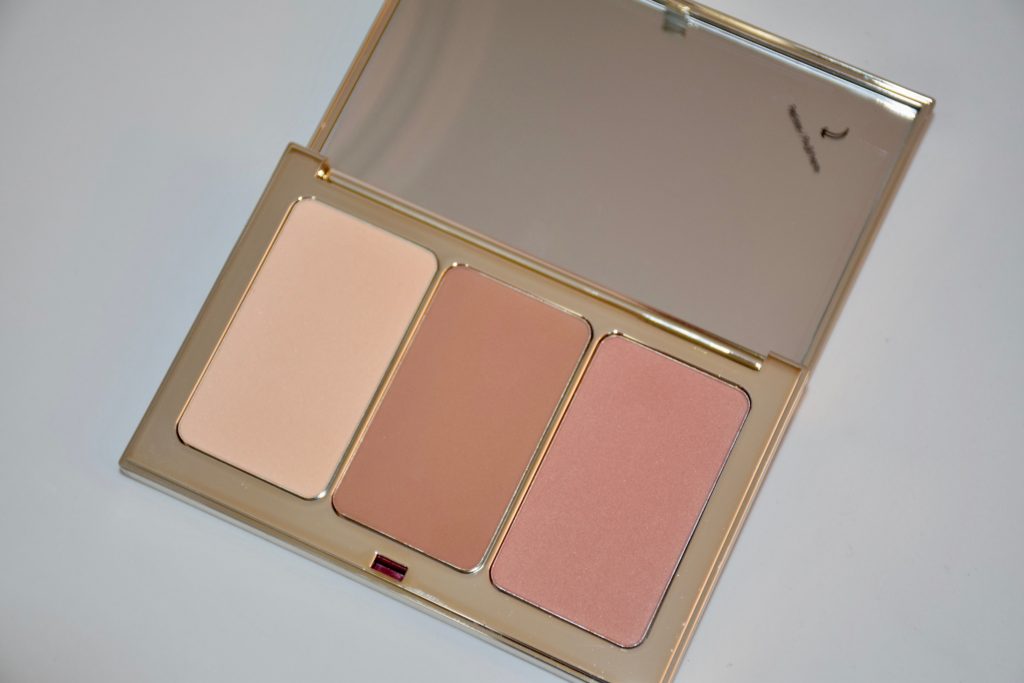 The most talked about product in the launch is the Clarins 4-Colour All-in-One Pen ($44 CAD) – which includes three eyeliners and a lip liner in a "pen" that resembles the nostalgic, colour changing pens found in the stationary aisle many years ago. The eyeliners are really thin and precise. There is a classic black, chocolate brown and an indigo blue shade as well as a universal nude lip liner thrown in for convenience. This is one of the most practical products I've seen in a while. Easy to toss in your purse and great for travel or makeup application on the go. The formula is also skin-friendly and packed with sunflower, jojoba and black acacia waxes for a smooth, easy application.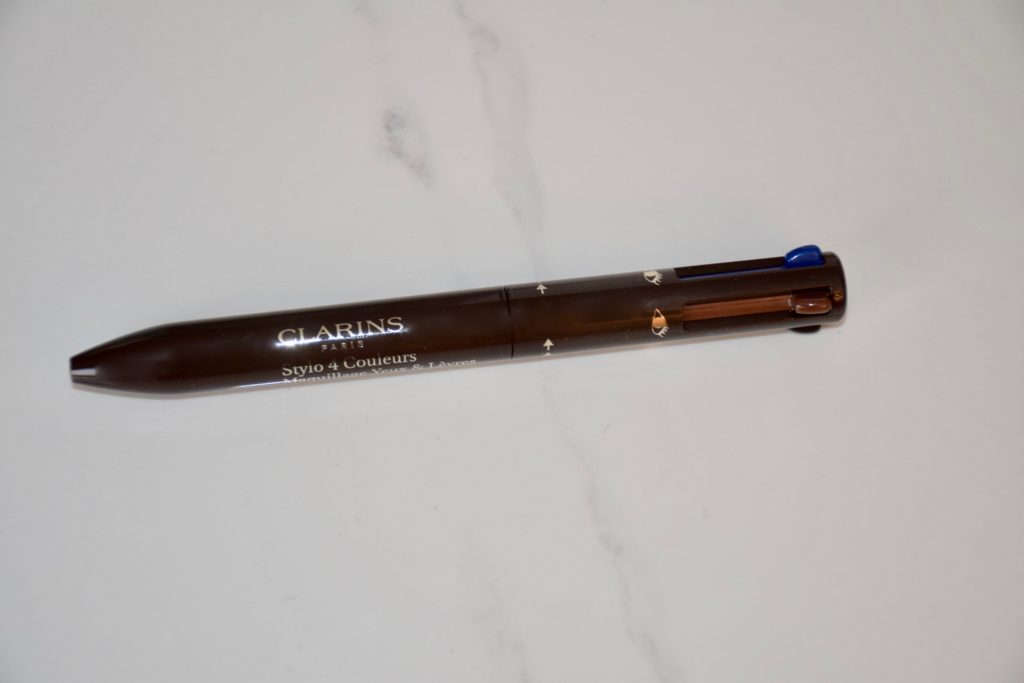 Clarins takes the school pen and transforms it into the "make-up-pen" a carry-around "toolbox" containing all the essentials every woman needs to sculpt the eyes and the lip contour too. An intense black perfect for a graphic look, a chocolate to gently warm the eyes and an indigo blue to enhance the colour of the pupil. The fourth universal nude shade lines the lips and invisibly shapes. The surprises don't stop there. The chocolate shade is multi-use and not just for the eye contour. It also perfectly structures and intensifies the eyebrows. – CLARINS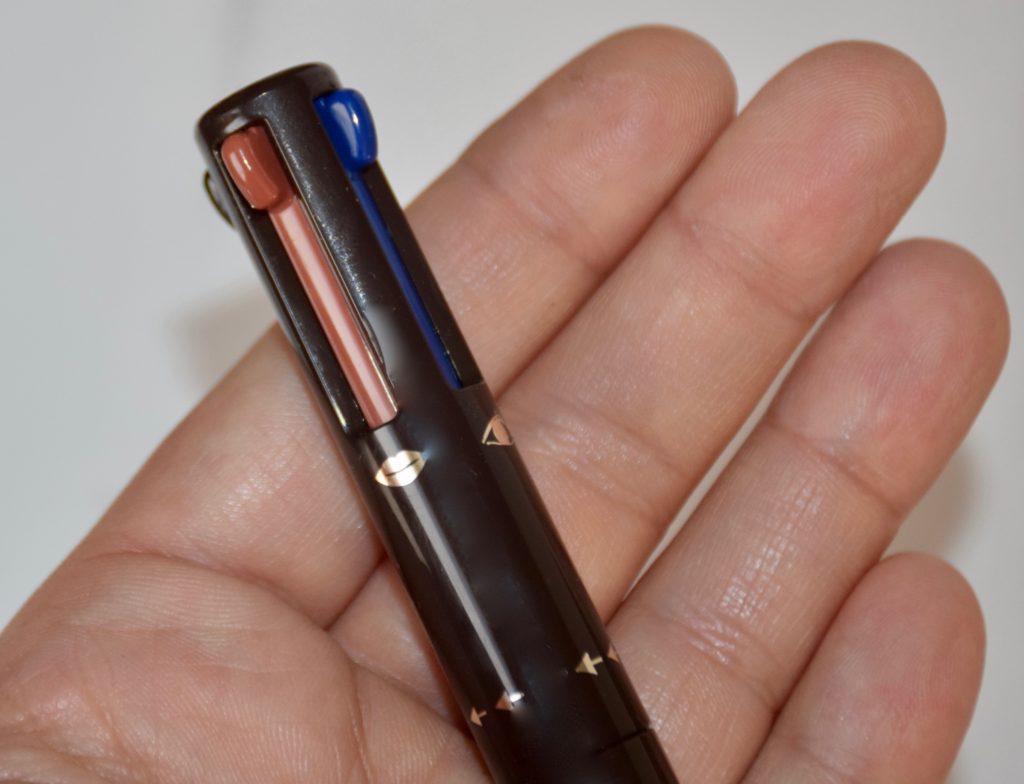 Lastly, the collection also includes, 3 new shades of their Ombré Iridescente Flash of Light Eyeshadows ($26 CAD). Shown below in Silver Grey 10. The soft and creamy shadow feels amazing on. I just wish my 40 years plus eyelids could pull this amount of shimmer off! The cream shadow works nicely however when used alongside the powder shadows mentioned above as it helps to intensify any look and act as a base. Also available in Silver White 08 & Silver Rose 09.