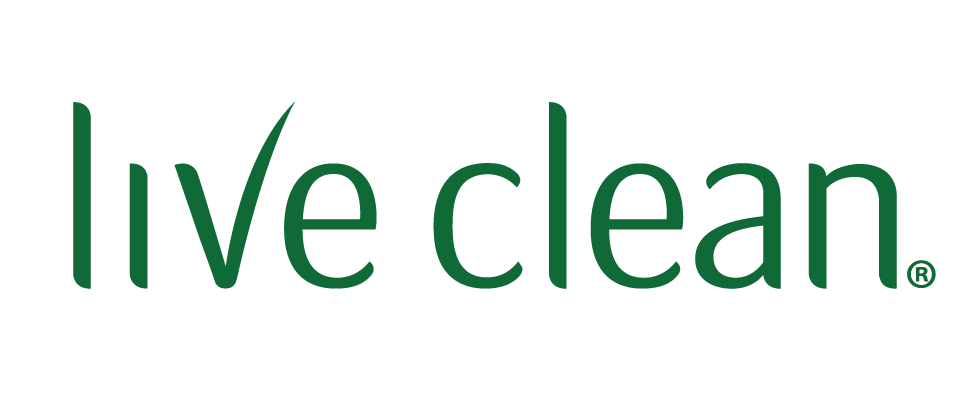 If you live in Canada and shop at Walmart or Shoppers Drug Mart, then you've seen the brand Live Clean on store shelves. The brand carries a variety of beauty and grooming products for the entire family and also has a dedicated range for Baby and Men. I was introduced to Live Clean a few years back and since then I've tried everything from their makeup wipes and suncare to their hair products and more! This month, in celebration of their 10th anniversary, I've partnered up with Live Clean to offer one lucky reader a prize pack including five of my favourite Live Clean products – valued at over $70.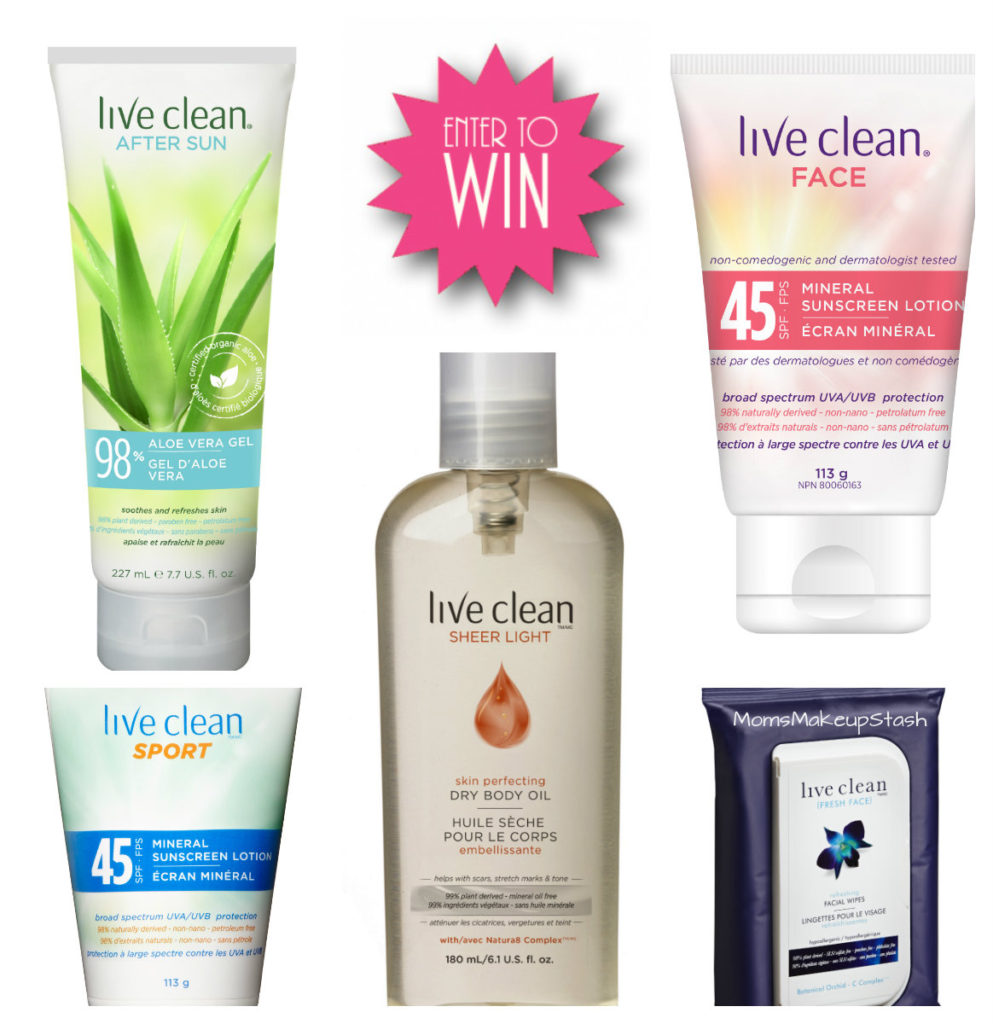 Live Clean Mineral Sunscreen 45 Face ($16.99 CAD/113g)
Finding a Mineral Sunscreen that doesn't break you out isn't easy. This non-chemical sunscreen by Live Clean is lightweight, easy to apply and non-whitening. It also gently but powerfully protects your face from UVA/UVB rays in the healthiest way possible.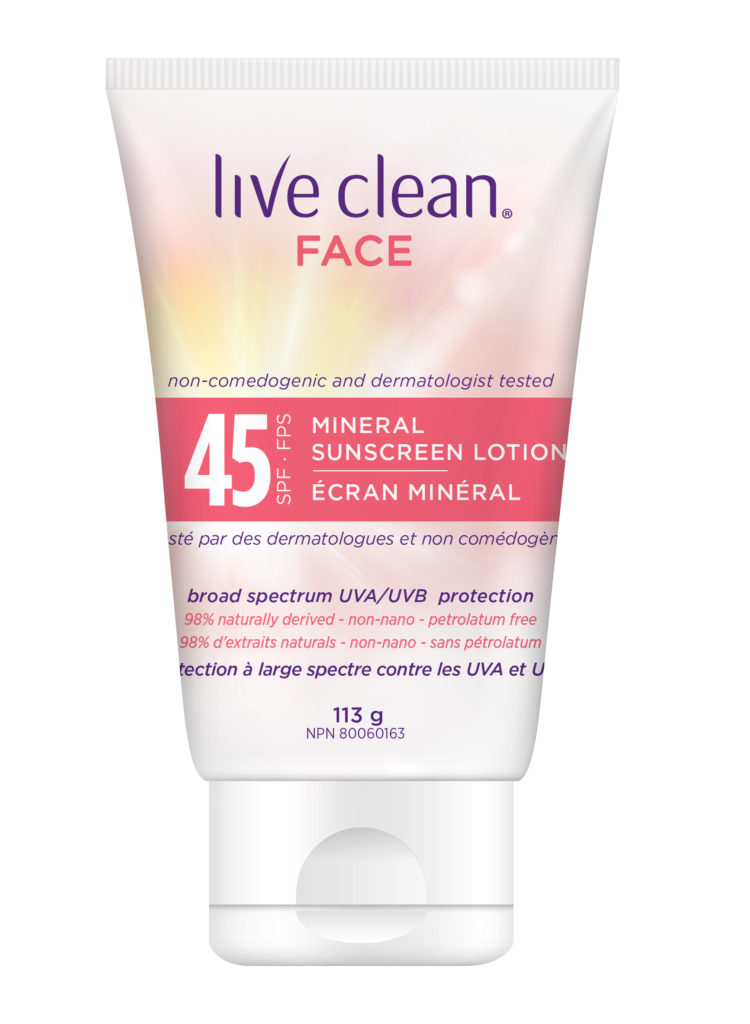 Live Clean Mineral Sunscreen 45 Sport ($16.99/113 g)
This sport sunscreen has all of the mineral goodness of the FACE formula above but it is also water-resistant (80 minutes) making it perfect for active/outdoor lifestyles!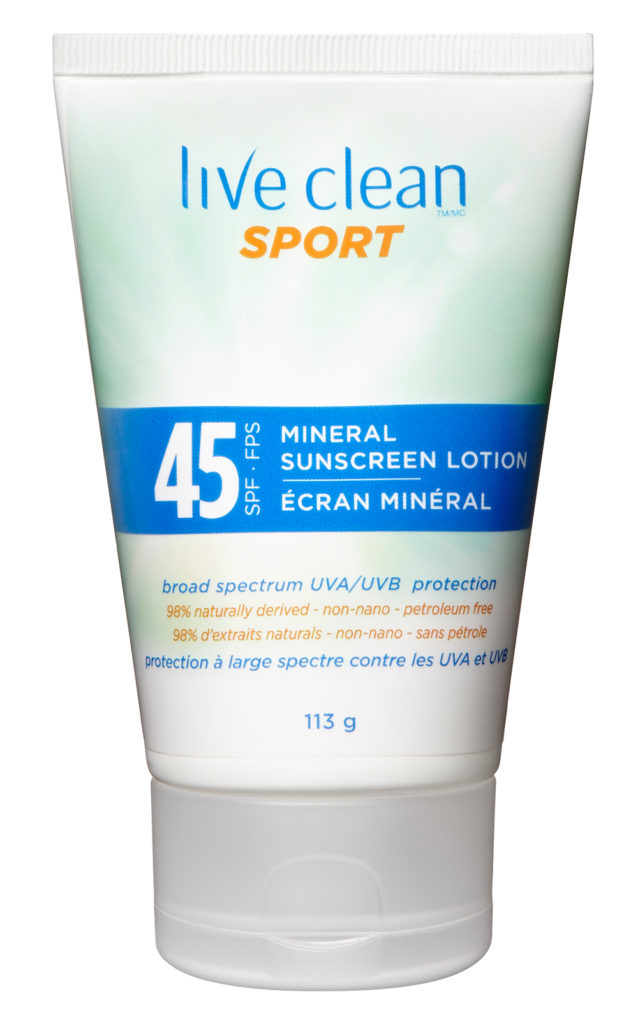 Live Clean After Sun 98% Aloe Vera Gel ($8.49 CAD/227ml)
The soothing, cooling powers of certified organic Aloe Vera and Live Clean's special blend of botanicals (Australian Tea Tree Oil and Arnica Extract) relieves discomfort and helps bring sun-weary skin into balance.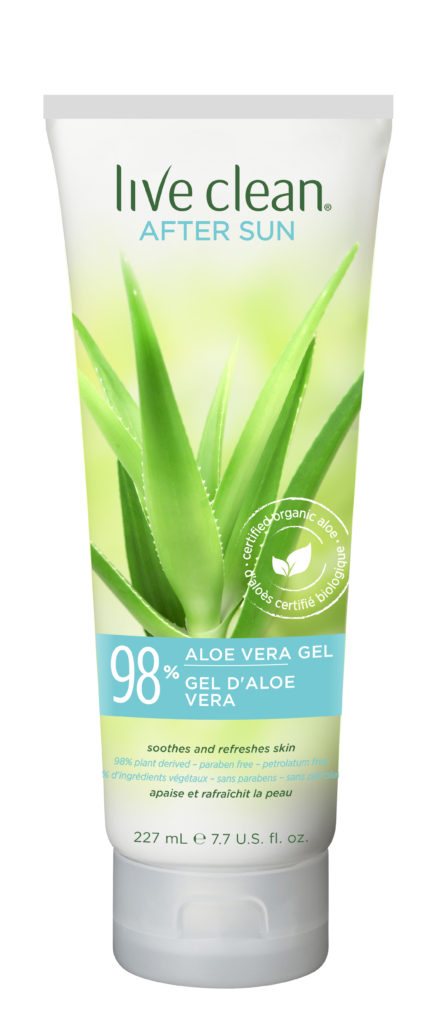 Live Clean Sheer Light Dry Body Oil ($9.99 CAD/180ml)
A deep hydration moisturizer in a dry oil formula that contains Natura8 Complex™. This blend of Safflower Oil and certified organic Argan Oil, Avocado Oil, Sesame Oil, Jojoba Oil and Coconut Oil + Vitamin E and Vitamin C = smooth and silky skin!

Live Clean Refreshing Facial Wipes ($9.99 CAD/30 wipes)
These gentle yet effective wipes cleanse the skin of excess oil, makeup and impurities while leaving it fresh and glowing. Their alcohol and oil-free formula is soothing and contains Live Clean's trademarked Botanical Orchid-C Complex™ which seals in moisture while antioxidant Vitamin C protects and boosts radiance.
Entering is easy. Just follow the Rafflecopter instructions below!