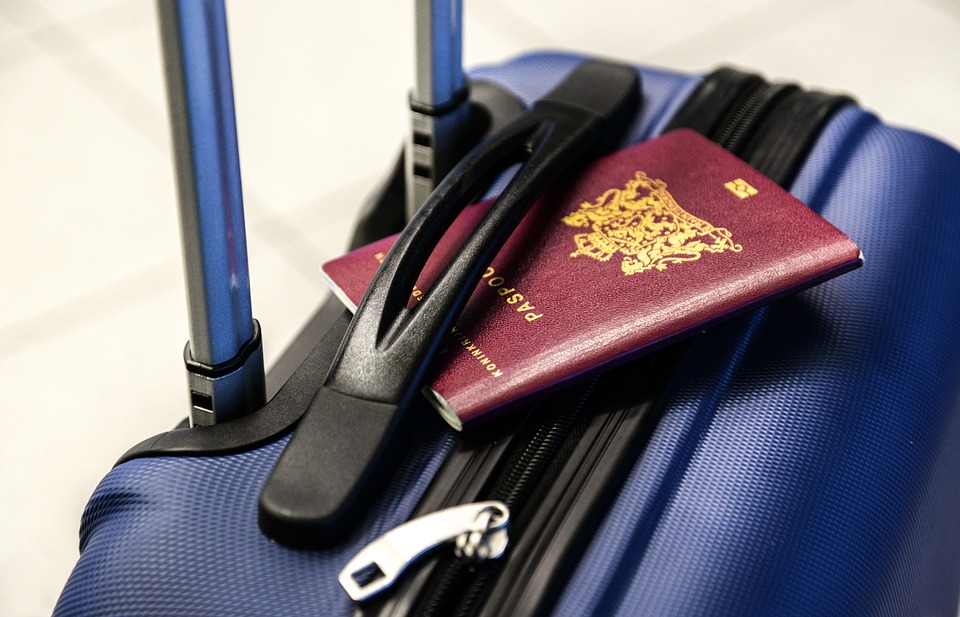 Happy hump-day beauties! I recently found out that my daughter's dance team is heading to Orlando for Nationals next summer. What my husband and I still have to decide however is whether we are flying down to explore places like Destin Florida or road-tripping the 20+ hours to get there? Whether we drive or fly, there are certain things that I always bring along on any trip away from home. And if you are planning a getaway of your own, be sure not to forget the following:
A valid Passport

(if you are leaving the country)

Airline tickets & itinerary

(if you are flying)

or a Drivers License & insurance

(if you are driving)

Money (cash, credit card, travellers cheques)

Hotel/Resort reservation details or something similar to these downtown toronto apartments.

Phone & charger

Medications
** I also bring copies of my documents and credit cards in case my wallet gets lost or stolen (but this is totally optional). You may also want to consider what credit card you're using if you are going to be going abroad quite often – some cards, like the AMEX platinum card, have very good rewards for fruquent travelers so it could be worth looking into. After all, every little helps.

Other "travel essentials", like the 5 basic necessities I share below help to keep your family organized and are on my personal packing list! When it comes to packing, there really is no right or wrong way to do it and everyone I've ever spoken to goes about it slightly differently. I love using packing cubes when I go anywhere. They are great for saving space in your suitcase or carry-on because they compress clothing and other objects down. They are also great for keeping my family organized. When we arrive at our destination, I just pass everyone their cubes and they organize their stuff the way that they like it. Packing cubes can range from super cheap (don't get those!) to really expensive. While there are a few models by Eagle Creek that I've got my eye on, I typically use the Packing Cubes below by Gonex. They're a great size for kids or smaller articles, come in multiple colours, are easy to clean and are super durable too!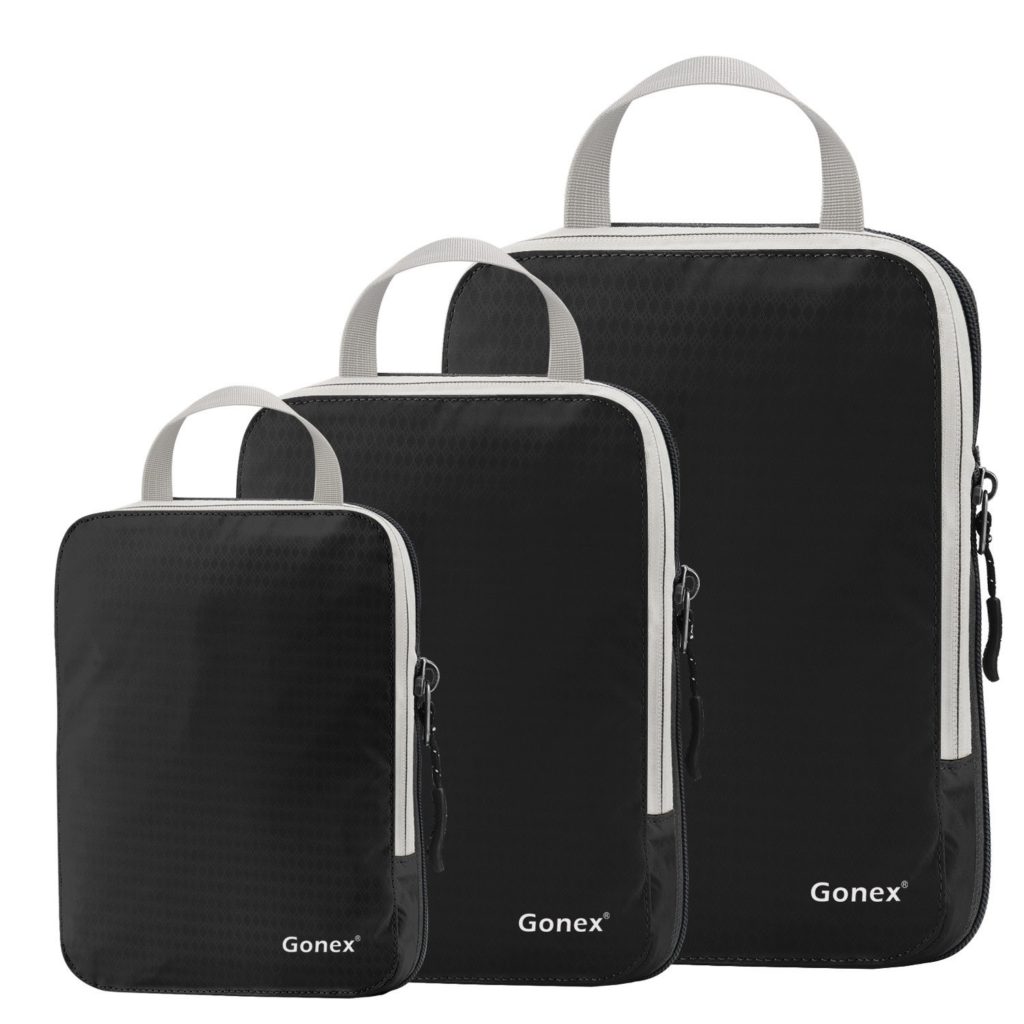 Every beauty junkie also needs a sturdy transporter for all his/her special cargo. I recently picked up this adorable (and cheap!) barrel-shaped Toiletry & Cosmetic Bag to store all of my products upright when I travel. I love this bag and am actually in the process of ordering another one for my mini-me. It's waterproof, has mesh pockets on the inside and holds so much stuff! Plus, the mermaid colours are so precious!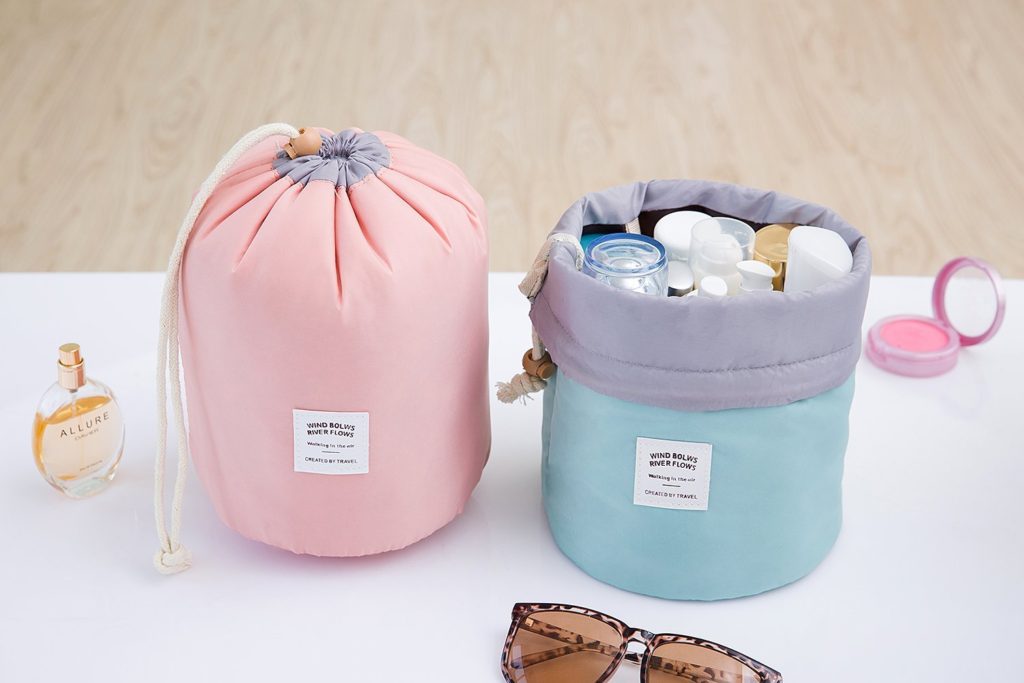 Having the right products to keep me organized has allowed me to not only pack lighter but pack smarter too! This Travel Case conveniently holds all of my families cables, cards and accessories and keeps everything we need for all of our devices (i.e. smart phones, iPads, camera etc.) in one place and easily accessible.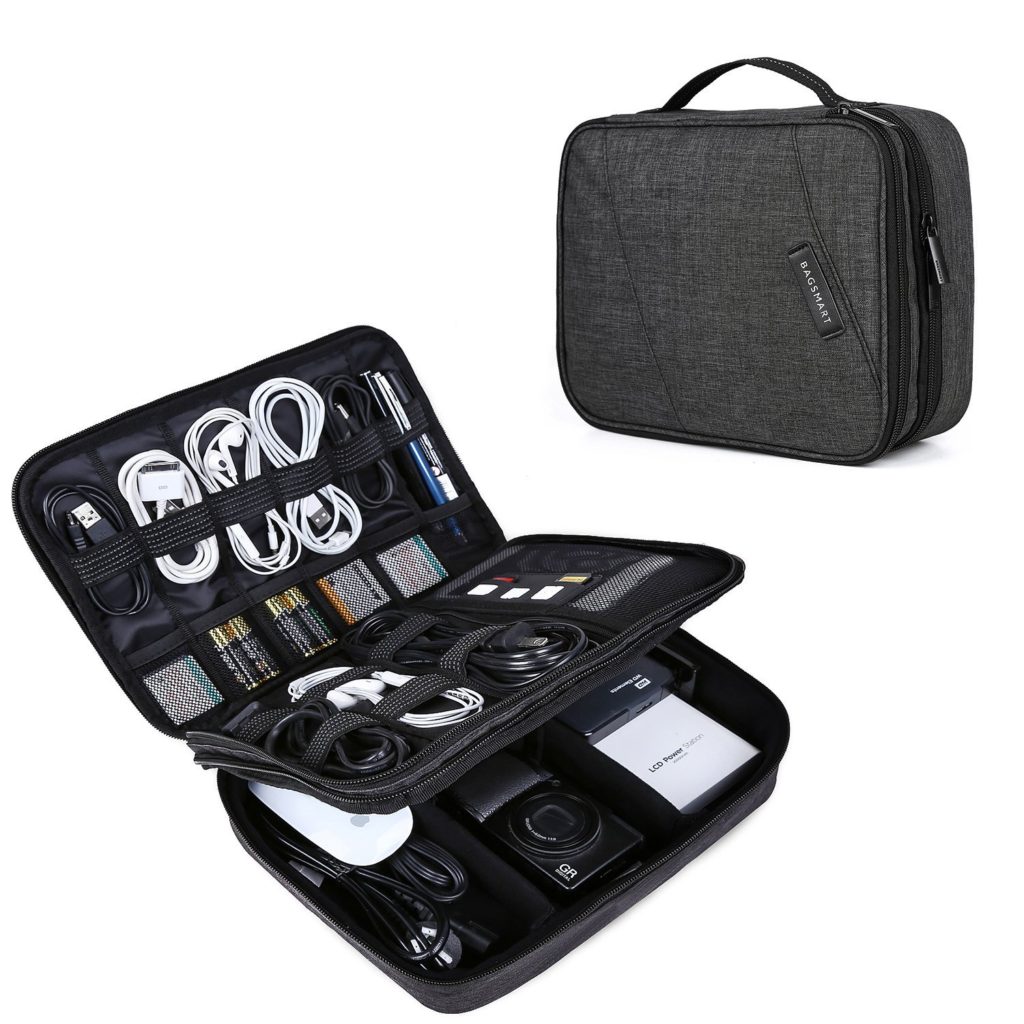 Being comfortable when you travel is also incredibly important. Packing a change of clothes, water, snacks, and a Neck Pillow can come in handy and/or make your trip more enjoyable. This memory foam pillow from Amazon Canada was designed with ergonomic and orthopaedic contours, so that you get some rest and feel better while you travel.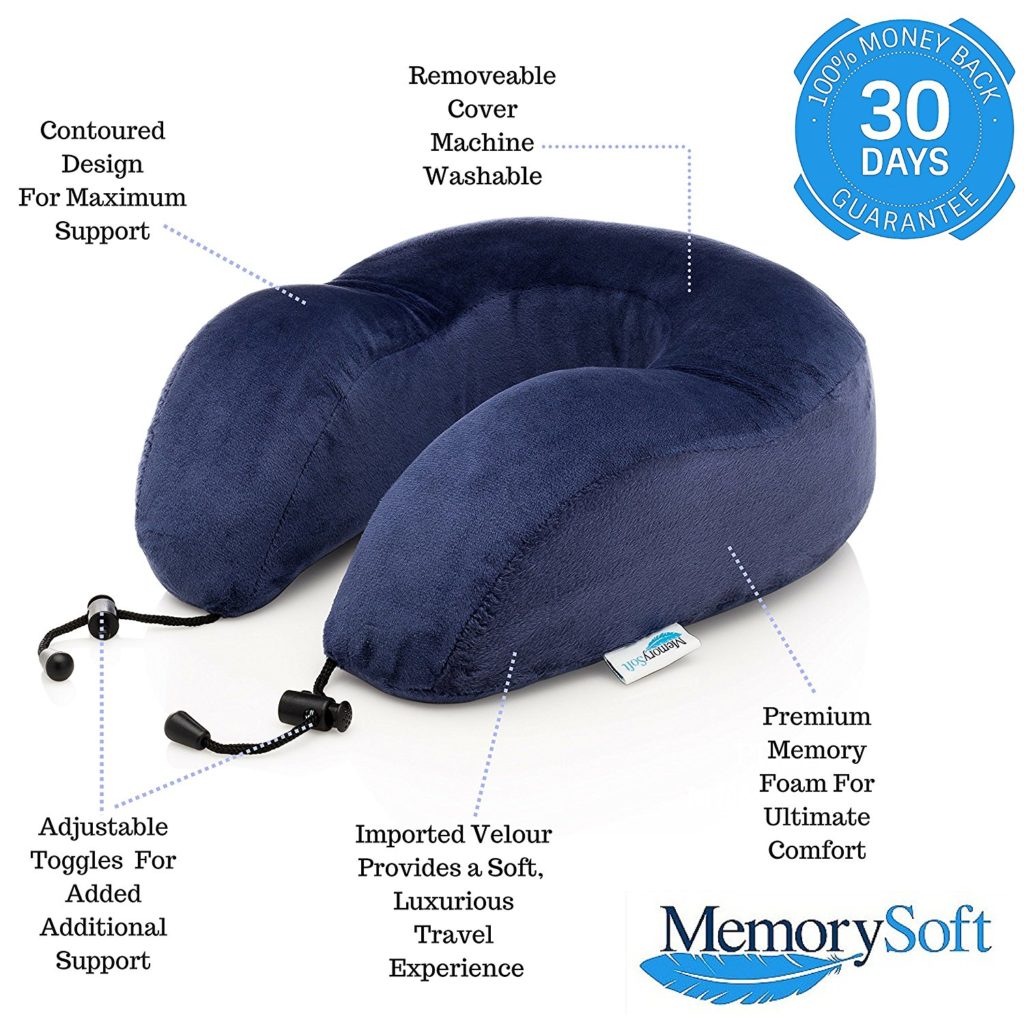 And finally, I already mentioned that travel documents, money and ID were necessities while travelling but you're also going to need a place to keep everything. I never travel with my everyday wallet and only pack the cards and documents that I know that I'll need while I'm away. This Travel Wallet / Passport Holder stores money, up to 6 passports, tickets, 4-10 cards, your travel documents and a pen – everything you need in one handy place!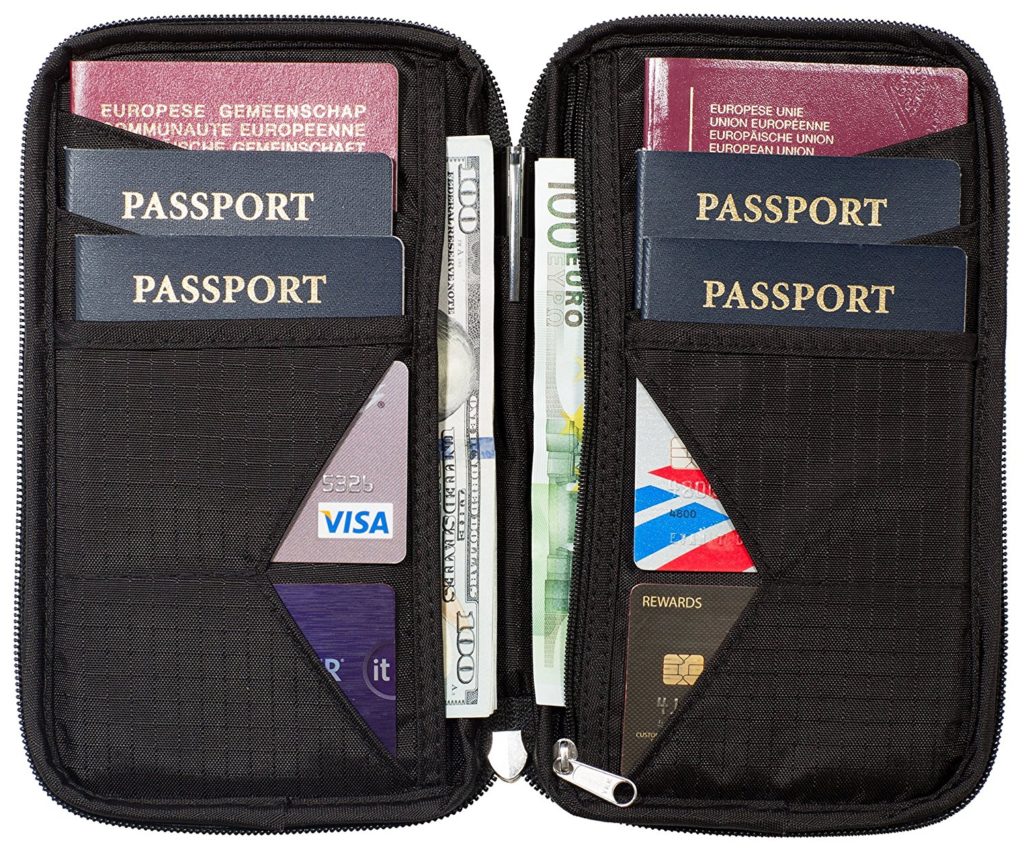 Are you planning any family trips soon? What are your travel essentials?
Disclosure: I am an Amazon Associate, but as always opinions are 100% my own!