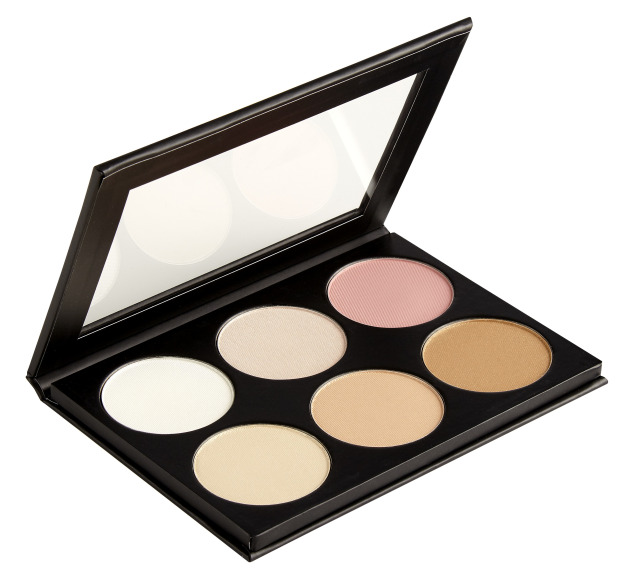 The Quo Holiday Collection is back again this year and just as I expected it's BIG! The Canadian cosmetic brand knows all about the motto "go big or go home" and has proved it by releasing a large assortment of products that would make the perfect gift, stocking stuffer or treat to yourself this Holiday season! I already mentioned their epic Advent Calendars here but Quo's holiday collection is also jam packed with other great quality products that are sure to please anyone on your "nice list" this year. Here are just a few of the collection standouts available at your local Shoppers Drug Mart store. Update – all items mentioned are currently on sale at Shoppers so make sure to stock up on any favourites!   
Quo Artisan Brush Set ($79 CAD)  
This incredible 10-piece brush set comes with foundation, powder, blush, contour and concealer brushes for the complexion and an all-other shadow, smudger, definer, eyeliner and lip brush for the eyes and lips. Artisan brushes are all the rage right now and it's nice to see Quo knock this beauty trend out of the park this year with these great quality brushes! Individually packed Blending Sponges ($8 CAD – not pictured) in 4 different varieties are also available and would make the cutest ornaments or stocking stuffer!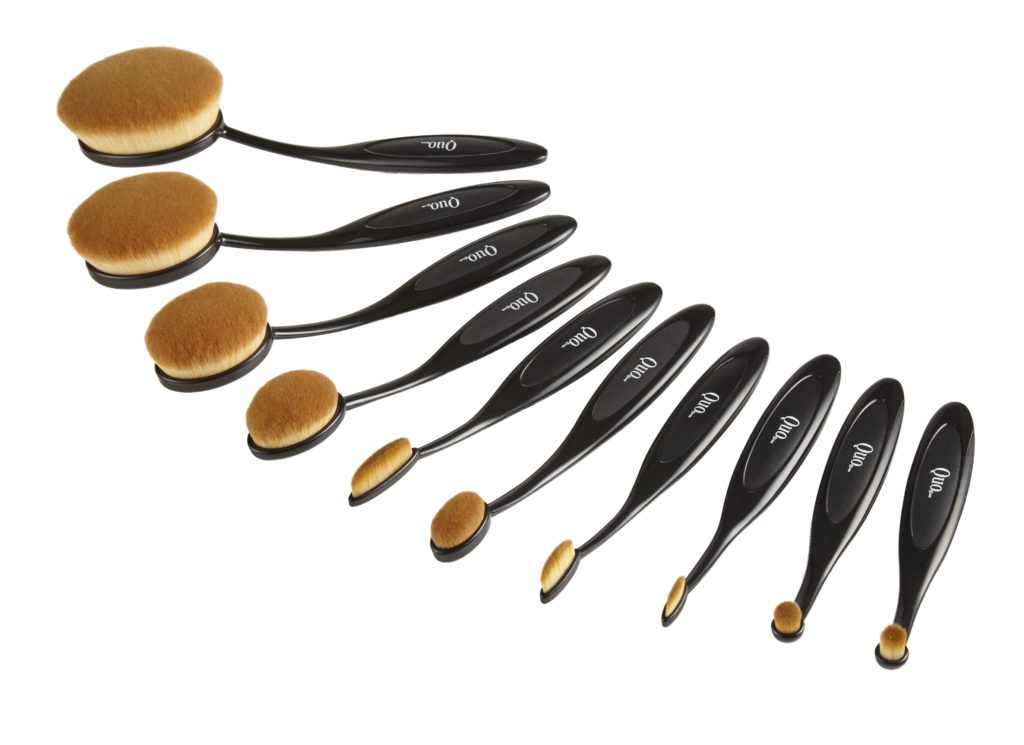 Illuminating Palette ($22 CAD)  
Quo's Illuminating Palette includes 3 highlighters, 2 bronzers and a rosy toned blush! There is also a Face Sculpting Palette (same price) which comes with 6 contour powders in shades ranging from very fair to medium deep and an All About Eyes Shadow Palette (same price) that includes 12 neutral toned eye shadows in matte and shimmer finishes and 2 larger base or transition shadows.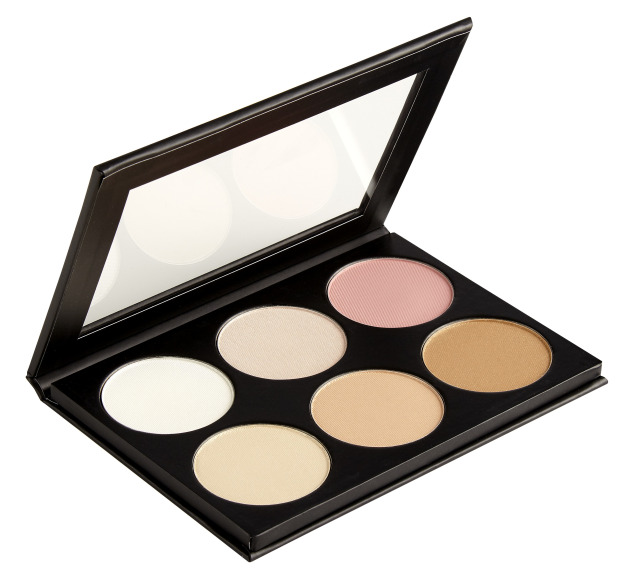 Brow Essentials Kit ($10 CAD)  
This kit is the perfect stocking stuffer for the brow obsessed family member or friend on your xmas list! It comes with a brow gel, a brow pencil and a highlighter to illuminate the brow bone and only retails for $10!. Also available but not pictured is Quo's Deluxe Brow Sculpting Set ($20 CAD) which includes a highly pigmented powder and wax, a mini tweezer, angle brush, brow gel and a double-ended brow pencil.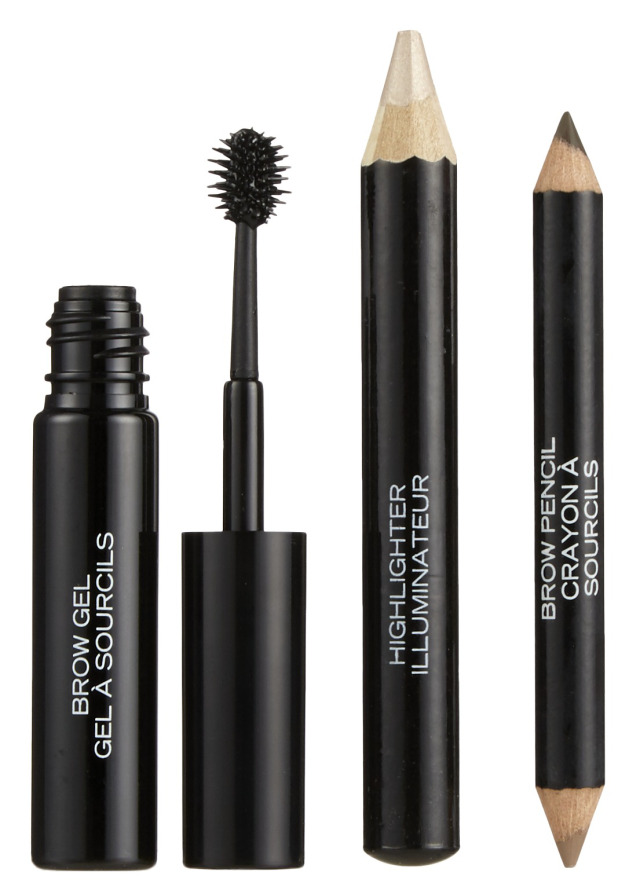 Eye Shadow Contour Palette ($30 CAD)  
This eye shadow palette is just perfect and those of you who love a good brown smokey eye will certainly appreciate what it has to offer! Included in the palette are 6 eye shadows and 2 eye contour brushes. The picture doesn't do this one justice. You'll need to go check it out for yourself!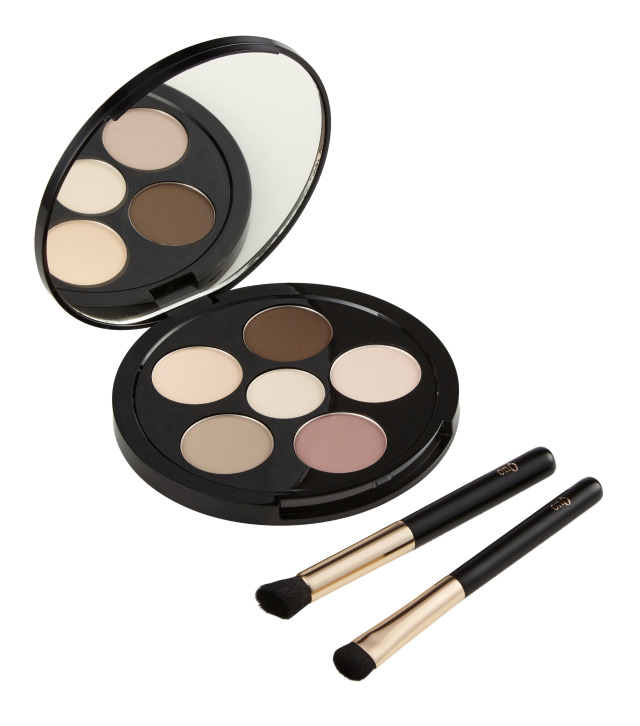 Beauty On The Go Trio ($35 CAD)  
To look your best on the go and/or for the "jet setter" on your list, Quo has the most adorable Beauty on the Go Trio this year that includes a lip palette, face palette and eye palette as shown below. These types of sets are great because you can give the gift as is or break it up for more than one stocking/person!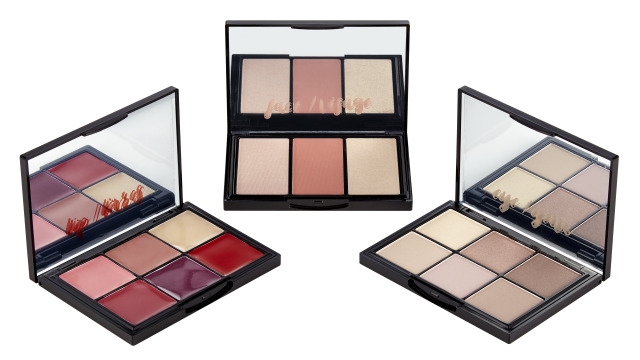 Deluxe Eye & Face Palette ($45 CAD)  
Another great option for the makeup lover on your list is the Deluxe Eye and Face Palette which includes 16 eye shadows, a face powder, a blush, a bronzer and a highlighter – all in a pretty mirrored compact! 
Liquid Lipstick Bar ($20 CAD)  
This next gift is my personal favourite! Finding the right liquid lipstick can be quite challenging but this variety pack makes it easy! It includes 8 matte liquid lipstick/gloss shades that range from nude and light pink to deep berry and red. There is also a Lip Gloss Bar ($20 CAD) available and the cutest individually packaged Lip Glosses ($5 CAD) that make adorable tree ornaments or stocking stuffers! 
Luxury Lipstick Wardrobe ($30 CAD)  
Lipstick lovers – this one is for you! Quo's Luxury Lipstick Wardrobe is a perfectly curated set of phenomenal lipsticks (2 cream and 2 matte formulas) that come in sleek packaging and beautiful colours!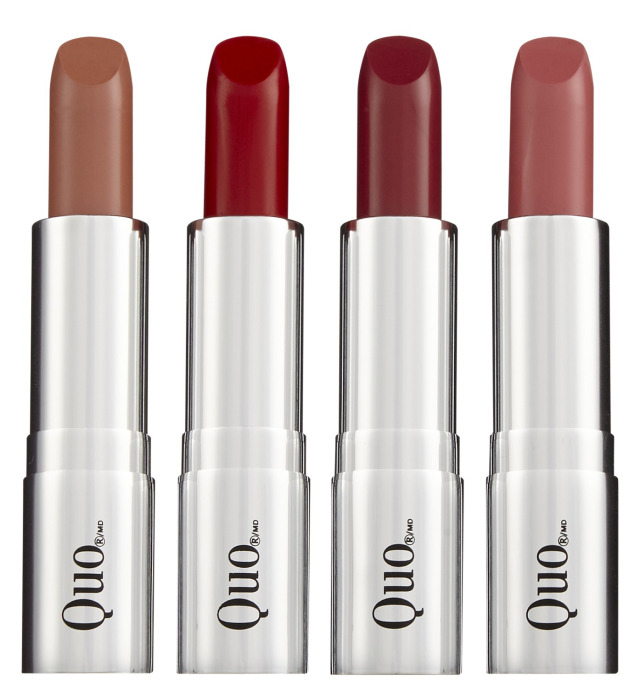 Emery Board ($3 CAD)  
Brown nail files that look like sand paper are so boring! Do yourself a favour and pick yourself up a cute blinged-out emery board for less than $3 bucks! Available in pink, black and gold.
Ladies Manicure Kit ($20 CAD)
I'm pretty sure Quo releases a manicure kit every year but this year's set is amazing! Anything that comes in a sleek rose-gold case gets extra beauty points from me. Inside, you'll find scissors, a nail clipper, a toe nail clipper, slanted tweezers, a cuticle nipper and a buffer/nail file. A Men's Manicure Set ($15 CAD – not pictured) is also available.
Quo by Orly Breathable Marvelous Minis ($16 CAD)
And finally, my last standout from the collection is the set of 4 mini nail polishes in nude or colour collections. This gift is great for tweens/teens, nail enthusiasts or anyone who'd appreciate an addition to their nail wardrobe (and yes – there is such a thing!).