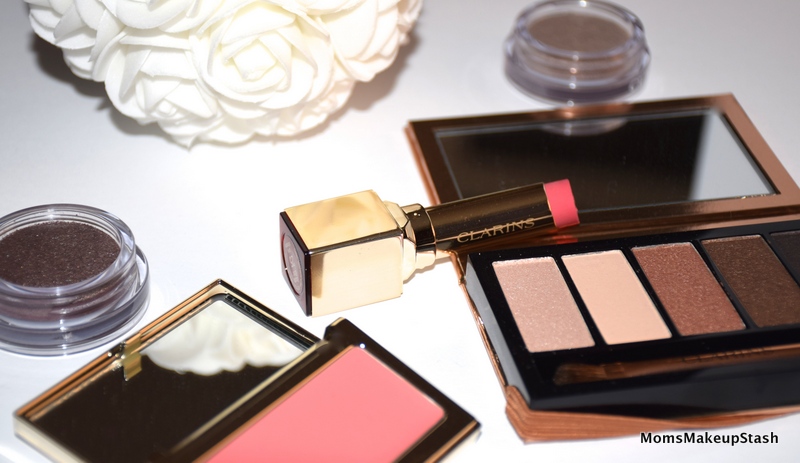 Whether you're looking to instantly light up your eyes, achieve a light reflecting lip or just amp up your cheekbones with a rosy blush, it's all about looking fresh and achieving that "Victoria Secret" glow this Spring. Leave those Winter months in the dust and "get your glow on" with the fabulous new Instant Glow Collection by Clarins! 
Clarins recently released 12 new products for Spring 2016. Four Rouge Eclat Age Defying Lipsticks, four Ombré Iridescent Cream to Powder Shadows, two Instant Light Natural Lip Perfectors, a gorgeous Multi-Blush and the coveted Natural Glow 5 Colour Eye Shadow Palette. Let's take a closer look…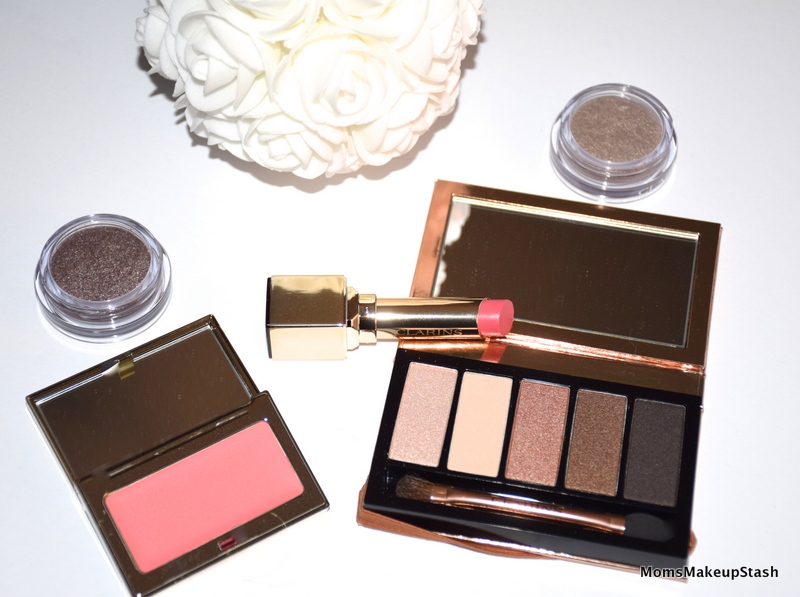 Multi-Blush ($30 CAD) 
Everyone needs a natural-looking cream blush in their repertoire for Spring. Cream-based formulas perform way better in warmer temperatures and don't weigh skin down like powders do in the heat. The collections new shade, Rose #05 (swatched 3 photos down on the right) gives cheeks a subtle pop of colour that imparts a beautiful glow on the skin. I love that its delicate and not too obvious!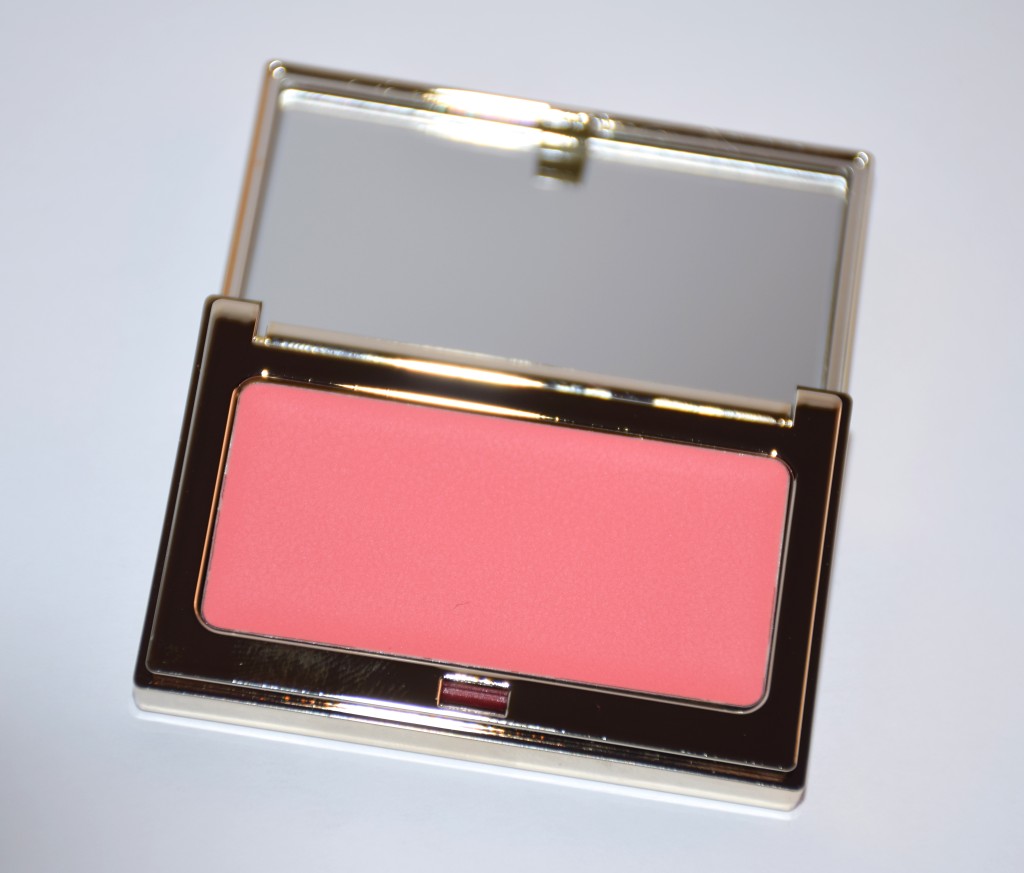 Rouge Eclat Lipstick ($28 CAD)
There are 4 new shades of the Clarins Rouge Eclat lipstick formula. Made from 100% natural plant-based waxes and their Nutri-Youth Complex, these lipsticks are impressively moisturizing but also help boost your lips with collagen for a more youthful look. They are among the most comfortable lipsticks I've worn and have a beautiful buttery formula that nourish your lips for hours! Not the most pigmented products (but not sheer either), these shades were designed to highlight the complexion and bring focus to the face and eyes. The new shade lineup includes: #23 Hot Rose, #24 Pink Cherry, #25 Pink Blossom (pictured and swatched below on the left) & #26 Rose Praline 
5 Colour Eyeshadow Palette – Natural Glow Palette ($39 CAD)
The collection's limited edition eye shadow palette includes 5 earthy shades (swatched below on the far right) housed in a rose gold compact. The shadows are enriched with plant extracts and minerals, making them soft and really easy to blend. I love neutral shade combinations like this. You've got your matte, satin and shimmer shades, that all work together beautifully or that can be worn alone. Add a travel-friendly, easy to tote around palette and you've got yourself a true winner! Shades include an Iridescent Beige, a Matte Beige, an Iridescent Bronze, a Satin Brown and a Deeper Brown which works great in the "outer V".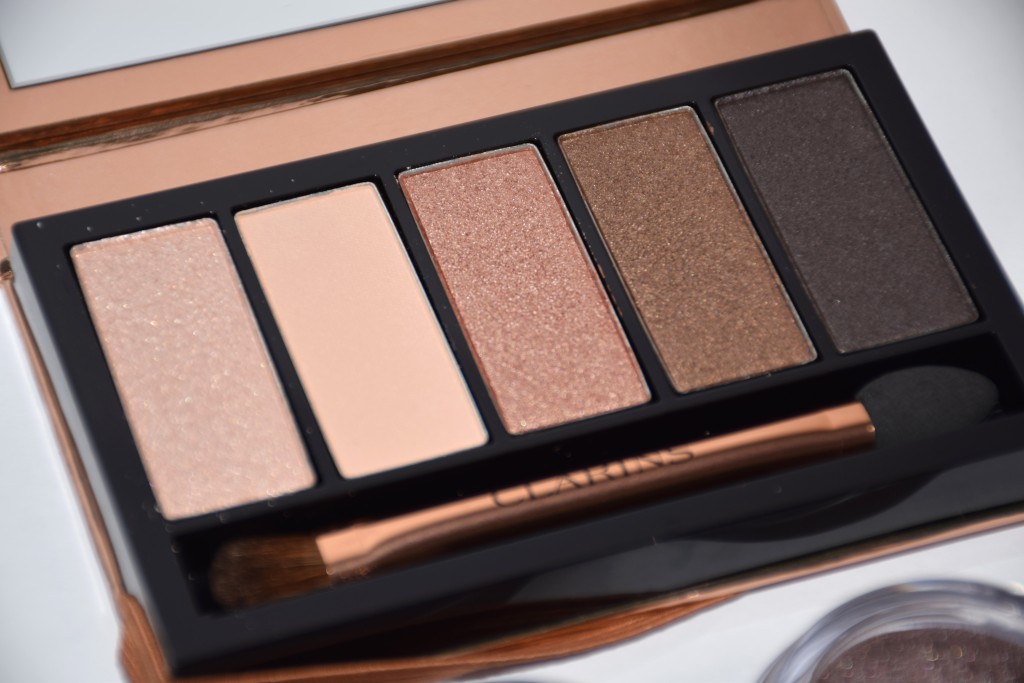 Ombré Iridescente ($25 CAD)
The Spring collection introduces 4 new cream-to-powder shadows that can be used as stand alone colour or as a base to intensify your eye look. Each shade comes in a circular glass jar and has a creamy texture enriched with finely milled bamboo powder and Vitamin E for long-lasting wear. The two shades that I have are both satin finishes with a bit of sheen to them, but neither is overly shiny……they just seem to "glow" on the eye lids. They are lightweight, yet hydrating products that look great in a pitch….especially on days when you have no time to do your eye makeup and need to rush out the door! Shades include: 04 Silver Ivory (swatched below on far left – shade #1), 05 Silver Pink, 06 Silver Green & 07 Silver Plum (swatched below far left – shade #2).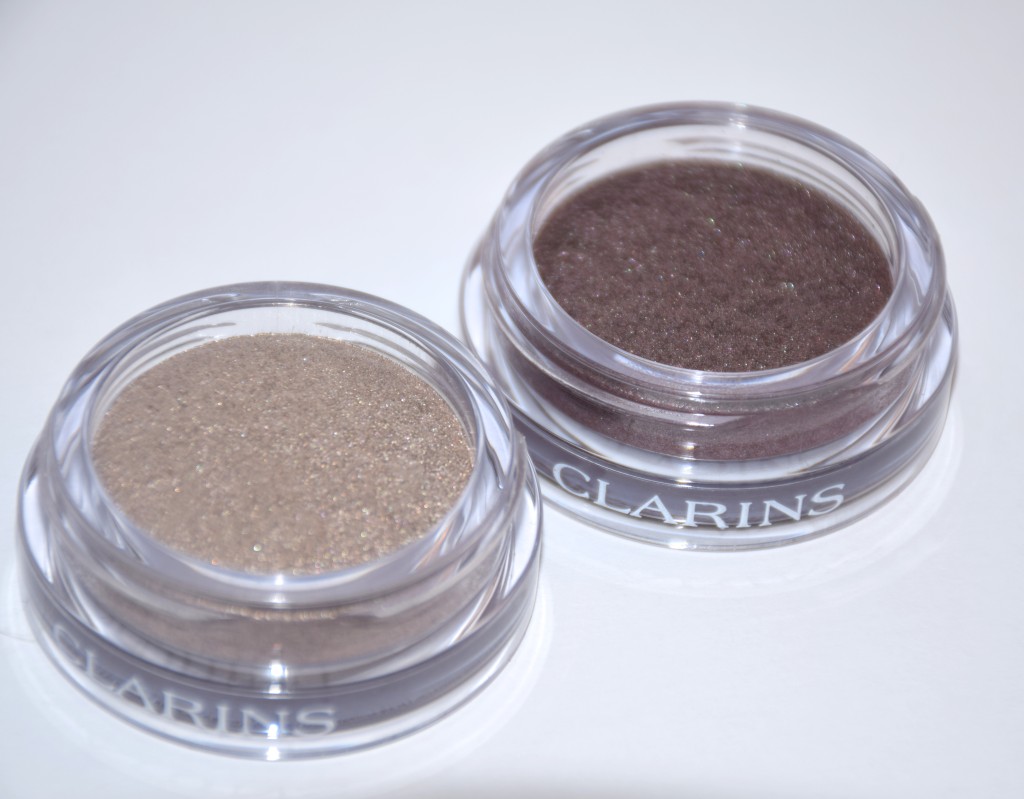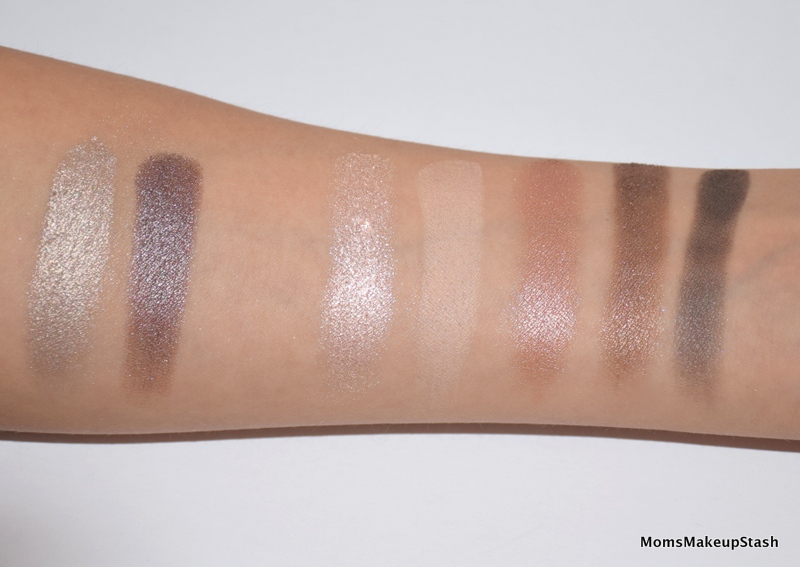 Instant Light Natural Lip Perfectors ($20 CAD)
Rounding out the collection are 2 new Instant Light Natural Lip Perfectors in 07 Toffee Pink Shimmer & 08 Plum Shimmer. The formula of these contain rose, mimosa, jojoba and sunflower waxes to hydrate the lips and combat dehydration. I don't have either one of these lip products to show you but I do own one from the permanent range, and they make your lips look luscious and perfectly glossy!