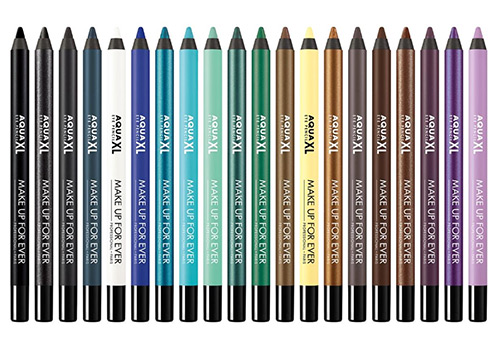 I rarely reach for eye pencils in the Summer because the hot and humid weather pretty much guarantees that my eye liner is going to end up somewhere else on my face. I prefer to use gel formulas or just mascara on days when I'm rushing out the door. I recently put the new waterproof Aqua XL Eye Pencils ($25 CAD) from Make Up For Ever to the test and discovered that not all pencil liners melt or transfer in the heat! These pencils are truly "the ultimate" in long-wear and once they dry down, they don't budge!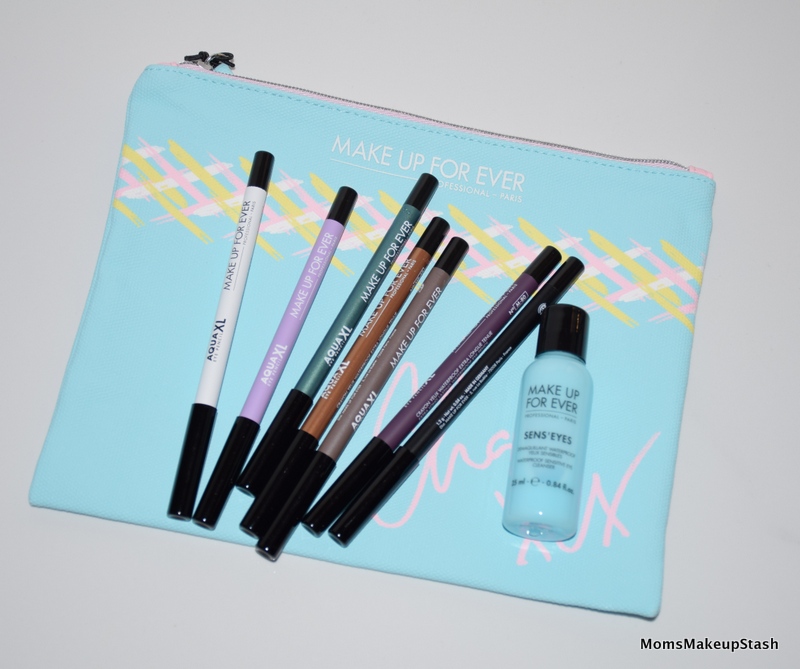 To celebrate the Aqua XL launch, Make Up For Ever teamed up with pop singing sensation Charli XCX, known for her bold, punk style. Even more exciting is the fact that this new formula is waterproof, smudge-proof, sweat-proof and non-creasing so you can rock your favourite eye liner shade in 30 degree weather without having to worry that your eye liner is melting off your face! Infused with mango butter, these ultra-creamy liners glide on effortlessly without tugging and stay put until you decide to take them off!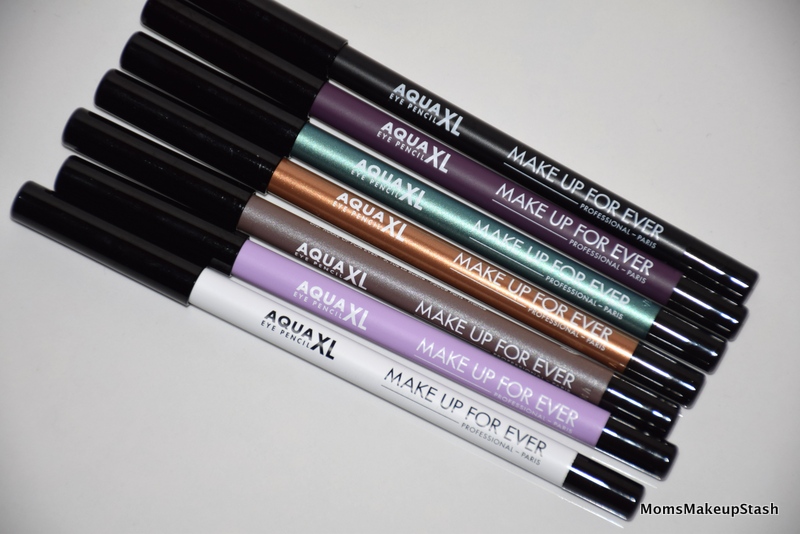 In addition to 20 ultra-rich shades, there are also liners in various textures and finishes including matte (10), diamond (2), satin (2), metallic (1) and iridescent (5). There are also some pretty unique shades (i.e. pastel yellow) to choose from as well. I tested and swatched 7 of these liners in all 5 finishes below.
The Shade Range:
M-10 (matte black)

M-13 (matte charcoal grey)

M-16 (matte white)

M-22 (matte majorelle blue)

M-26 (matte pastel blue)

M-30 (matte pastel green)

M-40 (matte pastel yellow)

M-60 (matte dark brown)

M-80 (matte plum)

M-92 (matte paste purple)

D-12 (diamond black)

D-62 (diamond brown)

ME-42 (metallic bronze)

I-24 (iridescent blue with green sparkles)

I-32 (iridescent lagoon green)

I-34 (iridescent pop green)

I-36 (iridescent khaki) 

I-90 (iridescent pop purple)

S-20 (satin navy blue)

S-50 (satin taupe)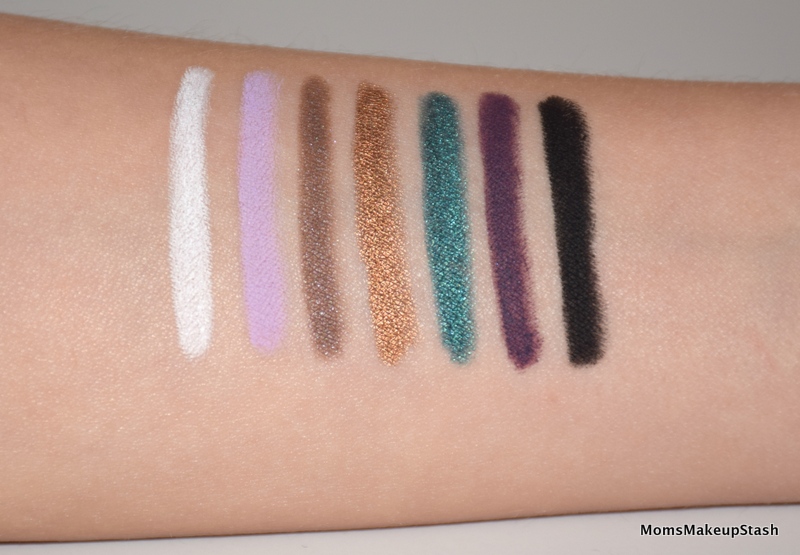 Aqua XL Eye Pencils (L-R): Matte White, Matte Pastel Purple, Satin Taupe, Metallic Bronze, Iridescent Lagoon Green, Matte Plum & Matte Black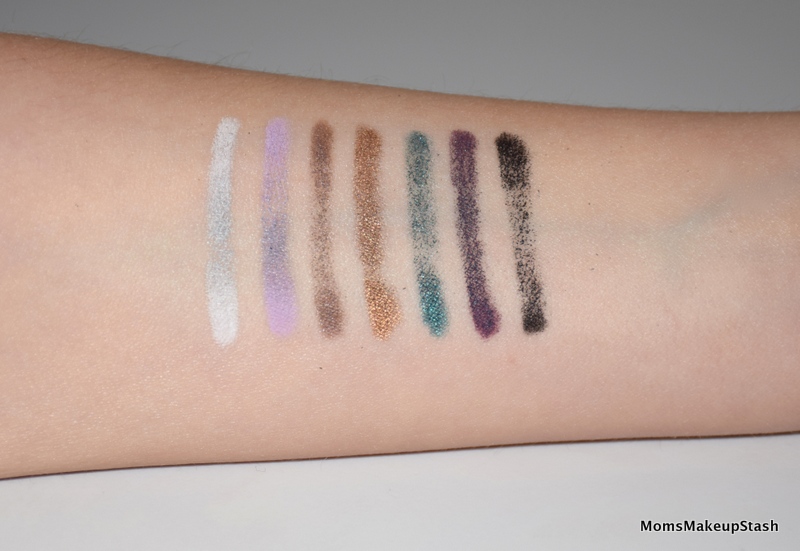 To remove these eye liners, you will definietly need an oil-based remover. I used a makeup remover wipe and vigorous rubbing in the photo above and as you can see, the majority of the product is still intact. Before that, I tried my holy grail Bioderma Micellaire Solution and the liners didn't even flinch. Make Up For Ever Sens' Eyes or any other oil-based formulation is your best bet.
I am absolutely in love with these #AquaXLColorFestival eye liners! They have completely transformed the way I look at pencil liners and have set the bar really high for other liners to follow.