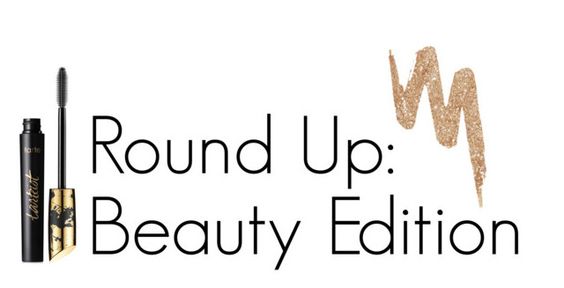 I'm back today with another round-up of products that I've been reaching for A LOT lately! These beauty staples have been on repeat the last few weeks and are quickly becoming indispensable. From a gorgeous nude lipstick to a portable LED lamp perfect for manicures on the go, these seven must-haves are totally worth checking out the next time that you're out shopping.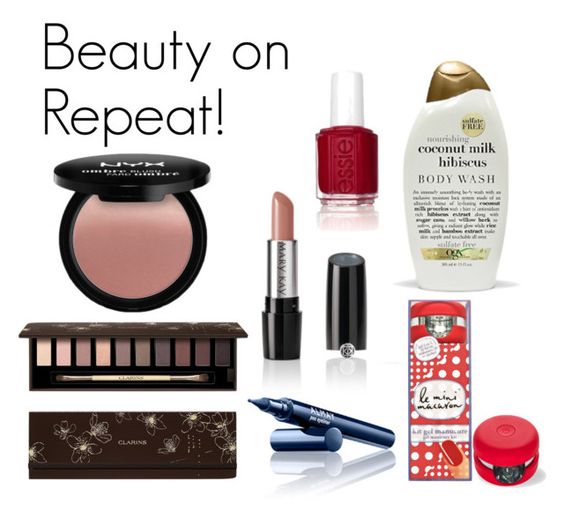 In my last round-up I mentioned that I recently began experimenting with the baking trend – a technique that uses powder to highlight your complexion and set your makeup. Experimenting with different products and techniques is one of the best parts of being a beauty junkie. This week, I wanted to put ombré makeup to the test. "Ombré" refers to the gradual blending of one colour hue to another – usually from light to dark. NYX's Ombré Blush has a beautiful gradient of two shades that blend perfectly into one gorgeous, natural-looking finish. I've been absolutely loving "Mauve Me" (pictured below) and plan on picking up "Ista Flame" and "Soft Flush" as well.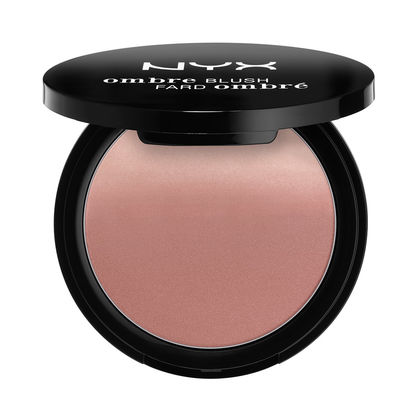 Looking for a new hot, red polish this Winter? Essie "Party on a Platform" (from their Winter 2016 collection out in stores now) is just perfect! The gorgeous garnet red is sexy, sophisticated and looks absolutely fabulous paired with just about any outfit. I have a sneaking suspicion that this colour will continue to grace my nails well past the Holidays and into the New Year.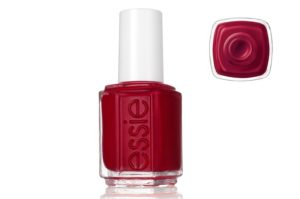 One of my all-time favourite looks is pairing a sultry smokey eye with a glossy nude lip. Mary Kay's Semi-Matte Lipstick in "Bashful You" is pretty much nude perfection. The semi-matte formula isn't drying on the lips and has a beautiful, velvety finish. The lipstick is Mary Kay's first full-coverage lip product to utilize gel microsphere technology for rich, stay-true color that lasts for hours! Check out the video below!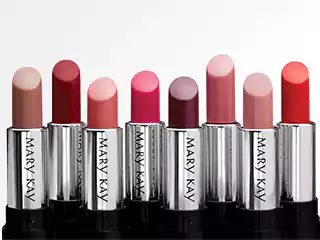 Who has an extra hour+ to get their nails done at a professional salon these days? Not this girl. The coolest gadget that I've come across recently is Le Mini Macaron's LED Gel Nail lamp. The mini LED lamp may be tiny, but it sure is powerful and can curate gel polish in just 30 seconds! The best part? It can be used anywhere – just plug the USB cord right into your laptop and voila! The kit

(shown above)

is available at The Hudson's Bay in Canada and includes the lamp, USB, power charger, 1 bottle of 3-in-1 gel polish, cuticle stick, mini nail file, 10 remover pads and detailed instructions! Everything
you need to get DIY nails at home!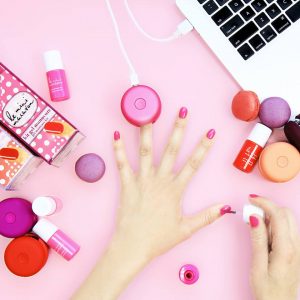 The 2016 "Essentials Palette" by Clarins has been getting a ton of love from me over the last few weeks. I love the neutral shades, the versatility and the 
fact that a tree is planted in the rainforest every time a palette is sold! Included 
are 6 satin finish, 3 matte and 1 iridescent shadow that can be worn wet or dry. Shades range from light pink & beige to aubergine & copper brown/black.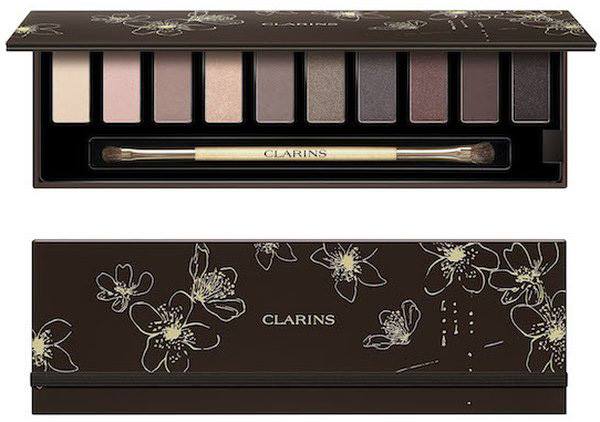 Another great find this month has been the Coconut Hibiscus Body Wash by OGX. Not only does it lather well and smell incredible but it also leaves my skin super soft and hydrated too. A total must-have in anyone's shower!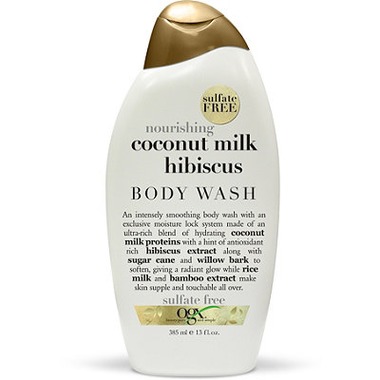 Liquid eyeliner can be intimidating to work with but when it happens to come in pen form, it's a heck of a lot easier to apply. I've been using Almay's Pen Eyeliner which features an innovative ballpoint tip and offers the precise control of a pencil (without any smudging!) How gorgeous does Carrie Underwood look below? I wish my winged liner looked as perfect as hers!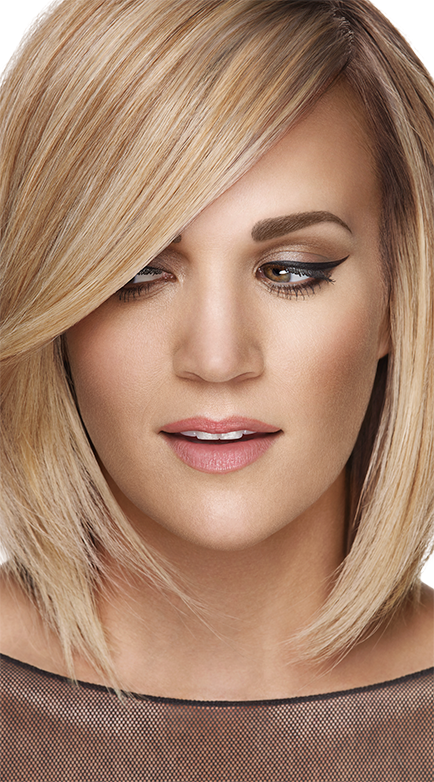 What products have you been loving lately?